Design Miami Takes Beach Bling to the Next Level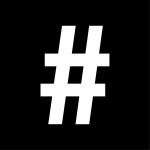 By: #legend
December 1, 2016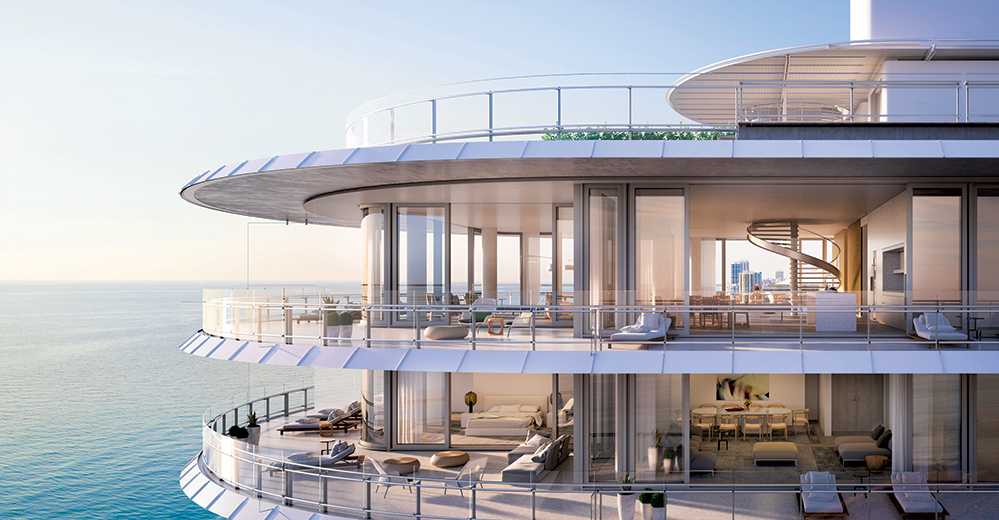 The Design Miami fair always begins by dazzling. This year it was Flotsam & Jetsam, a plaza set with giant canopies made of bamboo arches, which look as if they have come from the future, like a squad of intergalactic landing pods. The installation was designed by Shop Architects, a New York firm that is this year's recipient of the Panerai Design Miami Visionary Award. Shop is known primarily for its housing, its latest project in New York is Brooklyn's first super-tall tower. But the firm is also widely recognised for its imaginative concepts of other sorts of structure and was awarded the Miami commission as much for the boldness of its architecture as for the sustainability and novelty of what it designs.
"Shop is a place where people come together without any prescribed idea about what the aesthetics of a building or public space should be," says the firm's founding principal, Gregg Pasquarelli. "Then we take complex problems and solve them with both beauty and technical proficiency." The latest Shop Architects technical innovation is a special 3D printing technique that uses biodegradable bamboo. The method can make shapes in unprecedented sizes. Flotsam & Jetsam is set to be the largest 3D-printed structure in the world. Part sculpture, part public piazza and part industrial novelty, the installation is a manifestation of the wider blurring of the boundaries that separate art, design and architecture which has put Miami on the map.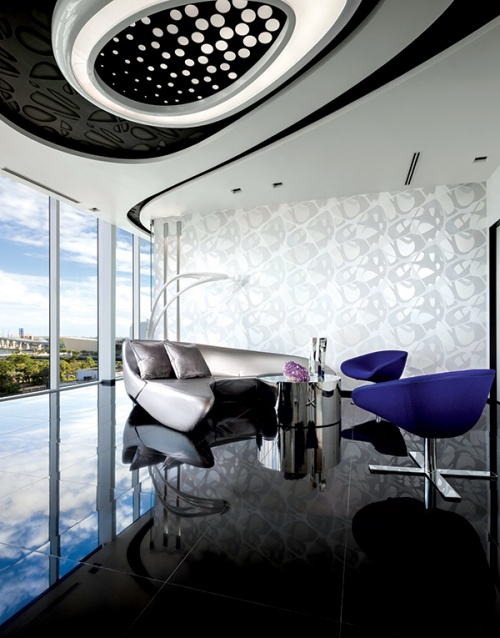 With its colourful Art Deco buildings, white sand beaches and Latin influences, Miami seems like the perfect place to celebrate art and design. But until recently the city was known more for its beach bling than its design sophistication. And it has had its share of ups and downs. Miami's condo market meltdown during the financial crisis meant real estate values plummeted and construction work nearly stopped.
But in the current phase of the market cycle, new financial regulations and an influx of cash buyers, mainly from Latin America, have paved the way for more sustainable growth. And much of the city's renewed sense of identity is linked to the renaissance of art and design that has accompanied the latest building boom. There is Design Miami. The Art Basel fair has come to the city, and Miami now puts on the US version of the Maison & Objet trade fair. The city boasts close to 100 galleries and a dozen art museums. It even has its Design District, dedicated to innovative fashions, design, architecture and dining.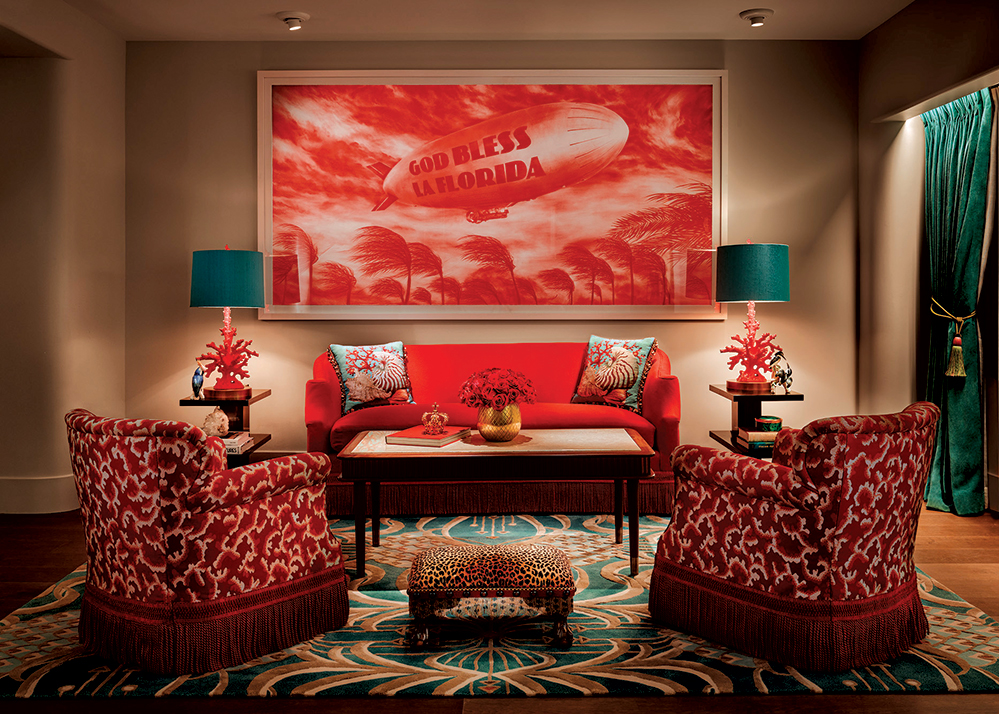 "Over the last 10 years Miami has evolved into a strong art community," says Terra Group president David Martin. Terra is a Miami property developer. It is building a large condominium in Coconut Grove, to be called Park Grove, which has been designed by OMA and Rem Koolhaas. Like many developers in the city, Martin sits on the boards of important museums, and he considers art essential to Miami's appeal. Park Grove will have three curving glass towers, the largest of which has just two residences per floor, and expansive views of the ocean through floor-to ceiling-glass. The prices of the apartments start at a cool US$6 million. The condominium will be typical of Miami's newest crop of upmarket developments, in that it will have a special art programme for its residents.
The development will have a private art gallery. Some of the works shown will be permanent exhibits, others will be loaned. The gallery will put on lectures arranged by its curator. Outside will be a sculpture park designed by the landscape architecture firm Enea. The art programme may seem like a trendy afterthought, but Martin says his company works closely with artists and architects from the outset of any project, and considers art "a fundamental requirement of completing the design".
In a city where a lap pool and spa are so passé, a thoughtfully designed built environment, complete with art and landscaping, has become the salient feature of the top end of the market. The foremost architects in the world are foremost in Miami, too. The late Zaha Hadid, Bjarke Ingels Group, Foster and Partners, Herzog and de Meuron Basel and Isay Weinfeld all have projects in progress in Miami. The trend is toward modern, glass-rich towers with floor-to-ceiling windows that offer views of the city and the ocean. There is also growing emphasis on transitional surroundings that blur the difference between being indoors and outdoors, and on lush landscaping.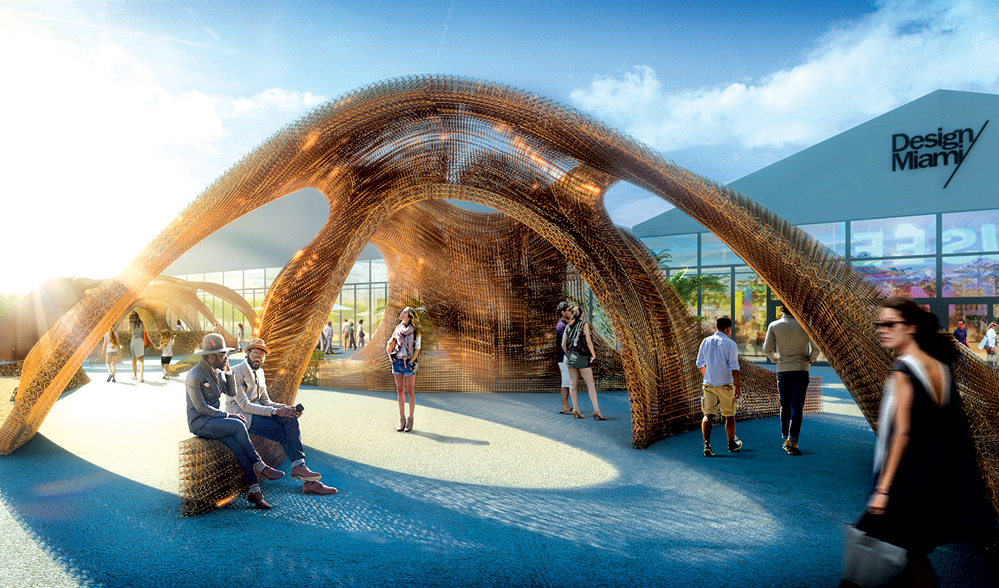 Renzo Piano, a winner of the Pritzker Architecture Prize, is the latest starchitect to start on a high-end building in Miami. Piano's 87 Park will be on one of the last oceanfront lots available in Miami Beach. It will have 70 big apartments distributed on 20 floors. Each dwelling will have private access to the lift. Each will have an expansive wrap-around terrace with an outdoor kitchen. There will be two penthouses, each with a rooftop terrace, plunge pool and wide views. The prices range from US$1.6 million to US$15.2 million. "The building will appear to be levitating above the trees," says a spokesman for Renzo Piano's studio. "It is simply made with 16 decks, fitted with villas, suspended between water and green space."
Designers of furniture and fashions are also lending their touch to new buildings. Last year, Holly Hunt, one of America's foremost furniture designers, collaborated for the first time in a real estate project. The development, L'Atelier Miami Beach, is where the Golden Sands Hotel once stood. Fashion designer Karl Lagerfeld has announced that he will design the lobbies in The Estates at Acqualina, a project by The Trump Group in Sunny Isles Beach, an up-and-coming area north of Miami Beach. The developers hired Lagerfeld to design lobbies that reflect his style, complete with custom features, finishes and furnishings. "My designs are inspired by the look of each lobby, the building and the destination of Florida especially," Lagerfeld says. "The climate is very warm there, and I wanted something fresh."
In Mid-Beach, Argentinian developer Alan Faena has revitalised a once faded area with his ambitious Faena District, a development that has homes, shops, restaurants, hotels and cultural facilities, all with a strong emphasis on art. Among the new structures are two condominiums, Faena Versailles and Faena House, designed by Norman Foster and Partners and Brandon Haw. The Faena Forum, designed by OMA and Rem Koolhaas, is a building with 50,000 square feet of floor space that can be adapted for art installations, exhibitions, performances and other events.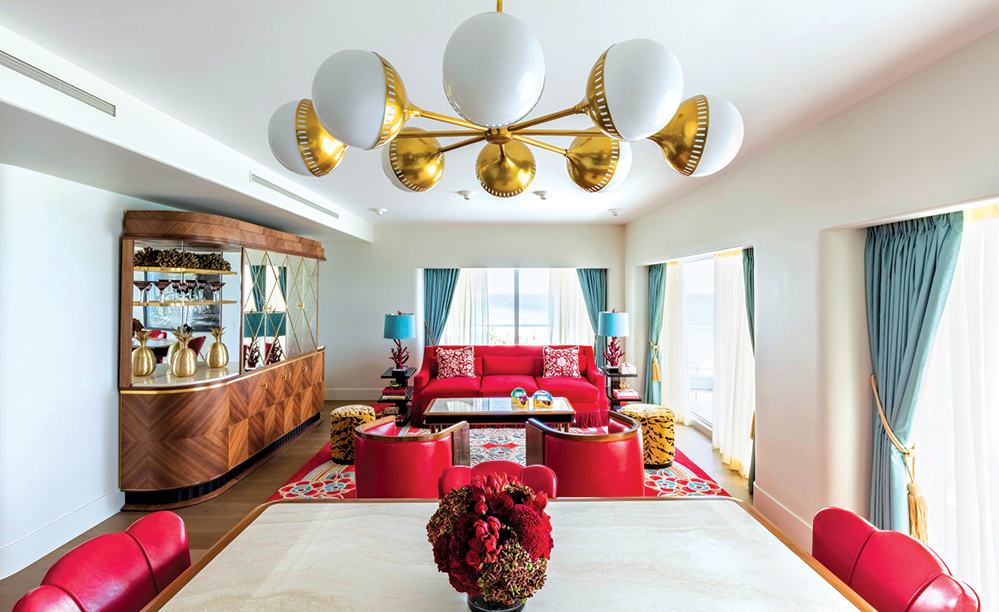 Faena enlisted film director and producer Baz Luhrmann and costume designer Catherine Martin to design The Faena Hotel Miami Beach. The new establishment is in what used to be the Saxony Hotel, a 1950s beach retreat where show business royalty such as Marilyn Monroe and Frank Sinatra used to stay. Luhrmann's reinvention of the hotel is lavish. The building now has a grand, cathedral-like entrance decorated with gold leaf and specially commissioned murals by artist Juan Gatti, and theatrically appointed rooms that combine plush, old-world grandeur with crisp, blue-tiled bathrooms. The hotel has a 150-seat theatre, which puts on cabaret-style shows at weekends, and the building gives onto 100,000 square feet of pristine beach.
Faena, who famously dresses only in white and sports a feathered fedora, calls himself a creator of lifestyles rather than a property developer. In his vision, art is much more than a decorative add-on. Rather, art plays as integral a role as any other component of a lifestyle, such as design, services and amenities. "We are not just creating beautiful architecture and design," Faena says. "We are creating a world for art and culture to exist on a daily basis."
In some residential developments, works of art are part of the investment made in the property. This is the case at Oceana Bal Harbour, a condominium that will house Pluto and Proserpina, and Ballerina, two sculptures by American artist Jeff Koons. The pieces will be on display in a central, open-air space facing the ocean, which the developer calls a "breezeway". The price of an apartment also buys a stake in the sculptures and other works of art, which will be displayed in the lobby. Argentinian developer Consultatio Real Estate is building the condominium at the northern tip of Miami Beach. "Today's affluent homeowners are well travelled, cultured, and appreciate fine art more than ever," says company founder Eduardo Costantini. "Many of them are art collectors in their own right."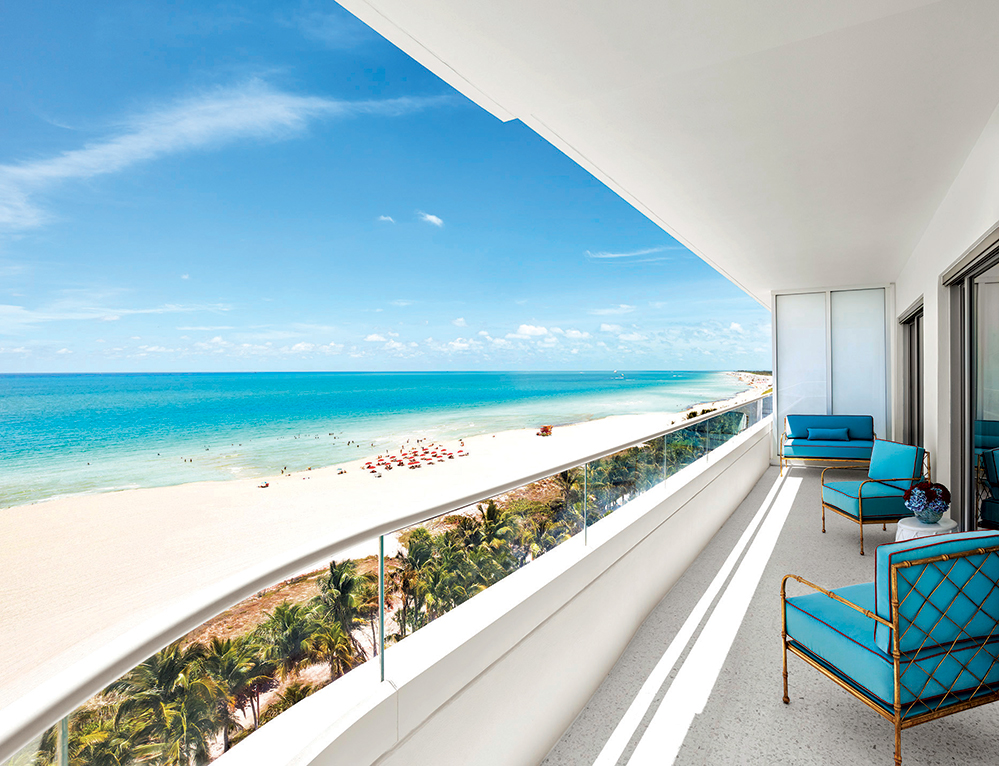 Collectors of fine art are often buyers of fine property, and at this year's Design Miami visitors received another cross-pollination of design disciplines. Organised twice a year to coincide with the Art Basel fairs, Design Miami brings together the world's most influential designers, art dealers, critics, collectors and enthusiasts. They attend discussions and lectures on architecture, art and fashion. Pieces of furniture and art change hands. Art installations adorn the colourful, palm-fringed boulevards. This year, 31 design galleries around the world are exhibiting at Design Miami, with a special emphasis on unusual materials. Mercado Moderno is showing Hugo Franca works made of retrieved timber. The Chamber gallery is presenting everything from classic doorframes to odds and ends found in the streets of Amsterdam.
The accompanying Art Basel Miami Beach fair promises its usual surfeit of exhibitions of modern art. Altogether, 269 galleries around the world are exhibiting. The satellite events include Kabinett, a showcase for young, up-and-coming artists, and Survey, which concentrates on works of art created before 2000. The film programme comprises more than 50 films and videos by artists from around the world. 
This year Design Miami and the United Nations have got together to start a programme called Building Legacy, which is an intended push for greener infrastructure. Such a focus on sustainability seems appropriate in a city so vulnerable to storms and higher sea levels. Among all of the dazzling design on display, a design for a sustainable city may turn out to be the most desirable.