The influencers behind Chinese hip-hop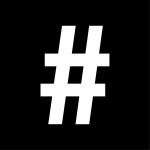 By: #legend
January 2, 2018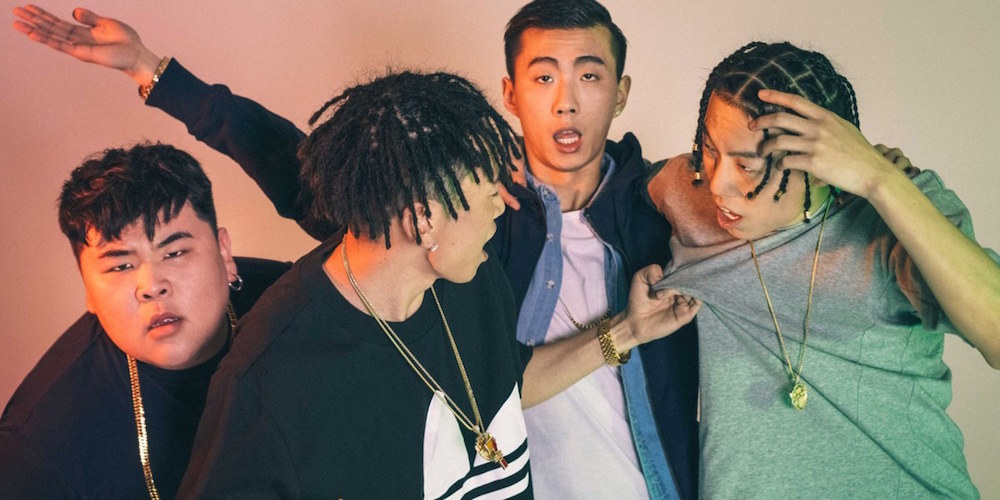 To say that the Chinese hip-hop scene has the world's attention – however fleeting or fickle that may be – would be an understatement. The top group, The Higher Brothers have racked up millions of views for their unapologetically Chinese music videos, like "Made in China", which portrays them as young, tattooed wise guys who understand that they're biting – no, chomping – on current US hip-hop sounds and styles. But with a few sampled Chinese instruments and a very irreverent approach, they're doing it just like their country does capitalism – with Chinese characteristics. For example, they rhyme about not having access to Facebook or Instagram, but they proudly proclaim that they use WeChat. They also have a light-hearted, irreverent approach to their music, but make no mistake, they're talented. And their recent live show at Clockenflap was super-tight.
The Chinese hip-hop scene has been bubbling way under the radar for years now. But suddenly in 2016, an Indonesian-Chinese kid named Rich Chigga had a viral hit with his now-massive "Dat $tick" and the California-based, Asia-focused label 88rising got involved. Pretty soon, the floodgates were open. When 88rising signed the Chengdu-based Higher Brothers (hilariously named after the popular Chinese electronics brand Haier) and released "Made in China", it was on.
Since then, more artists have been discovered through a massively popular online show called The Rap of China (中国有嘻哈), which was the number-one show in the country, regularly attracting 200 million viewers each week in its first season. Now rap veterans like Chengdu's Fat Shady, as well as newcomers like ex-idols Kris Wu and Hongkonger-turned-K-pop star Jackson Wang, are all releasing rap tracks – usually over spare trap beats, with lots of US hip-hop styling, bling, tattoos, racing cars and sexy hotties. In 2017, China has gone hip-hop crazy.
One of the more interesting stories to emerge from the Chinese hip-hop scene last year was a rapper named Bohan Phoenix and his DJ, Allyson Toy aka DJ Toy. Bohan was born in Hebei Province, but moved to the US with his parents when he was a pre-teen. Growing up in Boston, he was exposed to the so-called "golden era" of hip-hop in the '90s and early 2000s, and started rhyming at a young age – when kids back in China were listening to Cantopop and Western music meant Britney Spears. He kept at it and eventually started adding some Chinese into his lyrics. By the time Chinese-American MCs like Jin started to make noise, he was already plotting his next move – to New York City.
Enter a Bay Area native of Chinese descent, Allyson Toy. She moved to New York to study for a music business degree at New York University, and along the way became acquainted with the city's hip-hop scene and some of the other American-born Chinese artists. When DJ Toy met Bohan Phoenix, she immediately spotted his talent and started to intuit the zeitgeist that was happening halfway around the world in Asia. They struck up a strong friendship and a working relationship that culminated with her deciding to move to Shanghai to manage Bohan and be his tour DJ – they did 18 dates last year, all self-booked, many of them in large venues and at huge festivals with artists like the Higher Brothers. Such was the nature of China's hip-hop explosion in 2017. Bohan, meanwhile has relocated to Chengdu, and is tight with the Higher Brothers and others on the city's scene – China's biggest for hip-hop.
We had a chance to sit down with Bohan Phoenix and Allyson Toy to ask them about their first China tour and what the scene is like on the ground. We also spoke with another rapper who did his first Chinese tour last year – local hip-hop veteran Dough-Boy, who started his own production company, Bakerie Music, and has been releasing music independently since 2013 – who shares his own recent China experience.
Bohan Phoenix: the Chinese/New York rapper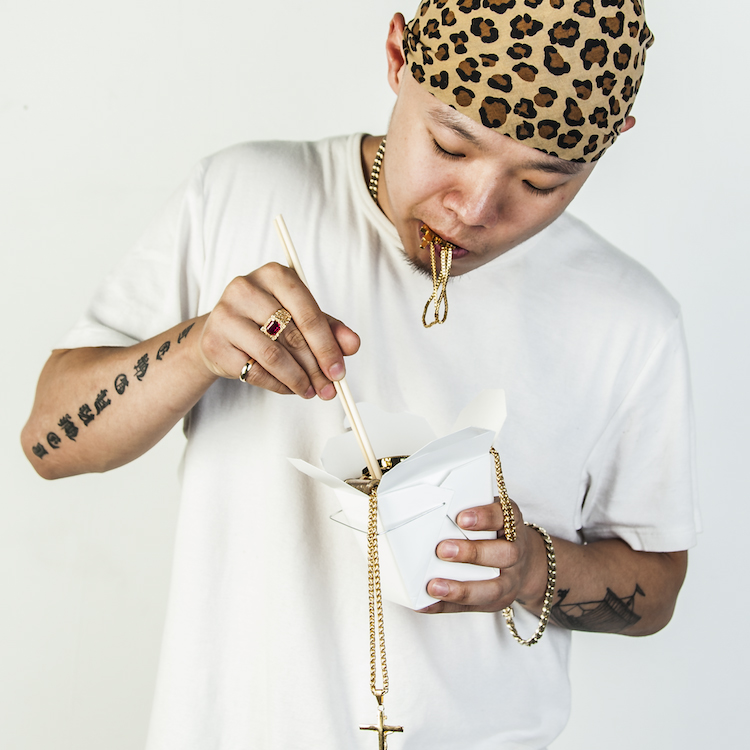 How did you get started rhyming in New York?
I loved hip-hop, the culture and the music, so once I was done with high school in Boston, New York was the only place I wanted to be. But before I even got to New York, I was already recording myself and rapping.
When did you first think about rapping in Chinese?
I think the first time I put Chinese in one of my songs was back in 2012, just to see how people would react. People loved it even though they didn't understand it at all, so from then on I started experimenting with more and more Chinese, in hooks or verses, trying to figure out the balance.
Is Chengdu the capital of hip-hop in China, and if so, why? 
The Chengdu dialect sounds different from Putonghua; it's got different ways of pronouncing things that just sound better when rapping. Also the cost of living in Chengdu is so low – it's like New York, way back when shit was cheap and it was the place to be for everybody who wanted to do art, make stuff and be able to survive doing it.
Having lived the hip-hop life in both New York and Chengdu, how does it feel to tour in China?
On the positive tip, it's just really amazing to see this music taking off in China – like a dream come true and that's why I moved back. Even if it's a fad, the culture is even more firmly planted now. It's dope.
Who are your top influences?
Eminem, 2Pac and Young Thug in hip-hop, D'Angelo and Lauryn Hill in R&B, and lately I've been loving Dirty Projectors.
Allyson Toy: the DJ/manager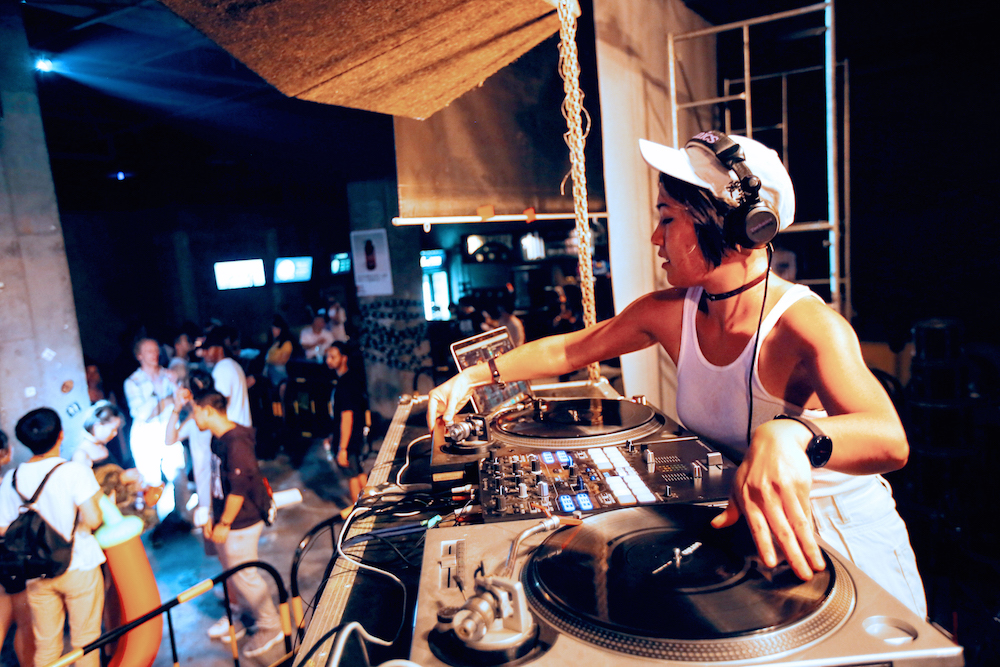 What is the touring climate like for hip-hop in China right now?
Hip-hop has existed in China since the late '90s and early 2000s, but over the last year it's exploded into the mainstream. A lot of this is due to The Rap of China, a wildly popular rap competition TV series that rounded up a slew of the nation's known and lesser-known rappers, and featured celebrity judges such as Kris Wu. It's created a lot more awareness and demand for hip-hop, which in the touring world simply means more fans and more people interested in going to hip-hop shows in general. It's also injected more sponsorship dollars from brands into the genre, so there's more money going around for a swelling pool of artists. It's as if the show was some kind of mass media co-sign that's pushed brands who weren't doing as much in the hip-hop space to come to the table.
How did Bohan Phoenix set up 18 concert dates in Asia? Did you use promoters?
Bohan's been making an effort to connect with his Chinese fans for quite some time now, so this wasn't his first time playing shows in Asia. He was a part of Vice China's 2015 Motherland Tour, played dates with Howie Lee and Higher Brothers last year, and came out for Shanghai's Strawberry Festival earlier this year. For this most recent stint, the majority of our shows were booked through relationships with local promoters and other artists who have become our friends over time. Once that ball was rolling, we started getting interest from other promoters, brands and artists that helped keep the momentum going.
What do you think about the current hype around Chinese hip-hop? Where do you think it's headed?
I think the hype is very exciting for both fans and artists, but only time will tell how it sustains and what kind of longevity artists who owe most of their fame to The Rap of China have. One thing I can say is that hip-hop in China differs tremendously from the States – so everything, from the way fans listen to the music, how brands play a role and how artists climb the ranks, is unprecedented.
Please explain how it differs.
In general, hip-hop in the US has had a longer history, and has placed more importance on origin stories and whether they "fit" the hip-hop narrative. This isn't true of all artists these days necessarily, but there's still a big emphasis placed on the "rags-to-riches" stories, overcoming struggle and the authenticity with which this story is told. Think Drake's "Started from the Bottom" and the backlash he received from people who were quick to point out that he "started" on [Canadian TV show] Degrassi. Hip-hop in its infancy also gave a voice to the under-represented and was countercultural by design.
The way hip-hop has "arrived" recently in China is about as commercial as it gets: through a mass medium like The Rap of China, where contestants are rapping about McDonald's chicken wings in every episode. Chinese hip-hop has existed in a very underground way since the late '90s, so today's hyper-commercial mainstream iteration is an easy target for rap purists, crate diggers and lovers of the lyrical miracle. What I think people need to understand in looking at the East and West's hip-hop landscapes is that they are nearly incomparable, and where rap in China goes from here won't be predicted by any sort of precedent: the Hong Kong rapper
Dough-Boy: The Hong Kong Rapper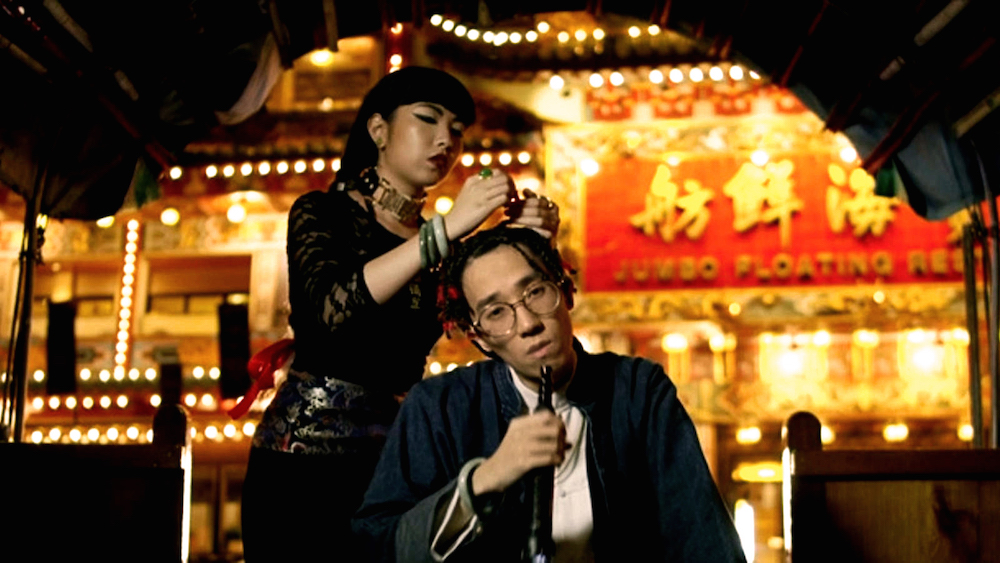 You recently did a China tour. What cities did you play and which crowds were the best?
I played Hong Kong, Shenzhen, Guangzhou, Beijing, Shanghai, Taipei, Chengdu, Xi'an, Wuhan, Hangzhou and Nanjing. I would say Guangzhou was the best, probably because they could relate to our language: Cantonese.
Were the fans familiar with your music, or were they just excited hip-hop fans open to something new?
Most who come to my tours are familiar with me. They find my music online. For music festivals, some people who watch my set might be new to my music, but they are mostly very excited.
You're a veteran of the Hong Kong rap game. In the past year, hip-hop has exploded in China since The Rap of China blew up. How does the Hong Kong scene differ from the Mainland China scene? Will you rap more in English, Cantonese or Putonghua?
I think we can't compare a small city like Hong Kong to a big country like China. The difference is really the population. I mainly rap in English, but I've been trying a bit of Cantonese and Putonghua here and there.
What's coming up for you next? New music? Another China tour?
I'll be dropping the Bakerie Music album/vinyl toy in January. The second leg of the Bakerie Tour starts in March. I'm also starting to release my solo music at the same time and dropping my second solo album/vinyl toy next summer.
Where do you think the overall Chinese hip-hop scene will be in five years' time?
The current hype surrounding Chinese rap music will probably die down within a year. There will be a lot of young, new rappers and the scene will be oversaturated. But even as the hype fades away, the general public's awareness of hip-hop will still be wider than it was before – and that's a good thing.
This feature originally appeared in the January 2018 print issue of #legend