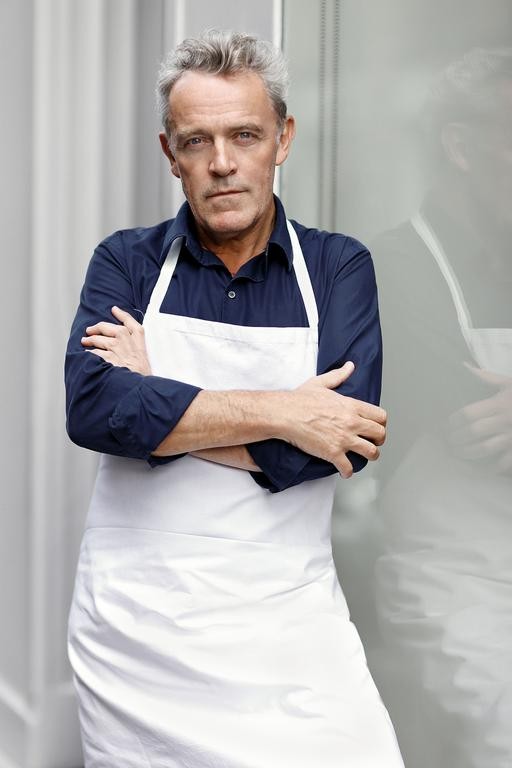 French chef Alain Passard, perhaps best known for having subverted the world of haute gastronomy by removing meat from his Michelin-starred restaurant Arpège more than a decade ago, has been named the 2016 recipient of Lifetime Achievement Award by organisers of The World's 50 Best Restaurants.
The win coincides handily with the 30th anniversary of his Paris restaurant Arpège, which has held onto its triple Michelin-starred standing for the last two decades and has become known as the pioneering restaurant for haute vegetarian cuisine.
In 2001, when mad cow disease was grabbing headlines, Passard generated headlines of his own in France when he announced that he would be removing red meat from his menu.
The decision was all the more surprising given that he'd carved out a reputation as a maître rôtisseur.
But the mad cow epidemic had left him disillusioned and would prove to become a major catalyst in his professional life, sending him on a completely new trajectory — one that made vegetables the centerpiece of his cuisine.
Over the last 15 years, humble veggies like beets and turnips, carrots and fennel have been given the culinary spotlight, promoted from side dish to main course. Beets are given the sushi treatment, crème brulée is reinvited using garlic, and spinach perfumed with a hazelnut butter.
He may not have known it then, but his vegetable-centric cooking philosophy would also go on to be adopted by some of the world's top chefs, including Alain Ducasse and René Redzepi, both of whom recently shifted their gastronomic focus to give more due to vegetables.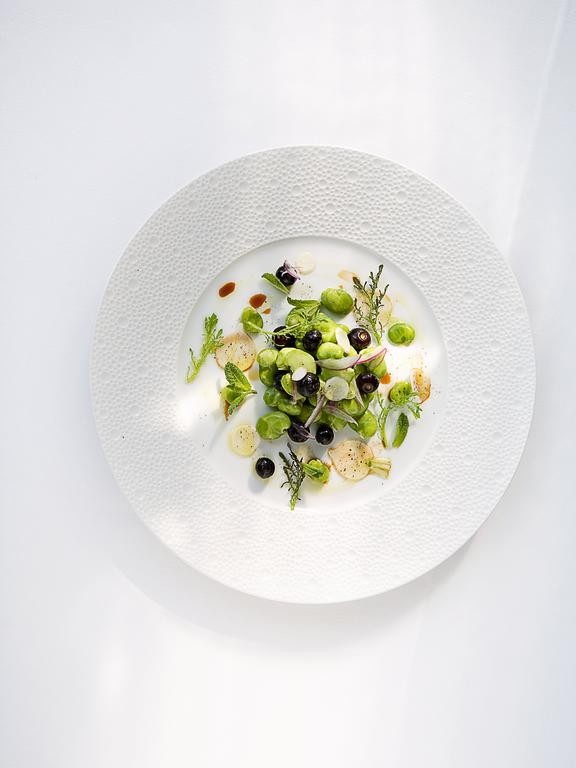 In 2014, Ducasse reopened his restaurant at the iconic Plaza Athénée in Paris with a meat-free menu, while Redzepi announced earlier this year that his next restaurant in Copenhagen will go vegetarian for part of the year.
"A big thank you to all the chefs, maîtres d'hôtel and sommeliers who have worked with me and helped me to shape the cuisine of Arpège," said Passard, 59, in a statement.
"The most beautiful cookbook is dictated by nature, and we are merely the spokesmen inspired by that."
Vegetables served at the restaurant are also sourced from one of three organic gardens Passard owns within a 200km radius of Paris.
Originally from Brittany in northwest France, Passard learned to cook from his grandmother and decided to become a chef at the age of 15, eventually rising through the ranks to helm one of the most sought-after dining destinations in Paris.
While Arpège is best known for its gastronomic wizardry with vegetables and legumes, the restaurant also serves fish and poultry.
Passard joins Paul Bocuse, Alain Ducasse, Joel Robuchon, Juan Mari Arzak, Alice Waters, Daniel Boulud and Thomas Keller in the canon of World's 50 Best Restaurants Lifetime Achievement winners.
Winners of the The World's 50 Best Restaurants will be announced June 13 in New York.