Celebrating one year of joy with Cookie Smiles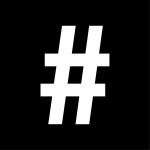 By: Kamakshi Gupta
July 22, 2021
With almost a year since their launch, Cookie Smiles has been able to raise over HK$100,000 for its annual beneficiaries – Splash Foundation and the Hong Kong Down Syndrome Association.
A simple belief that 'cookies are the greatest comfort food on earth' led co-founders Agnes Chin and Jo-Soo Tang to create this local social enterprise to support society members in need. With NGOs and local businesses suffering during the COVID-19 pandemic, Cookie Smiles has served as a beacon of hope for Hongkongers by providing aid through fundraising efforts as well as offering training programs and job opportunities for the local disadvantaged community.
In commemoration of this milestone, Hong Kong Down Syndrome Association's President Victoria Tang Owen expressed her gratitude at the generosity, love and support that Cookie Smiles has offered in the form of generous donations and contributions during this time of need. 
"Splash is very grateful to Cookie Smiles for all the cookies that have helped adults and kids from low income backgrounds learn to swim. This skill could save their life one day or someone else's, and provides an outlet for enjoyment and to boost mental health. Thank you to Jo and the team for all your support," said Simon Holliday, co-founder of Splash Foundation.
In addition to its annual beneficiaries, the social enterprise also supports several social campaigns, such as "SING A WISH – Rainbow" in collaboration with Victoria Hui and Gigi Leung, that aimed to empower a young girl to achieve her dreams, and fundraising event "Love4Luke" that supported a young boy residing in Discovery Bay, fighting Leukaemia.
With regard to what their second year in business holds in store for them, co-founder Jo Soo-Tang said that Cookie Smiles aims to expand their range of cookies as well as employ more graduates from disadvantaged backgrounds. We look forward to seeing them spread cookie smiles for another successful year!
Learn more at cookiesmiles.com.hk