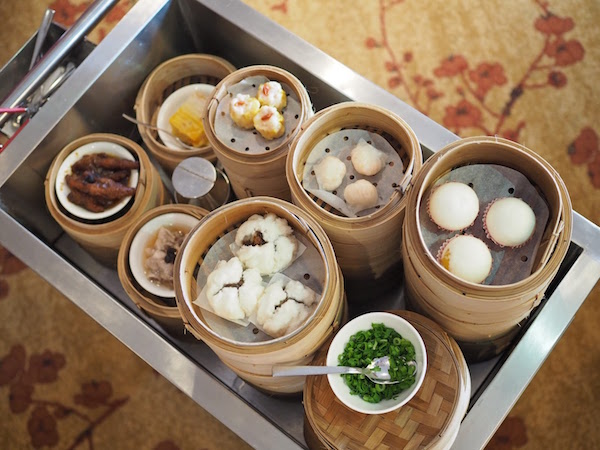 Elsewhere you probably just brunch – in Hong Kong we brunch and we dim sum on the weekends (or any other time we fancy for that matter). Long leisurely work-day lunches and Sunday afternoons are spent lounging around with bottomless pots of tea, we suggest the pu'erh or oolong to help with the feasting to come, plenty of steamed baos, dumplings, rice rolls and other traditional Chinese delicacies. Be it heavily guarded by bodyguards at the entrance or more local spots where you have to fight for your food, Hong Kong has the best variety of dim sum restaurants in the world. Here's our selection of the best:
TYFUN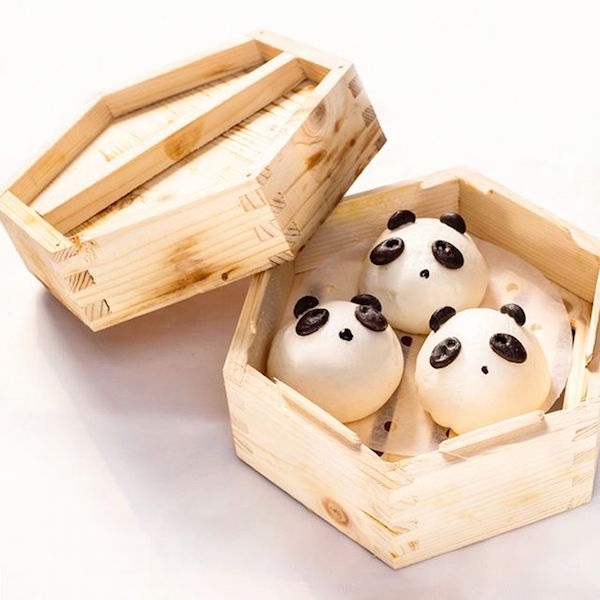 Tyfun is one of the newest dim sum restaurants to hit the scene. Following in Yum Cha's footsteps (see below), Tyfun offers traditional Cantonese dishes including adorable chicken and mushroom buns shaped like pandas, glutinous rice dumplings stuffed with pork that look like carrots, goldfish dumplings and more. The design is sleek and they also boast an impressive cocktail menu if you're looking for a drink with a side of dumplings after work.
Tyfun, Shop 401A, 4/F, Lee Garden One, 33 Hysan Avenue, Causeway Bay, Hong Kong, +852 3594 6308
Fung Shing Restaurant

This 64-year-old restaurant serves a wide variety of local dim sum dishes such as barbecue pork buns, egg tarts and shrimp dumplings. There is no denying that the steamed sponge cake is one of the most popular dishes – the perfect balance of sweet and soft.
Fung Shing Restaurant, 1/F-2/F, European Asian Bank Building, 749 Nathan Road, Prince Edward, +852 2381 5261
Dim Sum Library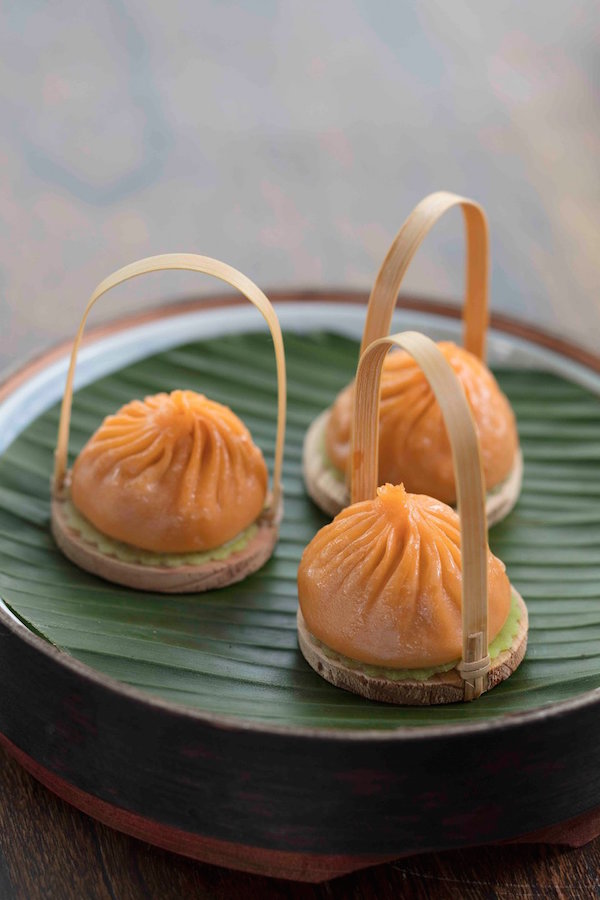 If you're looking to impress a date, Dim Sum Library is where you need to go. It takes tradition to the next level – allowing us to enjoy traditional dim sum dishes in dimmed lighting and stylish interiors. They also put their own modern twist to your favourite dishes with Sichuan-inspired dan dan xiao long baos, micned kimchi prawn spring rolls, deep fried taro puffs with foie gras and Iberico pork cheung fun with spring onions.
Dim Sum Library, Shop 124, Level 1, The Mall, Pacific Place, Admiralty, Hong Kong, +852 3643, 0088, dimsumlibrary.com.hk
Lin Heung Tea House, Central
Lin Heung Tea House is known as one of the busiest and authentic tea houses in Hong Kong. Staying true to Chinese traditions, this is where you have to share tables, grab your own dim sum from the trolleys and get a chop for each one on your card. Make sure you try the chicken feet, lotus paste buns, glutinous rice dumplings and siu mai.
Lin Heung Tea House, 162 Wellington Street, Sheung Wan, Hong Kong, +852 2544 4556
Tim Ho Wan
Tim Ho Wan is the most affordable one Michelin-starreddim sum restaurant in Hong Kong. There is always a queue at the original in Mong Kok but any branch will bound to be satisfy you. Their signature dishes include their fluffy and flaky baked buns with BBQ pork, beancurd skin with pork and shrimp, pan-fried radish cake and trio of steamed siu mai.
Tim Ho Wan, Shop 12A, Hong Kong Station (Podium Level 1, IFC Mall), Central, Hong Kong, +852 2332 3078, timhowan.com
One Harbor Road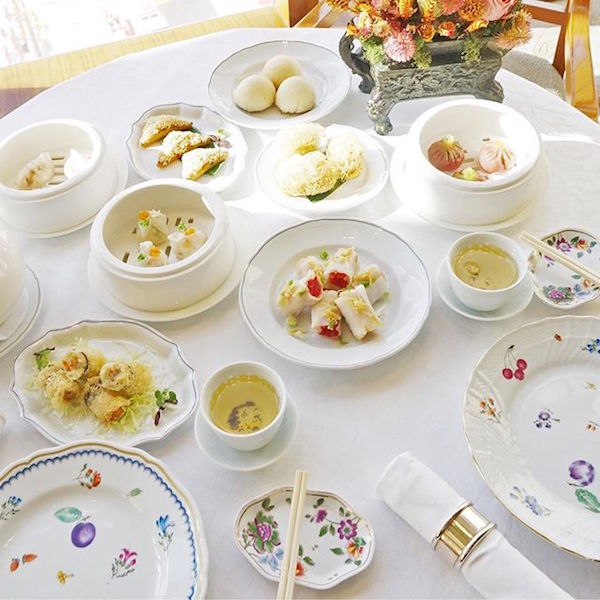 One Harbour Road at Grand Hyatt Hotel offers one of the best five-star dim sum experiences served on the most exquisite and decollate fine China. The service here is also one of the best and you can really taste the difference in the quality you get here. Some of our favourites include the baked chicken and mushrooms in puff pastries, steamed rice flour rolls with scallops and bamboo piths, steamed garoupa and green pea seed dumpings and the deep-fried taro pastries with Wagyu beef, leeks and mushrooms.
One Harbor Road, 7-8/F, Grand Hyatt Hong Kong, 1 Harbor Road, Wanchai, Hong Kong, +852 2584 7722, hongkong.grand.hyattrestaurants.com
Sun Hing Restaurant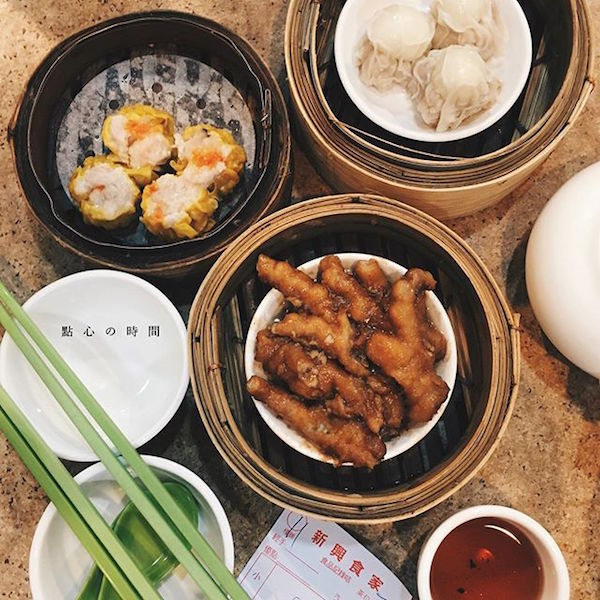 If you're craving for dim sum after partying late, Sun Hing Restaurant is definitely the best place to visit. It opens at 3am every day and serves everything you could want after a night of boozing. Make sure you try their molten custard lava buns and char siu bao.
Sun Hing, Shop C, G/F, 8 Smithfield Road, Kennedy Town, Western District, +852 2816 0616
China Tang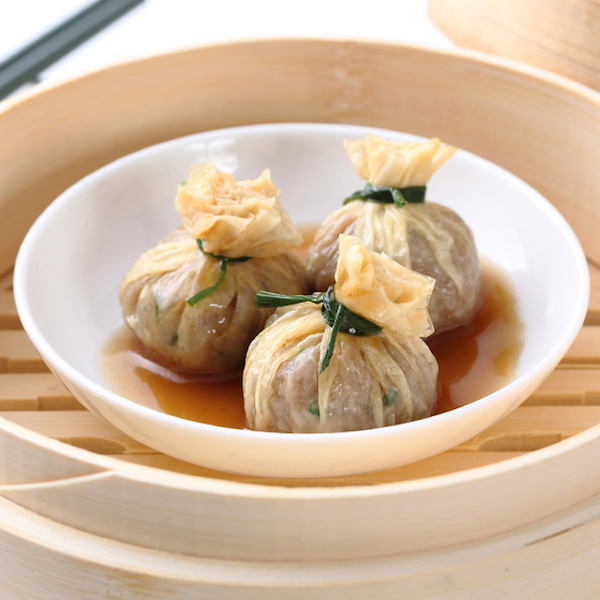 Designed and created by the late Dir David Tang, China Tang is one of the chicest places to have tea. They serve dim sum in both their main dining room and their comfy lounge where you'll be surrounded by antiques, Chinese Paintings, hand-embroidered wallpaper and upholstered chairs. Using only the most premium ingredients, dim sum here gets a fine-dining makeover with steamed pork dumplings with pigeon egg and whole abalone, steamed Shanghai xiao long bao with lobster bisque, pan-fried minced beef cakes (which are hard to find nowadays), and scallop dumplings with minced pork and black garlic.
China Tang, Shop 411-413, 4/F, Landmark Atrium, 15 Queen's Road Central, Central, Hong Kong, +852 2522 2148, chinatang.hk
Fook Lam Moon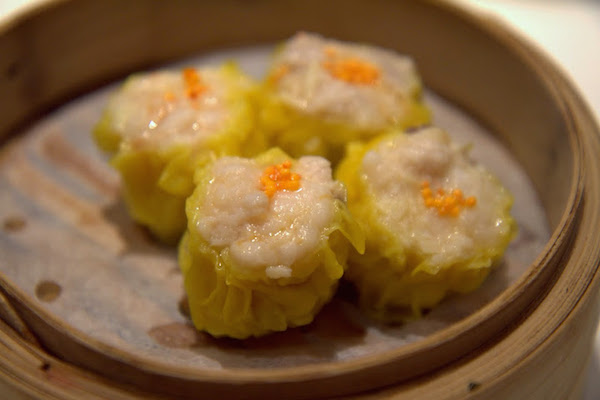 Fook Lam Moon is known as one of the top restaurants in Hong Kong and is affectionately known as "the tycoon canteen". Don't be surprised if you see bodyguards stood outside, as the city's top officials and most influential tend to dine here. There are a few things to pre-order here including their legendary traditional baked cripsy chicken in rock salt, roast suckling pig and roast BBQ pork. The steamed lotus leaf wrapped glutinous rice with dried scallops and chicken, pan-fried taro cakes with preserved meat and barbecued pork pastry is very popular.
Fook Lam Moon, Newman House, 35-45 Johnston Road, Wan Chai, +852 2866 0663, fooklammoon-grp.com
Dim Sum Square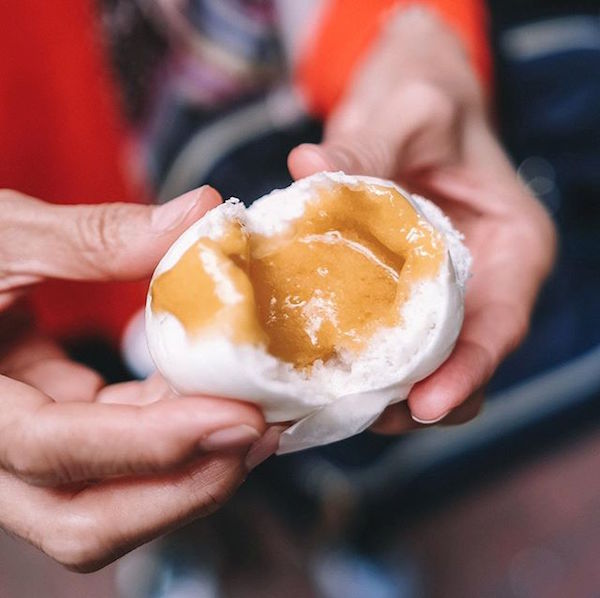 What's better than getting a bunch of delicious dim sum at a reasonable price? Dim Sum Square is a must-go spot for foodies and Sheung Wan alike. The turnaround for tables are fast so don't worry too much about the queue and the dishes come shooting out as soon as you place your order. In addition to the dim sum, we would recommend ordering their slated fish and minced pork rice pot and beef tendon.
Dim Sum Square, 88 Jervois Street, Sheung Wan, Hong Kong, +852 2851 8088
Imperial Treasure
Imperial Treasure has been listed as one of Asia's 50 best restaurants and newly crowned as a one Michelin-starred restaurant 2018 in Hong Kong. The award-winning restaurant presents a number of traditional dim sum dishes such as siu mai and crystal shrimp dumplings. We also recommend their signature suckling pig stuffed with glutinous rice.
Imperial Treasure, 2/F Crowne Plaza, 8 Leighton Road, Causeway Bay, Hong Kong, +852 2663 9919, imperialtreasure.com
Mott 32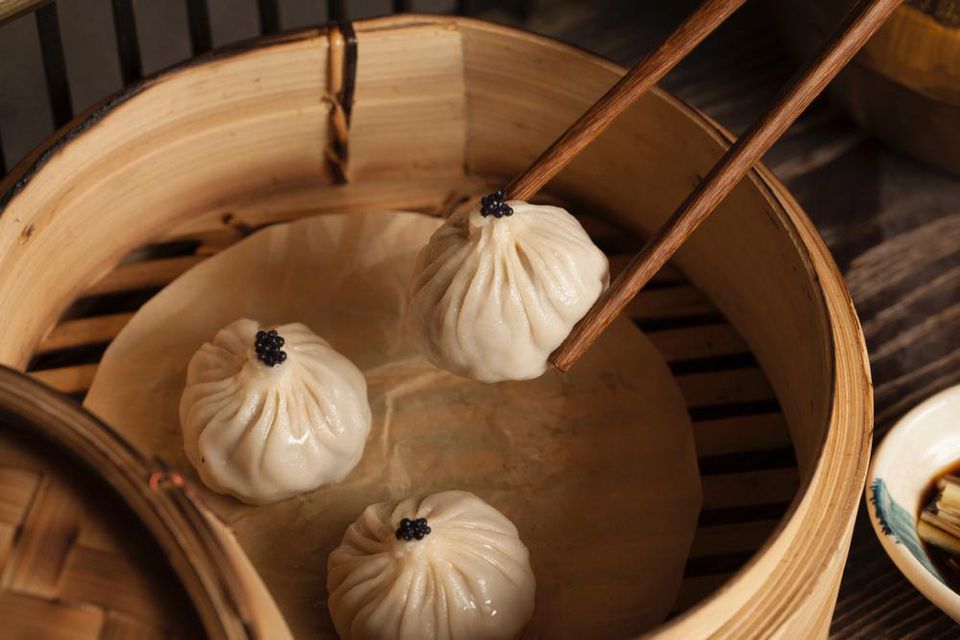 Mott 32 offers a small but impressive dim sum menu. The restaurant was awarded the 'World Interior of the Year' award in 2014 and is helmed by famous chef Lee from Mandarin Oriental and Harbour Grand Hotel. Highlights include South Australian lobster dumplings with Yunnan ham and crispy sugar-coated BBQ Iberico pork buns.
Mott 32, Standard Chartered Bank Building, 4-4A Des Voeux Road Central, Hong Kong, +852 2885 8688, mott32.com
Yum Cha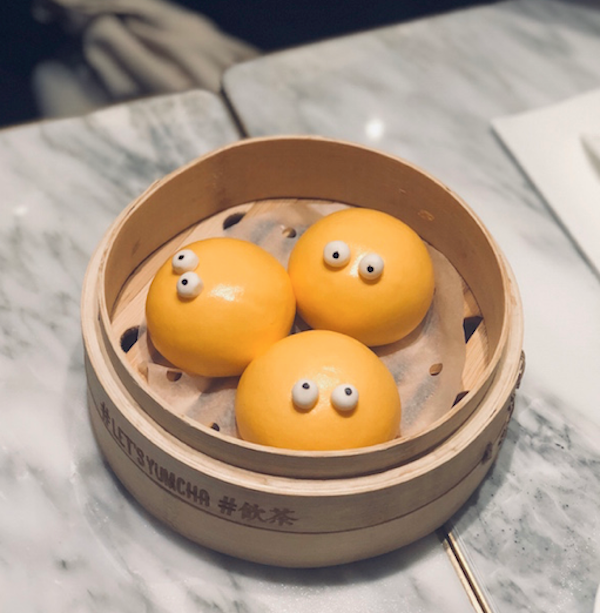 Probably the most insta-famous dim sum restaurant in Hong Kong, Yum Cha serves the cutest and most photogenic dim sum, like these cartoon 'puking' hot custard buns. The quality of the dim sum here is actually very good and they offer a wide variety of more modern dishes such as 'doggy' sausage roll buns, baked pineapple puffs that come shaped as birds in a bird cage and steamed rose floret buns.
Yum Cha, 2/F, Emperor Watch & Jewellery Ctr, 8 Russell Street, Causeway Bay, Hong Kong, +852 2323 1288, yumchahk.com
Lung King Heen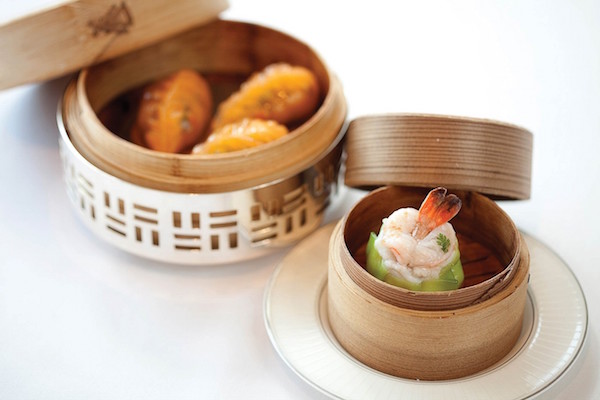 Getting a table at Four Seasons Hong Kong's Lung King Heen is difficult, to say the list. Always boasting a long waiting list, this luxurious venue is the first Chinese restaurant in the world to receive three Michelin stars. Enjoy your dim sum against an enviable view of the Harbour – in fact, Lung King Heen translates to "View of the Dragon". Specialities such as baked whole abalone puffs with diced chicken, steamed sea bass dumplings with mushrooms and Portuguese sauce, spring rolls with shrimp and avocado and baked barbecued pork buns with pine nuts are not to be missed.
Lung King Heen, Podium 4, Four Seasons Hotel Hong Kong, 8 Finance Street, Central, Hong Kong, +852 3196 8880, fourseasons.com/hongkong
Dragon-i

Well, I believe we've all heard of dragon-i. It might be one of the most famous nightclubs in Hong Kong (and known to serve a great spread of Japanese and Chinese dishes well-loved by the city's top models) but they also offer a great all-you-can-eat weekend brunch to help ease that hangover. Order the steamed spinach dumplings, poached pork dumplings in chill oil, Beijing potstickers and steamed cheung fun with crispy vegetables.
Dragon-i, UG/F, The Centrium, 60 Wyndham Street, Central, Hong Kong, +852 3110 1222, dragon-i.com.hk
Maxim's City Hall
If you're looking for an authentic and lively ambience, Maxim's City Hall is definitely one of the most iocnic places to go. You might have to queue but the experience is worth it. Housed in a massive banquet room, order your dim sum from the trolley carts and be sure to order all the classics including the char siu bao, pork spare ribs in black bean sauce and egg tarts to finish.

Maxim's City Hall, 2/F, City Hall, 5-7 Edinburgh Place, Central, Hong Kong, +852 2521 1303, maxims.com.hk