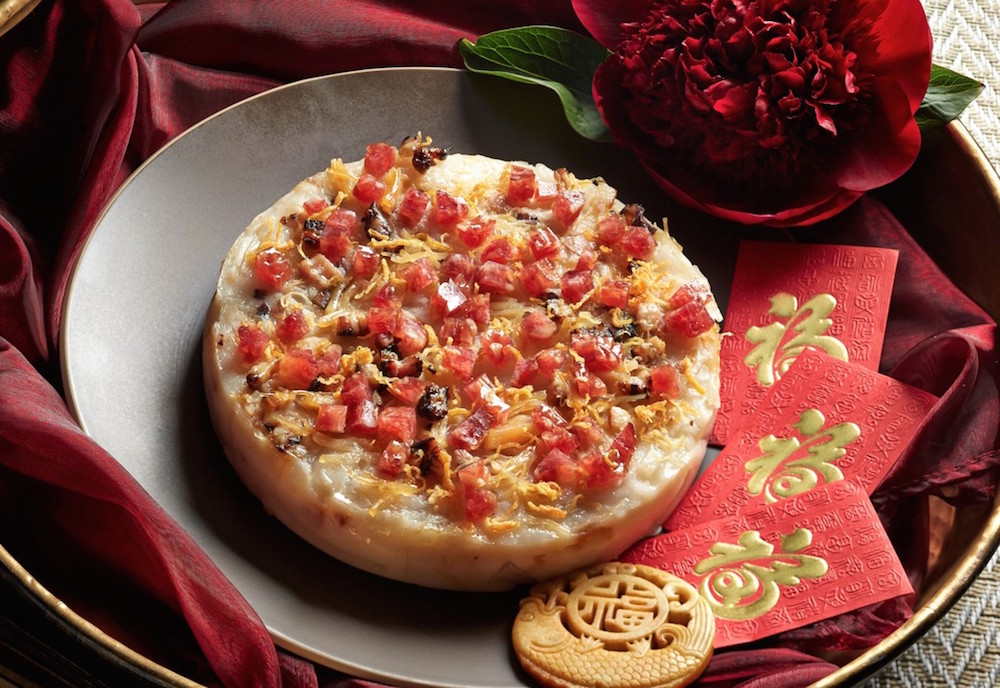 Chinese New Year's just around the corner, which means that it's time for family gatherings and dinners. If you're looking for the best festive puddings (also knows as cakes) to gift your loved ones and to satisfy your sweet tooth at the same time, we got you covered. From Kagoshima-inspired puddings to three Michelin star creations, these are the best CNY cakes to ring in the Year of the Pig.
Lung King Heen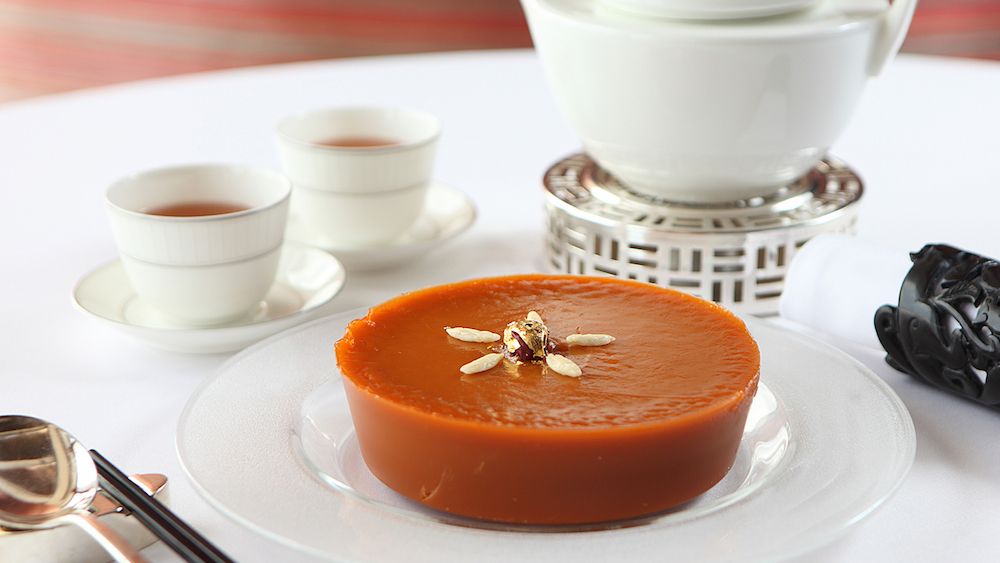 We're pretty confident that you've heard of the three Michelin star restaurant at Four Seasons Hotel. Lung King Heen is not only best known for its Cantonese cuisine, but also for its Chinese New Year delicacies. In order to celebrate the Year of the Pig, the restaurant will be introducing two new flavours this year: The Water Chestnut Pudding with strawberry fruit tea (HKD $400 per box) and the Lunar New Year Pudding with coconut flower syrup (HKD $400 per box).
Lung King Heen, 4F, Four Seasons Hotel, 8 Finance Street, Central, Hong Kong +852 3196 8708 , www.fourseasons.com
The Mandarin Cake Shop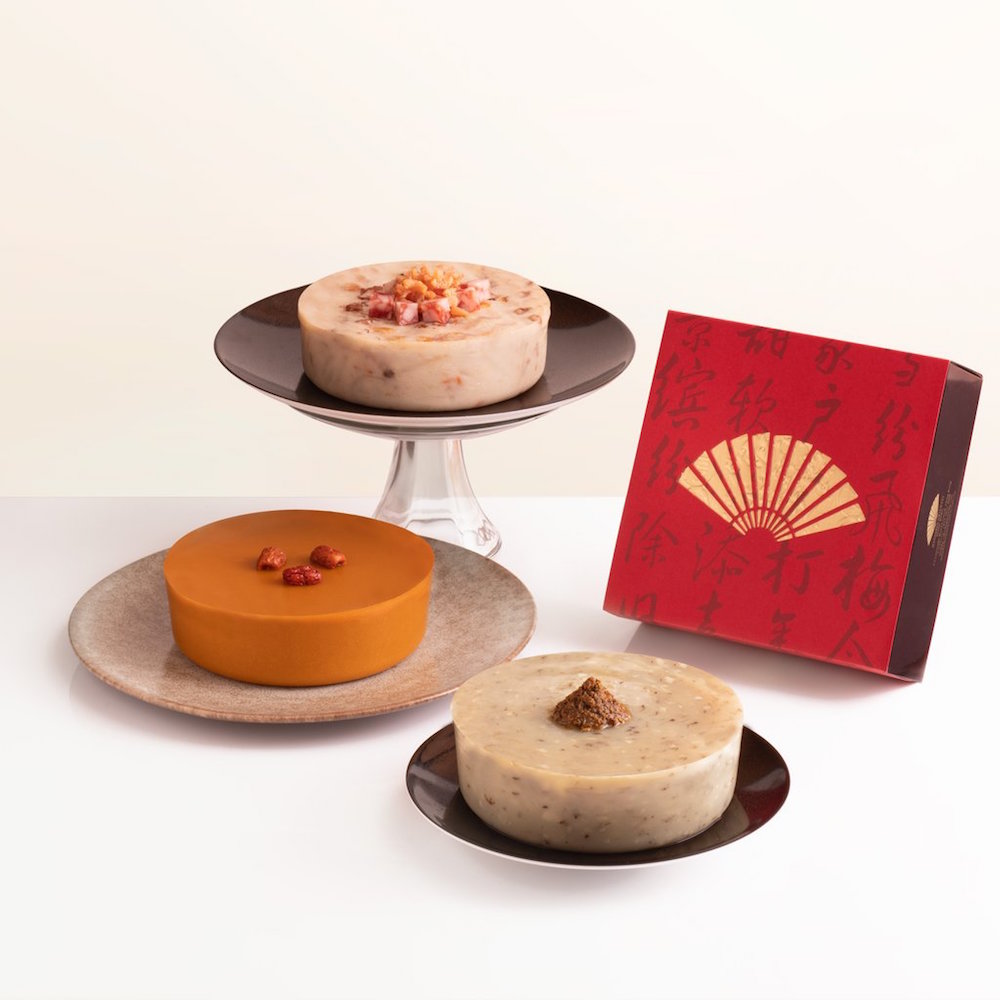 The Mandarin Cake Shop will be offering some of its signature hampers this year such as the Gourmet Chinese Hamper (HKD $3,988), the Traditional Chinese Hamper (HKD $2,988), the Chinese Hamper (HKD $2,298) and the Chinese Gift Box (HKD $1,988). Don't forget to order before February 1st.
The Mandarin Cake Shop, M/F, Mandarin Oriental, Central, Hong Kong +852 2825 4008, www.mandarinoriental.com
Ding's Club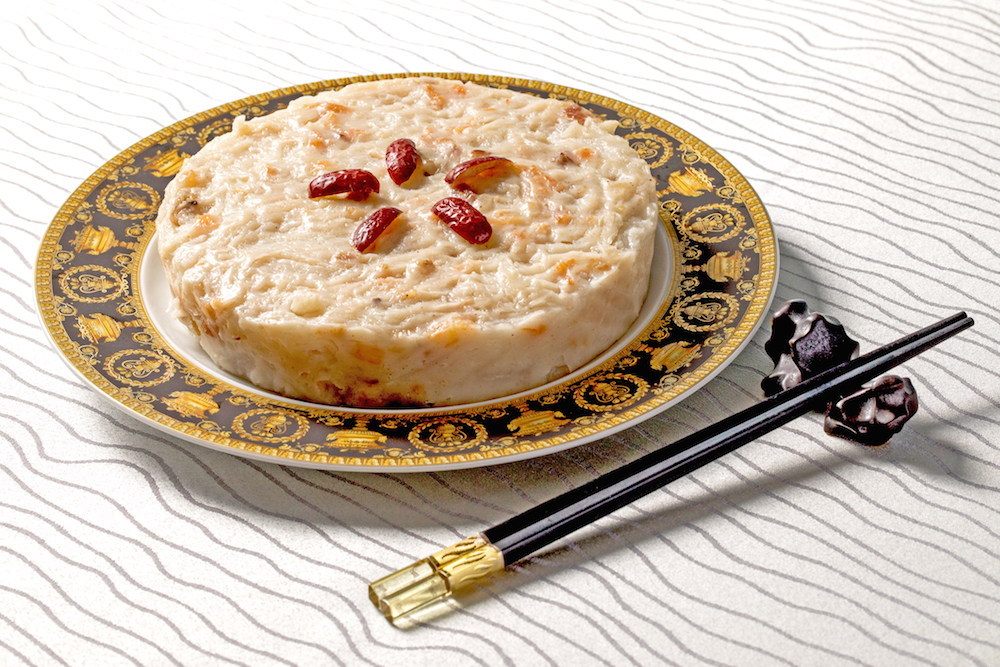 Celebrity Chef Steve Lee of Ding's Club has collaborated with Cantonese Chef Li Cheung to launch a wide variety of traditional Chinese dishes and three festive cakes (HKD $328) made with their secret recipes such as the Grandfather's Taro Cake, the Homemade Radish Cake with Chinese Sausage and the Layered Water Chestnut Cake. It's the perfect treat for finishing a group or family dinner!
Ding's Club, 23/F, H Queen's, No. 80 Queen's Road Central, Central, Hong Kong +852 2327 1398 www.dingskitchen.hk 
Yan Toh Heen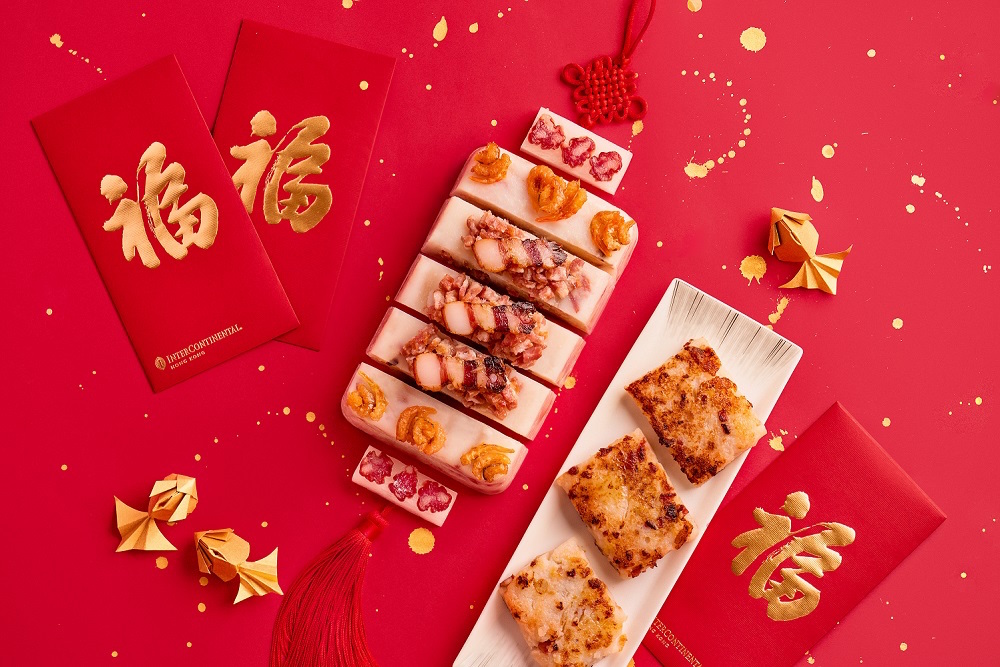 Prepared by Executive Chef Lau Yiu Fai and his team, two-Michelin star restaurant Yan Toh Heen at Intercontinental Hong Kong will be offering homemade Chinese New Year puddings such as Savoury Kagoshima Thick Cut Daikon Pudding (HKD $408) and Chinese New Year Tokachi Red Bean Pudding with Okinawa Kokuto Syrup (HKD $388). If you're looking to bulk order to gift all your business partners, Yan Toh Heen will be offering discounts in proportion to the number of boxes.
Yan Toh Heen, Lower Level, InterContinental Hong Kong, 18 Salisbury Road, Tsim Sha Tsui, Hong Kong +852 2313 2323, www.intercontinental.com
Duddell's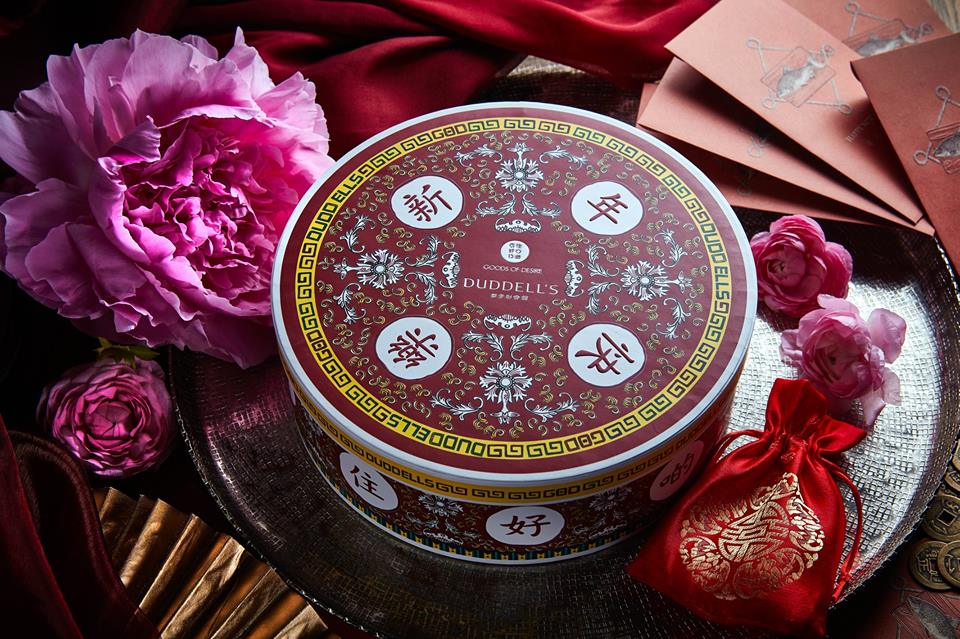 This year, Duddell's has once again partnered with Douglas Young of lifestyle brand Good of Desire (G.O.D). Featuring hand-drawn tea cups and soup bowls, the special edition box highlights the city's heritage and traditional Chinese culture. The signatures New Year Cake (HKD $288) and savoury Turnip Cake (HKD $388) are now available for purchase.
Duddell's, Level 3 Shanghai Tang Mansion, 1 Duddell St, Central, Hong Kong +852 2525 9191, www.duddells.co
The Royal Garden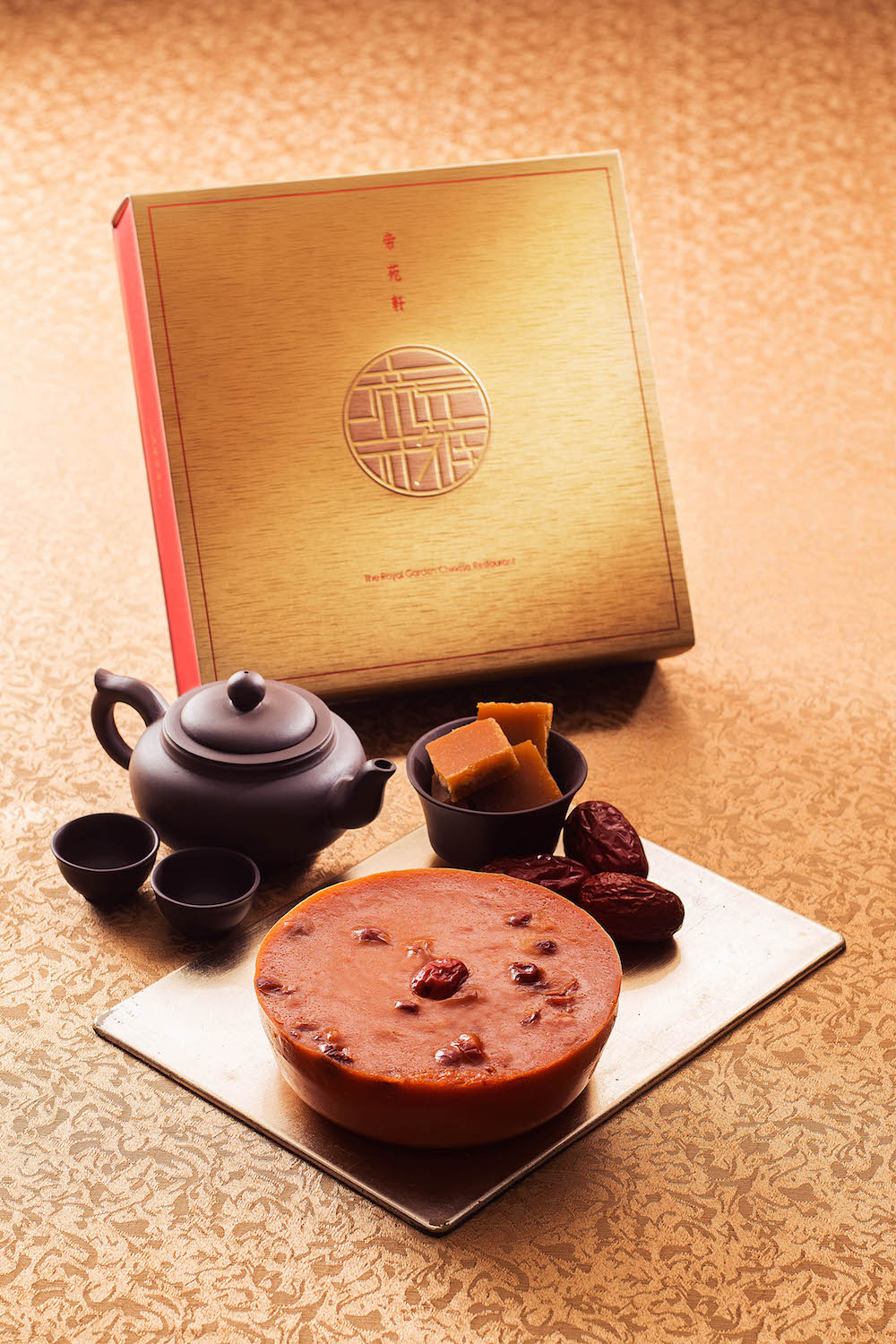 Crafted by Executive Chef Ho Wai Sing, the Deluxe Low Sugar Red Date Pudding (HKD $298) is made with red dates from Xinjiang, China. Chef Ho has adopted a special recipe by using less amount of sugar in the pudding so you'll be able to taste the natural sweetness of the red dates. The Royal Garden also offers other limited edition puddings such as Dried Mandarin Peel with Red Bean and Lotus Seed Pudding (HKD $288), Ginger Pudding and Water Chestnut with Osmanthus Pudding (HKD $288).
The Royal Garden, 69 Mody Rd, Tsim Sha Tsui East, Hong Kong +852 2721 5215, www.theroyalgardenkowloonhotel.com