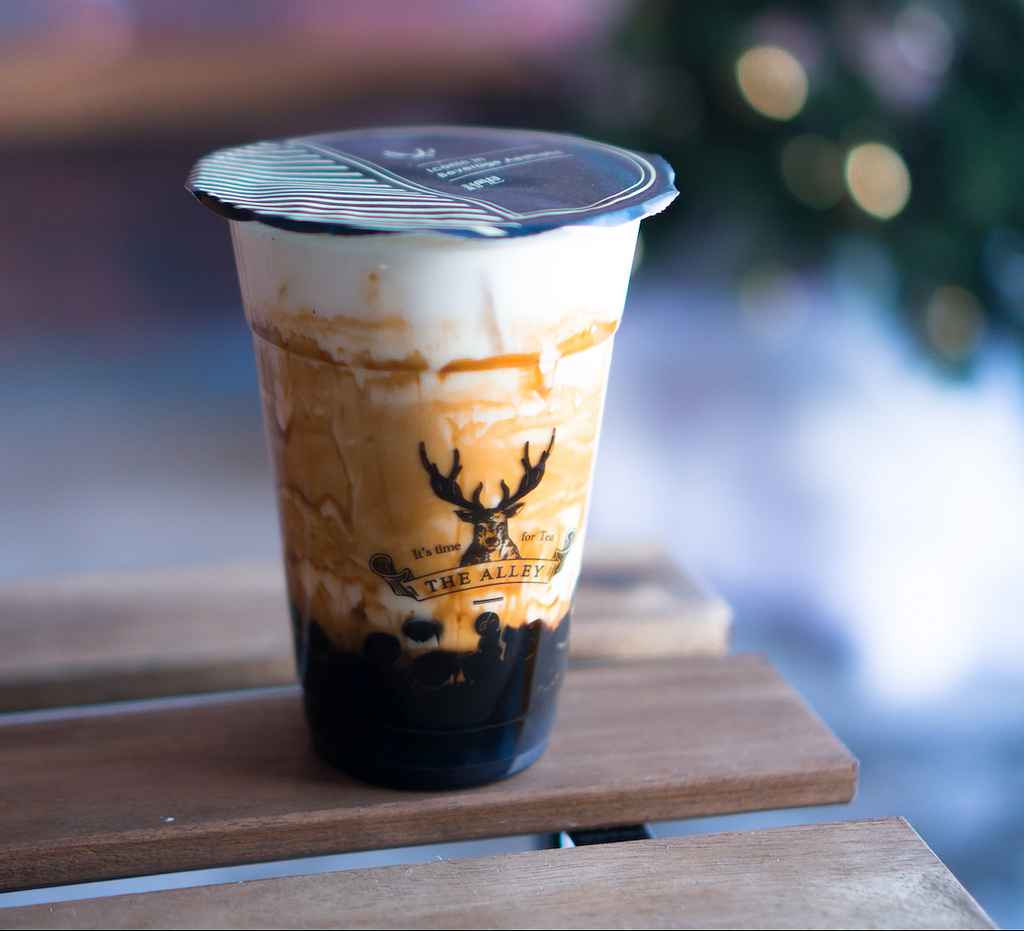 It's the hottest time of the year in Hong Kong, and there's no better way to beat the heat than to go out and grab a cold, refreshing cup of bubble tea. With new stores opening all the time, this Taiwanese treat has become ubiquitous throughout Hong Kong. To help you make sense of all the bubble tea craze, we've compiled a list of our favorite spots:
The Alley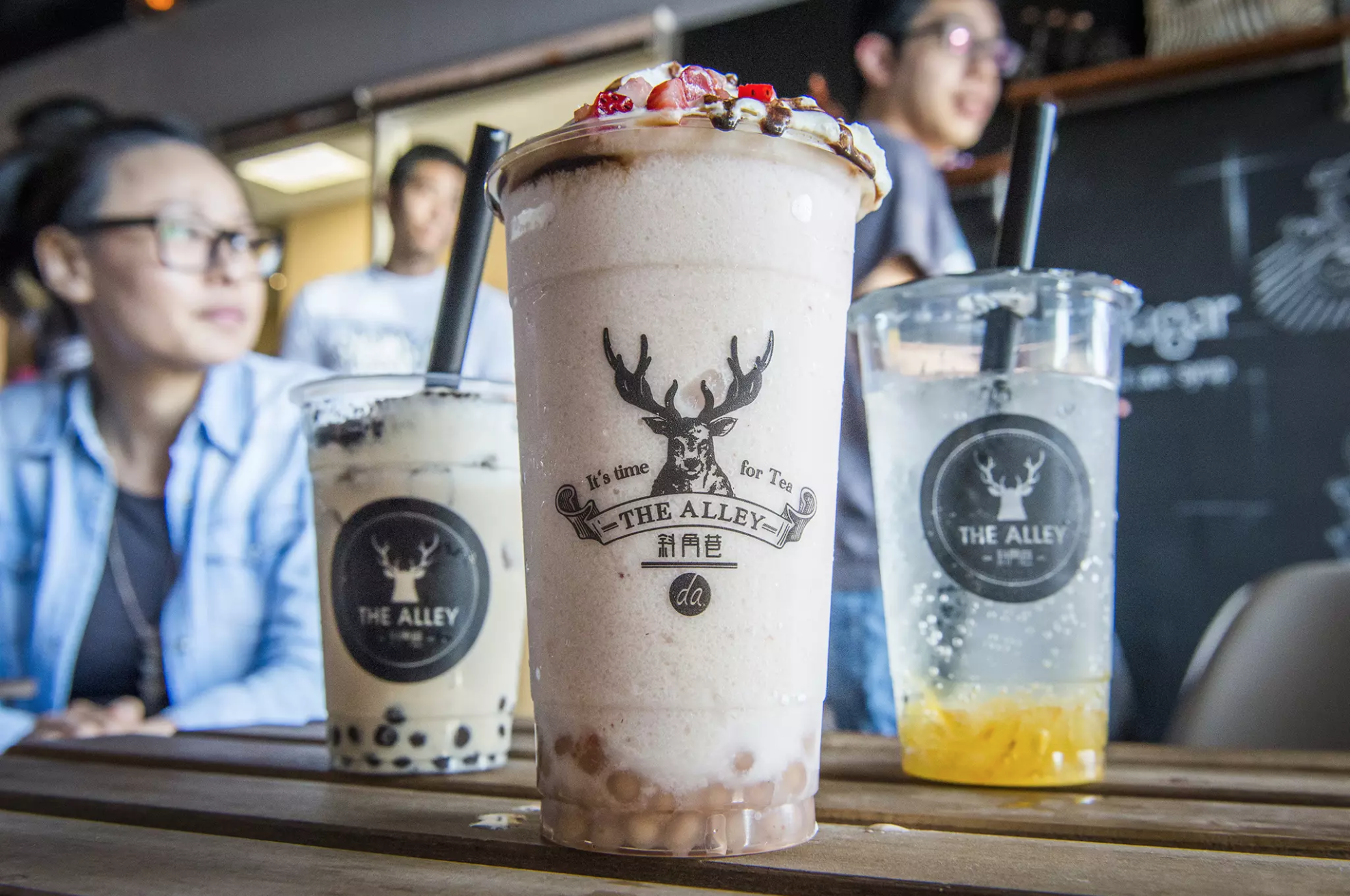 One of the most popular bubble tea spots in Hong Kong is The Alley, a shop run by an international drink company that also has locations in 12 cities around the world, including Toronto, Paris, Shanghai, Beijing, and Melbourne. The Alley boils their very own cane syrup every day, creates their own tapioca from scratch, and uses only the most high-quality tea leaves for their brews. Right now they have one location in Tsim Sha Tsui, with another Mong Kok location coming soon. Be sure to try their signature taro red bean green milk tea with "Deerioca" (The Alley's homemade tapioca) if you get the chance!
Open 12pm to 10pm, Monday to Sunday
Shop F, G/F, Alpha House, No. 27-33 Nathan Road, Tsim Sha Tsui, Kowloon, Hong Kong, +852 2157 9267
TenRen's Tea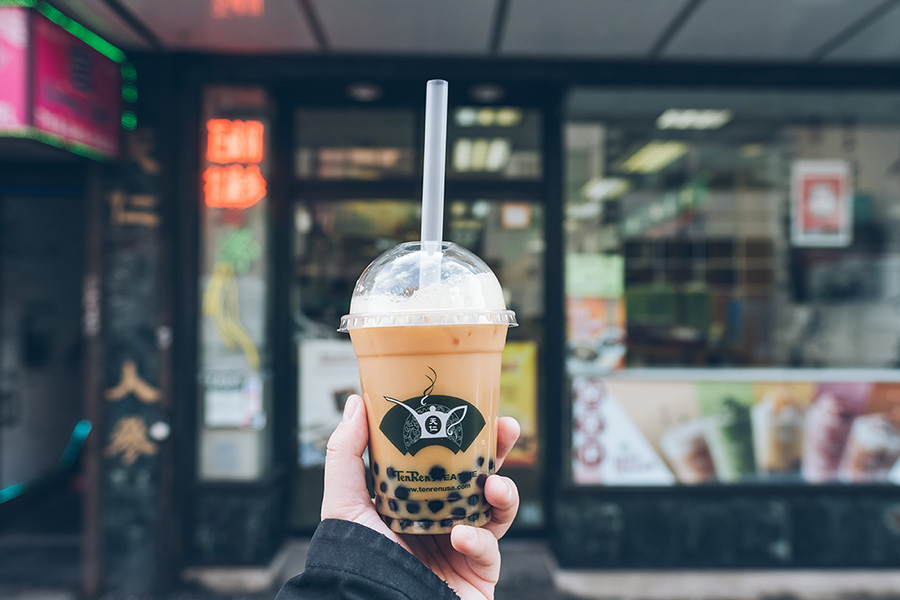 With a handful of locations scattered throughout the island, TenRen's is one of the most well-known bubble tea destinations in Hong Kong complete with sweet tapioca pearls and an extensive menu. Just punch in "TenRen's Tea" to Google Maps, and chances are there'll be one conveniently located in your vicinity. If you're searching for a cup of tasty, high-quality tea bubble tea, look no further than TenRen's Tea. They also serve green tea and "iron buddha oolong" soft-serve ice cream, if you're interested in accompanying your beverage with a fun desert! With sweet tapioca pearls and an extensive menu, the slightly premium price of each cup is well worth it.
Open 12-9:30pm, Monday-Sunday
T Galleria Beauty By DFS, Causeway Bay, Hennessy Rd, Hong Kong +852 3419 6780

Flamingo Bloom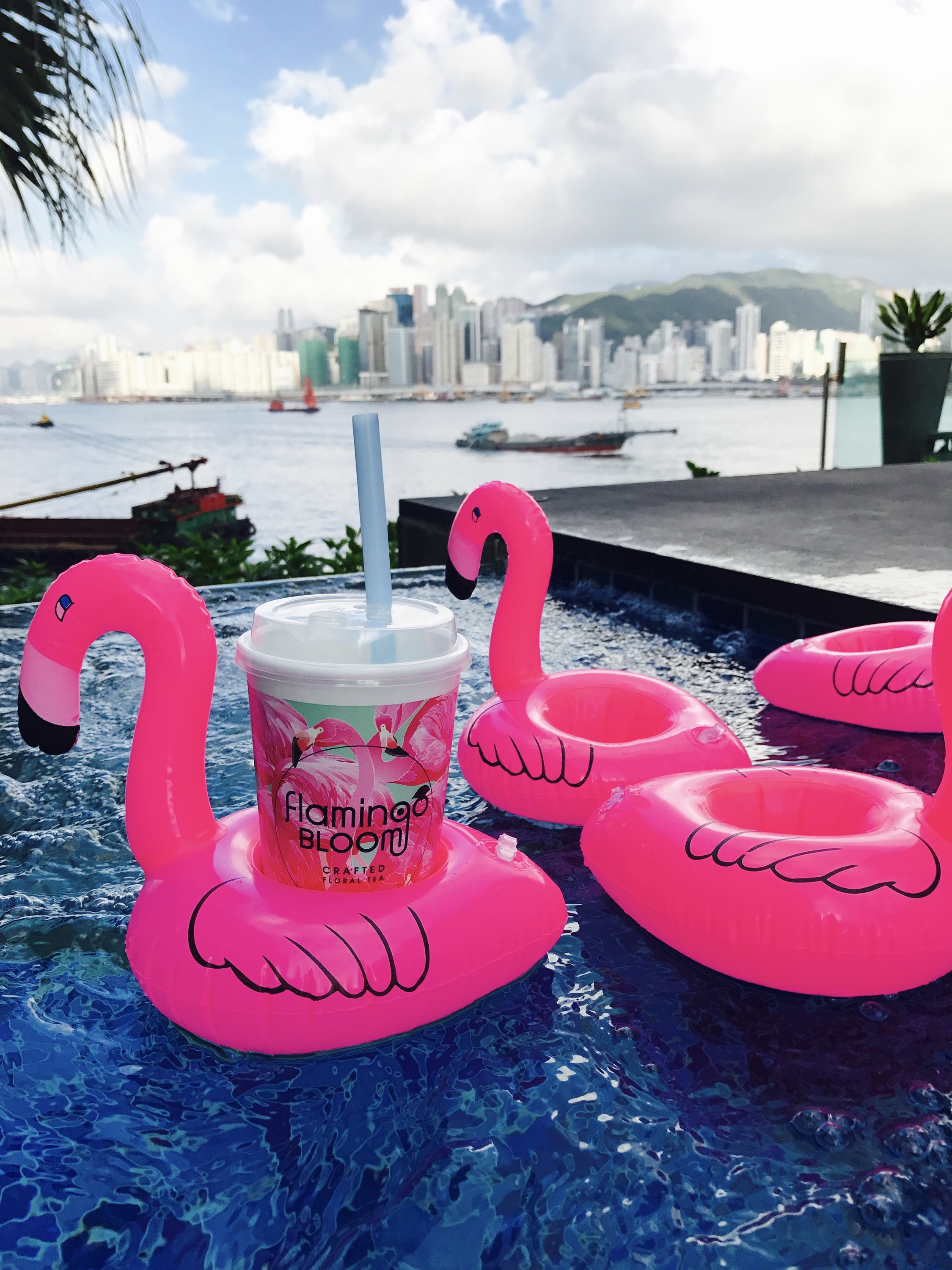 Featuring an open bar designed so you can watch the entire tea-making process, Flamingo Bloom is fun and highly-Instagrammable. By carefully sourcing their tea leaves from only high-altitude regions in Taiwan and China, Flamingo Bloom renounces the use of pesticides and other synthetic ingredients in their drinks. The result is a menu of drinks that not only taste great but are also great for you, with all-natural ingredients and antioxidants in every beverage. Make sure to pick up one of their signature drinks while you're there, like their Highland Oolong bubble tea complete with a creamy salted milk cap. Plus, who doesn't like their drinks outfitted in pink with mini flamingo pool floats?
G/F, Shop B, World Trust Tower, 50 Stanley Street, Central, Hong Kong, +852 5177 8255
KOI Thé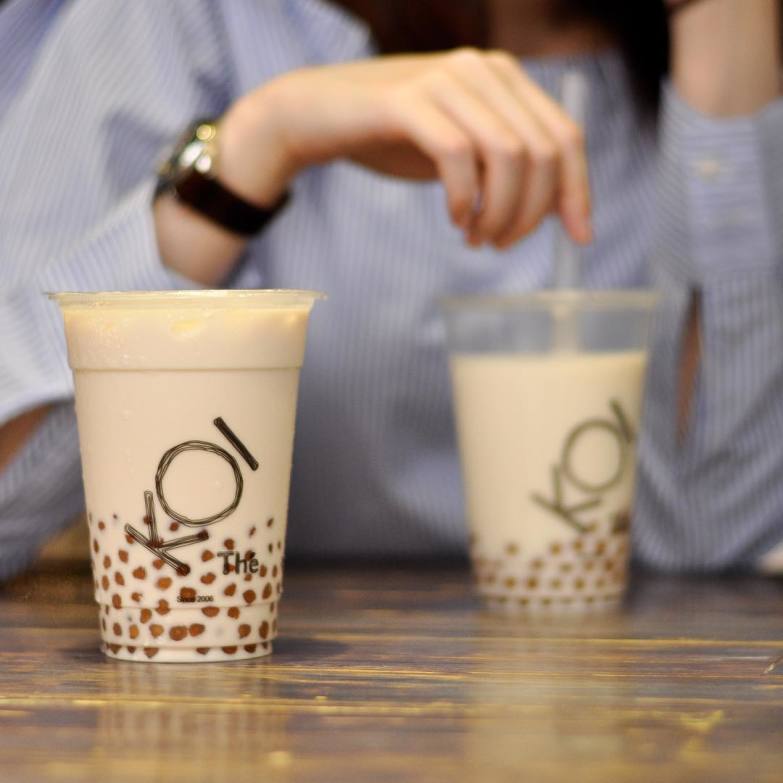 Famous for their "golden" tapioca pearls, KOI Thé has made a name for themselves on an international level. KOI Thé currently has locations in 12 different countries located throughout Southeast Asia, and two shops in Hong Kong; both located in Mong Kok. They offer a range of novelty flavors if you're interested in temporarily departing from your go-to order, as well as a range of sweetnesses. For those who prefer more saccharine bubble tea, to those who don't like any sweetness at all, KOI Thé provides. If you're feeling adventurous, why not mix up your classic milk-tea order by incorporating taro pearls—a new ingredient of theirs—instead of tapioca?
Open 1-11pm, Monday-Sunday

Hung Tat Building, 55 Dundas St, Mong Kok, Hong Kong, +852 2385 8518
Dakasi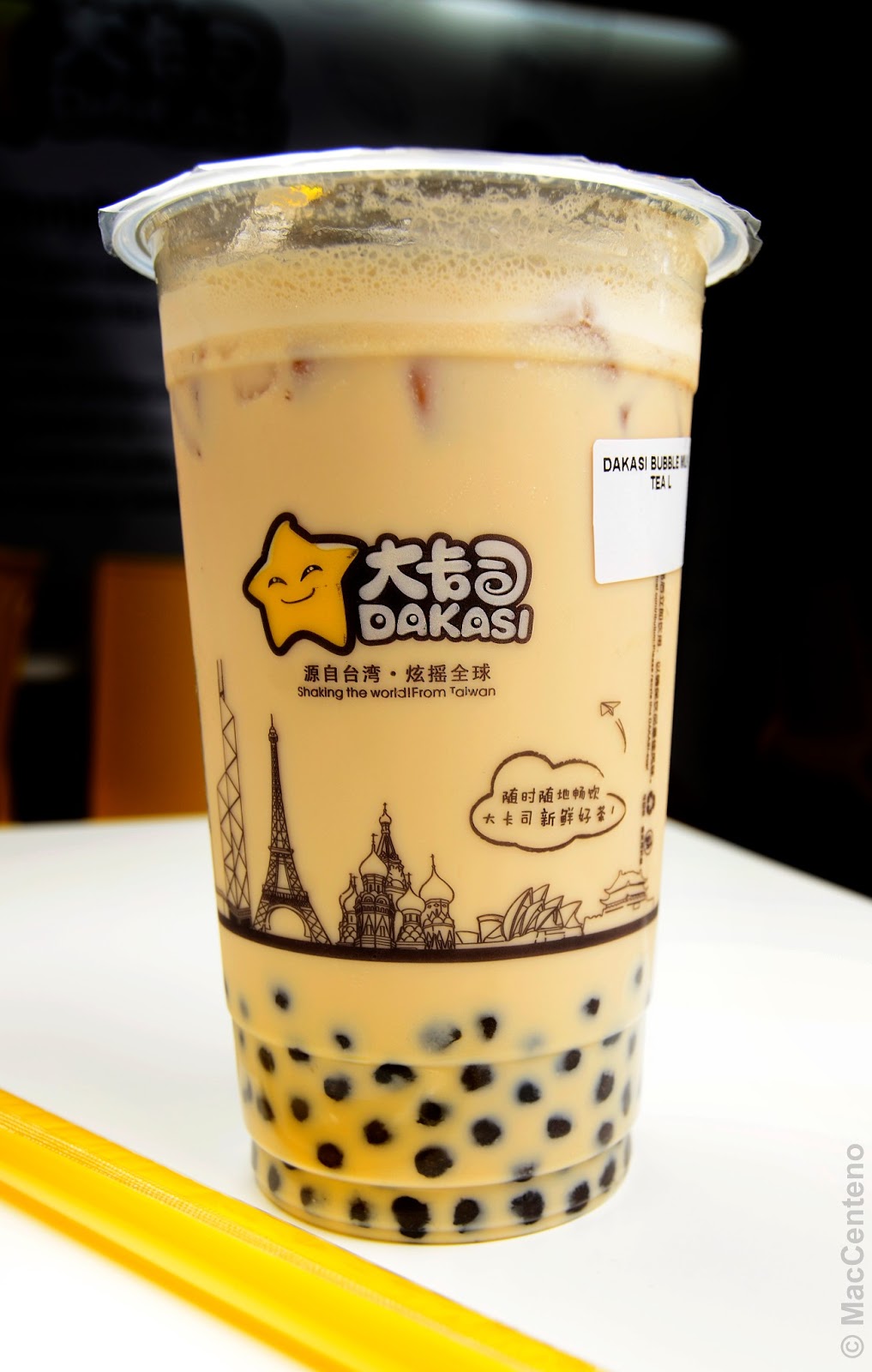 With so many different bubble tea spots to choose from, it often becomes difficult for individual business to set themselves apart, and distinguish themselves from other bubble-tea providers. In an effort to remain truly unique, Dakasi offers one of the most expansive and experimental menus in Hong Kong. With drink flavors like "Oreo Chocolate" and "Yakult Mango", Dakasi truly is a spot unlike any other. They also give you the option to add a savory cheese cap for boba-drinkers looking to add a rich, creamy taste to their beverage.
G/F, 7A Kik Yeung Road, Yuen Long, Hong Kong, +852 2753 0889