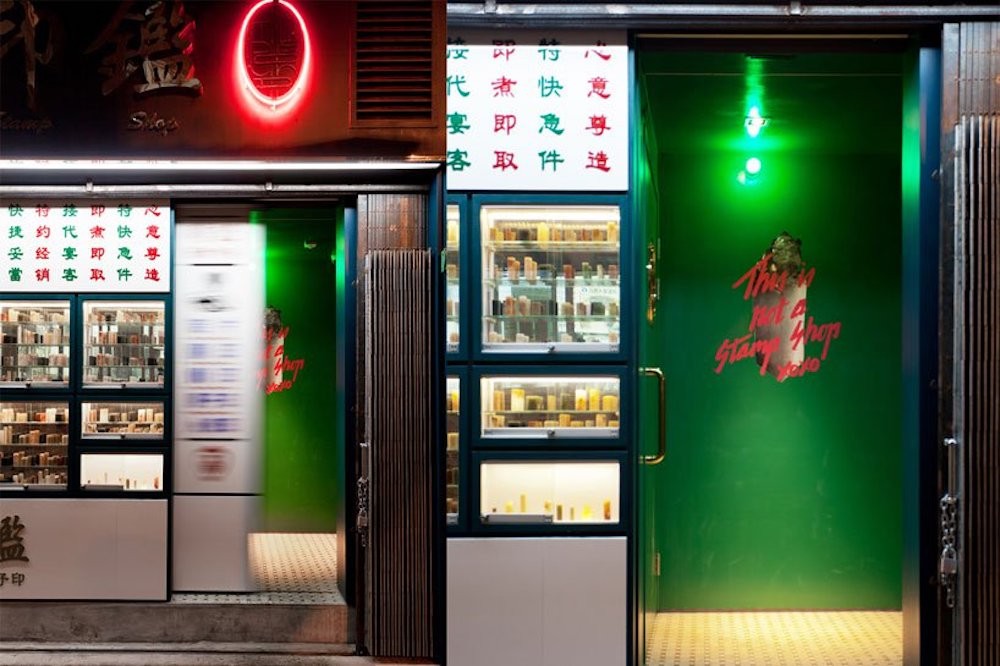 From well-established to newcomers, Hong Kong has some of the most unique and exciting speakeasies. A little secret makes everything a little more fun, that's why it is so thrilling when you stumble upon one of these hidden bars. We have compiled a list of new and old speakeasies and hidden spots in Hong Kong to add a little excitement and mystery to your night out on the town.
I Know John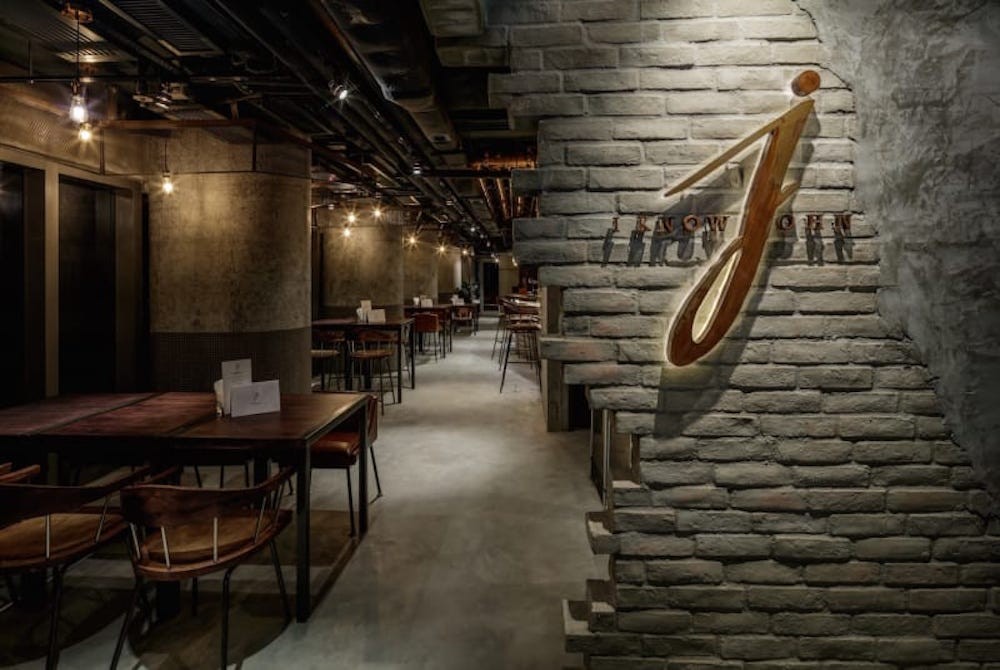 This industrial-style speakeasy is the perfect place to go enjoy a classy glass of whiskey or one of their speciality mixologist-created cocktails. I Know John offers a selection of unconventional foods as well as drinks, including artisanal cheeses, charcuterie, and even gourmet hotdogs. The bars name is inspired by the speakeasy tradition of using a password to get into the hidden bars during the Prohibition Era. They are moving locations, so check them out before January 26th!
9/F The Loop, 33 Wellington Street, Central, Hong Kong, +852 2801 6555, iknowjohn.hk

Le Boudoir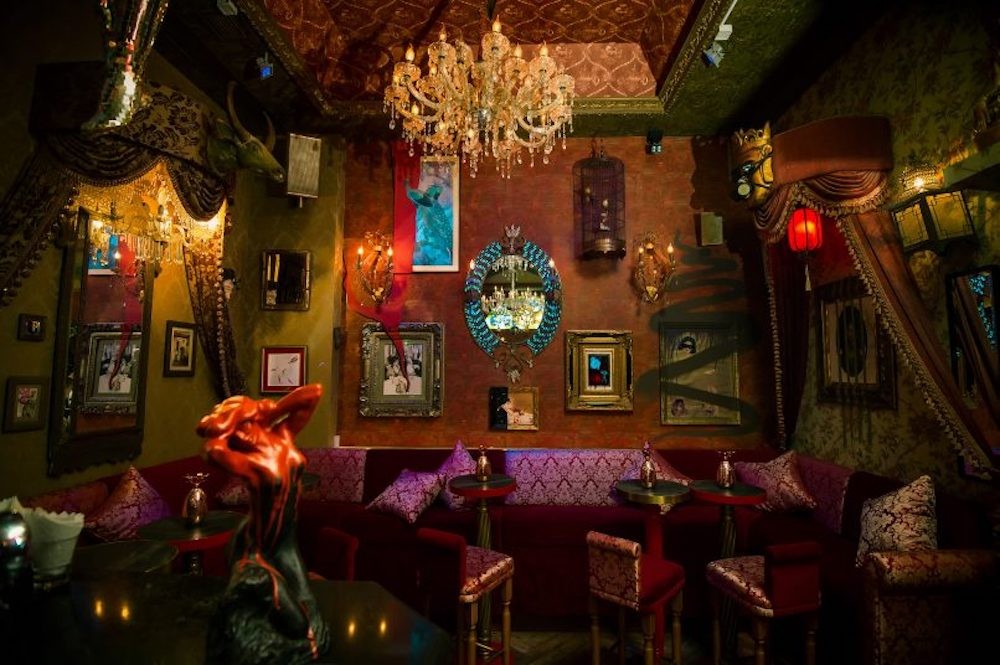 Le Boudoir is described by TimeOut as "fixed up like the lavish private bedchambers of the bourgeois ladies in the 18th century Europe." Think crystal chandeliers, big brass mirrors, vintage trinkets all over the walls, stain glass windows, Renaissance-era paintings, statues, a stag's head on the wall, and velvet, lots of velvet. There is also a bit of a punk vibe throughout the bar through the random splashes of neon paint on the walls. On top of all that, there are unique and embellished cocktails, made by their mixologist Max Traverse, to match the crazy decorations.
B/F, 65 Wyndham Street, Central, Hong Kong, +852 2530 3870, french-creations.com


Missy Ho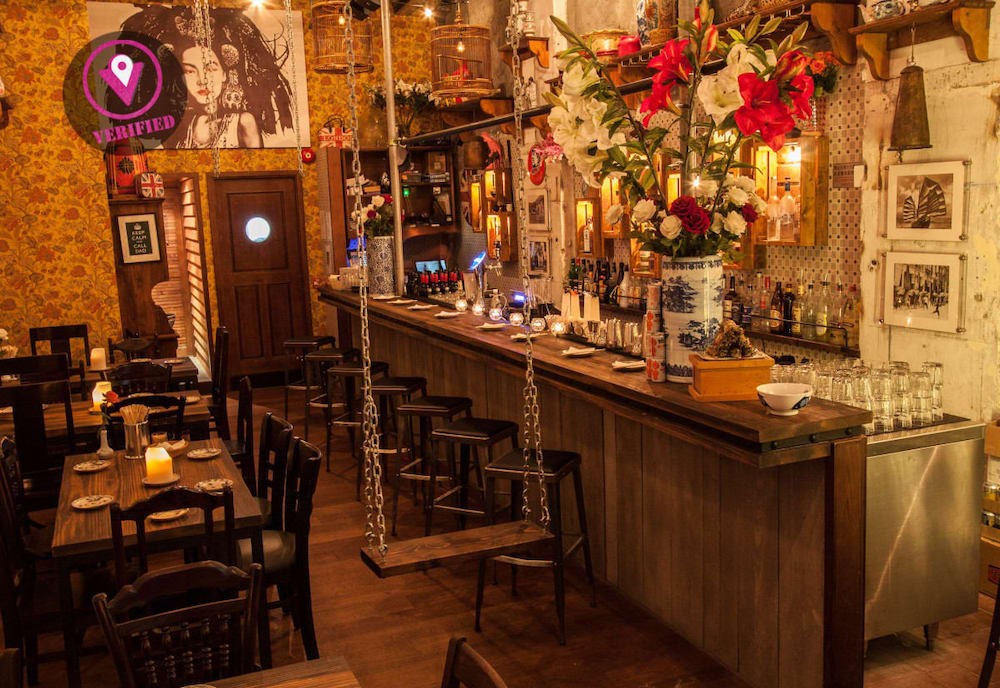 Hidden behind a black door on the small road of Forbes Street, Missy Ho is the little secret that you will be glad to have discovered. The little restaurant/ bar is decorated in floral wallpaper and graffiti. It has swings, birdcages, an old wooden rustic bar, and beautiful big flowers are strewn throughout.
48 Forbes St, Kennedy Town, Hong Kong, +852 2817 3808

Black Bar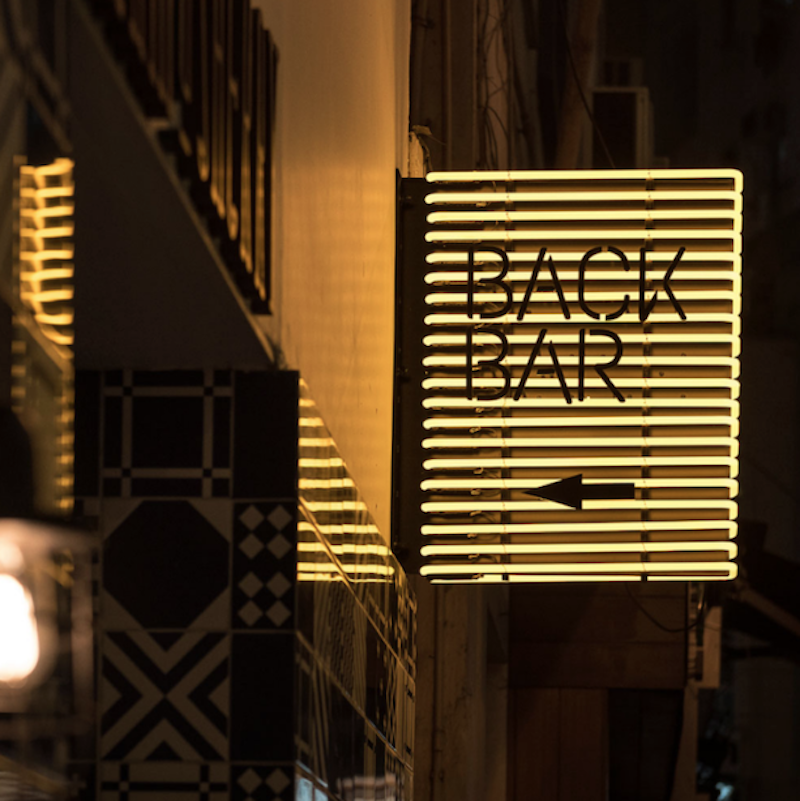 Black Bar is moody, dimly lit speakeasy hidden down an alleyway next to the restaurant Ham & Sherry on Ship Street in Wan Chai. Along with small bites, Black Bar also offers cocktails which are inspired by bootleg DVDs and old classic films. Although it is moody it is still buzzing with people and has a spirited atmosphere.
1-7 Ship Street, Wan Chai, Hong Kong, +852 2555 0628, hamandsherry.hk


Highline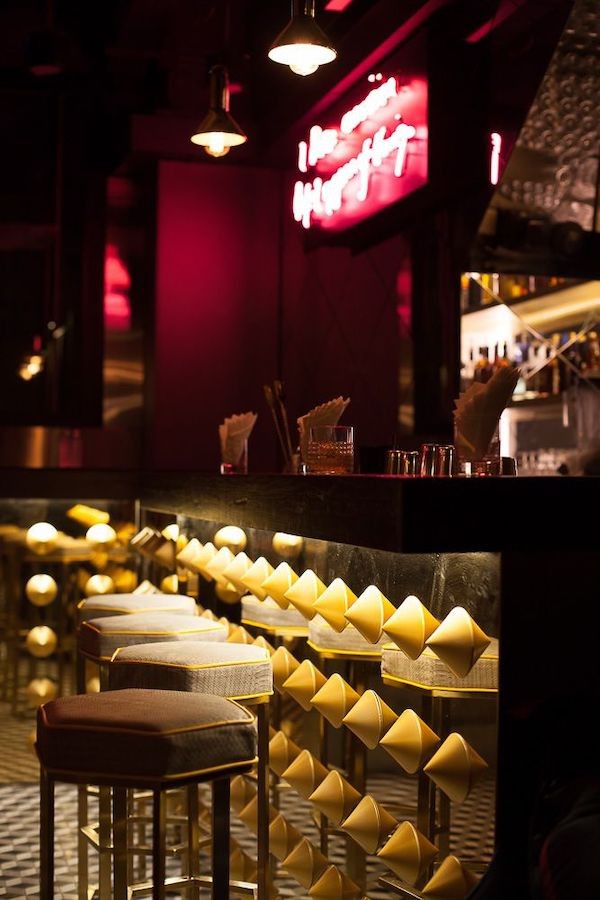 Don't let the subway station entrance facade fool you, you are not in New York. Inside that subway station lies a New York styled restaurant called Street Meat, and within that restaurant lies the secret bar called Highline. The small quaint bar, that you can only access with the staff's fingerprint, has a very cosy and elegant feel. The bar has a choice of six speciality cocktails all named after places along the High Line in NYC.
50 Wyndham St, Central, Hong Kong

Mrs. Pound Hong Kong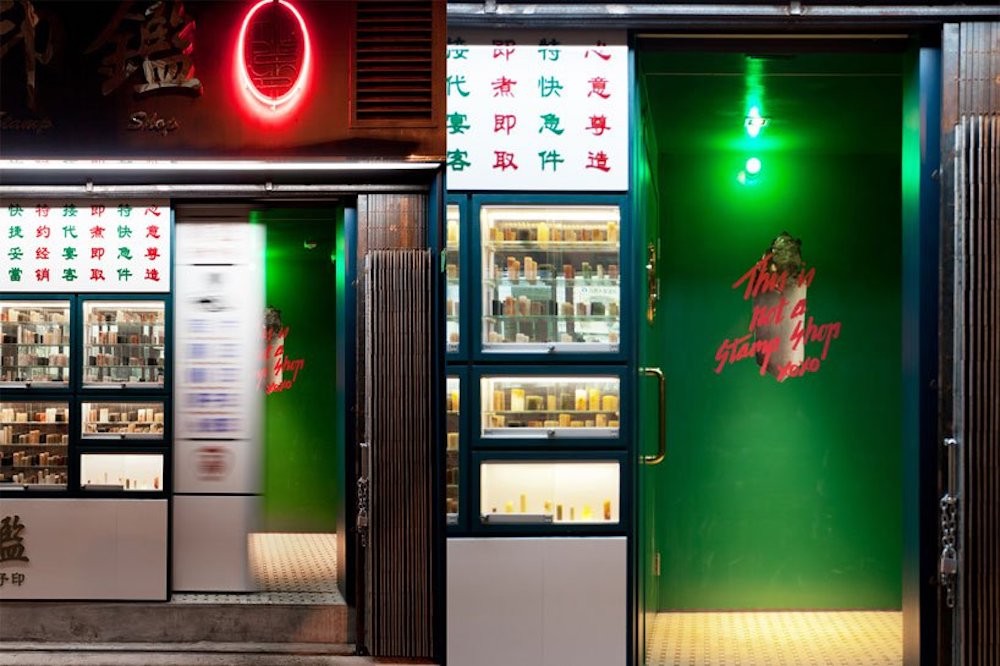 Mrs. Pound is a hidden restaurant/bar, disguised as a traditional Chinese stamp shop. By hitting a particular stamp from the outside the door will slide open and you can enter. The food is Asian street food with a twist, which is said to be reinterpreted through Mrs. Pound's eyes, the burlesque dancer who is behind the name of the restaurant. Mrs. Pound has the vibe of a diner, with the bright lights and leather bar stools and booths.
6 Pound Ln, Sheung Wan, Hong Kong, +852 3426 3949, mrspound.com


Lan Kwai Lau
Hidden in plain sight this bar is on one of the busiest streets in Hong Kong, Lan Kwai Fong. The bar can be located by a stag's head sticking out above the black unmarked door, just down the road from 7-eleven. Once you head down the stairs you will enter what looks like a "fireside library of a manor house," with a lot of wood and leather, and a big whisky and wine selection.
B/F, 2 Lan Kwai Fong, Central, Hong Kong
J.Boroski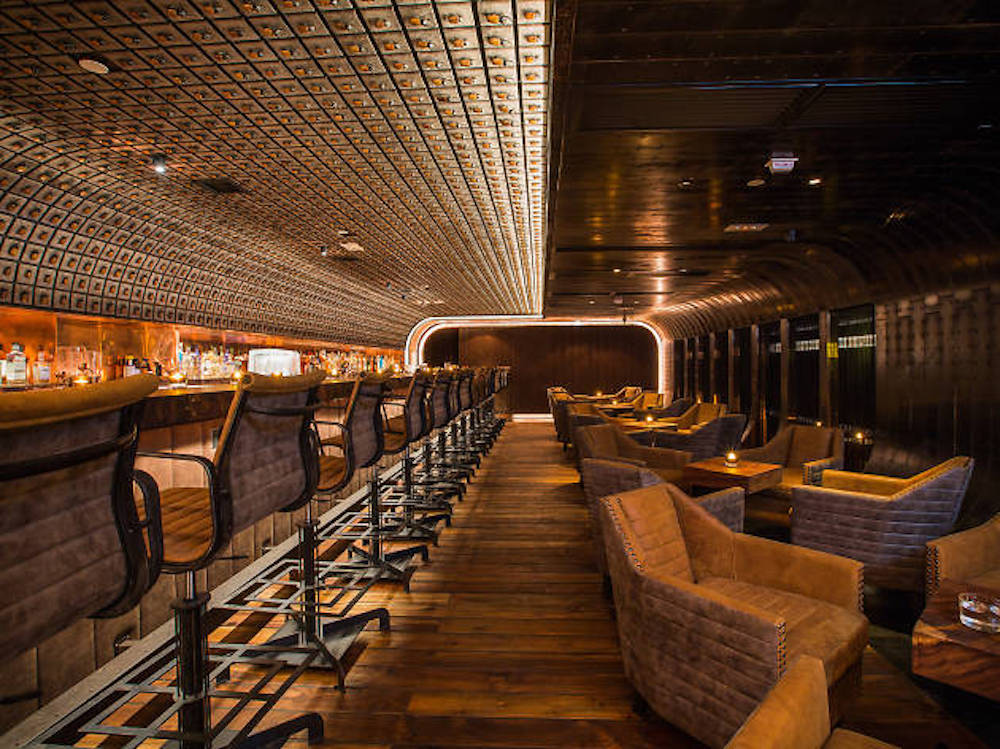 J. Boroski is an invite-only bar off Pottinger Street. Named after the New York bartender, Joeseph Boroski. Carrying the New York vibe, it is a very sophisticated comfortable place to have a drink (If you can an invite!).
1 Hollywood Road, entrance off Ezra's Lane, Central, Hong Kong, diningconcepts.com/JBoroski

Club Qing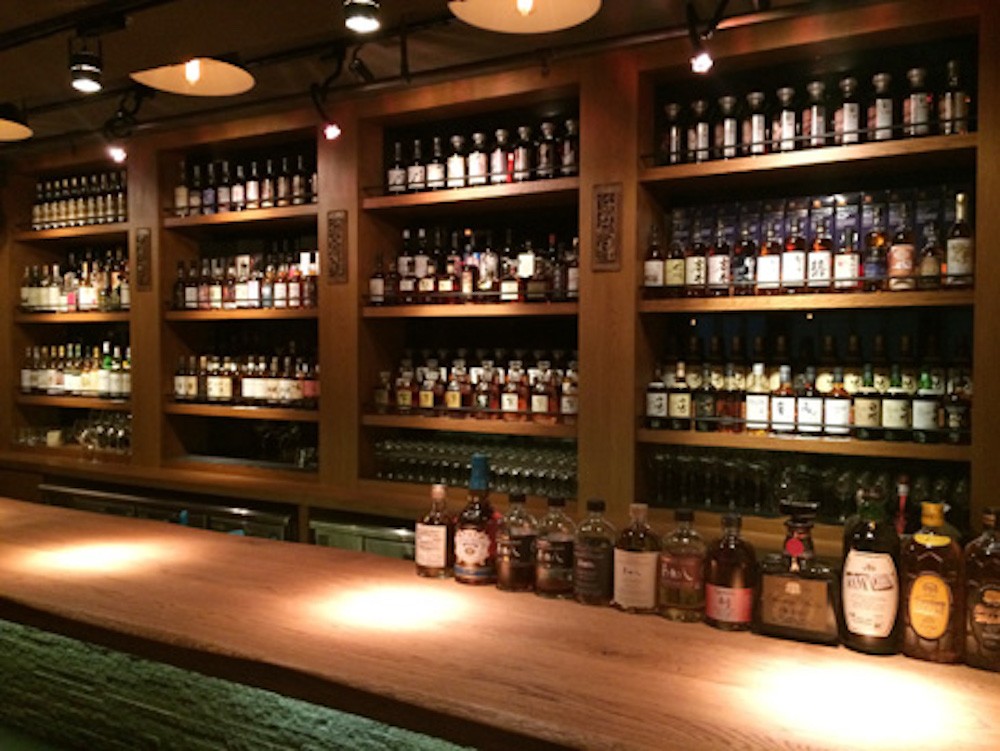 Located on the top floor of LKF's Cosmos building, this bar offers an escape from the crazy LKF nightlife. It is a dimly lit and elegant whiskey bar, offering over 150 whiskies. If you like whiskey this is the place to come.
10/F, Cosmos Building, 8-11 Lan Kwai Fong, Central, Hong Kong, +852 9379 7628, clubqing.com

Ginger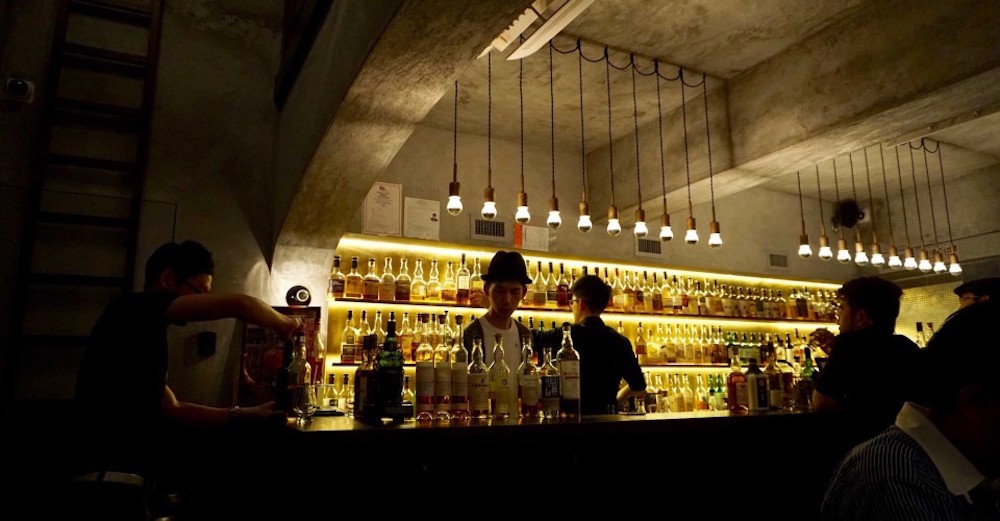 Hidden behind an unnoticeable cement door, you will find a very suave and classic whiskey bar inside. The bar has a cool and cosy vibe, moulded by the concrete walls, floor, and ceiling, complemented by a backlit bar, showing off the huge selection of whiskeys. The bar is also full of trendy wooden tables and leather chairs.
12 On Wo Lane, Central, Hong Kong, +852 2868 0486, facebook.com/barginger.hk

Le Comptoir de Bibo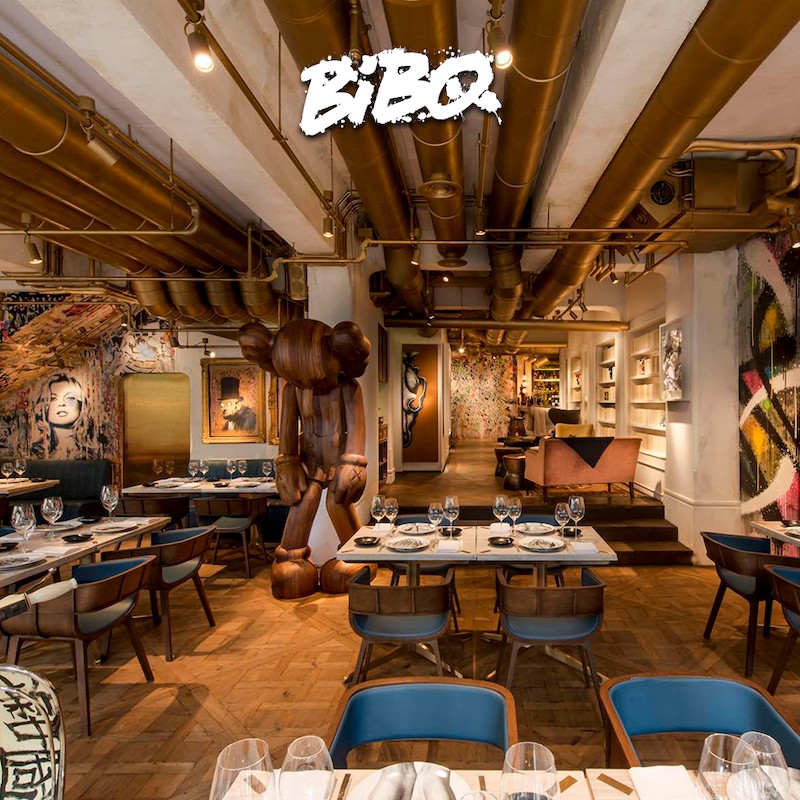 This restaurant/bar is known for it's original, constantly changing artwork. By clicking the right door button to let you in, you will enter the trendy, french inspired spot full of funky furniture, art, graffiti, and statues. This place is full of original cocktail concoctions and great french style food!
163 Hollywood Rd, Sheung Wan, Hong Kong, +852 2956 3188, www.bibo.hk

Whisky and Words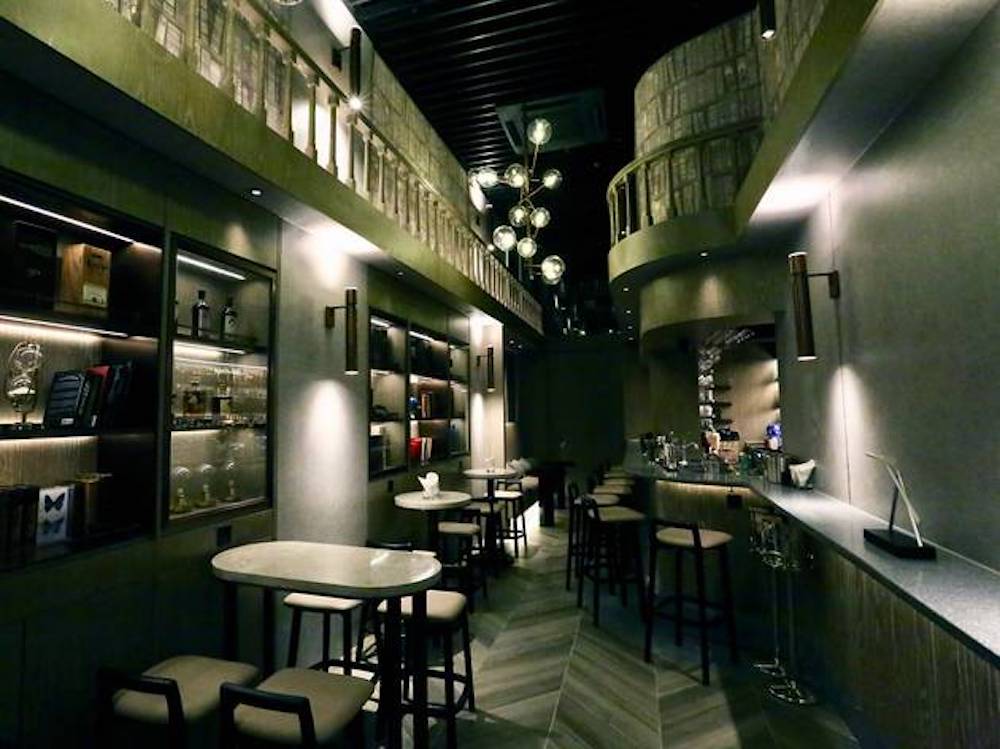 Whiskey & Words is a new little narrow whiskey den, intriguing those passing by with their big brass sliding door, that releases the lively upbeat music every time it opens. The bar is trendy and has a great buzzing, but laidback, atmosphere. With a huge selection of whiskey, you can ask the knowledgeable bartenders for any help you need selecting your drink. This is a hidden gem in the city, with a great happy hour, great drinks, and great people. If you want to learn more about whiskey or another spirit you can also take one of their masterclasses.
7 Shin Hing Street, Sheung Wan, Hong Kong, +852 9889 8590, whisky-and-words.com


Los Sotano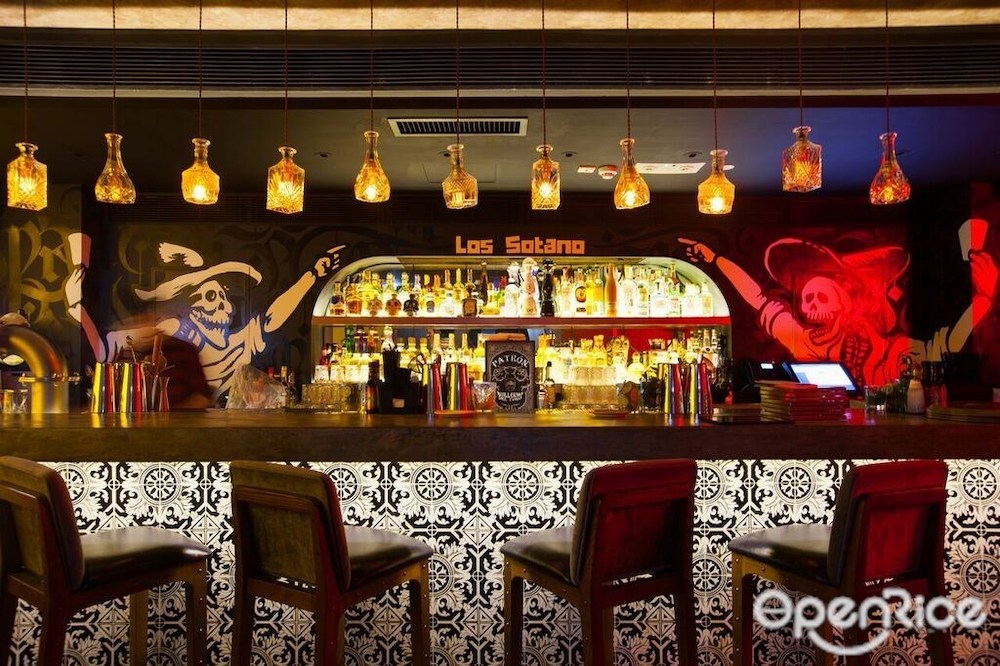 This hidden Mexican bar's entrance can be found at the giant Avion barrel with a skull on the street Wing Wah Lan in Lan Kwai Fong. The atmosphere is vibrant, playful, and they play a large range of fun, upbeat music. And of course, this Mexican spot has a large selection of tequila and mezcal, having over 70 varieties of tequila and 40 of mezcal. The bar also continues to serve food until 2 am, so you can snack all you want throughout the night!
Basement, 21 D'Aguilar Street, Lan Kwai Fong, Hong Kong, +852 2970 3887, lossotano.com

Hugger Mugger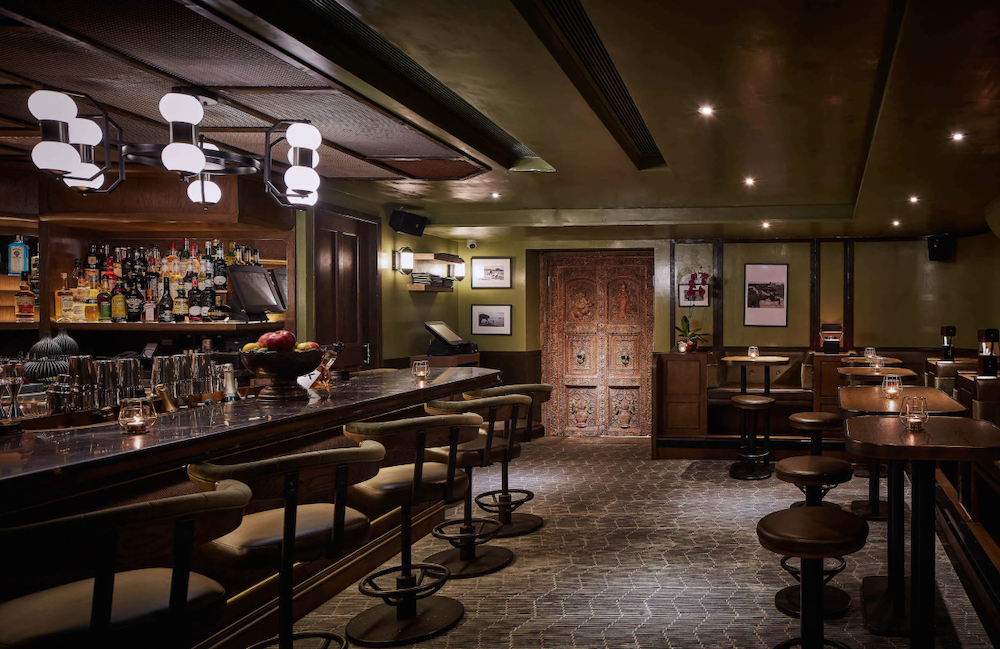 Hugger Mugger is a British bar in the heart of LFK, serving cocktails which are inspired by Britain's eclectic cultural legends, such as Shakespeare, David Attenborough, and Queen Elizabeth II. The bar is hidden behind an inconspicuous door and down a flight of stairs. It is also attached to the modern Indian restaurant Chaiwala.
Basement 43, 55 Wyndham St, Central, Hong Kong, +852 2362 8988, huggermugger.hk


The Wise King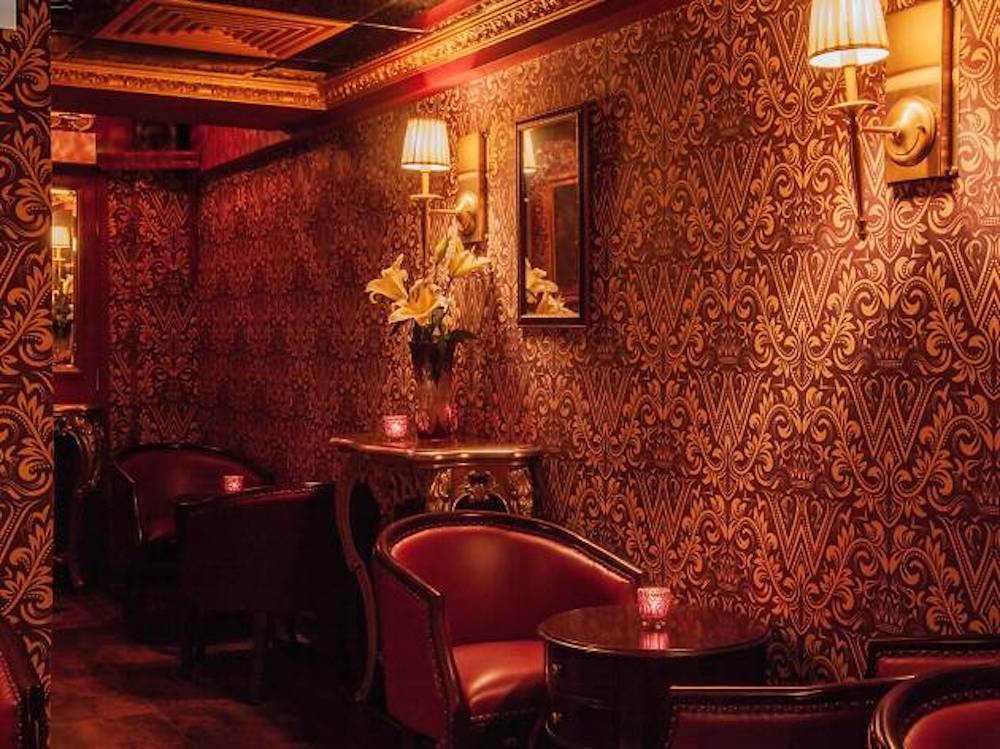 This cosy longe is hidden just off the central escalators and offers a selection of tapas as well as a variety of exciting cocktails. The bar has a very sultry and moody atmosphere, with everything dimly lit and covered in a deep red colour. The bar describes itself as a modern classic bar that takes its cues from the decadent era of the 13th century and celebrates the golden age and rise of tapas food and drinking culture.
25 Staunton Street, (Entrance on Tseng Wing Lane next to Pure Fitness), Central, Hong Kong, thewiseking.com


Room 309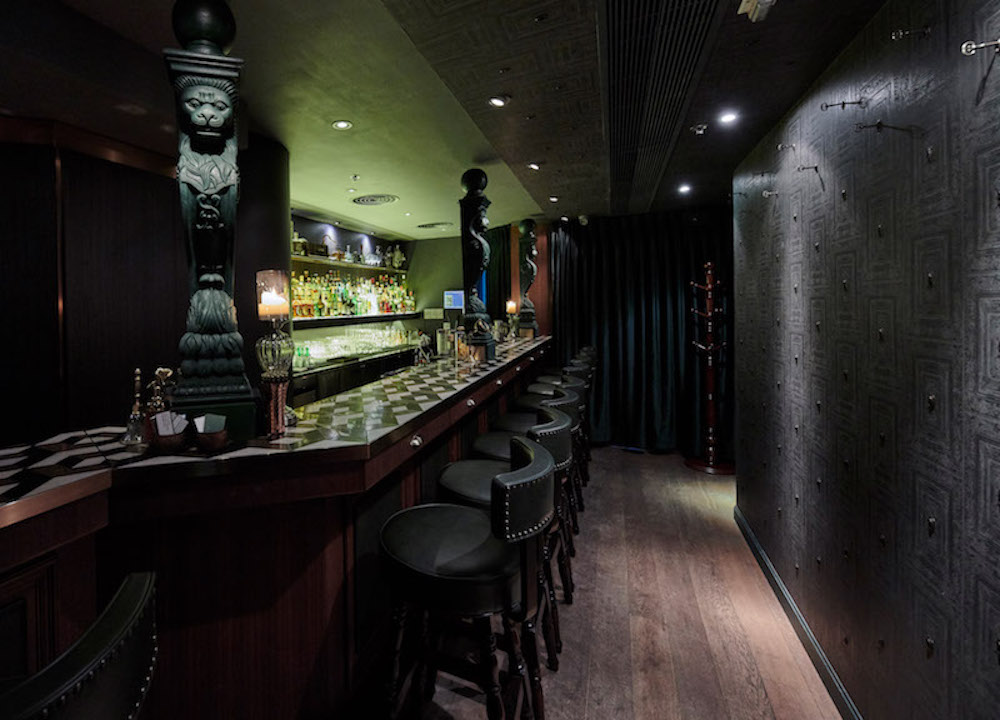 Room 309 is located in The Pottinger Hotel and is described as a "surreptitious" bar rather than a speakeasy. To get into the bar, guests have to request a key card at the reception on the 3rd floor. The bar is windowless and dimly lit. You feel like you are being let in on a big secret when you enter this bar, since, on top of the complicated way of entering, the menu is invisible and can only be seen when you remove the backing of the menu. This bar takes on the 'multi-sensory' approach, which makes for a really fun experience.
3/F The Pottinger Hong Kong, 74 Queen's Road Central, Central, Hong Kong, room309.hk

The Wilshire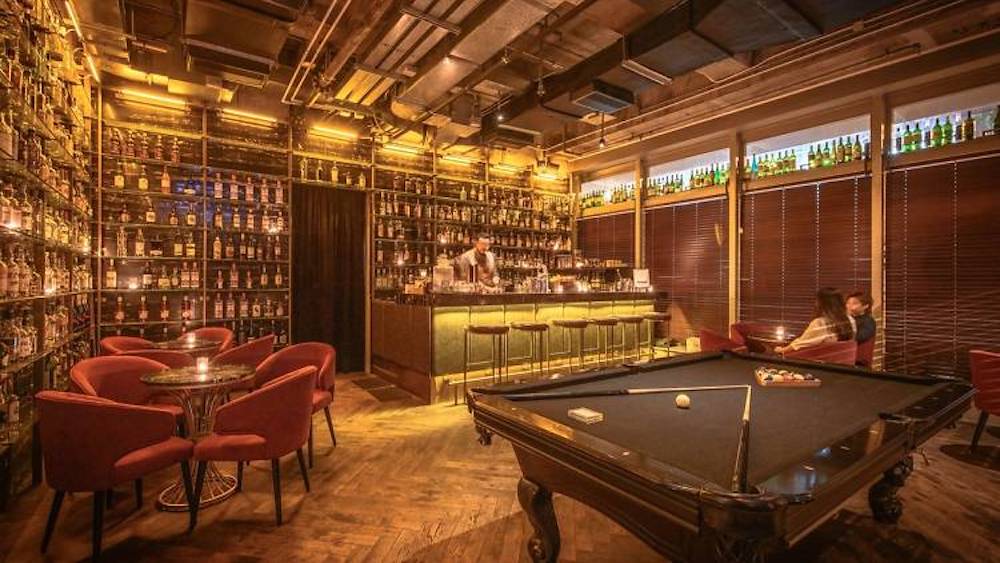 The Wilshire is hidden in the back of a Mexican restaurant, 11 Westside, where you have to switch a flip to request entry into the bar. This classic bar has a very simple menu, offering both originals and modern classics. The bar has a very classic feel, with a few tables and a pool table.
1/f, 11 Davis St, Kennedy Town, Hong Kong, 11westside.com


Foxglove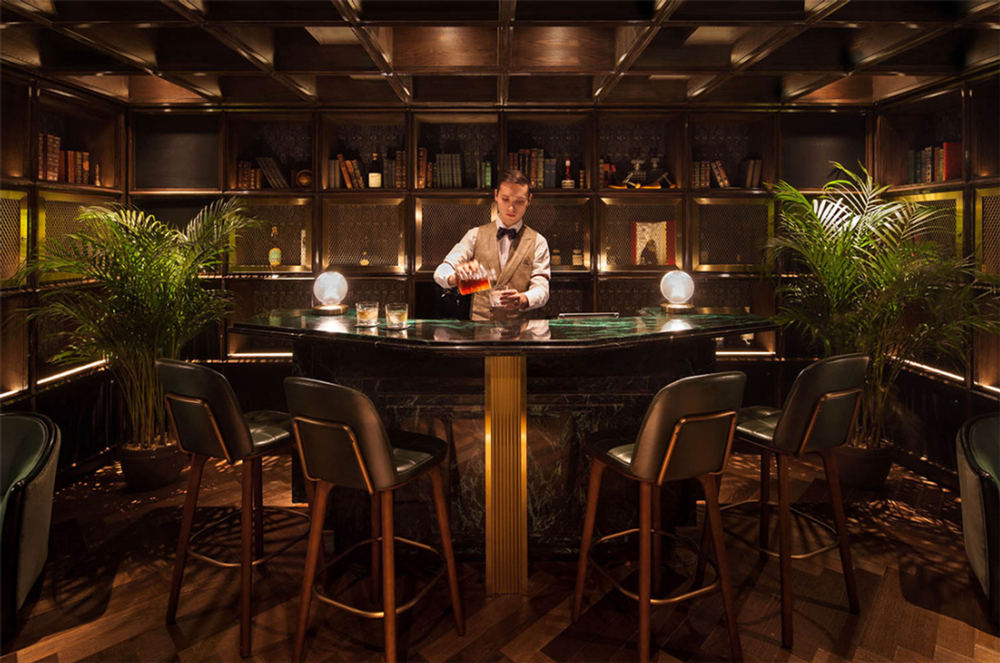 Using the disguise of a fancy umbrella boutique on Duddell Street, behind glass display cabinets unveils a secret doorway into one of Hong Kong's swankiest jazz bars, Foxglove. Once inside, you'll be transported back to the 1950s with live jazz music, a fabulous range of European and Japanese cocktails and fine dining. Inspired by a fictitious English explorer, Mr. Frank Minza, this speakeasy is where you go to impress.
Foxglove, G/F, 18 Ice House Street, 6 Duddell St, Central, Hong Kong, +852 2116 8949, foxglovehk.com
Frank's Library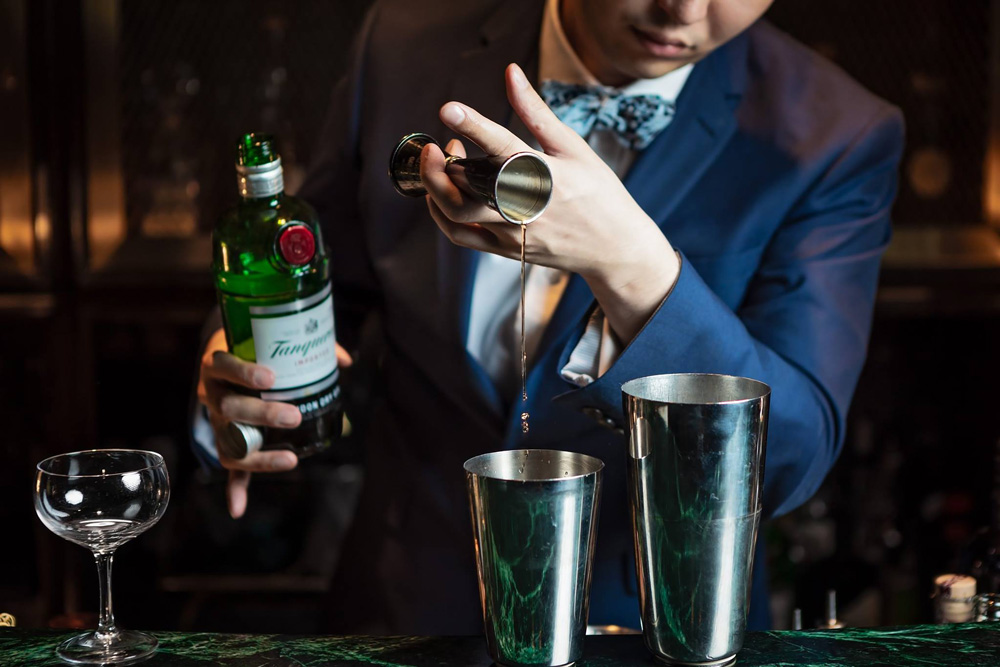 Nestled within Foxglove is a newly-opened secret alcove called Frank's Library. The pop-up jazz-venue serves premium cocktails and spirits put together by infamous mixologist Derek Tsui.
Frank's Library, Foxglove, 18 Ice House Street, Central, Hong Kong, facebook.com/frankslibrary
Stockton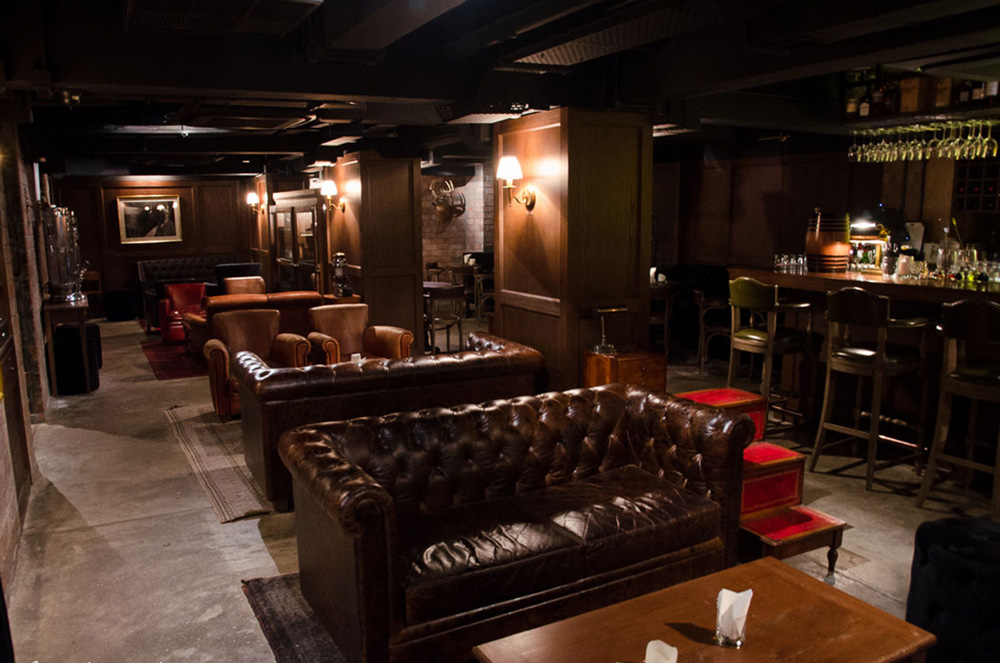 Tucked away down a narrow alleyway off Wyndham Street, Stockton is a dark and broody Whiskey bar filled with hard liquor and dreamy cocktails. This hidden bar takes us back to traditional gentlemen's clubs with rich vintage furniture and dim lighting that to help to set the dramatic mood. Aside from their impressive selection of cocktails, Stockton is also home to a hidden cigar room and serves up some of the best scotch eggs and sticky toffee pudding in town.
Stockton, 32 Wyndham Street, Central, Hong Kong, +852 2565 5268, stockton.com.hk
001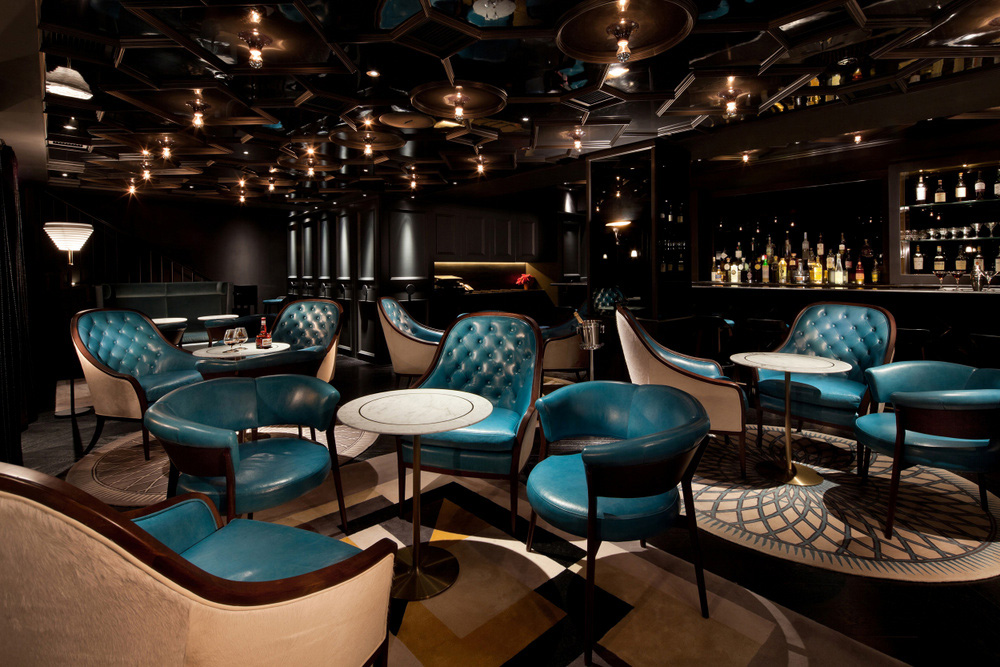 Known for making some of the best cocktails in town (and for their grilled cheese), 001 is definitely one of Hong Kong's OG hidden bars. Located behind a wet market stall, looking for a small button to get in.
001, 97 Wellington Street, Central, Hong Kong
Dr. Fern's Gin Parlour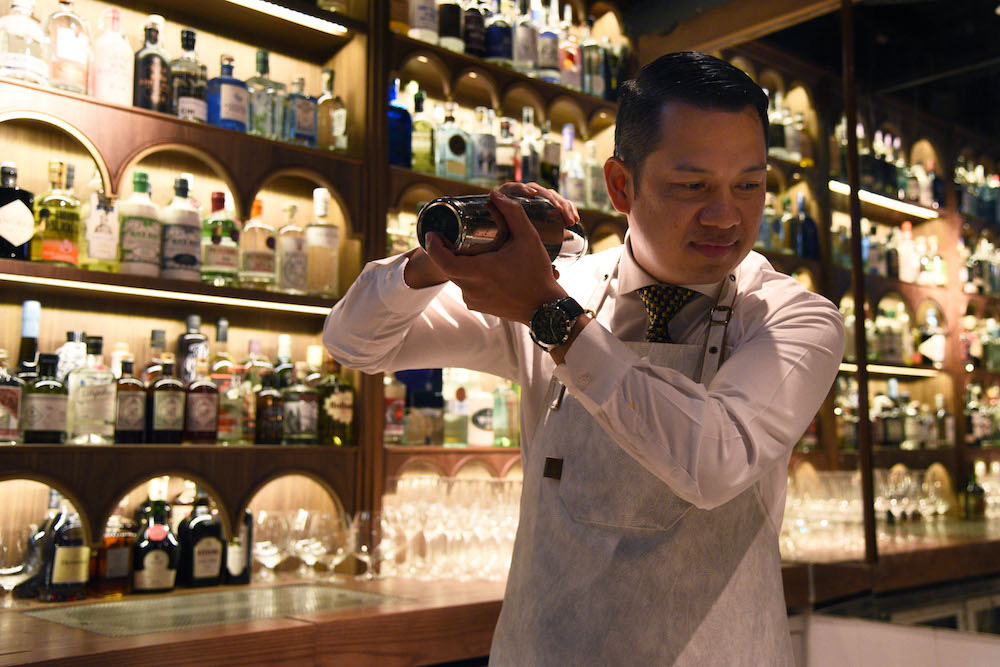 Is anyone feeling a little under the weather? Dr. Fern's Gin Parlour will sort you out. After dedicating most of his life to study botanicals, he has created a 20-page drinks menu filled with original concoctions of gin from all around the world, featuring fresh local herbs. This spot is an absolute must for gin lovers.
Dr. Fern's Gin Parlour, Shop B31A, First Basement Floor, Landmark Atrium, 15 Queen's Road Central, Hong Kong, +852 2111 9449, drfernshk.com
Djiboutti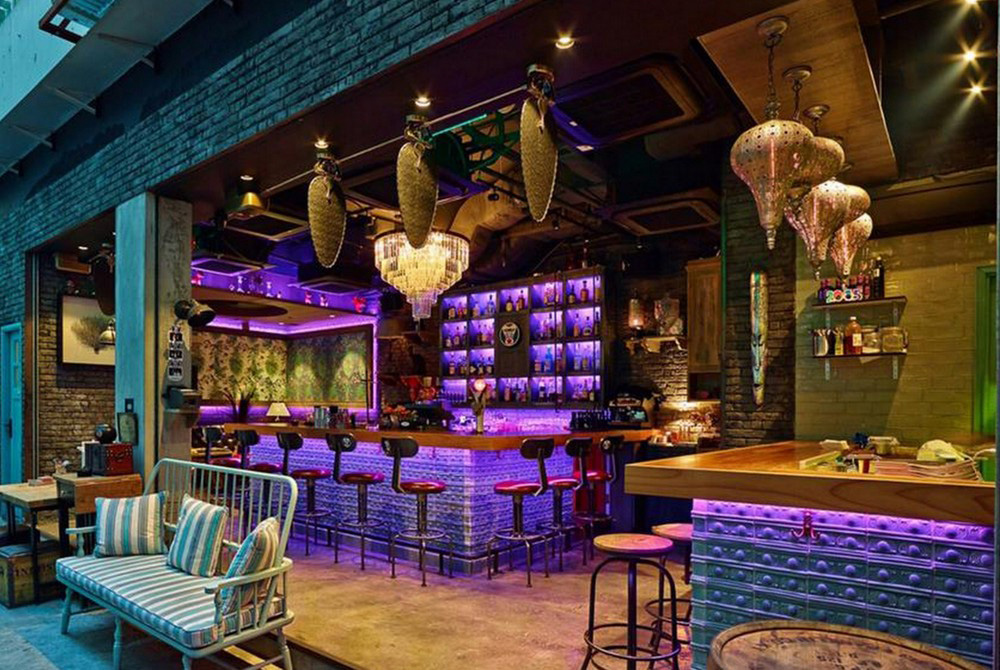 Need a new after-work place for happy hour? Relax and unwind at this cool, non-descript hangout. Aside from its funky design and interiors, Djiboutti also serves up delicious Middle Eastern fare such as homemade dips, Morrocan flatbread, halloumi and grilled skewers.
Dijboutii, G/F, 2 Landale Street, Wan Chai, Hong Kong , facebook.com/Djibouttisanctuary
Feather Boa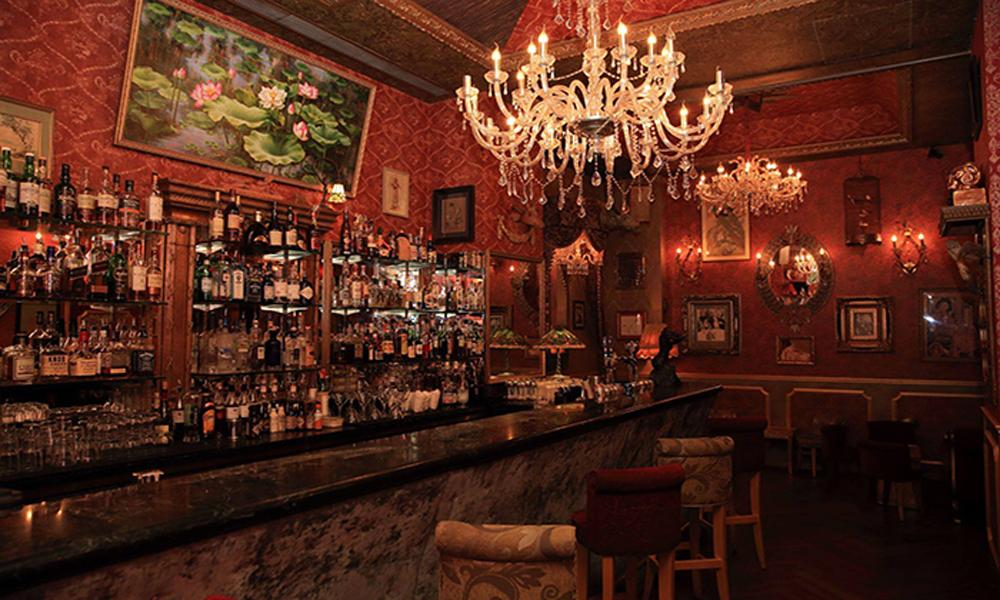 Hidden behind a thick velvet curtain, this French-inspired speakeasy is often packed to the brim. The Parisian-inspired bar is a member's club, but don't fret as you can go early or with friends who are members. It's widely known for their signature strawberry daiquiris.
Feather Boa, G/F, 38 Staunton Street, Soho, Central, Hong Kong, +852 2857 2586
Ping Pong 129 Gintoneria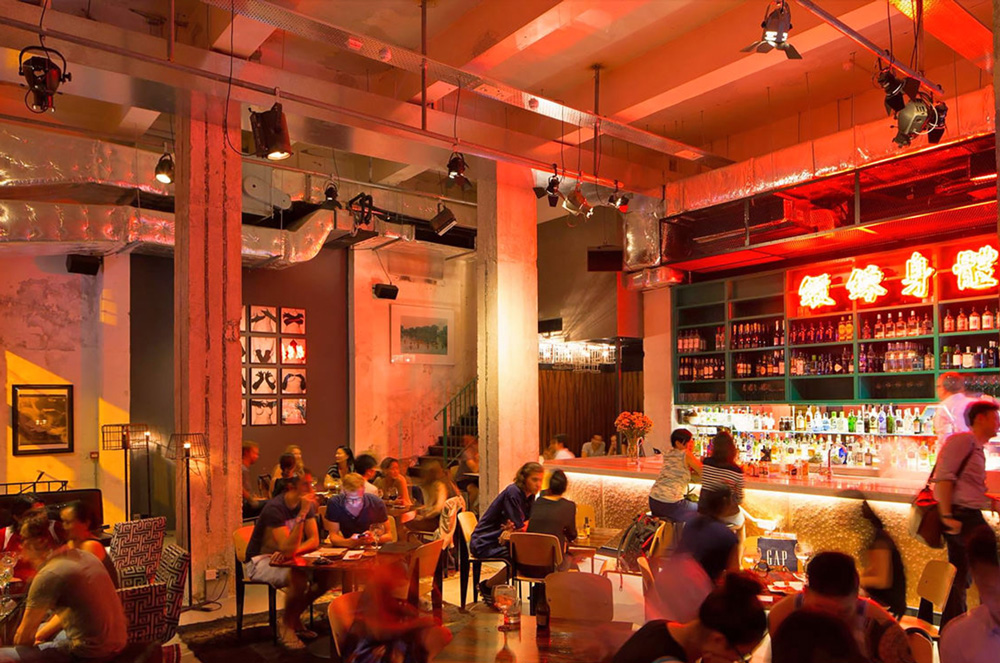 If you're ever wandering the streets of Sai Ying Pun, venture through the gloomy-looking red door to discover a gin-infused wonderland. This old ping pong supply store has been transformed into a Spanish G&T bar. The spacious basement is filled with giant chic leather couches, rug-draped floors and iconic Hong Kong lights.
Ping Pong 129 Gintoria, 129 Second St, Nam Cheong House, Sai Ying Pun, Hong Kong, pingpong129.com
Please Don't Tell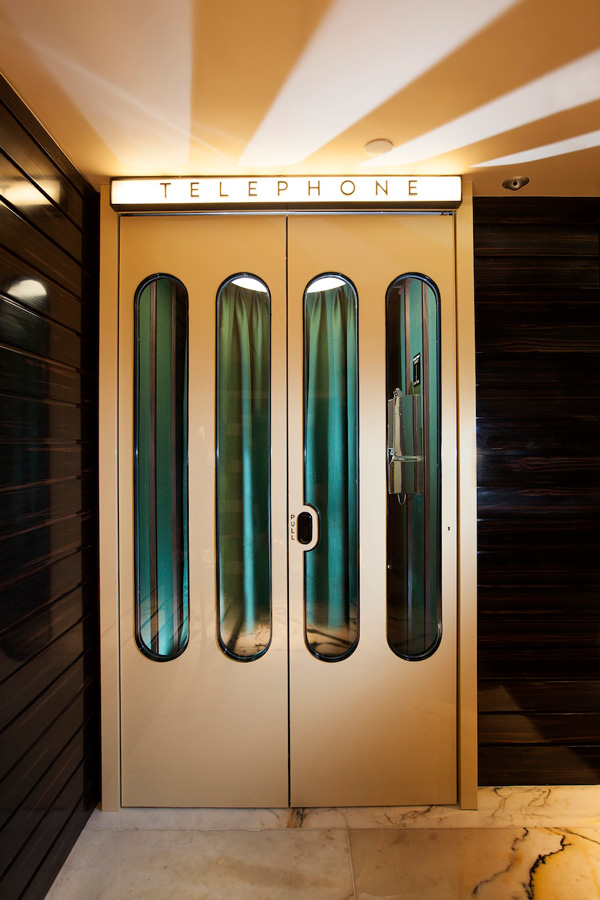 A sister venture of one of New York City's most iconic speakeasies, this bar lies above the MO Bar at the Landmark Mandarin Oriental in Central. Dial your way into the playful bar filled and enjoy an exclusive menu of 15 cocktails, including ones that were crafted exclusively for Hong Kong. How can this be a bar from NYC without its iconic snacks? Don't miss out on their gourmet hot dogs and tater tots.
PDT (Please Don't Tell), The Landmark, 15 Queen's Road Central, mandarinoriental.com
The Old Man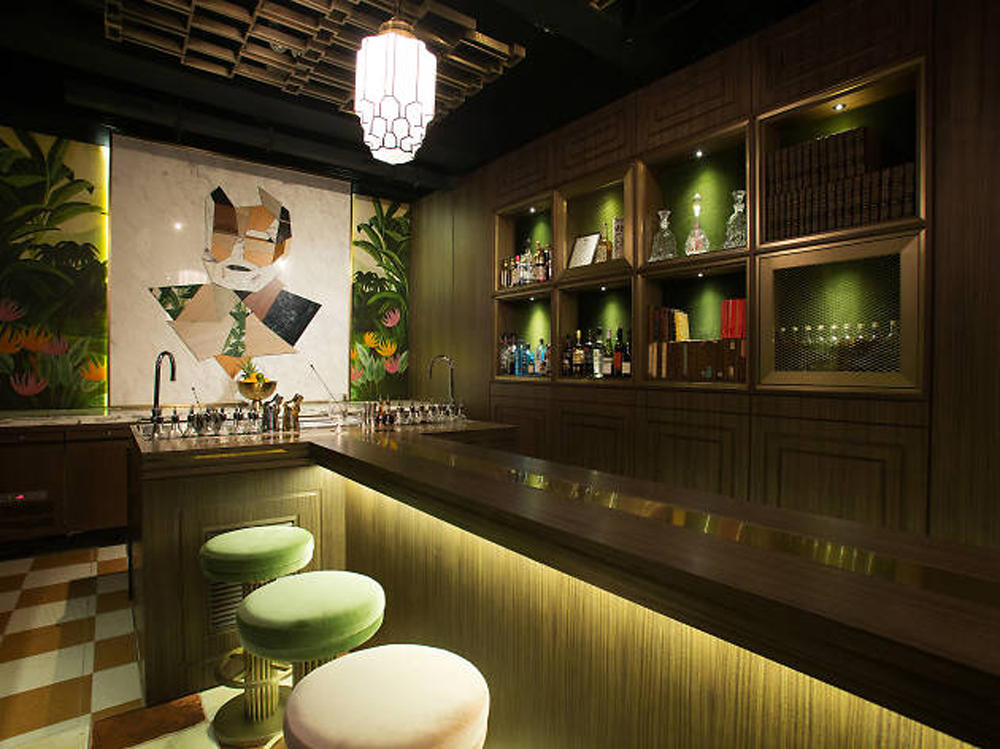 Hidden away down an alleyway off Aberdeen Street, this speakeasy is inspired by Ernest Hemingway's The Old Man and the Sea. Backed by one of Asia's top bartenders, Agung Parbowo libations on offer range from rosemary-infused Pisco to a gin and Cointreau-infused White Lady. The Old Man screams sophistication and this trendy spot is constantly packed with Hong Kong's most experienced drinkers.
The Old Man, Lower Ground Floor, 37 Aberdeen Street, Central, Hong Kong, +852 2703 1899 , theoldmanhk.com
Employees Only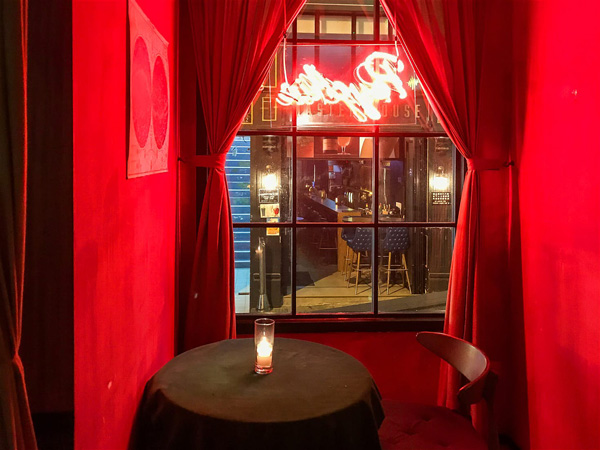 Another New York import is Employees Only. Look for a neon red "Psychic" sign in Lan Kwai Fong to find this swanky gem. This sophisticated bar has bartenders serving at the speed of lighting - they can make four cocktails in just under a minute! While they're famous for their cocktails, don't miss out on their food - we love the baked macaroni and cheese with truffle and lobster, hand-cut steak tartare and fresh oysters.
Employees Only, 19 Lan Kwai Fong, Central, Hong Kong, +852 2468 2755 , employeesonlyhk.com
Iron Fairies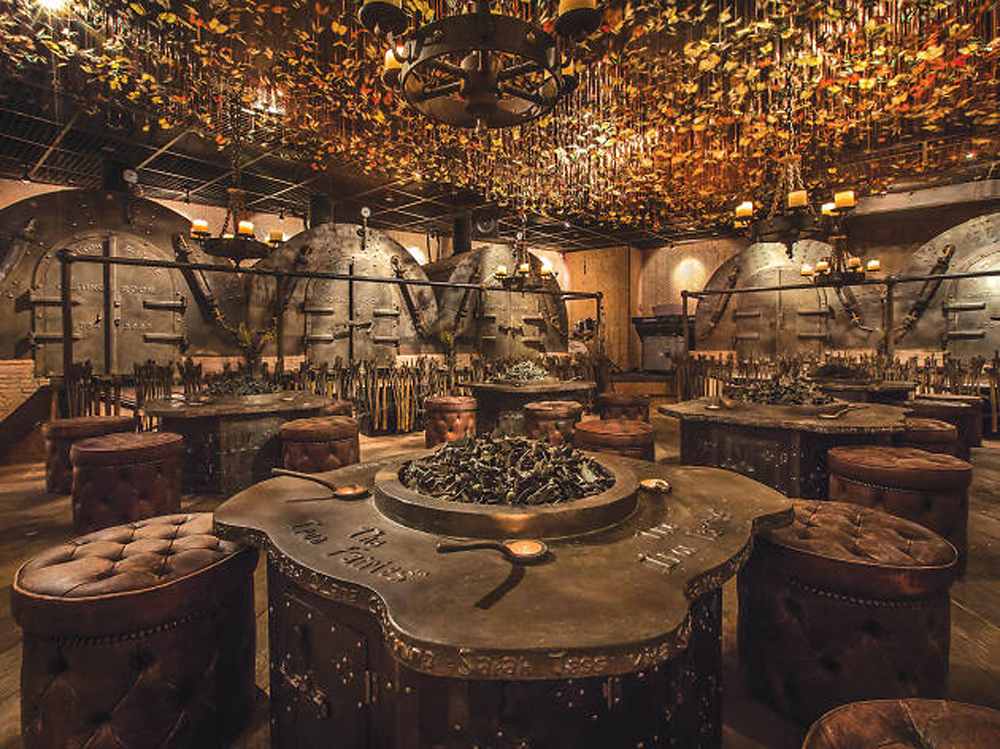 Decorated with 10,000 butterflies hanging from the ceiling, Iron Fairies is definitely a place you'll want to visit. Much like its Bangkok counterpart, the bar is fashioned like an iron ore mine with Ashley Sutton's fairy figurines scattered around the place, making it both a mysterious and magical place to be for a night out. They frequently have live music nights as well as a comprehensive dining menu.
Iron Fairies, LG, Chinachem Hollywood Centre, 1-13 Hollywood Road, Central , diningconcepts.com
Ophelia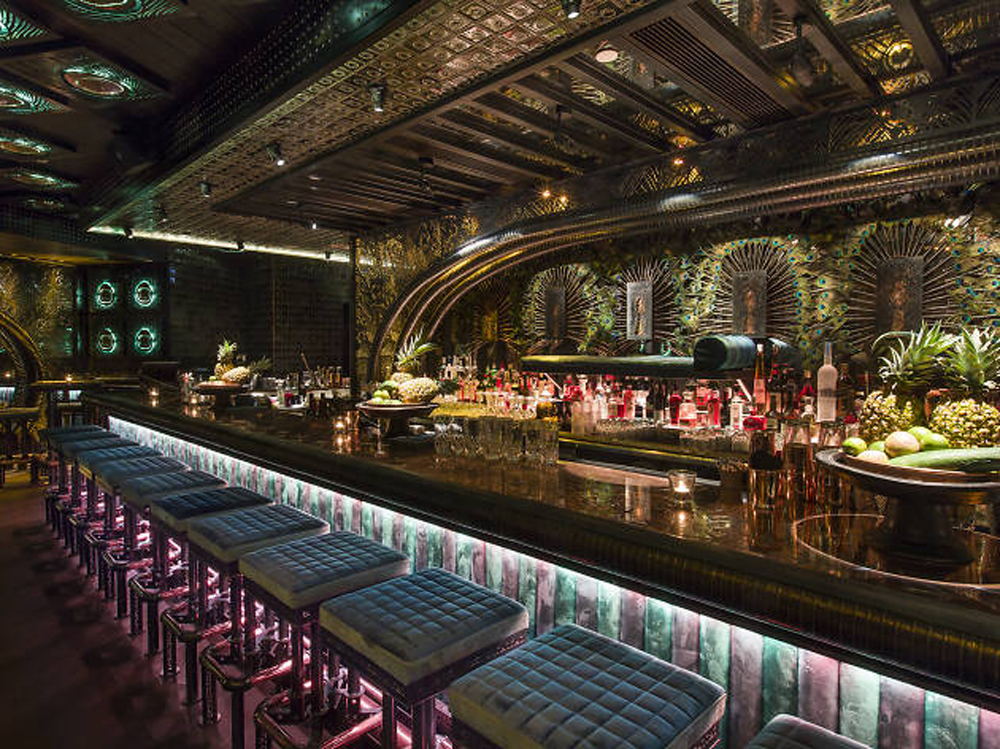 If you appreciate theatrics and lavish exotic birds, Ophelia is the place to be! Also designed by Ashley Sutton, this speakeasy bar is inspired by the opium dens in Hong Kong from the 19th century. This bar invites you to pose with giant birdcages and swings as you sip one of their signature cocktails.
Ophelia, Shop 41A, 1/F The Avenue, Lee Tung Avenue, 200 Queen's Road East, Wan Chai, Hong Kong, +852 2520 1117
ophelia.com.hk