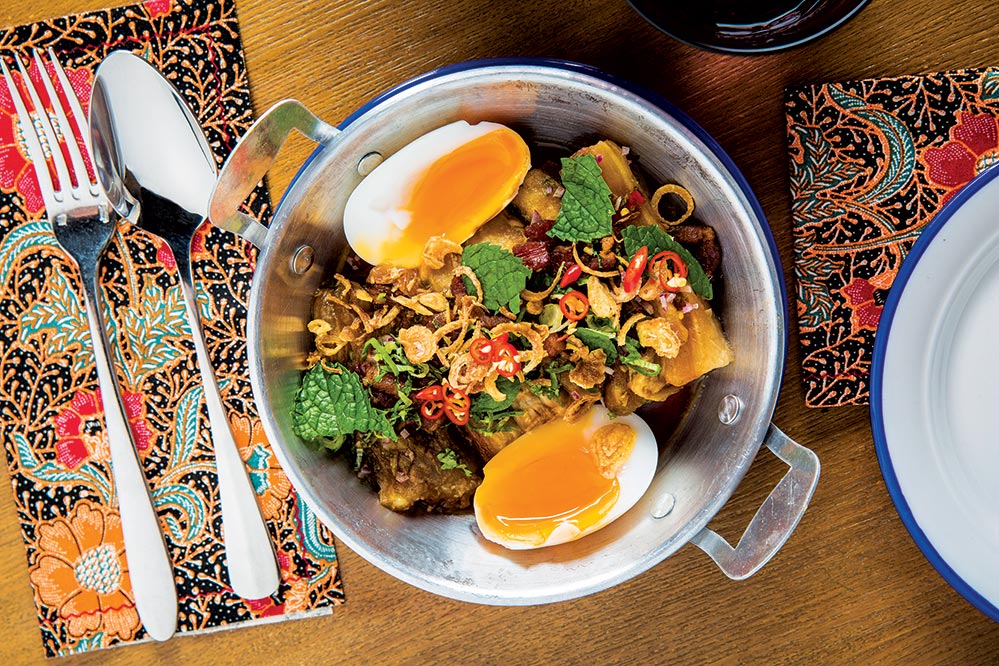 With its 12 restaurants and a wine bar, Black Sheep Restaurants group has played a leading role in reinvigorating the culinary scene. In Wan Chai, it has Le Garçon Saigon, where diners get a taste of Vietnam's colonial history from chef Bao La's delectable dishes and the sophisticated surroundings. At the Lan Kwai Fong Hotel, the group has the New York-Italian restaurant Carbone, famed for its rustic, mid-20th century family-style dishes. Two floors up is the Buenos Aires Polo Club, serving up generous Argentinean steaks. Lovers of milkshakes and burgers can swing by Burger Circus on Hollywood Road to get their fix. Pizza fanatics will be thrilled to discover Motorino, in Central and Wan Chai.
The other half-dozen establishments run by Black Sheep Restaurants are concentrated in Soho, where you can find La Vache, the ideal place to enjoy perfectly seared rib-eye steaks with a bottomless supply of fries cooked in beef fat. Close by is a Ho Lee Fook, reigned over by chef Jowett Yu, serving Chinese comfort food which is popular among Hongkongers and out-of-towners alike. Need a quick bite after a workout? Chôm Chôm's light and flavourful Vietnamese food is the place to go. Moving up the escalator, you'll find Maison Lebanaise, a colourful gem of a place, serving chef James Harrison's heart-warming Lebanese favourites such as spicy harissa cauliflower roasted whole and Za'atar fried chicken. Elgin Street is blessed with Belon, a chic, neo-Parisian restaurant, and the group's latest addition, Soul Food.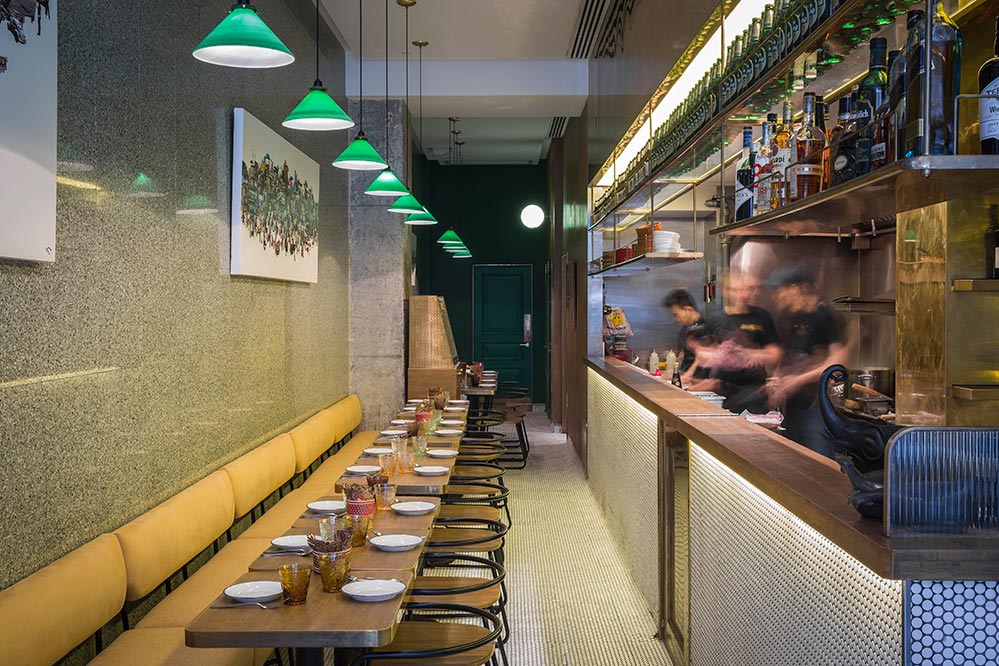 Soul Food is a gem of a Thai restaurant specialising in Bangkok-style street food. The street-level establishment welcomes diners with an open kitchen lit up by blazing woks, recreating the atmosphere of the kerbside food culture in the Thai capital. The walls are adorned with Bangkok artist Pariwat Anatachinam's black-and-white photo collages, depicting the vibrancy of life in the streets of the city. The brains behind Soul Food is Jarrett Wrisley, food critic-turned-restaurateur extraordinaire. Wrisley is a self-taught chef. He studied the culture in the course of eight years travelling around Thailand. Among his favourite Bangkok restaurants are Nahm, which is run by his good friend, David Thompson; and Bo.Lan restaurant. Both are on The World's Best 50 Restaurants list. Wrisley also recommends Bo.Lan's new venture, Err!, where diners are served urban-rustic dishes.
Wrisley's Soul Food Mahanakorn, makes all his own favourite Thai recipes. "We want to introduce a different kind of Thai eating experience, where people think beyond coconut curries and papaya salad," he says of the Soul Food approach. "But mostly we just want people to have fun." He joined forces with Black Sheep Restaurants to open the Hong Kong outpost, a first manifestation of Soul Food outside Thailand.
The restaurant serves dishes such as smoked duck and shiitake mushroom larb, a traditional Isaan salad and crispy soft-shell crab pad Thai, a stir-fried sweet and sour rice noodle dish. The cocktail list is inspired by Thai fruit and herbs. Other highlights are the highly addictive fish sauce chicken wings, and the sour and spicy tamarind-glazed moo ping, which is pork skewered and grilled over charcoal. Fish in a Leaf is a whole fish wrapped in a banana leaf with lemon grass, dill, Thai limes and a seafood sauce, grilled over a wood fire. Soul Food has tasty curries, too, such as the Burmese-style gaeng hang lay, a rich curry of pork belly balanced with sour tamarind, and a spicy crab curry with fresh rice noodles, Thai herbs and crispy vegetables. It's all so mouth-watering and it's now all to be had in Hong Kong.