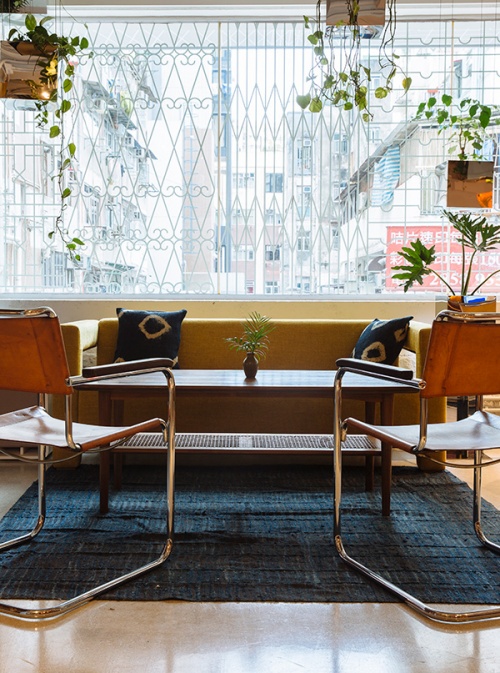 The PTT Family is known for its innovative and intricately designed concepts, and this time the group has outdone itself with their newest brainchild in Hong Kong. Situated in Sai Ying Pun in the older parts of town, Potato Head introduces Kaum to the scene.
Potato Head is designed by artistic genius Sou Fujimoto, and his signature style is seen in the structures along the windows, the permeable enclosures that section off the bar and café area, of Kaum, and the Music Room, which houses a collection of top-notch speakers and sound systems. The ceiling is beautifully lined and decorated with colourful wood panels, all four hundred of them hand-carved and painted by the people of the Torajan tribe. The sheer volume of the commissioned panels allowed the skills to be passed onto the next generation.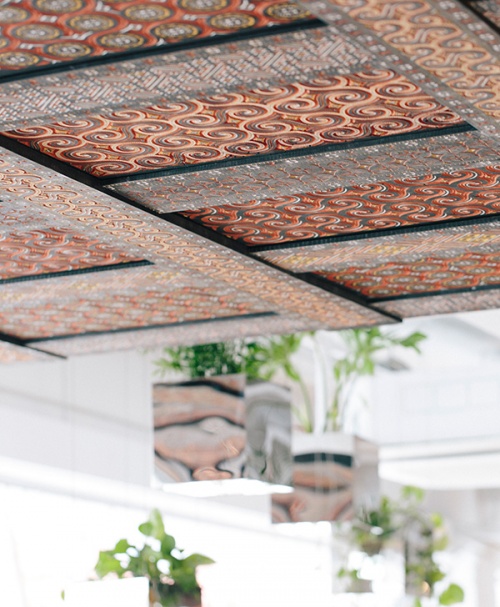 While sipping cocktails expertly created by mixologists, Dre Masso and Kamil Foltan, you can already catch a whiff of the unmistakable smell of slightly charred meat on the barbeque stove. Kaum offers an array of appetizers too, including four different sambals of varying levels of spiciness, rendang, gado gado (a lifesaver for your burning mouth), and many more.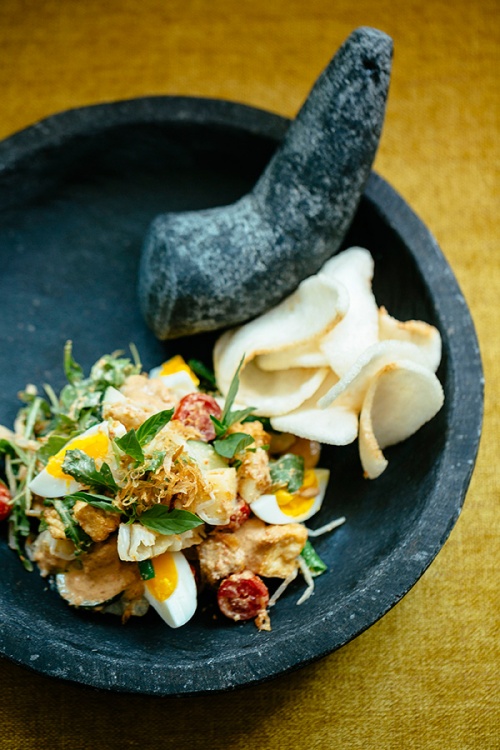 Mains are served piping hot from the kitchen. Highlights include the Babi Guling, a hearty dish of pork, redolent to Chinese suckling pigs, but flavoured with lemongrass, cloves and other spices. Unlike the spicy from Sichuan Málà style, Indonesian food captures the spicy element while creating a balance with the sweetness of peanut sauce, or the distinctive umami of dried fish or shrimp paste. It is never unbearable, and never numbing to the senses.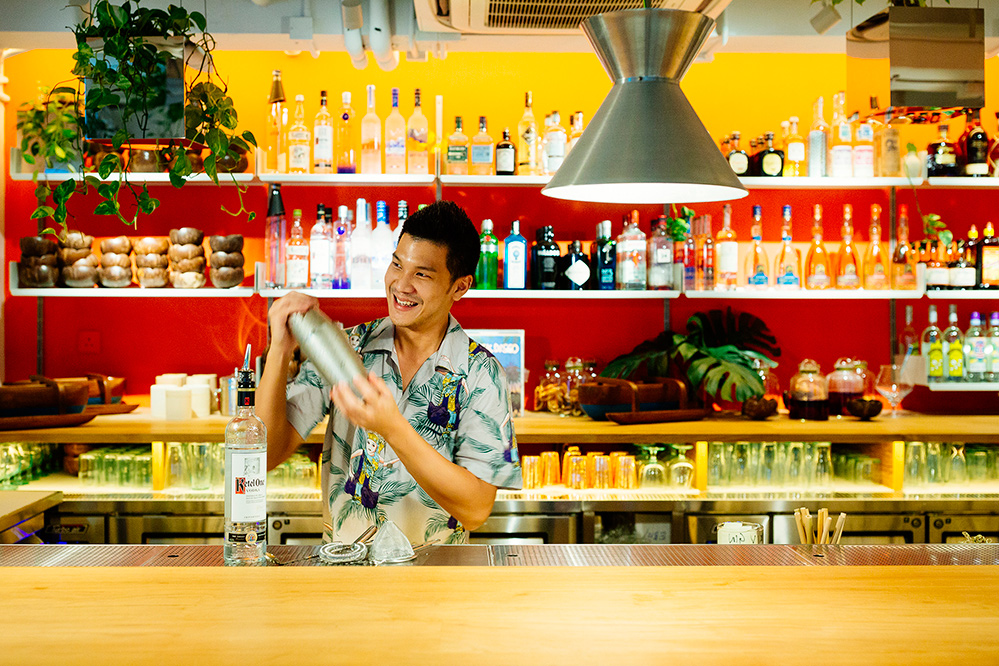 Don't forget to order their signature desserts, a satisfying combination of coconut milk and sticky rice, reminiscent of a sweet tropical summer from once upon a time.
Apart from Kaum and the Music Room, the 8,000 square-foot multi-purpose space also houses an all-day bar and café with tropical cocktails and breakfast options, I Love You So Coffee, and retail outlet Canaan.
Potato Head. G/F, 100 Third Street, Sai Ying Pun, Hong Kong. +852 2858 3036