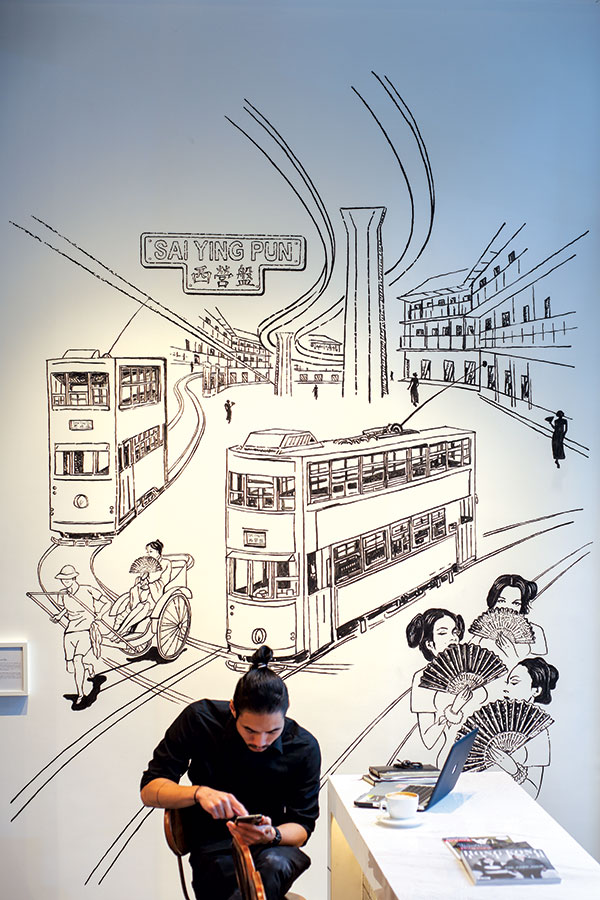 ​Businessman Adrian Cheng combined an appreciation of craft and passion for art by locating the Artisan Room coffee shop next to his dessert bar, Cobo House. Artisan Room, with artefacts from around the world, brings flair to Shek Tong Tsui. Cobo House by 2am Dessert Bar, a joint endeavour by Cheng and Janice Wong – a two-time winner of Best Pastry Chef from Asia's 50 Best Restaurants – boasts art that can be tasted.
Cultured Coffee
Behind everything at the Artisan Room is a story. The Dutch-style slow-drip cold brewer is an aesthetically and structurally intricate coffee machine that stands more than a metre high. There are two in the world. While it takes eight hours to brew a decanter of coffee, the result is almost whisky-like for its synthesis of time and craftsmanship. The coffee is served in ceramics resembling sake pourers. Each is hand-painted and comes on a copper tray made by a 70-year-old craftsman in Guangzhou. The beans are from Costadoro, a Turin staple since 1890.
Brew Craft
We recommend the cold-brewed coffee, single origin special coffee and the delicious latte macchiato – a twist on the espresso shot staining foam, served here with organic almond, oat or soya milk. Sweeten the coffee with Okinawan brown sugar or coconut sugar produced from the sap of the palm tree. There are also coffee-free Okinawa brown sugar lattes, served hot or iced.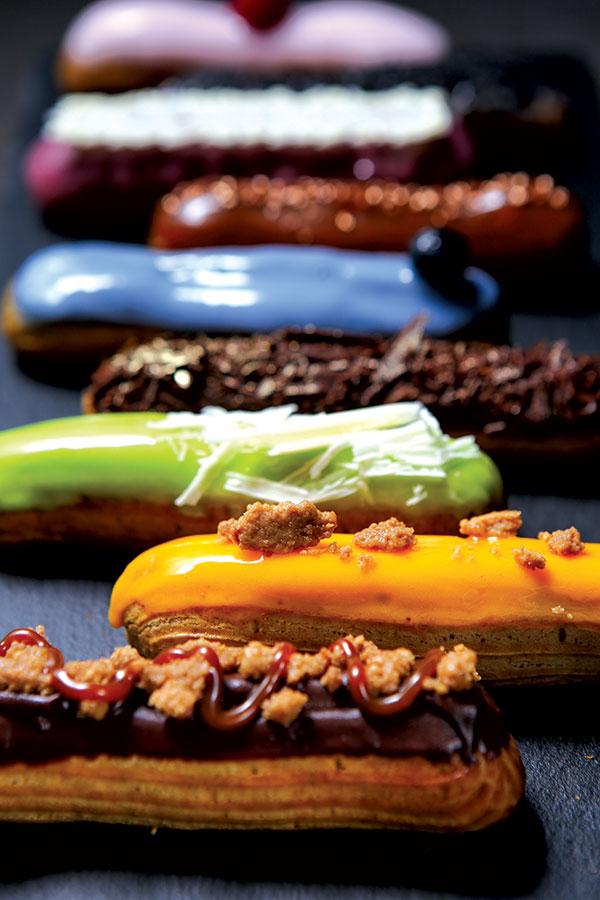 Time for Tea
Tea drinkers can choose from a wide range of organic teas supplied by Lov of France. The company supplies leaf tea, not bags, and customers can smell the unique aroma of each before ordering. The establishment has a contraption that sets brewing temperatures and times for different teas, ensuring a consistent flavour. Additionally, there are craft beers from around the world and low-sugar juices from Spain.
Extraordinary Cafe Fare
As for food, don't expect the run-of-the-mill muffin or sandwich. Artisan Room uses freshly baked sourdough bread from Laurent Bakery, sells warm quiches by the slice or whole, artisanal sandwiches and a selection of sweet or savoury éclairs from S'il Vous Plait patisserie and chocolatier, which can be enjoyed after 11am.
Thoughtful at Every Level
Artisan Room puts thought into what it does at all levels, even down to its takeaway beverage cups. Made in South Korea, they do not have a sleeve, yet keep your coffee warm. If time is on your side, lounge on the sofas in the dog-friendly outdoor area and enjoy this welcome escape from the rat race.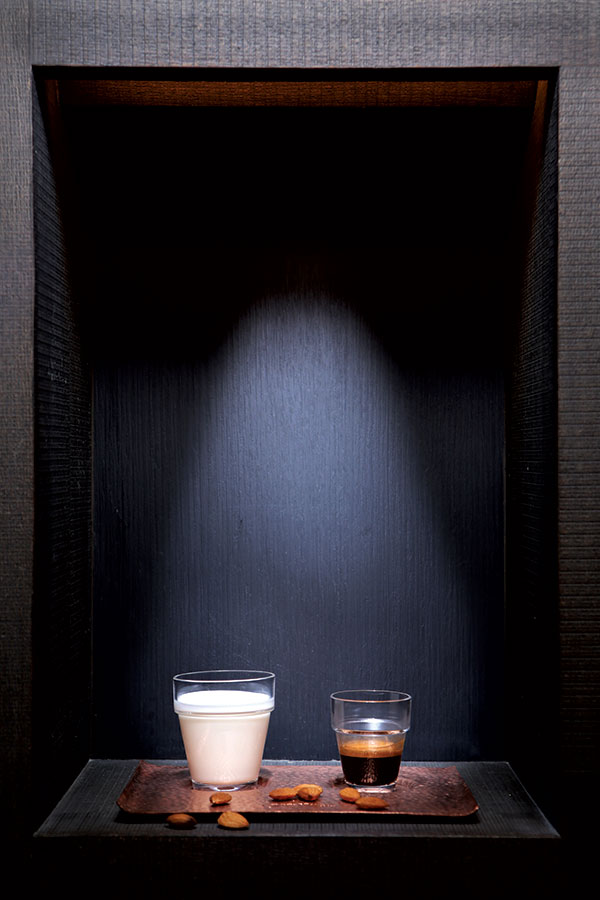 8/12 South Lane, Shek Tong Tsui, Hong Kong. 2656 3198