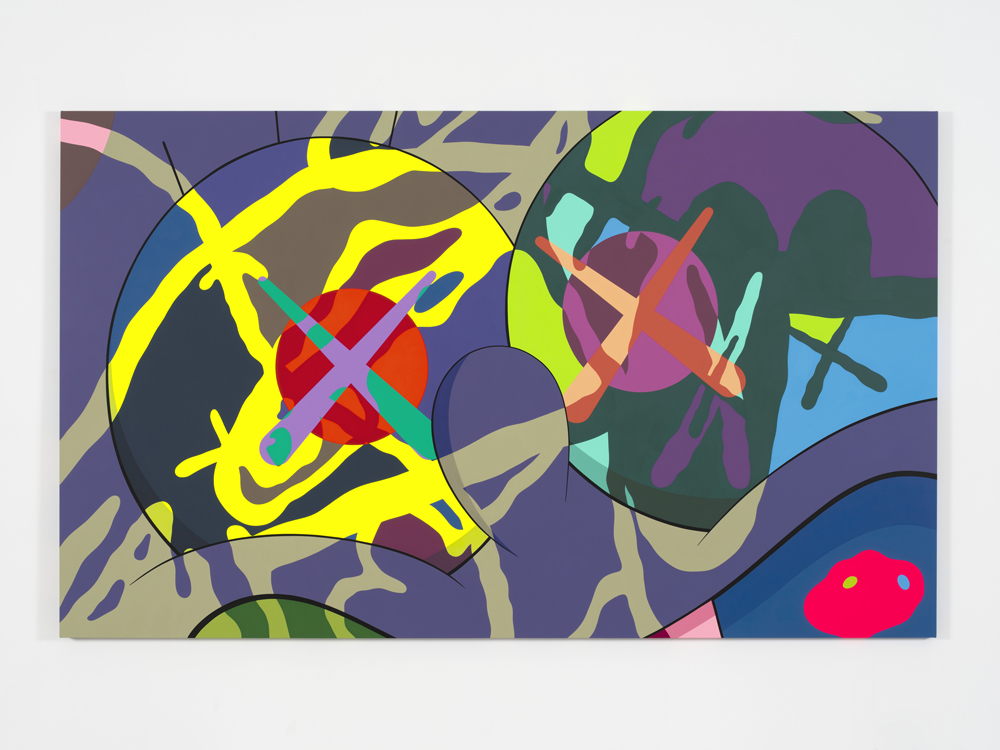 The phenomenon of Kaws, aka Brian Donnelly, divides opinion sharply in the art world. Spanning the realms of graffiti, pop art and consumer culture, his pieces are highly charged, each conveying his underlying wit, irreverence and affection for our times, as well as his agility as an artist. He has primarily referenced and appropriated from pop culture animation (including The Smurfs, The Simpsons, SpongeBob SquarePants and Peanuts) to form the artistic vocabulary for his paintings, drawings and sculptures.
Now well known for his larger-than-life sculptures and hard-edged paintings that emphasise line and colour, the Kaws cast of hybrid cartoon/human characters, bearing similarities to popular cartoon figures and logos including Mickey Mouse and the Michelin Man, are perhaps the strongest examples of his exploration of humanity. These figures possess amicable names – Chum, Companion, Accomplice – and express and provoke an array of human emotions, from sad, overwhelmed, pathetic and world-weary to shy. They reflect feelings and situations we can empathise with in presentations that are balanced with humour, heartening in their cartoon aesthetic. It's art for the masses.
Thus, depending on which side of the high/low cultural debate one stands, Donnelly is, to the naysayers, Kaws for alarm, and to the yaysayers, simply Kawsome. The ivory-towered, white-spaced group of art cognoscenti pooh-poohs his output, levelling accusations not just that it is non-art, but also that it is pure entertainment. For them, there is little notion of Donnelly's conceptual or painterly ambitions or his execution, only merchandising – an all-too-easy commodification and a consumer-driven entry point to culture for the masses.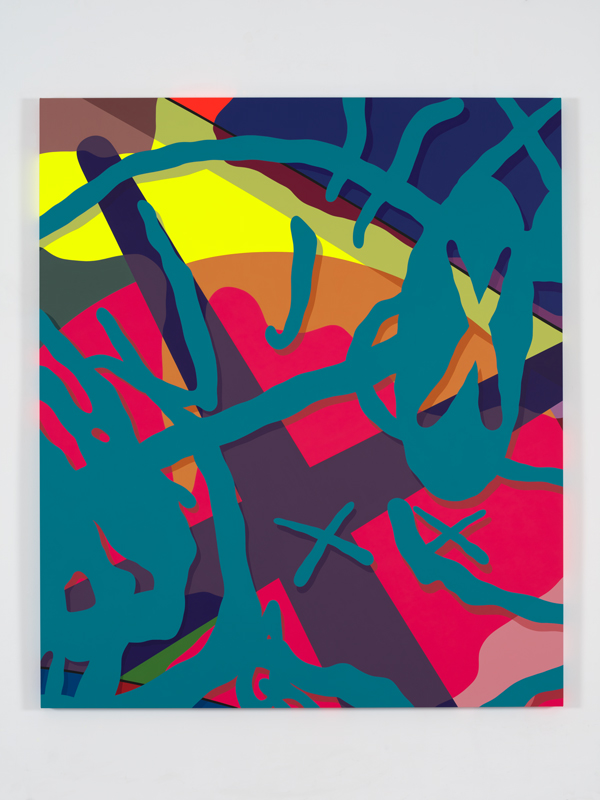 You can judge for yourself with the artist's new dual shows, which represent a sort of homecoming for Donnelly – in Tokyo, where he fortified his creative career in the early 2000s, and in Hong Kong, where Kaws was the first artist to exhibit in Perrotin's Hong Kong space in 2012. (He's also being honoured by amfAR, The Foundation for Aids Research, while in the city).
The painted work we've seen pre-opening is redolent in palette and tone of Donnelly's earlier works like Floating the Rumors (2009), while perhaps being a smidgeon less cartoony and sans iconography – a notch more abstractified. One could call it a continuation of the same or, in a loftier art realm, closer to Kandinsky than a can of Krylon. There's still the crosses-for-eyes motif, which is emblazoned across so much of Kaws' production like a Nike Swoosh and has become his signature. But in the world of Kaws, fame becomes content, even if it's fame and recognition of the object or motif rather than a real flesh-and-blood person.
The combination of fine art and merchandising is hardly a new phenomenon. The bad boy of British art, Damien Hirst, has his own store, Other Criteria, which sells T-shirts and publishes books, and is reckoned to turn over about US$15 million per year. Hirst was the natural heir to Andy Warhol, the seductive visual vigilante who extended his brand to music, publishing and television. Warhol's Factory, in effect, operated a series of art-product franchises, in what Warhol famously called "the step that comes after art". Each venture thereafter expands media presence, which in turn ensures popularity and builds success.
In Asia, Takashi Murakami is Warhol-san's heir, with his own enterprise, Kaikai Kiki. There, he employs many hundreds of workers to perpetuate product lines such as cushions, bed linen, plates, cutlery, badges, toys and even reproductions of his best works as confectionary, via a line of snack toys packaged with sweets – there's nothing like offering a taste of your art across the widest possible demographic. Murakami even put a pop-up store of his collaborative merchandise with Louis Vuitton in a gallery space. It's shameless and genius in the same breath, and a stunt Warhol would have saluted.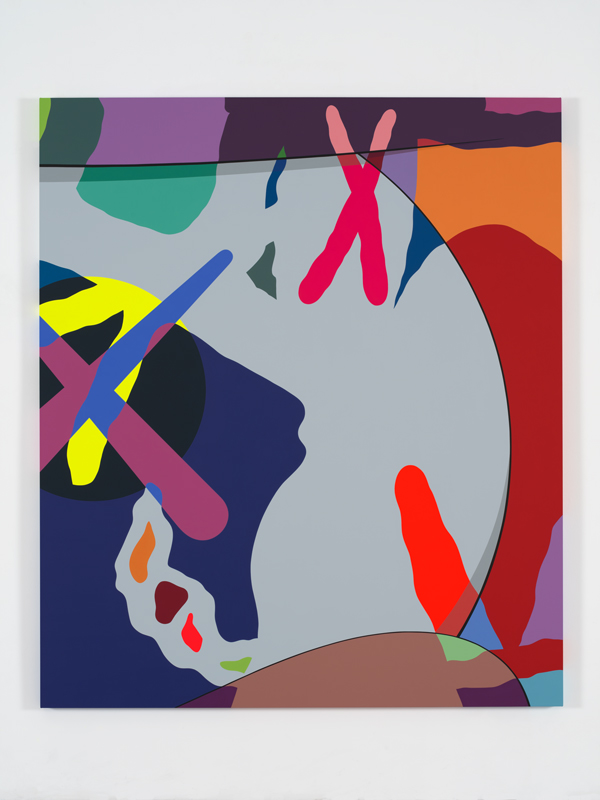 So if Kaws has emerged as a dynamic global cultural force across art, music and fashion, it might just be that he's incorporated elements of both East and West into his business in ways that Hirst and Murakami haven't. He's mondiality run rampant, post-global. Indeed, Kaws' crowning glory may well be that he's almost left the sphere of the art market.
Kaws collaborates with hyper-hipster musicians like Kanye West and Jay-Z across multiple product pools, which has propelled a kind of "lifestyle" collector base for his Krylonism. Japanese chef Nobu Matsuhisa is an avid collector and commissions work from him on a regular basis. Go judge for yourself at Perrotin.
And if it does feel like a production line of dystopian cartoon characters, plaintive and pitiful, who lost the plot when the lights went out and the audience went home – or like Disney's Mickey Mouse genetically spliced with Edvard Munch's The Scream, shot through with seductive high-production values and instant likeability – then that's the point, stupid. Of Kaws it is.
This feature originally appeared in the April 2018 print issue of #legend