South Korean photographer that counts Barack Obama as collector holds joint show with ceramist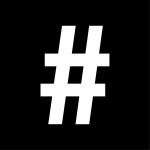 By: Ilana Jacobs
September 3, 2021
Barack Obama and Elton John own pieces by Korean photographer Bae Bien-U, and you won't easily get your hands on the limited production of moon jars by ceramicist Kwon Dae-Sup. In a joint exhibition at Axel Vervoordt Gallery, the two South Korean artists showcase their latest work together.
Bae Bien-U
South Korean photographer Bae Bien-U has spent the last four decades perfecting the camera's ability to capture a moment in nature. His iconic images of South Korean pine trees and natural landscape have caught the eye of museums and private collectors from around the world. His pieces grace the homes of respected figures like Elton John and former US president Barack Obama. Now, Bae has cemented himself as a leading photographer in his home country.
From an early age, Bae was fascinated by the serenity of nature. "I was born in a small seaside town in May 1950, and the Korean War broke out a month after," he says. "When I was growing up, there were no forests in the mountains because of the war. However, the sea was clean and abundant. I played around the ocean, fishing and swimming. During the low tide, I dug the mudflat for clams and oysters."
In Touch With His Artistic Heritage
Bae spent his early 20s studying ink washes, following the great painters of East Asia. "I wanted to make sure that I know the origin of my artistic heritage," he says. "The ancient painters – they embraced nature by heart." There is no doubt Western painters and photographers influenced Bae in the early stages of his career. But as the Korean artist grew older, he became increasingly fascinated by Asian Paintings.
"Human society and forests are similar as they are both communities – they sometimes help each other and fight with each other. I have always known that trees talk; I could feel it when I walk around forests"

Bae Bien-U
That early influence is likely why viewers compare his photographs to calligraphy. Bae himself thinks of the camera as a brush. "Photography is a painting with light, and the birth of photography is very closely connected to painting," he says. "Painters invented the camera to make more accurate drawings. Then the technology developed, and the art of photography has taken its [own] path."
Bae's subject reflects his East Asian roots. The pine trees that fill the Sonamu series in this latest exhibition are a well-known icon in Korea. The trees traditionally represent a space between life and death. However, Bae also thinks of the pine as a metaphor for people. "Human society and forests are similar as they are both communities – they sometimes help each other and fight with each other," he says. "I have always known that trees talk; I could feel it when I walk around forests. I was very excited when recent scientific research found that trees actively communicate about food, enemies, weather and just about everything."
See also: 3 cool Hong Kong art spaces to check out
Kwon Dae-Sup
Kwon Dae-Sup is a master of traditional Korean pottery, best known for his moon jars. Most popular during the Joseon dynasty, moon jars were large, plain white porcelain vessels used in the royal court of Silla. Which ruled south-eastern Korea during the Three Kingdoms period from the 1st century BCE to 7th century CE. Kwon harnesses the simplistic beauty and natural imperfections of the jars to create a mesmerising simplicity.
Like Bae, Kwon studied painting, but it was the enthralling effect of the moon jar that convinced him to pursue pottery instead. While walking by an antique shop in Seoul as a young man, Kwon came across a simple white moon jar that would motivate his sudden career change. When asked if he has the jar, Kwon says, "No, I could not buy the moon jar I encountered for the first time. However, I bought another moon jar around that time and still have it."
While Kwon is inspired by classic moon jars, he has since made the style his own. Original moon jars were thought to be used to store alcohol, but Kwon says that his jars are not meant to contain anything. "My work is a work of art that stands alone," he explains.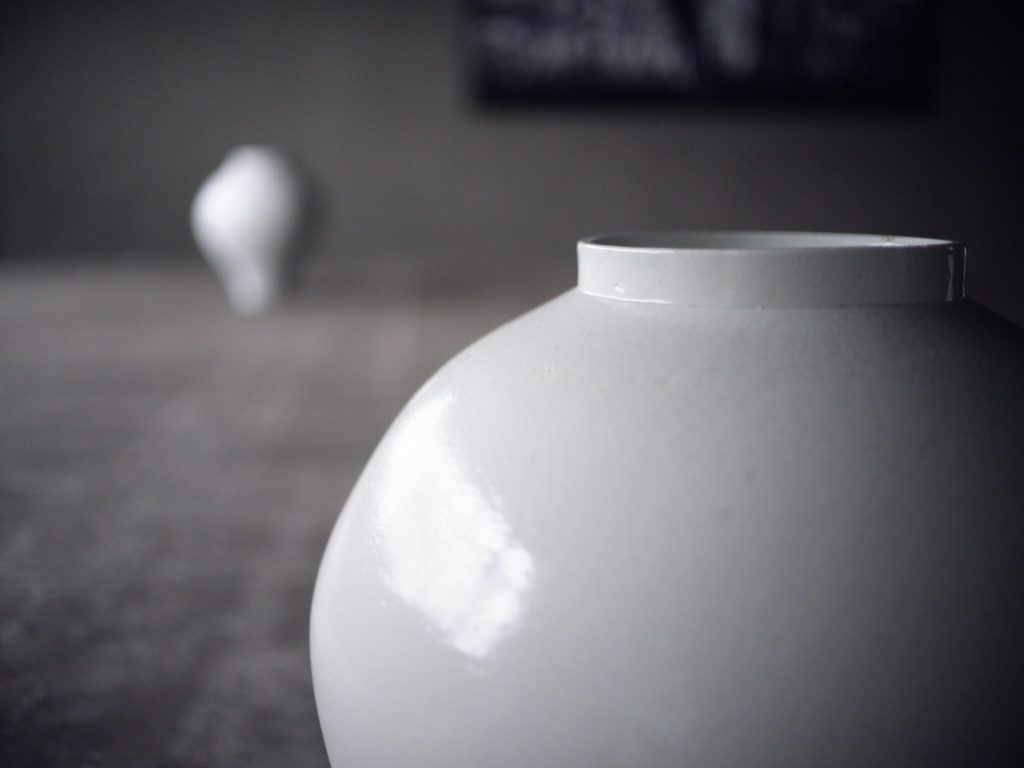 Attaining Perfect Balance
This is probably for the best since his jars are so large and spherical that they look like they may fall over any moment. To achieve this effect of precarious balance, Kwon has to craft two separate halves that are fired individually before being joined together. The connection between the top and bottom creates a line of imperfection. This contrasts with the rest of the perfectly smooth surface. Kwon has come to appreciate the natural fault. "The unintentional imperfection is beautiful," he says. "But I intend to make it perfectly circular – it's very difficult."
It takes Kwon a month to make each jar. When working, the artist destroys any porcelain that does not meet his standards, resulting in only six completed jars a year. Asked if the long process gets frustrating, Kwon answers, "It's definitely very difficult and challenging, but I have to do the hard work to go forward."
Some even consider the jars Kwon creates to have a soul of their own made from the exactness and perfection of his work. Though Kwon explains, "The perfection depends on the standard of artists but the soul is upon the viewer who appreciates the work."
Boundless Union: Bae Bien-U and Kwon Dae-Sup
The exhibition at Axel Vervoordt, which runs until September 25, pairs large and small print photographs from Bae with an installation of Kwon's moon jars. The porcelain's smooth white surface catches the light beside twisting angles of dark pines, both evoking a natural harmony and calm.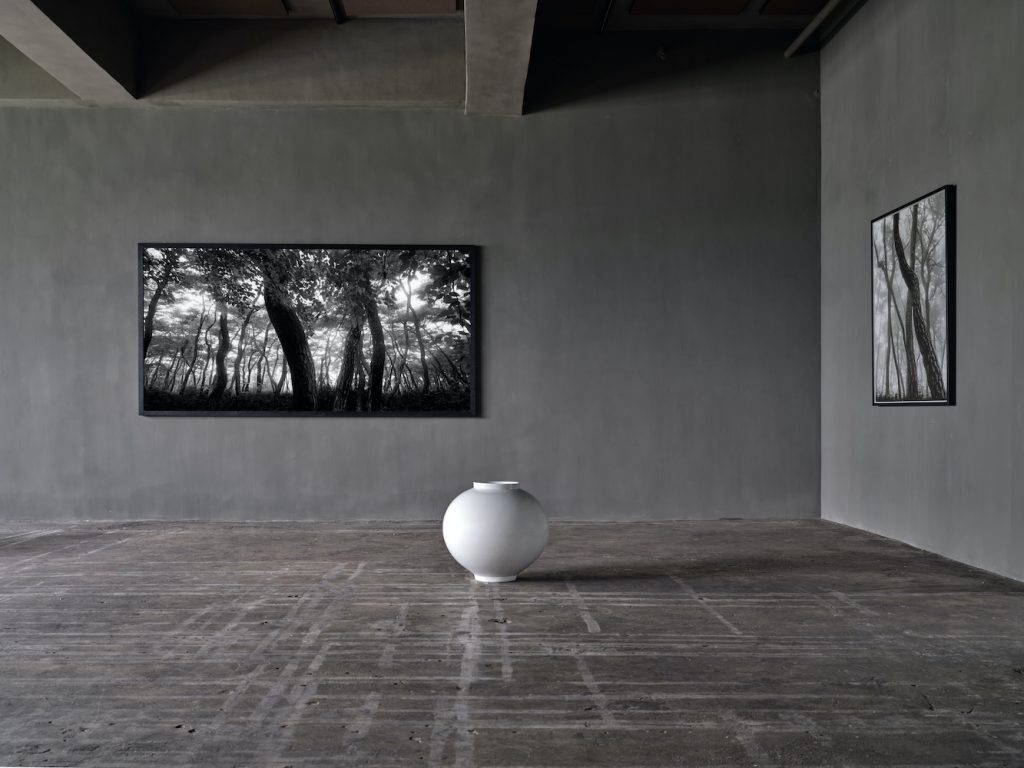 In fact, nature ties the two artists together in more roundabout ways than you may realise. The pine trees that are shown in Bae's photos are the same type that Kwon uses to fuel the kiln for his pottery. While the trees are protected by law, Kwon uses scraps from the forest and construction sites to fire his pottery. Following the practices of the Joseon potters that lived surrounded by pines. Linking his work to Bae's, Kwon says, "They are both connected to Korean sentiment."
As artists renowned for pieces so heavily influenced by that "Korean sentiment", Kwon and Bae have similar perspectives on their own national identities. Asked what being Korean means for Bae, he says, "You can find the secret of the universe anywhere, even in the most unthinkable places on this planet. Korea is a small country, but you can find and observe the most dramatic secrets of the earth. The peninsula is where I breathe." For Kwon, "It's life. It is power and vitality."
See also: Outside the box: Ashley Bickerton