KAWS: HOLIDAY SPACE in collaboration with AllRightsReserved
August 17, 2020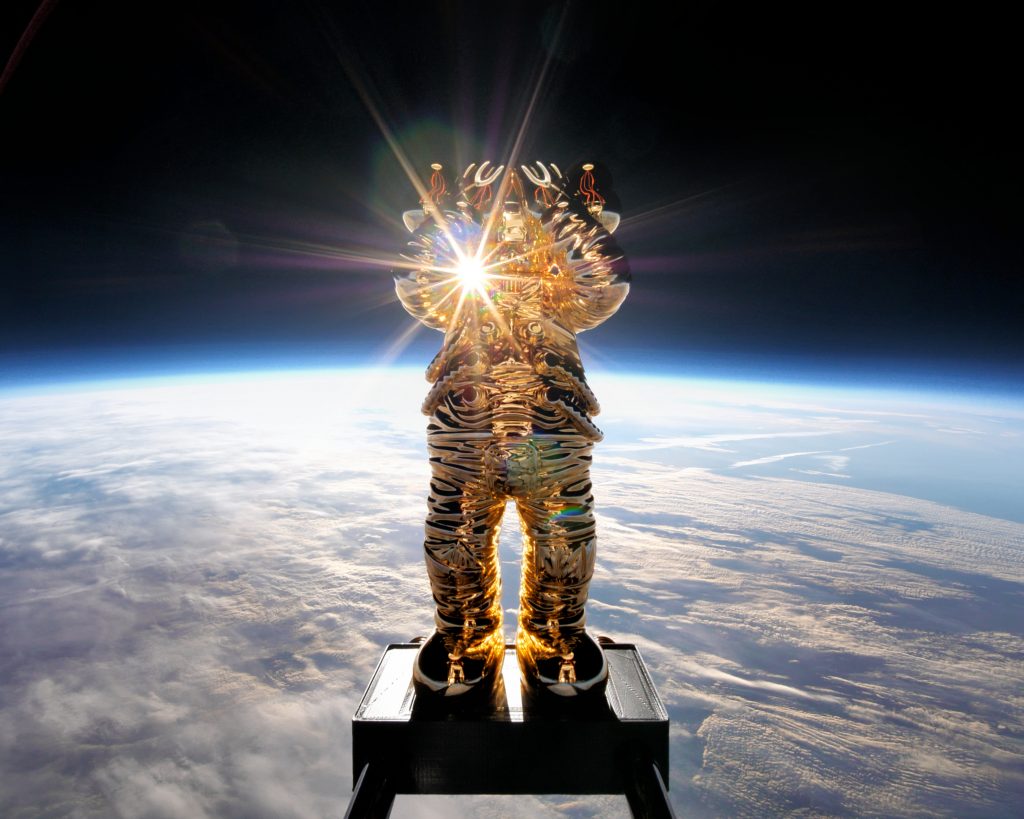 Internationally renowned artist KAWS is back for another project, this time in space. This collector's item is a collaboration with Hong Kong-based creative studio, AllRightsReserved and its virtual emporium, DDT Store, featuring an 11.5-inch tall COMPANION collectible in an astronaut look that comes in three colourways of gold, silver and black.
"So many projects have been cancelled this year. I wanted to create one that could be experienced safely from home. Because this year marks 20 years since I created COMPANION, I tried to find a way around all the restrictions and do something special. I felt so confined the past few months that creating a project like this has really given me a chance to escape."

KAWS

Since 2018, the KAWS: HOLIDAY project has been showcased in Seoul, Taipei, Hong Kong and Japan, now in space. To celebrate its 20th anniversary, one of Kaws' signature COMPANION characters was sent in an astronaut suit 41.5km up into the stratosphere via sounding balloon, which was recorded in a 60-degree panoramic video (view its two-hour, zero-gravity walk in space on AllRightsReserved's Instagram and Facebook page.)
The KAWS COMPANION collectible will be released exclusively on the DDT Store on 18 August at 10 am HKT. Although the price has not yet been revealed, stay tuned and get your own while stock lasts.
See also: UNITY in art: A fundraiser to support the Rainforest Foundation