5 Hong Kong art exhibitions to see in November
November 23, 2020
With a lull in festive season travel this year, why not let art transport you to another world? Whether it's through paintings, sculptures or photographs, fill your fall arts and culture calendar with these must-see exhibitions.
"Crossing the Void" by Laurent Martin Lo at 10 Chancery Lane 
Bamboo is a material that Hong Kongers are very familiar with. From scaffolding to juice, this versatile plant is a stalwart in the Hong Kong lifestyle. French-born sculptor, Laurent Martin "Lo", has unveiled a solo exhibition of 12 new bamboo works, including seven mobiles and five standing works. Establishing an intimate dialogue with bamboo, "Lo" experiments with its flexibility, resistance, density, lightness, mathematics and poetry. 
10 Chancery Lane Gallery, G/F, 10 Chancery Lane, Central, Hong Kong, open from 9:30am to 6pm, until 15 January 2021
Learn more at artnet.com
"Spraycation" by Szabotage at Art Supermarket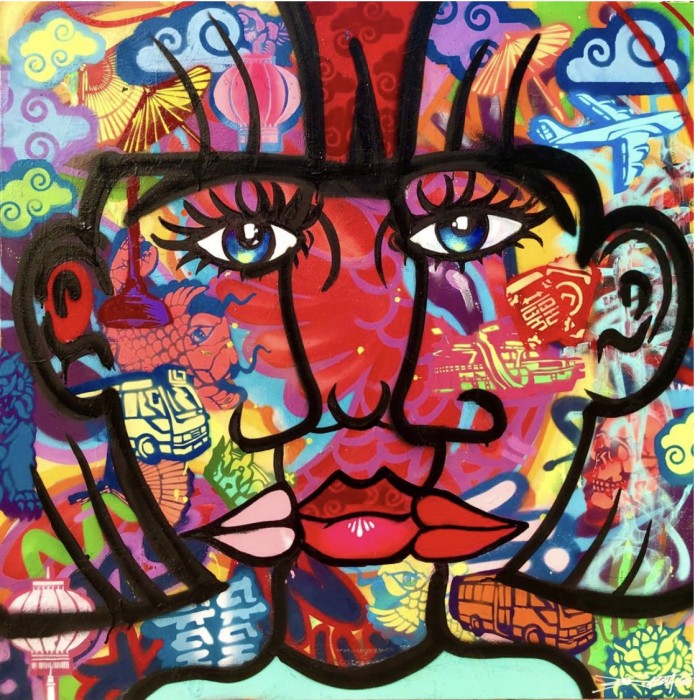 A new exhibition by Szabotage features 12 large canvas pieces. Titled "Spraycation", it's a welcome break from reality, which has become increasingly important this year. Portraits of women and iconic Hong Kong symbols are layered to create a collage of narratives, while the vibrant colours and striking symbolism mean these pieces will look different to every eye.

Art Supermarket, 1/F, Asiarich Court, 5 Staunton Street, Soho, Hong Kong, open from 11am to 7pm, Tuesday to Saturdays (Sundays, Mondays and public holidays by appointment only), showing until 3 December 2020
Learn more at szabotage.com.hk
"Takis" at White Cube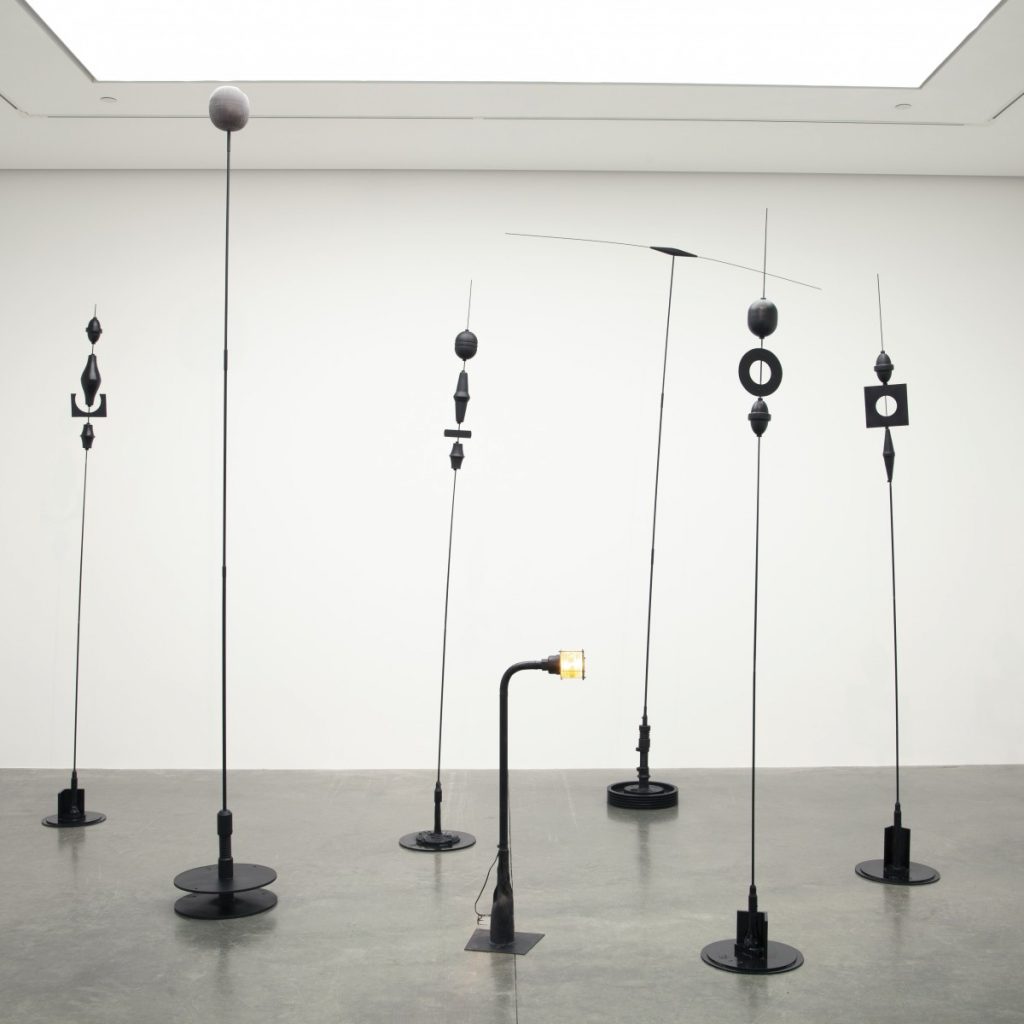 This month, White Cube is paying homage to the late artist Panagiotis Vassilakis (more commonly known as Takis). Drawing inspiration from physics and engineering, Takis experimented with bringing light waves and other forms of energy to his works. An exhibition of his works curated from a 30-year period features pieces from his best-known series, Signals, which he began in the mid-1950s.
White Cube, 50 Connaught Road, Central, Hong Kong, by appointment only, showing until 27 February 2021
Learn more at whitecube.com
"Long Shadows" by James Chung at f22 foto space
James Chung captured the charms of Hong Kong in the 1950-1960s after emigrating from Guang Dong and this nostalgic exhibition features some of James' images that have never been seen before. His keen eye for perfect lighting brings life to his photographs, portraying Hong Kong people from all walks of life.
f22 foto space, Shops BW16 & 18, The Peninsula Arcade, Salisbury Road, Tsim Sha Tsui, Hong Kong, open daily from 10:30am to 7:30pm, showing until 31 January 2021
Learn more at f22fotos.com
"Cold Mountain Clay" by Edmund De Waal at Gagosian
A famed sculptor and writer who's best known for his large-scale installations of porcelain vessels, Edmund De Waal is exhibiting his latest works at Gagosian. "Cold Mountain Clay" takes its title from the infamous cold mountain poems written by a Chinese monk, Hanshan, who (legend has it) resided in a cave during the Tang Dynasty (618-907CE). De Waal took inspiration from nature eroding the human experience over time.
Gagosian, 7/F Pedder Building, 12 Pedder Street, Central, Hong Kong, open Tuesday to Saturday 11am to 7pm, showing until 9 January 2021
Learn more at gagosian.com
See also: Hong Kong's best virtual art tours