Banksy: Genius or Vandal? exhibition finally lands in Asia
December 23, 2019
Whether you're an aesthete or not, Banksy is a mysterious British street artist everyone should know. His provocative artworks are filled with political and social narration and adorn streets, walls and bridges around the world – not to mention galleries and private collections.
After the successful shows of Banksy: Genius or Vandal? in Moscow, Saint Petersburg, Madrid and Lisbon, with more than 700,000 visitors, it finally arrived in Hong Kong – its first Asia stop – on December 20. The show is on until March 1, 2020 at Portal 5311 in Kowloon Bay.
Organised by Art Projectors Hong Kong in partnership with Last Bullet Productions and HKPI, Banksy: Genius or Vandal? showcases more than 70 original works by Banksy, including photographs, installations and sculptures.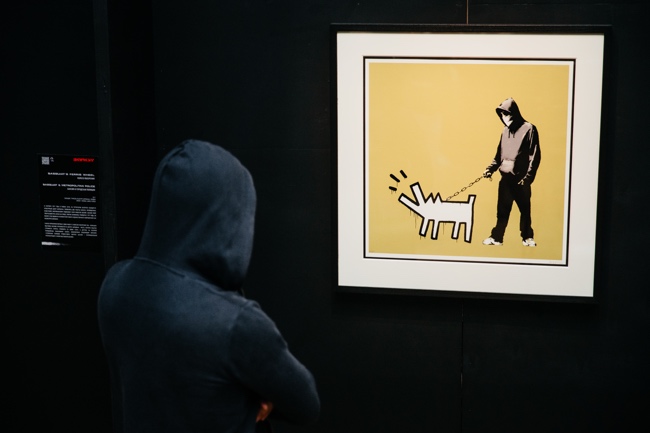 Among all of Banksy's widely recognised work, the star of the show is the silkscreen of the Girl with Balloon series. It is like the one that was sold for US$1.4 million at Sotheby's auction house in London in 2018, but was famously shredded on-site by Banksy after bidding concluded.
Another highlight of the exhibition is the impressive audio-visual installation, which greets visitors on arrival, unveiling clues about this thought-provoking artist, shedding light on his most popular pieces and framing his unusual career.
To grab your tickets and for more details, visit www.banksyexhibitionhk.com.