Art agenda: 5 Hong Kong exhibitions to see in December
December 3, 2020
Futuristic paintings meet ancient art forms in this December's lineup of art exhibitions. As 2020 comes to a close, there is no doubt the pandemic has been a source of inspiration and testament to the strength of the human spirit. Whether you're looking for a temporary escape from reality, or simply want to indulge your inner artist, you won't want to miss these exhibitions.
DeTour 2020
DeTour is an annual design festival in Hong Kong celebrating the works and ideas of local and overseas designers and creative talent. Themed 'Matter of Life' this year, the festival is launching an online initiative as well as the physical exhibition.
Featuring art using a wide range of mediums, DeTour aims to encourage discussion about patterns of life and reexamine everything we know. Balloon shapes sculpted by the sound waves of each co-creators voice are a focal point, displaying a co-created visual identity.
On from now until 6 December 2020
PMQ, 35 Aberdeen Street, Central, Hong Kong, open 11am to 8pm daily, detour.hk
Brushless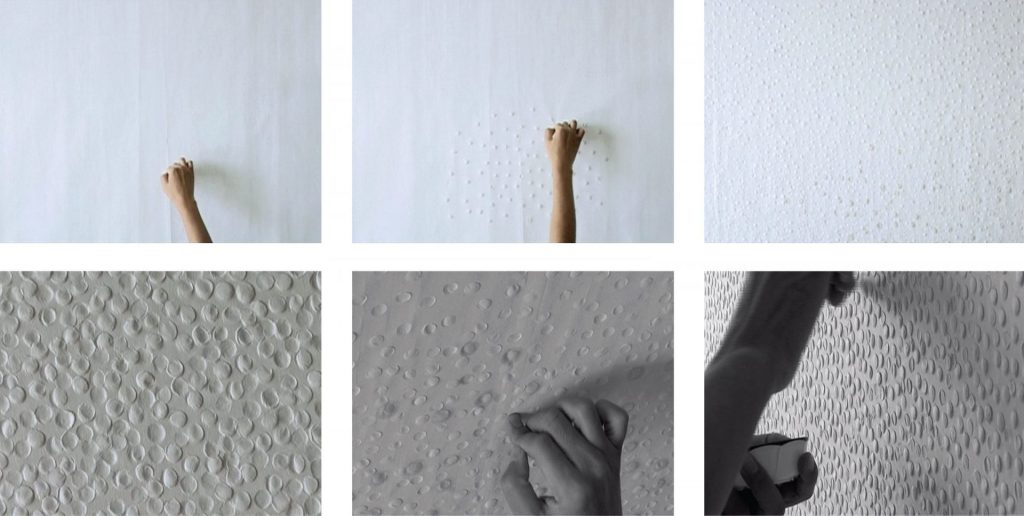 Featuring four internationally renowned artists from diverse backgrounds, Brushless pushes the boundaries of traditional Chinese calligraphy. Using various tools and media, American photographer Michael Cherney, Taiwanese artist Lee Chun-yi, avant-garde ink artist Wang TianDe and artist Zhang Yu, explore the relationship between self-identity, time, and existence. They have replaced the brush with the use of stamping, photography, incense sticks, and even their fingers.
The artists have collectively redefined and revived the ancient art form with their robust understanding and respect for the tradition. Combining this knowledge with their insights into the future of calligraphy, this exhibition reveals the endless possibilities ink painting has to offer.
On from now till 27 February 2021
2305 Hing Wai Centre, 7 Tin Wan Praya Road, Aberdeen, Hong Kong, open Wednesday to Saturday 10am-6pm, artland.com
Yu Kawashima: Ré-former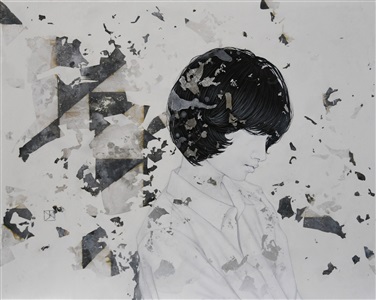 In his first solo exhibition, Yu Kawashima is exhibiting pieces that reflect his personal discomfort within contemporary society. Drawing inspiration from French painter Gustave Moreau and English painter Francis Bacon, Yu uses mineral pigments and ink on traditional Japanese paper. Depicting portraits of women, Yu repeatedly washes the surface of the paper with water creating a unique aged texture as if the paintings have been eroded over time. The muted colours used allow the viewers to project their own emotion onto the pieces, creating room for reflection and appreciation.
On from 12 December 2020 until 23 January 2021
Whitestone Gallery, 7-8/F, H Queen's, 80 Queen's Road Central, Hong Kong,
open Tuesday to Saturday, 11am to 7pm, hk-aga.org
Pictorial Skills: Chinese Textiles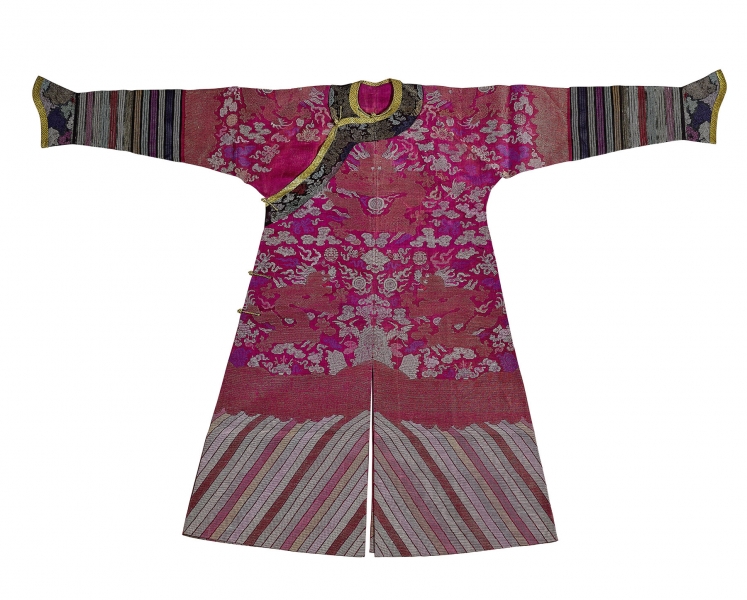 For centuries, silk has been a commodity and medium that has served many roles across the globe. In the hands of weavers and embroiderers, weft-woven silk tapestry (kesi) and embroidery (cixiu) evolved into an art form. This exhibition displays pieces from the Qing dynasty all the way through to the mid-20th century, and include a diverse range of subjects and formats. Hanging scrolls, framed panels, banners and robes all demonstrate the interdisciplinary nature and present a visual history of Chinese textiles and culture.
On from now until 14 March 2021
University Museum and Art Gallery, HKU, 90 Bonham Road, Pokfulam, open Tuesday to Saturday, 9:30am to 6pm, Sundays 1pm to 6pm

de Sarthe: Double Fly Awkward Pay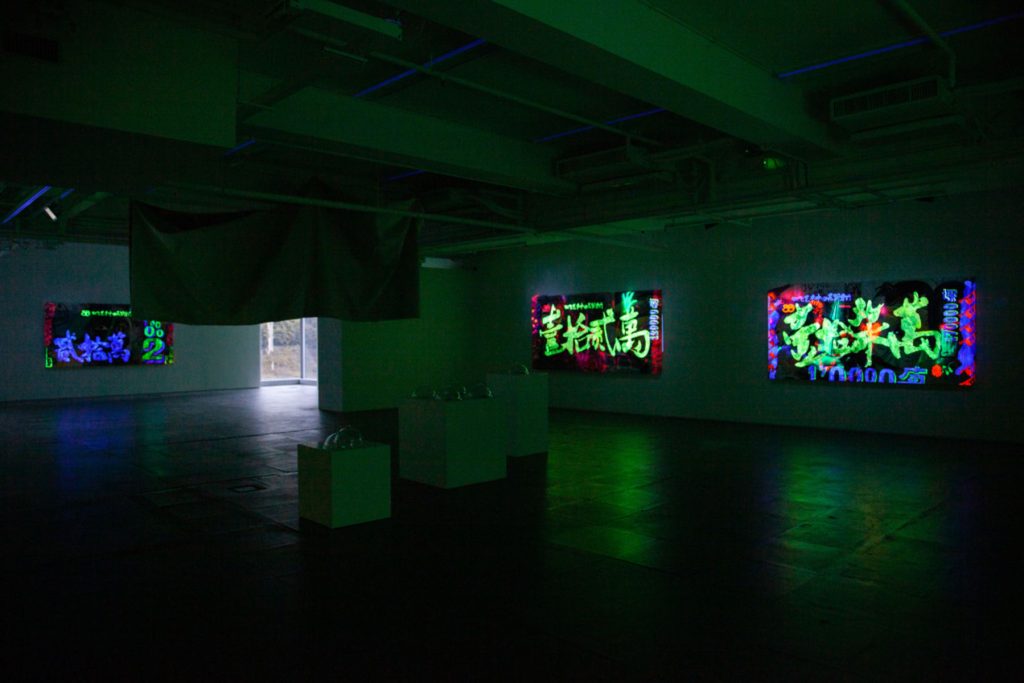 Double Fly Art Centre are presenting their second exhibition in Hong Kong with paintings depicting human form, text and symbols transformed to ultraviolet lights. Known for combining satire, culture and art, the artist group have created an immersive exhibit which reveals the pieces displaying their own prices. The aim being to draw attention to the fluctuating nature of the art market and society's perception of value.
The stand out piece 'Double Fly Cut Piece' is described by the artists as the 'conjoined twin' of 'double love & flied currency'.

On from now until 23 January 2021
Desarthe Gallery, 20/F, Global Trade Square, 21 Wong Chuk Hang Road, Wong Chuk Hang, Hong Kong, open Tuesday–Saturday, 11am to 7pm