4 movies to watch if you hate Valentine's Day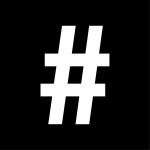 By: Megan Hills
February 10, 2021
February 14th is on the horizon and if you're really not in the mood for love, get into the mood for murder. Ideal for all your anti-Valentine's Day celebrations, scare yourself silly with these great horror films full of bleeding hearts – rather than bleeding heart romantics.
Midsommar
There's nothing less romantic than Midsommar, a beautifully unsettling Florence Pugh tour-de-force. When Pugh's onscreen boyfriend (Jack Reynor) decides to go to Sweden to celebrate Midsommar with his friends, she invites herself along to save their strained relationship – only to find out that the idyllic, floral-filled festival is not what it seems. Gory, tormenting and with a cast including The Good Place's William Jackson Harper and Black Mirror's Will Poulter, you'll never look at a flower crown the same way again.
The Witch (on Netflix)
I watched this on a date once and never saw him again. If you love Anya Taylor Joy in Emma and the Queen's Gambit, this is one of her earlier breakout roles – and certainly her creepiest. Centred on a New England family in the 1630s, family members begin to suspect one another of witchcraft after their newborn son disappears during a game of peekaboo. While the film isn't for everyone as it's a slow burning period piece, it's deeply unnerving and it's stayed with me to this day (even if my date at the time didn't).
Doctor Sleep (on HBO Go)
Stanley Kubrick's The Shining remains one of the greatest films of all time and when its sequel Doctor Sleep was announced, it almost felt sacrilegious. While the film opened to lukewarm reception, Doctor Sleep is an underrated delight and a genuinely great sequel – rather than a soulless Hollywood cash grab. It follows Ewan McGregor as an older, haunted Danny Torrance (the young boy from the first film), whose psychic abilities make him and a similarly blessed young girl targets for a cult known only as The True Knot.
Annihilation (on Netflix)
Celebrate Galentine's Day with Natalie Portman by diving into The Shimmer, a glittering alien zone that appears after a meteor strike. This sci-fi horror film sees Portman, who plays biologist and army vet Lena, venture into the area to find a cure for her husband (Oscar Isaac) after he's infected on a failed Shimmer expedition. Full of literally otherworldly monsters and high stakes, it's also led by a stellar female cast including Tessa Thompson, Jennifer Jason Leigh and Jane the Virgin's Gina Rodriguez.
See also: Valentine's Day Gift Guide: 8 watches for your other half