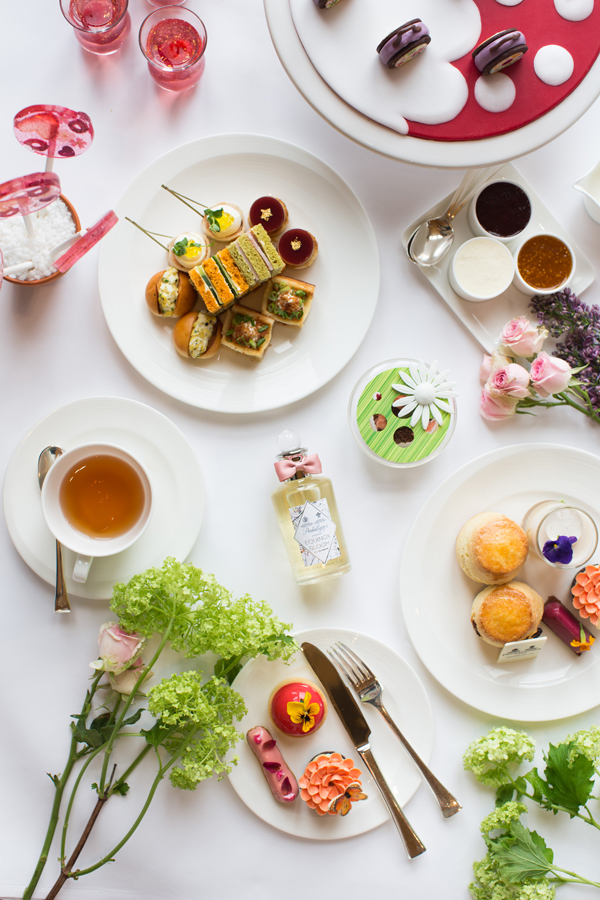 With Mother's Day just around the corner, tea time has never looks so enticing a treat for a day out with mum. Luckily, we've gone around town to find some of the most charming afternoon tea menus to celebrate the most important member of the family.
Japanese Treats at COCO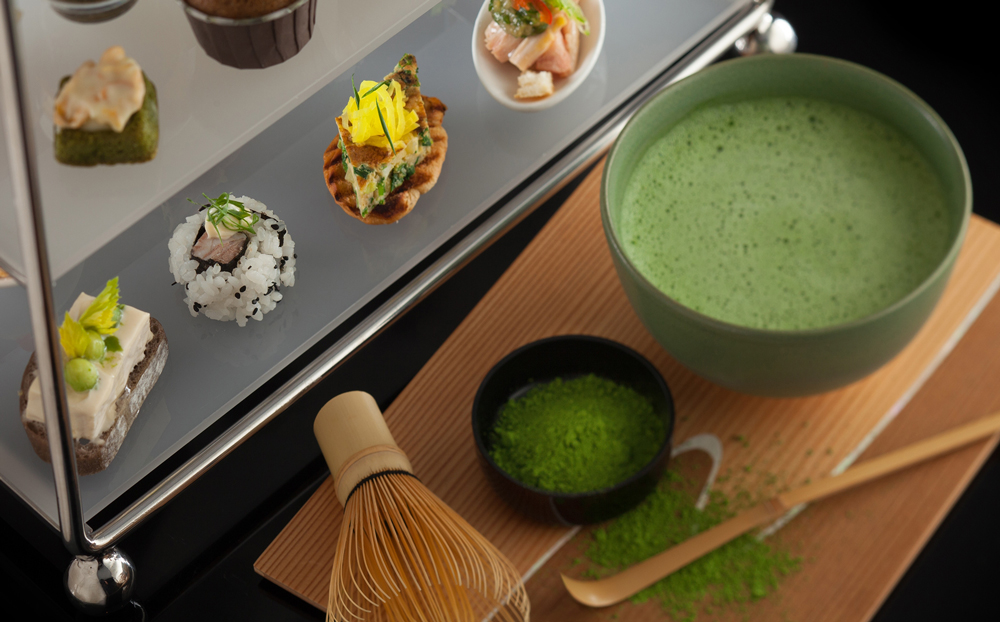 While Japan might be a little too far for a weekend jaunt, why not bring the taste of Japan to mum? COCO at The Mira Hong Kong recently launched its Japanese-themed afternoon tea set for the summer, created by pastry chef Jean-Mar Gaucher. He takes guests on a tour of Japan through the sweet and the savoury, including treats like the Shikoku-sourced Kochi yuzu citrus and strawberry trifle, the Okinawan purple sweet potato fronds and chips presented on a black sesame paste cupcake, Okukuji shamo chicken and tofu misozuke from Fukuoka. Round off the meal with a cup of Matsu no midori matcha, whipped to perfection with a traditional chasen.
The Japanese Tour Afternoon Tea is available daily from May 1 through July 31, 2016 from 3 pm till 6pm. Prices are HK$238 per person and HK$428 for two.
COCO, G/F Lobby, The Mira Hong Kong, 118 Nathan Road, Tsim Sha Tsui. For reservations, contact +852 2315 5566 or [email protected].​
Shades of Beauty at The Langham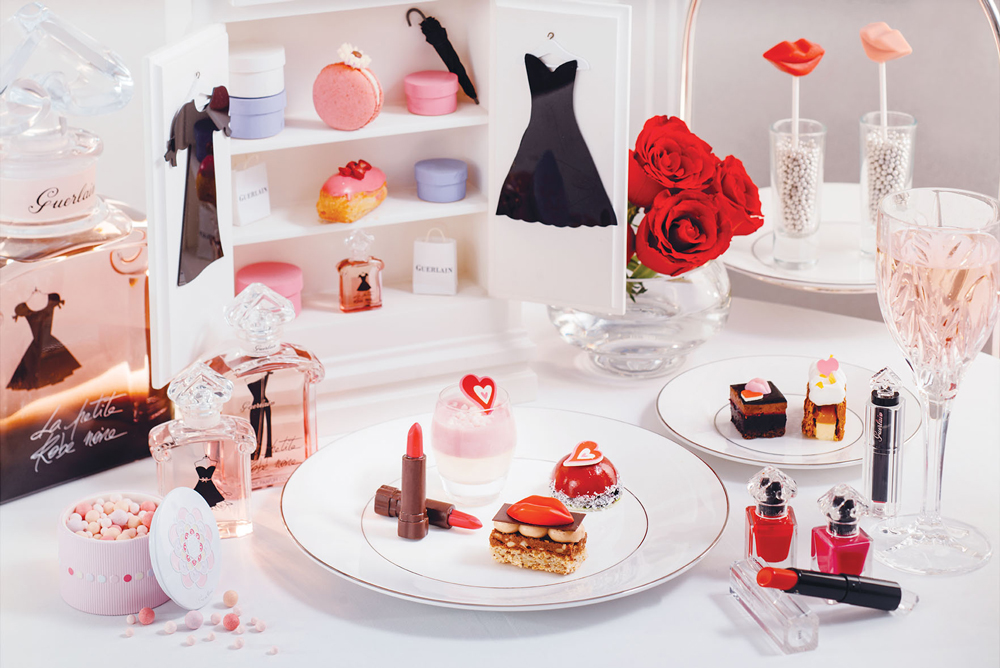 Make-up has never looked or tasted so good. French perfumer Guerlain has partnered with The Langham, Hong Kong, to present an exciting tea set to celebrate the launch of its new La Petite Robe Noire's shades of scented lipsticks and nail polishes. Under the eye of executive chef Pedro Samper, his team has concocted whimsical treats named after the shades, such as the Floral Headband, a mini chocolate lipstick silhouette sculpture with a luscious strawberry and rose jam filling, the My First Lipstick shade presented as lollipop lips made with couverture chocolate, or the Leather Blazer, a hazelnut log cake topped with a milk chocolate ganache and bright orange chocolate lips. Add to the special day's celebration with an exclusive Guerlain giveaway, made available to all mothers dining for tea.
The Langham Afternoon Tea with La Petite Robe Noire will be available from May 8 through July 31, 2016 from 2:15 to 4:15pm and 4:30 to 6:30pm on weekends and 3 to 5:30pm on weekdays. Prices are HK$348 per person and HK$598 for two.
Palm Court, Lobby, The Langham, Hong Kong, 8 Peking Road, Tsim Sha Tsui. For reservations, contact +852 2132 7898 or [email protected].​
Floral Scented Tea Time at the Four Seasons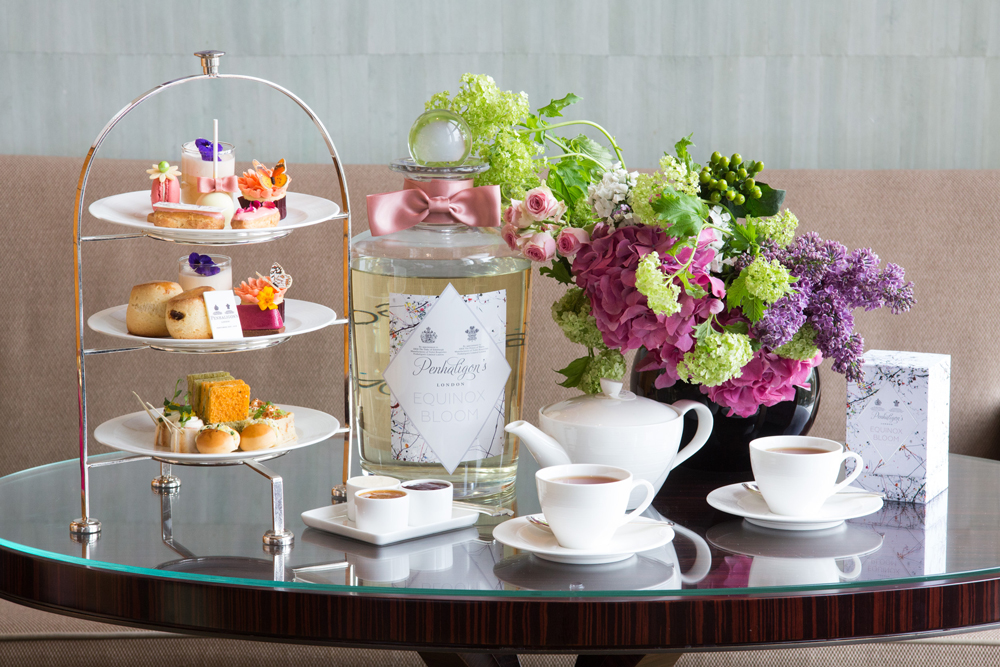 The Four Seasons Hotel Hong Kong has looked to luxury British perfume house Penhaligon's to inspire its Mother's Day tea set. Pastry chef Ringo Chan's three-tier multisensory menu drew upon the brand's latest scent Equinox Bloom, which evokes the aromas and floral notes of London's most refined tea salons, as he crafted his dessert items. Sample the Jasmine Lemon Cake Pop with Penhaligon's Bowtie, designed in the image of the perfume bottle, or the Rose & Pink Praline Éclair topped with Equinox Bloom's signature design by Yui Tanaguchi. Penhaligon's will also be treating all guests with a sample atomiser of the Equinox Bloom scent and an invitation to Penhaligon's in Hong Kong.
The Penhaligon's Mother's Day Tea Buffet will be available on weekends in May 2016 from Mother's Day onward, from 3 to 5:30pm. On May 8 (Mother's Day), prices are HK$385 per person, while for subsequent dates it will be offered at HK$270 per person and HK$515 for two.
The Lounge, Lobby, Four Seasons Hotel Hong Kong, 8 Finance Street, Central. For reservations, contact +852 3196 8888.