Adrian Cheng's Vision for Artisanal Movement Is Nothing Short of Spectacular
April 27, 2016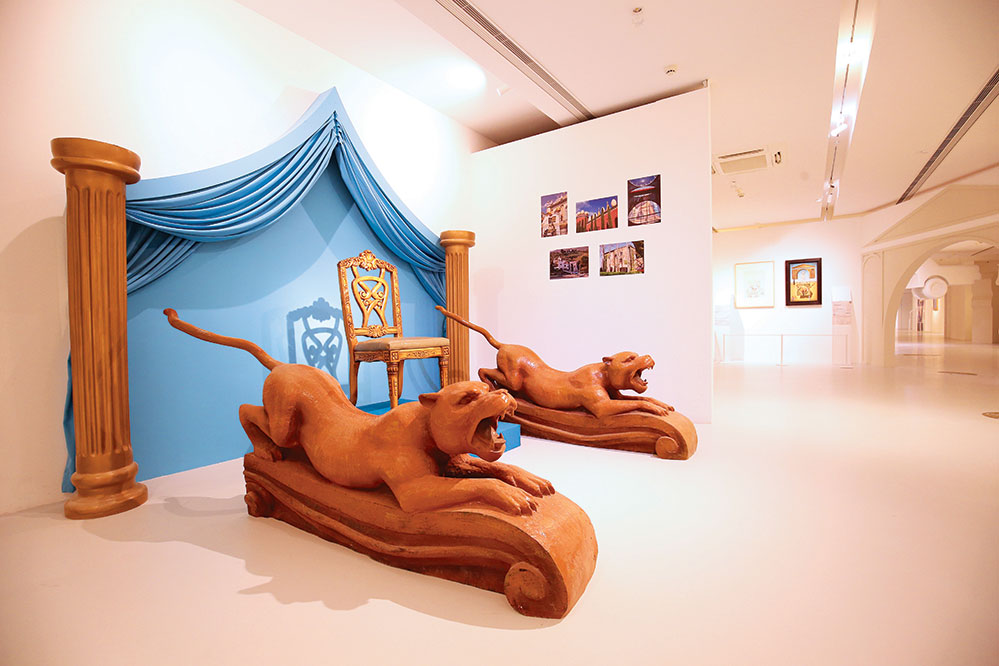 ​There's no greater statement of artistic intent than the expansive David Hockney painting that covers one wall of Adrian Cheng's office in New World Tower 1 on Queen's Road Central. It's not one of the more predictable Hockneys. It's Double East Yorkshire, a brightly coloured landscape. This quirky choice is somehow typical of Cheng, a business tycoon and an entrepreneur in the world of art.
Cheng belongs to the fourth generation of the family that owns the Chow Tai Fook chain of jewellery shops. His great-grandfather set up the business in 1929 and it is now worth US$14 billion. The chain is owned these days by New World Development, of which Cheng is executive vice-president. But art is Cheng's passion. "Art is part of everyone's daily life. And it's innate," he says. "Everyone has art inside them. And art, after all, is a tool to showcase your lifestyle. Creativity should be for everyone." 
Some are born great, some achieve greatness and others have greatness thrust upon them. Cheng's greatness is attributable to his birth, achievements and providence all at once – and perhaps one further factor: he has made it his business to bring art and its attendant educational and cultural benefits to the masses. The latter he does with the zeal of a Silicon Valley upstart and the discernment of a Renaissance patron. He serves on the boards of museums around the world, including M+ in Hong Kong, the Tate Modern in London and the Metropolitan Museum of Art in New York.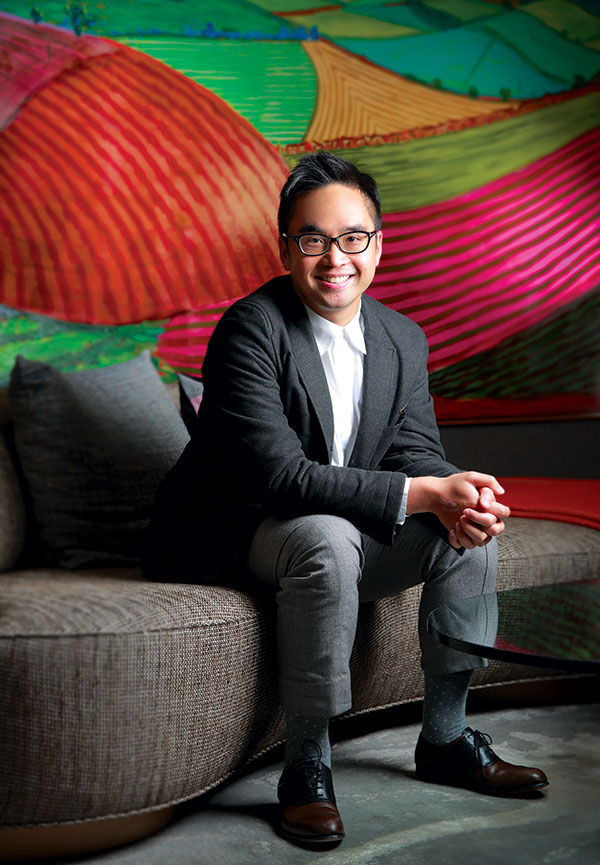 Cheng created the brand K11 in 2008, dictating three core values: art, people and nature. He gave K11 one bricks-and-mortar base in Hong Kong in December 2009, and another in Shanghai in June 2013. Just don't call them art malls. "It's museum-retail," Cheng says, "to help the ecosystem of art and culture among the new generation and propagate art for the mass. The experience is art gallery and museum combined."
K11 is meant for people aged between 25 and 45, whom Cheng describes as "a community that builds a multicultural concept in order to revitalise. We also promote sustainability. Every project will have urban farming, even pig farming, to help people understand the need for eco-awareness. Our slogan is: 'In art we live.' " 
K11 has plans for 19 projects in 11 cities in the mainland as it seeks to exploit the market there. "We have unique positioning and branding, because now a lot of millennials and Chinese customers not only want consumption upgrades but spirituality upgrades as well," Cheng says. "They want experiences. They want five-senses experience. They want to go to a place to learn and discover. And this curiosity factor is very important, because that's what drives them to go to K11. And with K11, we talk about art, culture, architecture, we talk about the environment, sustainability – and most importantly, we build a community."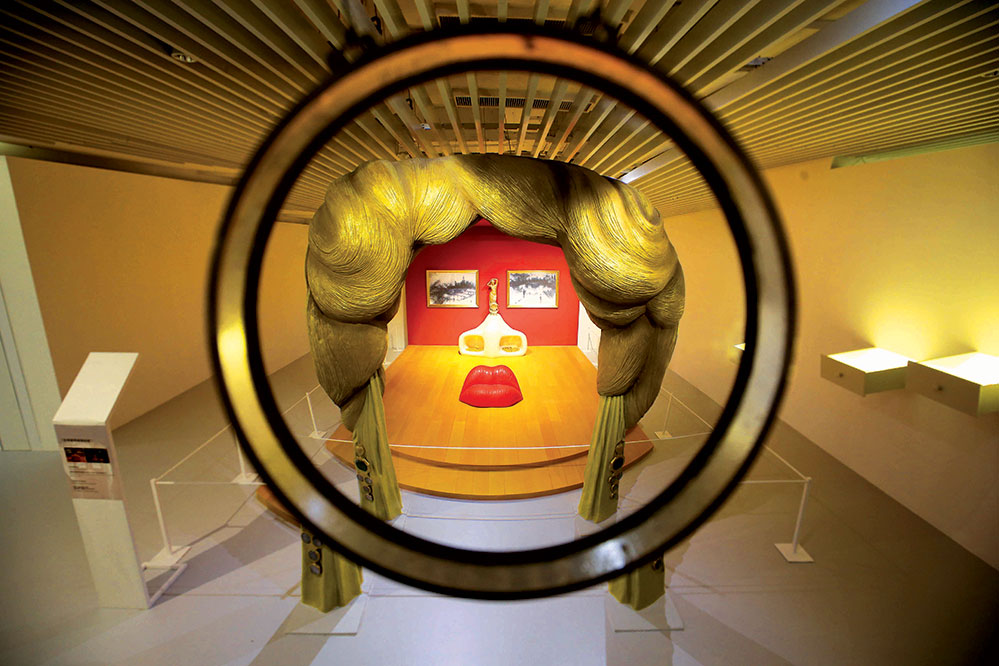 Cheng says 1.2 million people a month attend K11's art workshops and children's programmes in Shanghai. He says K11 in Shanghai has 80,000 customers that return not just to buy, but for the shows, talks, the art academy, to visit its art club and to drink coffee. "There, interaction is not just transactional," Cheng says. "They go to a place because they feel that they can learn something from it. This can energise and inspire them. And that is what K11 offers in Shanghai."
Cheng set up the K11 Art Foundation (KAF) in 2010. He built two art villages in Wuhan for artists. The foundation collaborates with museums and art institutes such as the Palais de Tokyo and Centre Pompidou in Paris, and the Serpentine Gallery in London to promote modern art. "KAF provides the public easy access to appreciate art and thereby elevate our collective understanding of culture," Cheng says.
Cheng has high hopes for art in Hong Kong. "Hong Kong has become a focal point around the world. Art Basel attracts younger collectors, exposing them to different art pieces, from different genres, and eras," he says. "It attracts people from around the region, too, and it's a good education." He imagines art snowballing in Hong Kong. "I think Hong Kong can be the number one art city in the world and I think the key is its islands," he says. "For example, you could do a triennale or biennale, and people could take boats to these islands. It will be such a cool thing. It would boost tourism, and VIPs would be very interested in visiting. You could then have installations on the islands, commission works from artists, and it becomes something very memorable. And it's great for public art and education."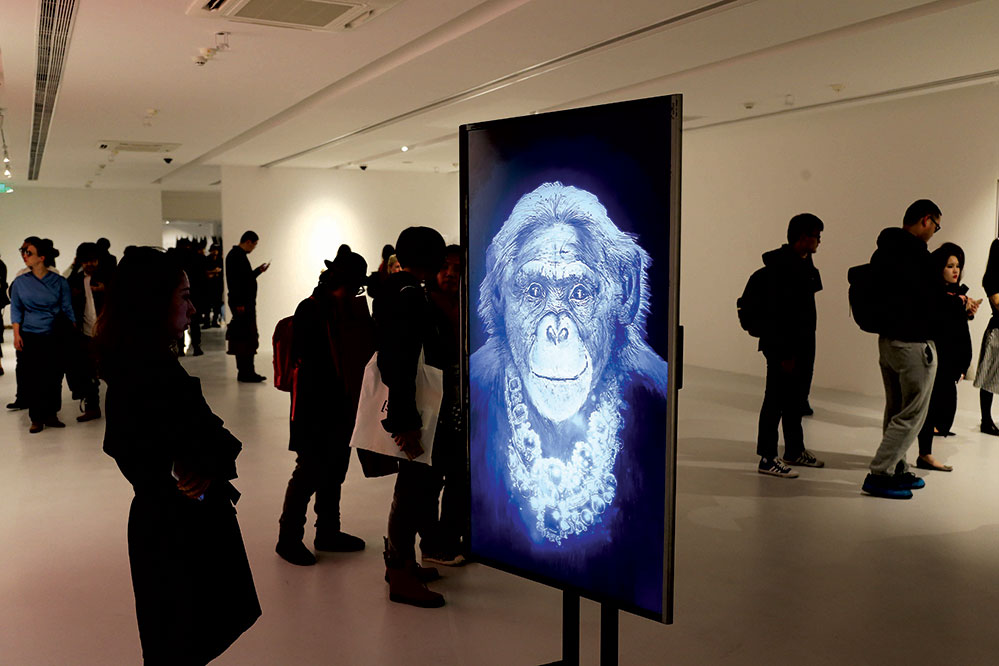 K11 prints Artoid, a free bimonthly newspaper all about art. "While we relish the festivities and attention shown in the cultural arena, we often need to remind ourselves that the support of our artists and art scene should not stop when the show is over – it takes dedication and perseverance to ensure the cultural scene of China and Hong Kong continues to develop and thrive," Cheng recently wrote in Artoid. "We are embarking on an exciting trail that will see young Chinese artists become stars on the world stage. Let us take this journey together."
Of course, for Cheng it's also a money trail. He has been showing his own creative talent for the past five years by designing collections of jewellery for Chow Tai Fook. He then auctions them to VIPs in the market for one-of-a-kind jewellery. "We've been producing and crafting a lot of unique pieces," Cheng says. "We have a lot of artisans that work for us and can hand-make the most beautiful masterpieces for Chow Tai Fook. We want to showcase their work to the world and our VIPs. Again, the art's not far away. The current collection, The Art Labyrinth, consists of pieces inspired by paintings and modernism, or like an art collection in jewellery form."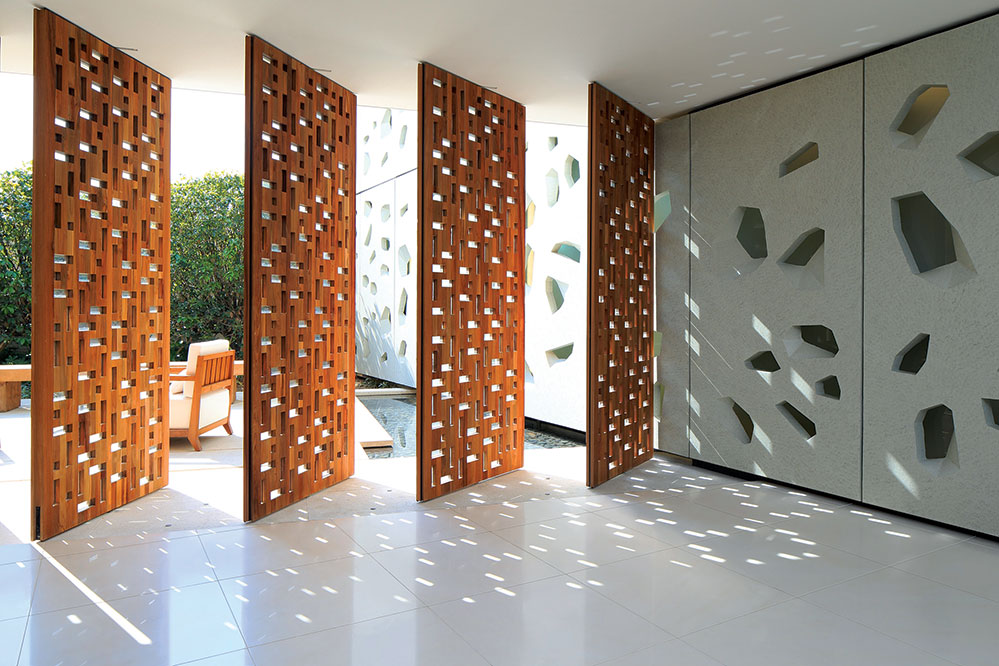 Cheng imagines his company eventually offering everything. "From sustenance to decor to bespoke services to one's home, our attention to quality in all elements marks the beginning of The Artisanal Movement," he says. What is this concept that Cheng has started? Not just art, but philosophy, he says. "It's a journey of expanding one's imagination, not limited to design and aesthetics, but also amassing a modern living culture through our persistence in delivering bespoke craftsmanship manifested by originality."
Immediate examples of New World's  cultured residential offerings include Park Signature in Yuen Long, and The Pavilia Hill in North Point. The landscaping designer is Zen Buddhist priest Shunmyo Masuno, who is president of Japan Landscape Consultants and celebrated for his gardens around the world. 
Says Cheng: "For us, property development instils creativity, not just art. It must showcase culture, furniture, fashion, architecture – important cultural elements in our daily lives. The Artisanal Movement is saying every single person is an artisan, we are all here to create. Every single object, every single detail is collected and sourced from the most beautiful materials."