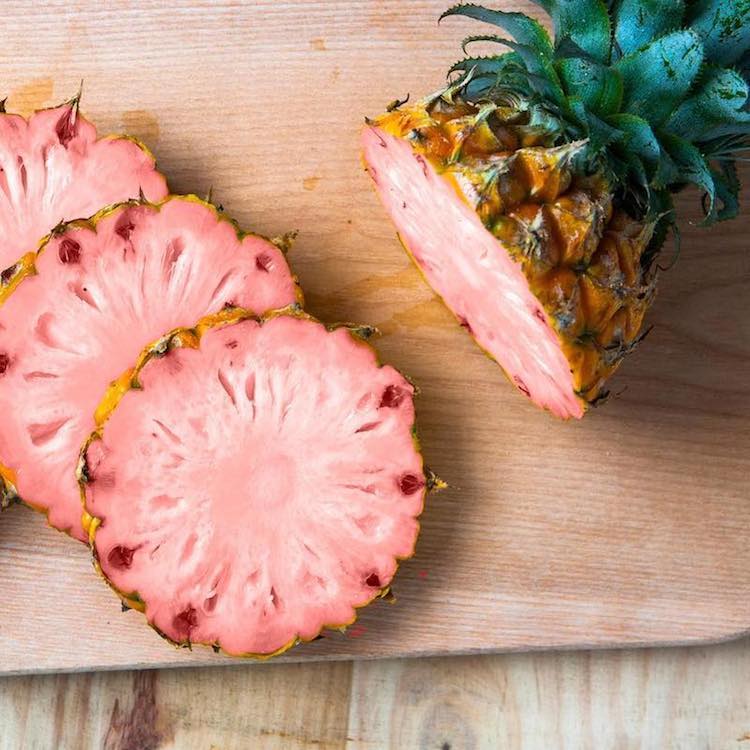 Almost every Instagrammer's feed was dominated by healthy smoothie bowls and avo' toast in 2017. For 2018, we're looking at picture-perfect plates decorated with pink pineapples and, wait for it, crickets as a good and 'grammable source of protein. Since the beginning of a new year means a new (and long) list of resolutions, we asked The Stylish Health Coach to give her verdict on the latest up-and-coming superfood trends.
Pink pineapples
We've witnessed the birth of some great inventions, from Facebook to the iPhone, and now thanks to science, we have the pink pineapple. Though we predict these beauties to become the next big thing on Instagram, the question remains whether you should be indulging in these flatlay-ready fruits. The pineapples may have gotten their stamp of approval from the FDA, but that doesn't mean it's safe to consume.
They've been genetically engineered to produce lower levels of the enzymes that convert lycopene to beta carotene so that the pineapple gets its pink hue from the same pigment, which makes watermelons pink and tomatoes red. As innocent as it may sound, with the recent rise of autoimmune diseases, it's still not clear whether it's really safe. My advice? Stick to the real thing and leave the pink pineapples where they belong: in the lab.
Cassava
It's no understatement to say that this powerful root is a healer in its own right. As a low-GI food, cassava should be a staple for anyone with diabetes. Besides vitamin B and a variety of minerals that are deeply rooted in this tuber, it also balances the gut flora, making it a perfect side dish for those with IBS. The root can be enjoyed as a replacement for potatoes, for example: as chips or in fritters.
Cassava flour, on the other hand, has been marketed as one of the newest superfoods to hit the shelves. Though it's seen as a great substitute for anyone with a gluten, grain or nut allergy, it's ironic that this starchy substance doesn't only trigger weight gain but also increases blood sugars and insulin resistance. The moral of this story is: stick to whole and unrefined foods because processed products don't do our health or bodies any favors.
Moringa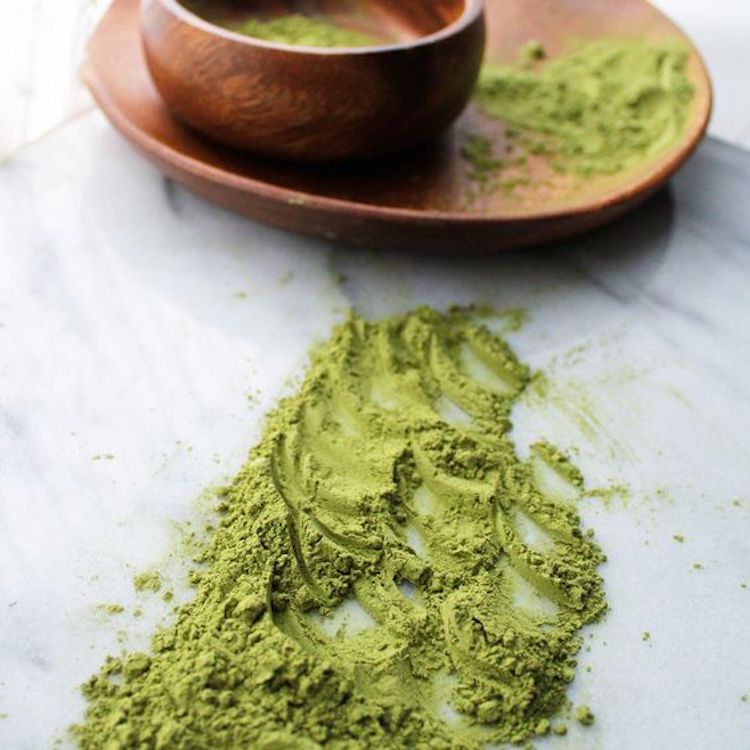 Moringa leaves have quickly gained popularity for its powerful anti-inflammatory and antioxidant properties. Also known as the miracle tree, its leaves are a rich source of vitamin A, C, and E, amino acids, calcium, potassium and protein and can be cooked much like any other leafy green such as spinach. Add them into your scrambled eggs, home-made soup, curries and even your smoothies. Moringa is also available as a powder, which you can add to make a Morigna Matcha latte or healthy baked goods. Besides reducing inflammation and fighting free radicals, the nutrient-packed leaves contain a high concentration of polyphenols. Protecting the body from toxicity and damage, Moringa is the perfect way to show your liver some TLC after a long boozy night.
Watermelon seeds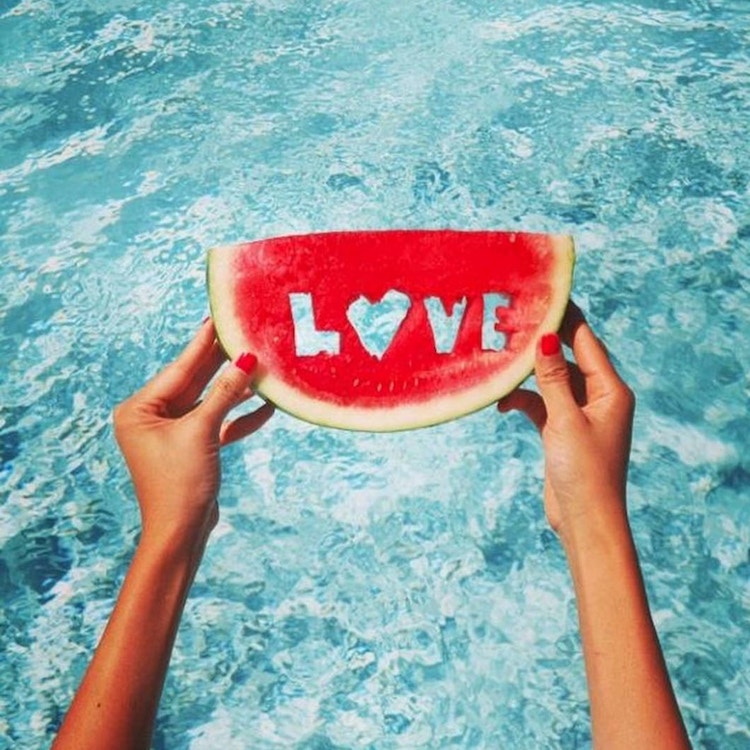 Indulging in a slice of watermelon can help rebuild your electrolytes (try it next time you have a mean hangover) but really, it's all in the seeds. They're rich in healthy-fats, vitamin B and micronutrients such as copper, selenium, zinc and potassium. To enjoy them you can roast your seeds for 15 minutes as a snack or go out and substitute your sunflower oil with watermelon seed oil—something that's very common in Africa.
Crickets
In case you've been living in ignorance for the last few years, our current animal agriculture industry is one of the biggest contributors to global warming. Hence, it's essential we continue to seek new and innovative ways to make our future a little less grim. Say hello to crickets. In Asia and Africa, these bugs have long been a staple in the everyday diet. Not only are they a great source of vitamin B12, calcium, omega 3 and 6 fatty acids, they also contain about 65% protein. Though the idea of consuming crickets may make you squeamish, this isn't a dare à la Fear Factor but rather a sustainable alternative to animal protein. If you still can't stomach the idea, there's always cricket flour. You have my word—you won't even be able to taste the difference.