Who doesn't love a good cheesecake? This classic sweet is believed to have been satisfying dessert cravings since ancient Greek times, with its indulgent combination of rich, creamy cheese and buttery biscuit crust proving a winner in practically every region across the globe since – and of course, Hong Kong is no exception.
With that in mind, we've fired up our sweet tooth and scoured the streets for Hong Kong's best cheesecake desserts (although we'll save the current Basque cheesecake craze for some other time) – and here are five of our favourites:
LPM Restaurant & Bar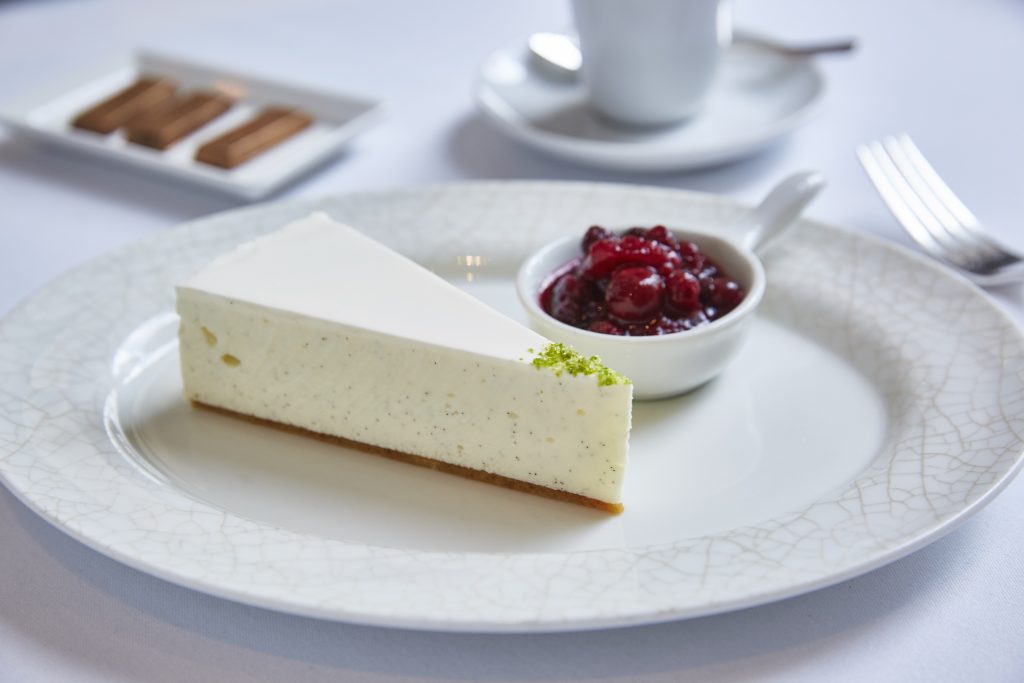 With branches scattered across the world including London, Miami, Dubai and Hong Kong, buzzy French-Mediterranean restaurant LPM (formerly known as La Petite Maison) is a global success story – and their signature cheesecake has to be one of their most raved-about dishes, whatever city you're in.
One taste and you'll soon find out why; gorgeously creamy yet somehow wonderfully light, their cheesecake is made from fromage blanc – a soft French cheese often mistaken for yoghurt due to its silky texture. Add in a delicate biscuit base and side serving of mixed berry compote, and you've got all the ingredients for a truly heavenly cheesecake… one portion simply isn't enough.
LPM Restaruant & Bar, 1/F, H Queen's, 23-29 Stanley Street, Central, Hong Kong, +852 2887 1113
Carbone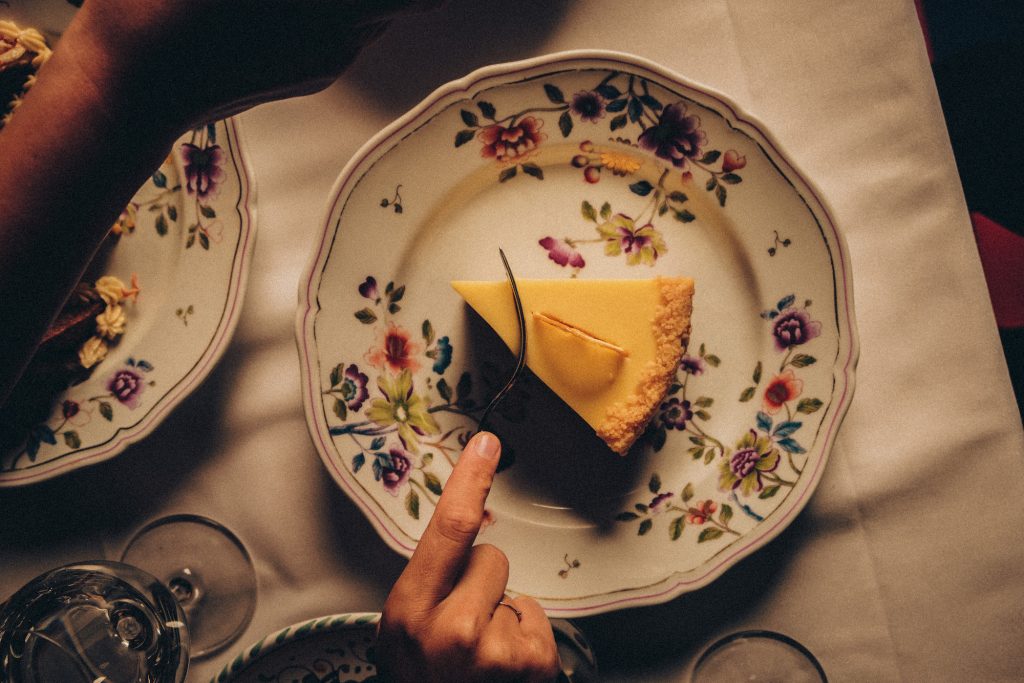 While the family-sized portions of American-Italian classics at Carbone are all too tempting, don't make a rookie mistake and not leave space for dessert – because to do so would mean missing out on their insanely delicious lemon cheesecake.
Every meal's a celebration as far as Carbone's lemon cheesecake is concerned; in fact, we might even go so far as to say it's our favourite thing on their menu (sorry, vodka rigatoni). Immaculately executed, lusciously creamy, with generous amounts of buttery cookie crust and infused with just the right amount of tart lemon flavour, this is one cheesecake where you'll definitely be scraping the plate clean.
Carbone, 9/F, LKF Tower, 33 Wyndham Street, Central, Hong Kong, +852 2593 2593
Henry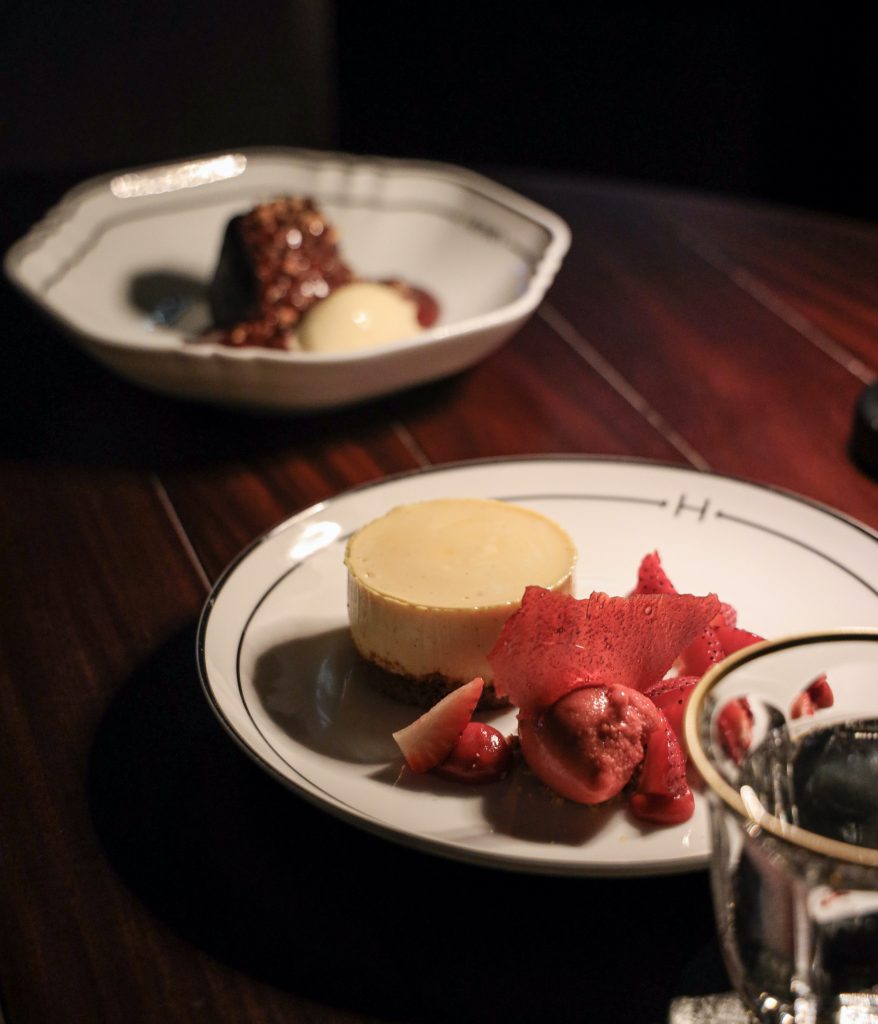 Chef Nate Green has been turning out fantastic cheesecakes since his days at Rhoda and Ham & Sherry (#RIP), so it's no surprise that his cheesecake at Rosewood's steakhouse Henry is another winner.
Velvety-smooth, wickedly rich and generously flecked with vanilla, Henry's all-indulgent cheesecake is served with seasonal fruits – on our latest visit, beautifully caramelised, perfectly ripe figs, alongside a scoop of pistachio ice-cream. If, like us, you're all about that cheesecake base, you'll be pleased to hear this one hits our golden ratio of having almost as much thoroughly moreish, buttery biscuit crumb as it does creamy cheese.
Henry, 5/F, Rosewood Hong Kong, Victoria Dockside, 18 Salisbury Road, Tsim Sha Tsui, Hong Kong, +852 3891 8732
Teakha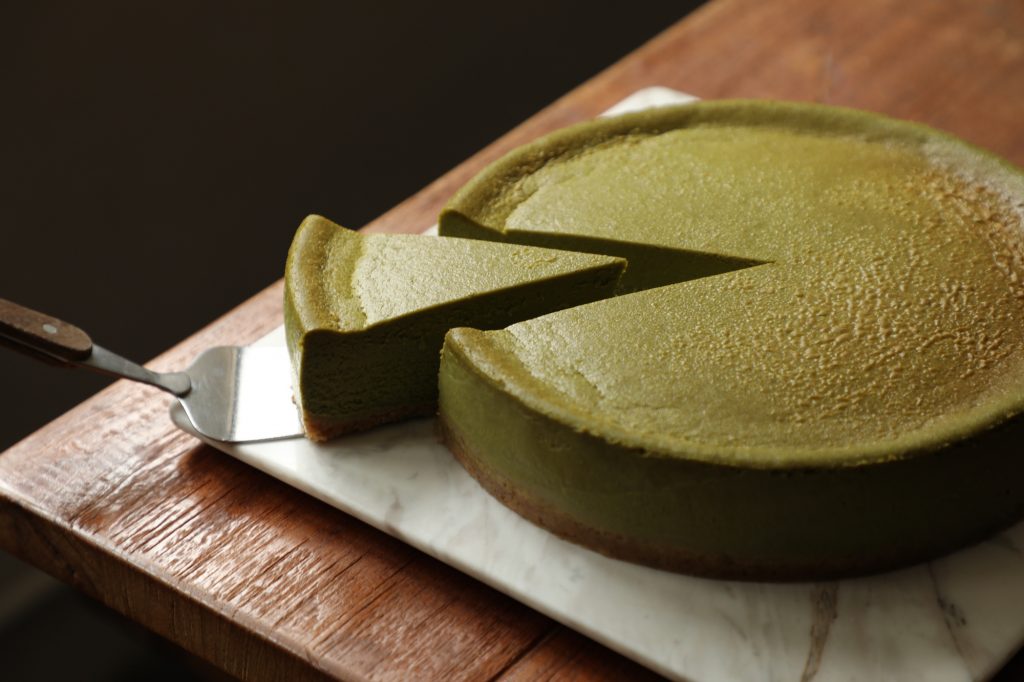 As lovers of both tea and cake, Teakha's delightful tea-infused cheesecakes are a match made in dessert heaven.
While varieties change seasonally at this charming café – our top pick is the smoky elegance of hojicha – their homemade matcha cheesecake is a menu staple and perennial favourite. There's just something about the clean, crisp taste of green tea that balances beautifully against creamy-rich, silky-smooth cream cheese, with neither flavour overpowering the other. Grab a slice with one of Teakha's freshly-brewed cuppas, and you've got everything you need for an afternoon well-spent.
Teakha, Shop B, 18 Tai Ping Shan Street, Sheung Wan, Hong Kong, +852 2858 9185
The Cheesecake Factory
Of course, no cheesecake round-up would be complete without an appearance from The Cheesecake Factory… the clue is in the name, after all. This popular American chain is internationally famed for their cheesecakes, with the Hong Kong restaurant featuring over 20 different varieties of the dessert on their menu.
With extravagant flavours including salted caramel, mango key lime, peanut butter fudge and chocolate chip cookie dough, it's near-impossible to pick a favourite, although we do admit to having a soft spot for their original. The cheesecake that started it all features a delectably creamy filling and slightly tangy sour cream topping, but its MVP is the totally addictive Graham cracker crust (yes, it goes up the sides and yes, we have had fights with dining companions over who gets the biggest side bites) – delicious proof that sometimes it's the most simple things in life that turn out best.
The Cheesecake Factory, Shop G102, Harbour City Gateway Arcade, 25 Canton Road, Tsim Sha Tsui, Hong Kong, +852 2791 6628