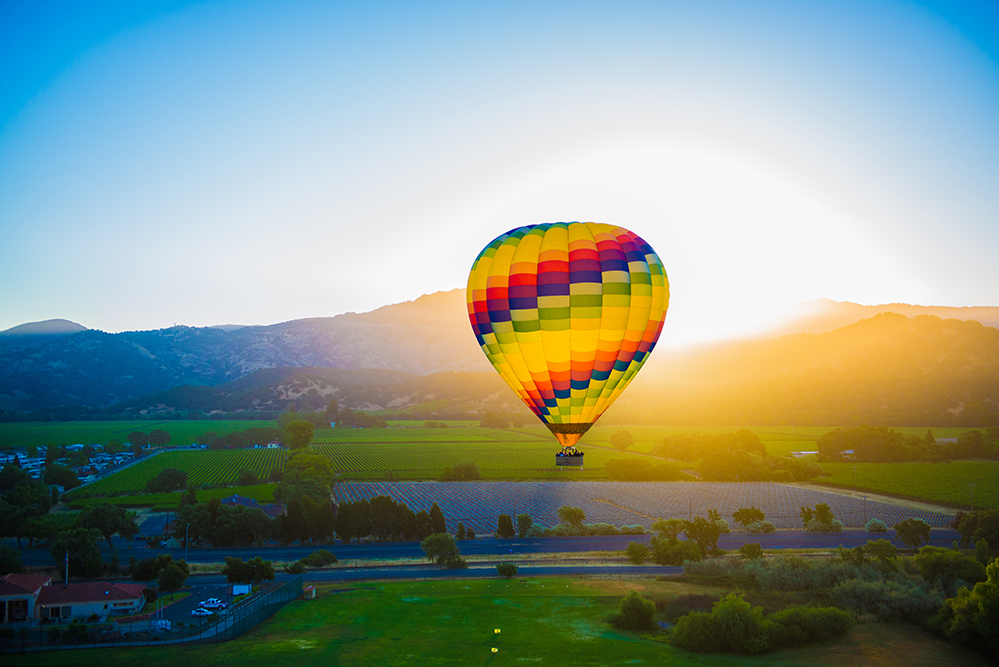 It would be a shame not to drive an hour north to the spectacular country around the Napa Valley when visiting San Francisco. The Napa region is the source of the best wines and some of the freshest produce California has to offer. Take our advice and beat the crowds by visiting mid-week, stay the night and wake up to continue indulging in the pleasures on offer.
First step, breakfast
Lining your stomach is crucial before getting on your wine tasting. If you stay at the Andaz Napa in Napa city, the Oxbow Public Market is just minutes away. The indoor market takes up 2,970 square metres and houses the best of Napa Valley's fresh produce and artisanal products. There are dozens of small shops, farm stalls and restaurants. The deck outside, all 730 square metres of it, is pooch-friendly.
Oysters for brun​ch
Head to the Hog Island Oyster Company and take your chances, because they don't take reservations. Order six of the establishment's freshest oysters or grilled oysters with bacon and barbecue sauce made in-house. Make sure you wash them down with a crisp sparkling wine. Also worth trying is a bowl of Manila clam chowder. This acclaimed dish contains tiny, fresh clams, smoky bacon, Yukon Gold potatoes and farm-fresh vegetables in a creamy broth, with no flour added. You might want to try the grilled cheese sandwich made with a trio of Cowgirl Creamery cheeses. Dip it in the chowder to soak up all of its creamy deliciousness. If it is Dungeness crab season, do not miss a chance to taste the crab macaroni and cheese.
For lunch, something sweet, something savoury
Save room for C Casa's tacos made with Napa Valley seasonal produce. Order the rotisserie duck tacos with tiny Valencia oranges; every bite is divine. Better yet, take home some herb-crusted rotisserie duck for dinner or for sandwiches the next day. Cleanse your palate by heading across to Three Twins for a taste of its organic lemon cookie ice cream, the flavour most in demand. You may want to stop by the Ca' Momi Enoteca for one of its signature bignè, a deep-fried choux pastry, in a range of flavours that includes the popular milk and honey variety.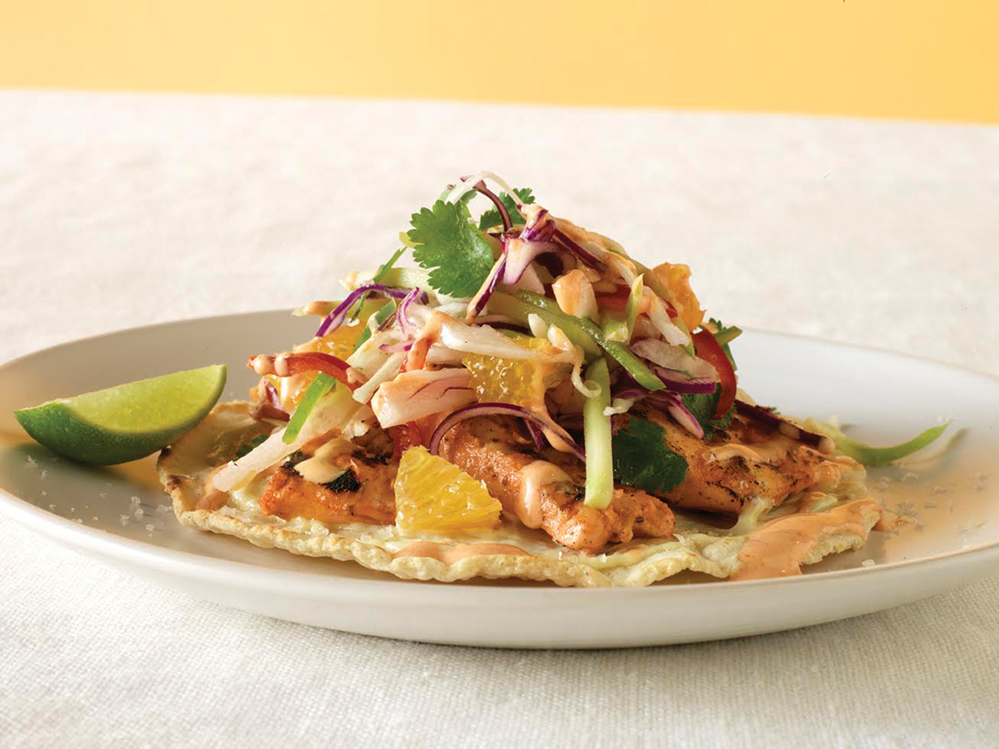 Wine tasting
Not everybody has the privilege of visiting exclusive wineries such as Screaming Eagle in Oakville, north of Napa, or the Futo Estate. But the Opus One winery, famous for its Bordeaux-style blend, is open for tastings from 10am to 4pm. Visit the terrace upstairs, where you can enjoy a panoramic view. Joseph Phelps Vineyards is another venue with a beautiful outdoor terrace for tastings. Duckhorn Vineyards offers tastings of its renowned merlot in charming, farmhouse-inspired rooms overlooking beautiful gardens. Stop by at the St Supery winery, acquired last year by Chanel, the purchase being an expression of the love for wine felt by Chanel's co-owners, Alain and Gérard Wertheimer. Tastings are held in the bar and patio twice a day, but book in advance if your party is six or more.
Take a breather
Those wary of drinking all afternoon might want to head for the Culinary Institute of America at Greystone in St Helena. Take a brief class in cooking and watch the demonstrations before taking a tour of the historic building that houses this branch of the institute. The itinerary for those with thirsts unquenched should include the insta-worthy Quintessa, a winery near St Helena, where reservations can be made for private tastings in the glass pavilions near the lake; the Kenzo Estate, noted for its Sauvignon Blanc called Asatsuyu; and the Artesa winery, designed by Barcelona architect Domingo Triay.
Cocktail hour: Chardonnay and olives
Drive to the beautiful Auberge du Soleil in Rutherford for sundowners on the terrace overlooking the valley. Instead of a cocktail, opt for a chilled carafe of the buttery Lewis Cellars Chardonnay, which goes together divinely with a dish of Castelvetrano olives. The bar in The Restaurant at Meadowood in St Helena makes outstanding cocktails, served with snacks from the kitchen that have earned the establishment its three Michelin stars.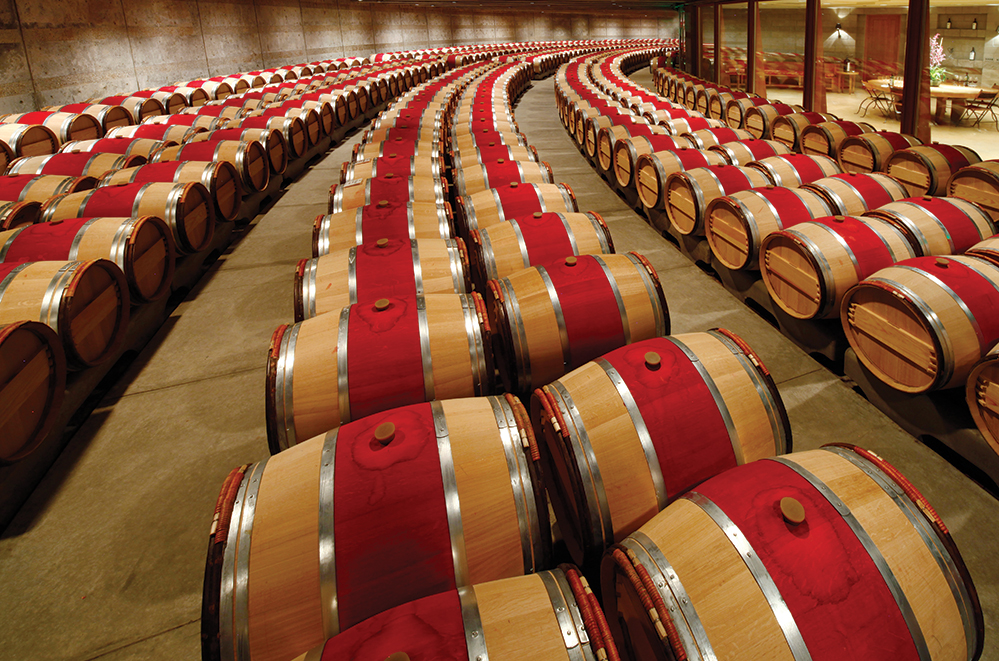 From France to America
Despair not if you have failed to book a table at Chef Thomas Keller's The French Laundry, another restaurant boasting three Michelin stars; other more laid-back Keller establishments offer his delectable creations. One is the Michelin-starred Bouchon Bistro, where a zinc bar and vibrant mosaic flooring designed by Adam Tihany set the scene for dining on French favourites, seasonal menus and raw bar selections. Food and drink can be taken indoors or on the patio that looks over Yountville. Order the salmon rillettes, escargots in Bouchon Bakery puff pastry, parfait de foie gras and the Steak Bouchon with truffle fries. At Ad Hoc, taste some of Chef Keller's childhood favourites from a menu of American comfort food. The four-course set menu changes daily. If you're lucky it will contain Keller's famous fried chicken.
Second supper: sweet treats
If you're craving Italian food or seeking a post-dinner drink, cross the road to Bottega, a restaurant run by the Emmy-winning television chef, Michael Chiarello. Start with a Bellini and then tuck into fried calamari and Polenta Under Glass, a dish that highlights polenta served with aromatic mushrooms, crispy parmesan and balsamic vinegar made in-house. Choose from a range of delicious pastas made on the premises, but save room for the Zeppole alla Fragola, mini-doughnuts filled with strawberry jam that come with a mascarpone dipping sauce. The patio at Bottega is a great place for a nightcap.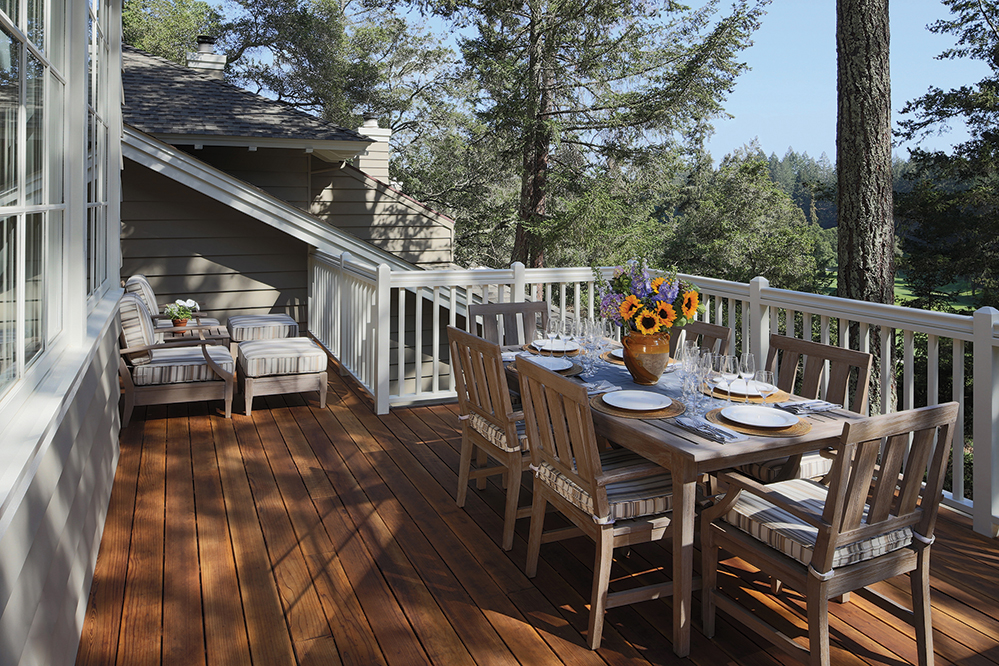 High on life
Whether you are staying at Rutherford's Auberge du Soleil, the Meadowood Napa Valley resort in St Helena, the Bardessono hotel in Yountville or the Andaz Napa, it's a short drive to the Domaine Chandon California winery. Over pastries and coffee in the winery's Michelin-starred Étoile restaurant, staff from Napa Valley Balloons will brief you on your imminent flight in a hot air balloon. Your pilot will take you up for between 45 minutes and one hour, wafting you over the valley in the warm morning rays.
A Mimosa moment
Upon touching down, the complimentary Mimosas flow freely, helping to maintain that lighter-than-air sensation. To soak up the bubbles, skip over to the Bouchon Bakery and beat the long queues that form later in the day. Order freshly baked bacon cheddar scones, giant macarons and velvety quiches, and chase them down with a vanilla latte. Alternatively, have one of the sacred English muffins at The Model Bakery in Napa, then stroll around the city centre.
Back to the bottle
Drive to scenic Calistoga and visit Castello di Amorosa, a replica of a Tuscan castle built in 1994 by a fourth-generation Italian winemaker and entrepreneur. The guided tour ends with a tasting in the castle's private bar. Head over to Larkmead Vineyards to tour one of the oldest family-owned wine estates in the valley. You can taste its current output if you book in advance.
Takeaway for the road
A stop at the Oxbow market on your way out of Napa is worth it – you can thank me later. Start at the Oxbow Cheese and Wine Merchant, which also does charcuterie. Make your way through the stalls and pick up fresh spices and custom-made organic blends at Whole Spice; grab a bottle of olive oil from the most highly awarded producer in the United States at The Olive Press; and stop by The Fatted Calf, a charcuterie and butcher known for its artisanal salumi. Near the door, grab some bite-sized cakes from Kara's Cupcakes. Try the chocolate velvet, banana caramel or a fleur de sel, with its caramel filling and chocolate ganache. If you are feeling indulgent, there's a larger S'mores cupcake. Pick up a seared ahi tuna burger and a white pistachio milkshake from Gott's Roadside or be first in line at Addendum for a lunch box built around Chef Keller's buttermilk fried chicken, barbecued pork ribs or pulled pork sandwiches. Enjoy a picnic in the herb and vegetable gardens before you go.