Who wore what on the 2018 Grammys red carpet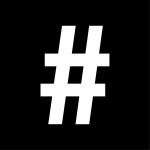 By: Marta Colombo
January 29, 2018
Music's biggest night just unfolded at New York's Madison Garden – the first time in fifteen years for the Ceremony to be hosted in the city. James Corden hosted the 60th ceremony and welcomed on stage a star-studded line-up of artists, which included Cardi B, Lady Gaga, Luis Fonsi, Kendrick Lamar and Kesha.
Miley Cyrus and many other celebrities wore or carried white roses on the red carpet to support the Time's Up and #MeToo movements against sexual harassment. "I'm wearing the white rose this week, which represents solidarity with everything that's going on and there's a lot of people also wearing it, so I'm excited to show my support," British pop star Rita Ora told CBS News on Sunday night.
Veteran rapper JAY-Z entered the ceremony as the top nominee but Kendrick Lamar and Bruno Mars ultimately emerged as this year's biggest winners with five and six gramophones respectively.