10 indie Hong Kong florists to follow on Instagram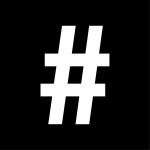 By: Natsuki Arita
February 9, 2021
Flowers are used to punctuate important events and while they can be a little pricey, there is absolutely no reason why you can't decorate your Instagram feed with some colourful and virtual botanics. 
With Chinese New Year and Valentine's Day coming up, you might be feeling a bit high-strung about the options available to you. This year, why not go beyond the usual suspects and support 10 Indie Hong Kong-based florists for your everyday floral needs. 
Flos on the Folk 
From concrete to florals, Flos on the Folk is a remarkable blend of architecture and flowers thanks to its founder Vanessa's training as an architect. This multipronged approach to floral design makes her pieces a one-of-a-kind hit in the bewitching art of flower arranging. 
Vanessa is able to bring a will to the flowers, allowing them to take up space with calculated poise and intention. You can't help but respect and marvel at them as if you were walking through the Museum of Modern Art.
With Valentine's Day coming up, Flos on the Folk presents their Valentine's collection which is a trendy circle handbag filled to the brim with preserved flowers, including the classic garden rose. These bags can be worn out on the streets, or perched on your shelf as a long-lasting display. 
Follow @flosonthefolk on Instagram
Blooms and Blossoms
Blooms and Blossoms is the most name-fitting company on this list, and that's exactly what the name implies – nothing but open-faced gorgeous flowers captured in their ripest bloom. These delicate flowers look like they've been frozen in time, a never-ending springtime for your Instagram feed. 
Blooms and Blossoms most popular arrangements expose the stalk, letting the flowers speak for themselves naturally. This year, Blooms and Blossoms are ringing in the new year with a decadent Chinese New Year collection filled with auspicious flowers of red and gold. 
All of their seasonal collections come in the 'Bloom Bucket Bag', which is sure to get you a couple of double-takes on the street. 
Follow @bloomsandblossomshk on Instagram
Hanaichi Flowers
Hanaichi is the romanised term for 'floral position' in Japanese, which is where this company takes a lot of inspiration from. These floral arrangements are reminiscent of Japanese and Korean pastel aesthetics; Pocky in one hand and strawberry milk in the other. 
The flowers themselves are also imported from Japan and Korea, staying true to the arrangement style of the flowers' countries of origin. Hanaichi likes to play around with muted blues, purples, pinks, oranges and yellows; a colour palette that is unmistakably popularized by modern-day Japanese and Korean fashion.
The instagram profile is chock full of fairy soft-girl aesthetic, probably because of how deliberate each arrangements' mellow colour palette is. 
Follow @hanaichi.flower on Instagram
Fleurique Flowers 
Fleurique Flowers is another romantic pastel focused floral design company, but its inspirations lie more in the West. Their bouquets and arrangements bring forth a nostalgic, almost vintage impression of love, like finding an old sepia-toned photograph of your grandparents when they were young in a chest somewhere. 
Cotton candy skies, fields full of lavender, and blush tones are quintessential to the Fleurique Flowers concept, reminiscent of the pink-orange hue of the Paris sky at sunset. Fleurique Flowers features the rose in almost every arrangement, making each and every bouquet an extremely romantic selection of flowers that anyone would be happy to receive. They like to stick with feminine colours like pinks, whites, reds and lilacs. 
Follow @fleurique.flowers on Instagram
Floral Flowerist
Floral Flowerist dabbles in designing preserved flowers for centerpieces as well as fresh botanicals. Their approach to flower arrangements is very much out of the box, even if their flowers are inside them. Floral Flowerist makes use of peace lilies of all colours in many of their floral arrangements, along with other strange botanics that might be new to you. The arrangements are always one of three: bold, playful, or dramatic – with the constant that they are all always beautiful. 
For their Valentine's collection, Floral Flowerist is releasing preserved flowers suspended in a box for you and your loved ones – a unique take on the traditional Valentine's Day bouquet. 
Follow @floralflowerist on Instagram
PoppyPod Floral
PoppyPod Floral's Instagram feed is akin to a photo-journal, where you'll feel as though you are watching the artist explore their skills and creative whims. You're not quite sure what to expect because of how versatile the flower arrangements are, but it's always a pleasant surprise. They might be multi-coloured, monochrome, or a centerpiece made with rope and string. 
There is a huge selection of colours in this feed, and you can expect that this will remain unchanged for a long time. 
Follow @poppypod.floral on Instagram
Jungleland
Jungleland Floral is another romantic Hong Kong floral design company, made to feel like a curated 'jungle' of bold pinks, yellows, purples and whites. Their Instagram feed speaks to any girl or guy with a fondness for femininity, brightness, and bubbliness. You could say that Jungleland Floral takes on a more holistic personality beyond their arrangement style, as a collection of photos that brings people joy. 
Each arrangement is bright and playful, reminding you of the excitability and giddiness that you had as a kid. 
Follow @junglelandfloral on Instagram
Anot
Anot studio is an artful interplay of flowers and light. Unlike many florist Instagram accounts on this list, Anot studio carries a certain air of elegance and edge. The exposure is set darker than usual to bring out the classical beauty of the flowers, like a Hans Bollongier painting. Anot studio also sets a more realistic standard for your florals like how they would look on a rainy day or at dusk. 
The studio also does many fun and experimental things with flowers, dissecting them, playing with their shadows. Anot studio is exploratory, but also the most authentic in terms of capturing beauty in the simple things. By making flowers and nature the muse to Anot studio's work, the studio is able to project a modern flair in the world of flower art. 
Follow @anotstudio on Instagram
Chica & Peppa
Scrolling through Chica & Peppa's feed is like pursuing an art magazine. The account was born at the end of last year, meaning that they are a modern floral design company with fresh and innovative ideas about how they wish to present their work.
The account is also Japanese-inspired, being well-versed in the 'ikebana' style and playing around with beige tones, dark reds, sage greens, and feathery preserved plants. Symbolism plays a big role in their flower arrangements, as they often associate certain values and feelings to the flowers they use. 
Follow @chicanpeppa on Instagram
Status Quo Floral
Status Quo Floral concerns itself with natural beauty, something that flowers never lack. All the bouquets and flowers are 'busy' in the sense that they are clustered together, exuding the beauty of a wild overgrown flower bush. 
Every arrangement is a firework of romantic colours, purples, pinks, ambers, whites and violets – as if you had stumbled into a field of flowers and scooped your wingspans' worth of flowers into your arms. The Instagram account has a romantic chic feel to it, and you can almost smell the flowers through the screen. 
Follow @statusquo.floral on Instagram
See also: Valentine's Day Gift Guide: 8 watches for your other half