#legend x Hong Kong Cancer Fund: How to support Breast Cancer Awareness Month
October 13, 2020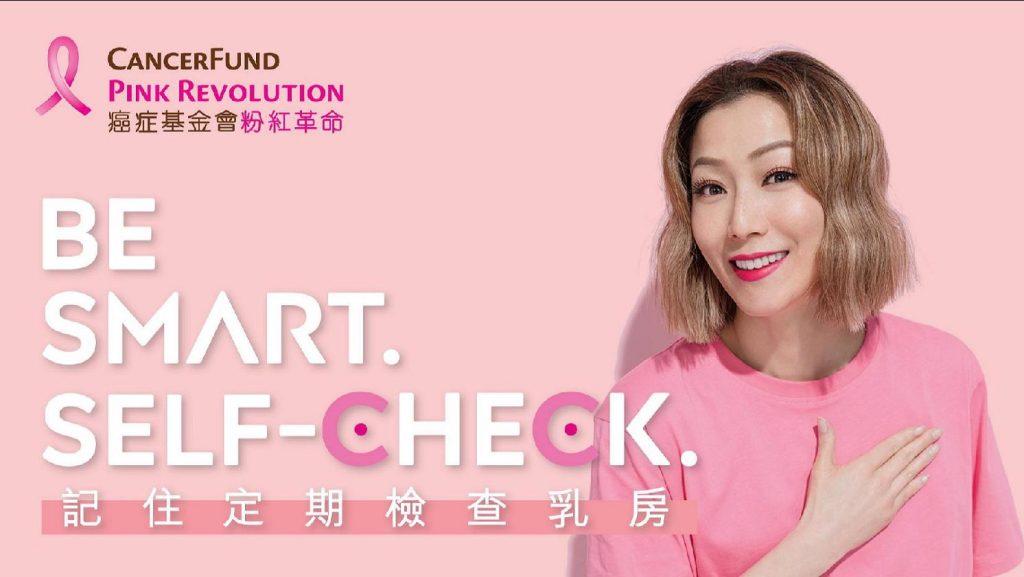 In support of Breast Cancer Awareness Month, we've joined forces with Hong Kong Cancer Fund as media partner to help raise awareness. This year also marks the 20th anniversary of ­Pink Revolution – the city's largest and most comprehensive breast cancer awareness and fundraising campaign.
Among the host of initiatives for Pink Revolution this year, you might have noticed the #YogaForPink Challenge on your Instagram or Facebook feed. In fact, you might have even been nominated for the challenge. Find out how you can get involved to support Breast Cancer Awareness Month below:
1. From 5-23 October, join the #YogaForPink Challenge
Upload a photo of yourself doing the Double Boat Pose with a friend on Instagram or Facebook, and nominate three friends to do the same and/or donate to the HKCF.
Here are the tags and hashtags to add to your post: @hongkongcancerfund #hongkongcancerfund #PinkRevolution2020 #sharethecare #cancerfundpink #breastcancer #Besmartselfcheck #yogachallenge #challengeyourself #challengeyourself #doubleboatpose #doublev #vv #癌症基金會粉紅革命 #香港癌症基金會 #粉紅革命 #乳癌 #定期檢查乳房 #粉紅瑜伽 #癌症基金會粉紅革命2020
All done? Don't forget to fill in your information here for a chance to win prizes from Pure Yoga and LeSportsac!
2. Shop for a cause
Whether you're renewing your wardrobe for fall, doing some grocery shopping or dining out with friends, splurge to your heart's content while making the world a better place for breast cancer patients. Click here to check out the list of Pink Sponsors that are donating a portion of their sales to the Hong Kong Breast Cancer Foundation.
3. Dress pink on October 23
On October 23 (aka. Dress Pink Day), wear pink to raise awareness, build solidarity, and show support to breast cancer patients. Whether you are planning on a tone-on-tone pink look, or simply want to inject a splash of pink into your outfit, get inspired by these bright ideas.
4. Donate
Make a direct donation to Hong Kong Cancer Fund to help support their operations, which include free breast cancer screening services.
Get inspired
Check out the #legend fam who have participated in the #YogaForPink challenge so far, and don't forget to tag us (@hashtag_legend) in your photos for a repost!
Angie Ng and Rosemary Vandenbroucke
Utah Lee and daughter, Sophia
Veronica Li and friend, Julia Fong
Ankie Beilke and family
Justine Lee and friend, Julianna Choi
Kayla Wong and Elaine Chen
Jessica Jann and Taylor R
Alex Lam and Bonnie Chan
Learn more about Hong Kong Cancer Fund's Pink Revolution at cancer-fund.org