Digital cover: Sham Yuet x CHANEL FACTORY 5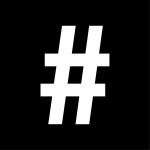 By: Natasha Gillespie-Wong
July 16, 2021
In 1921, Gabrielle "Coco" Chanel revolutionised the fragrance world with the very first "perfume for women with the scent of a woman". A century later, Chanel has unveiled a limited edition Chanel Factory 5 Collection with an innovative pop-up experience in the heart of Central modelled after a consumer goods factory. The ultramodern N°5 "theme park" showcases how 17 everyday objects moving along mechanical conveyor belts into the hands of Chanel artisans are transformed into iconic works of art.
Whether it's the N°5 shower gel shaped like a paintbrush or the N°5 bath tablets shaped like a tea tin, each product has retained its own design while being given the unmistakable N°5 identity. The accessible products allow for new, approachable ways to share the wonder that is Chanel N°5.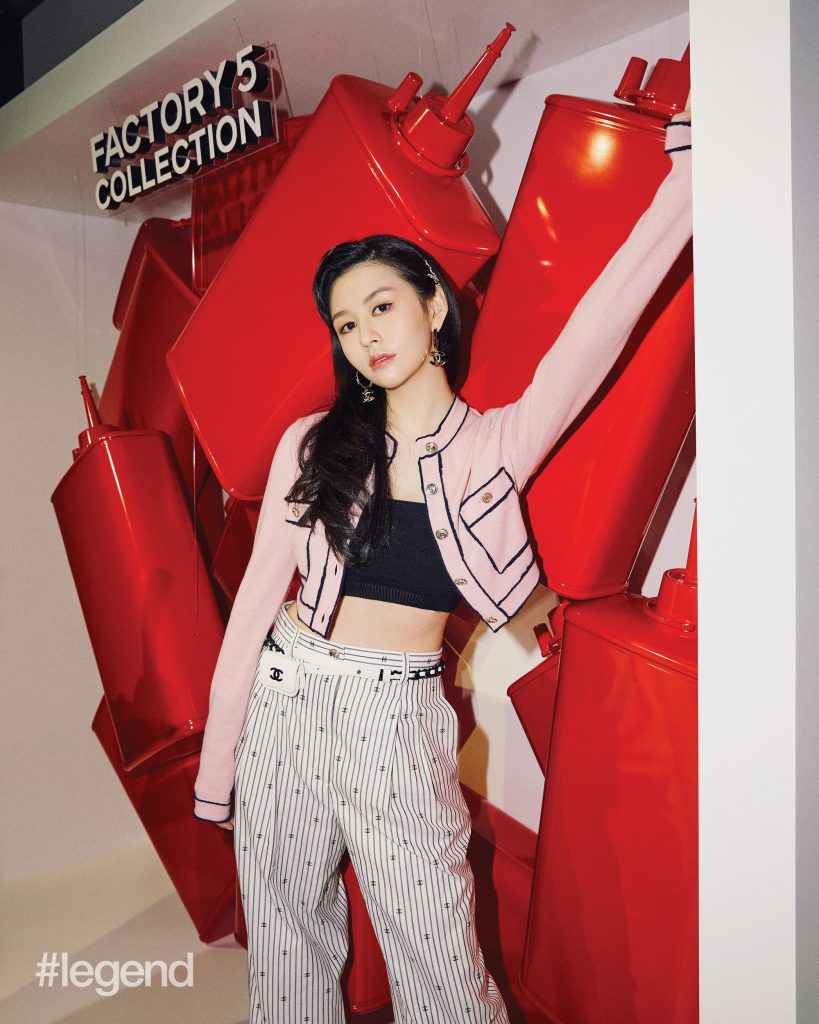 "The FACTORY 5 concept is definitely creative and authentic," says Sham Yuet, the eldest daughter of leading Hong Kong actress, Chingmy Yau and fashion mogul and founder of I.T., Sham Kar-Wai. The 19-year-old is determined to make a name for herself outside of her parents' shadows, saying "my parents have never pressured me to go into a specific career. Everything I do now is my own choice and has not been influenced by them."
However, someone who Sham does cite as a major influence is Chanel's legendary founder, Coco Chanel. "Coco Chanel's life story is very inspiring. One of my favourite quotes from her is, 'A girl should be two things: who and what she wants.' It's even stuck up on my bedroom wall," she shared. "Chanel itself, as a brand, is so beautiful and versatile – and always will be to me."
When she arrives for her shoot Sham is quiet, almost shy and it is hard to believe that this unassuming teen boasts experience walking the runway for Izzue in London, wearing Bapy by a Bathing Ape. But as the shoot gets underway, it is clear that she is a seasoned pro.
Shooting within the Chanel 'Factory', Sham is undeterred by the crowds of people vying to get their hands on the limited edition products. "This totally open my eyes to the world of N°5." She says, "Before it was more elegant and timeless. Now, after seeing the 180° change on packaging, the N°5 fragrance [has become] much more modern and fun."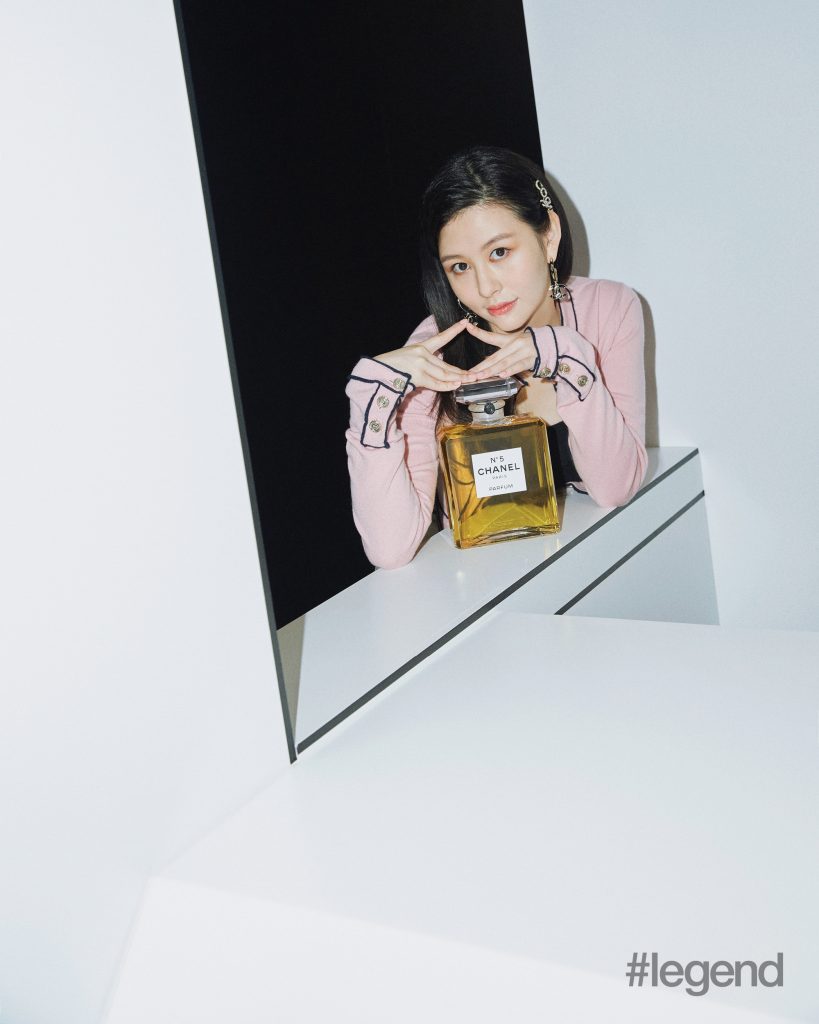 During our shoot, Sham couldn't contain her excitement about the collection. "The FACTORY 5 collection's packaging is so creative and forward thinking. I love the Chanel N°5 L'EAU Fresh Lotion – not only does it smell great, it's also very moisturising."
"My top three products would definitely be the N°5 THE BODY LOTION as it looks like those drinkable jelly juices, the N°5 THE SHOWER GEL as it looks like a paint bucket (I love art and painting), and last but not least, N°5 THE BATH TABLETS which looks like a tea box and tea packets."
Modelling is not the only thing Sham is interested in. Reeling off "kindergarten teacher, scriptwriter, painter, writer" as potential careers, Sham is still exploring her potential. Having just completed her second year at the University of British Columbia in Vancouver studying Japanese and psychology, she is content to take her career choices one step at a time.
An excellent role model for her younger sisters Sham Yat and Sham Sing, Sham devotes a lot of her time to working with charities. "I personally think this sort of fame should come with responsibility" she says, "This responsibility means being a good role model to the public and also using fame for a good cause."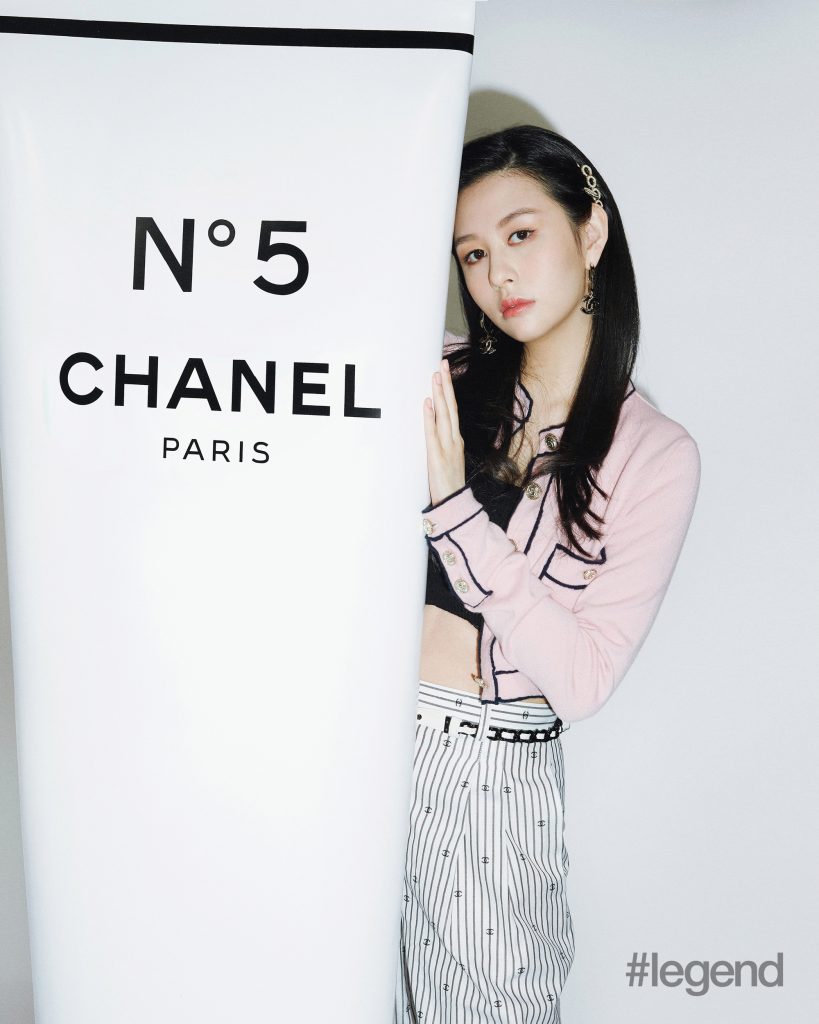 Despite the pandemic putting a lot of her efforts on hold, Sham is optimistic. "I had plans for a volunteer mission to help children in the Philippines with the Enfants d'Asie but that has been halted because of the virus." She explains, "I understand that a lot of circumstances have not been ideal for many people but I believe we should all make the best out of each situation."
And she looks oh so glamorous while doing it. Naming fashion icon and notable humanitarian Audrey Hepburn as her #legend, Sham aims to follow in her footsteps. "She is someone who is absolutely beautiful inside and out, I really look up to her," she says.
Having learnt to put public opinion aside, Sham is keen to encourage originality. "People shouldn't feel pressured to succumb to social norms if they are uncomfortable with them." She says, "I think it's really important to be yourself. Each person has their own purpose and worth in this world so as long as you are true to yourself, you are already irreplaceable."
With that attitude, there is no doubt that the future will be bright for Sham Yuet.
The Chanel Factory 5 pop-up runs from 29 June until 23 July at 8 Queen's Road Central; register here to enjoy a N°5 discovery experience
CREDITS
Creative concept and production / #legend
Director / John Gregory
Videographer / Louis Lo
Photographer / Karl Lam
Assistant / Leung Wai Leung