Perfume, candles and soap gifts to take this Christmas to a sensory high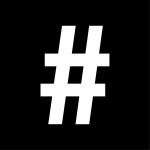 By: Hill Choi Lee
December 21, 2022
Looking for fragrant gift ideas this Christmas? Check out the list we've compiled below to help you out
Jo Malone Orange Bitters– Christmas Limited Edition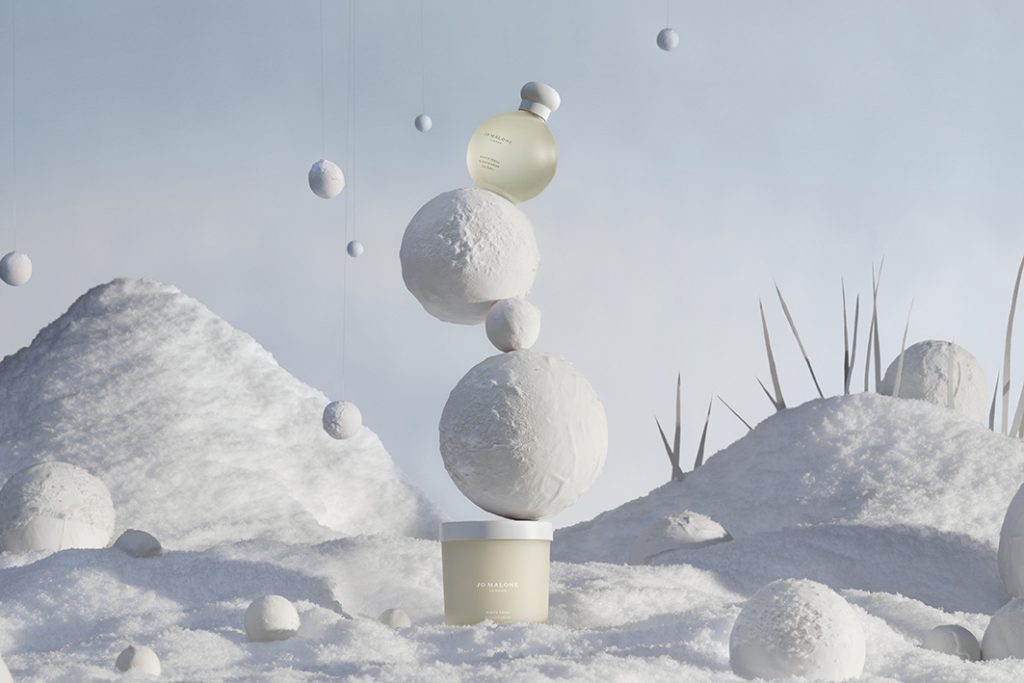 A fragrant contrast. Snowdrop petals peeking through powdery snow. Greeting forest-fresh moss, iridescent under winter sunlight. A warm touch of golden amber, topped with a burst of cardamom.
Create a luminous atmosphere in any space with the crisp candle and spritz the fresh and uplifting cologne. Both are housed in special frosted designs and the cologne features in a new round bottle, topped with a white lid.
The cologne can be layered with another from Jo Malone London's collection. White Moss & Snowdrop uplifts, adding a burst of forest freshness and a touch of warm winter spice when paired with another.
Price: Cologne HK$690/30ml; HK$1,435/100ml; Home Candle HK$620/200g (Burn time approx. 45 hours.)
Fenty Eau de Parfum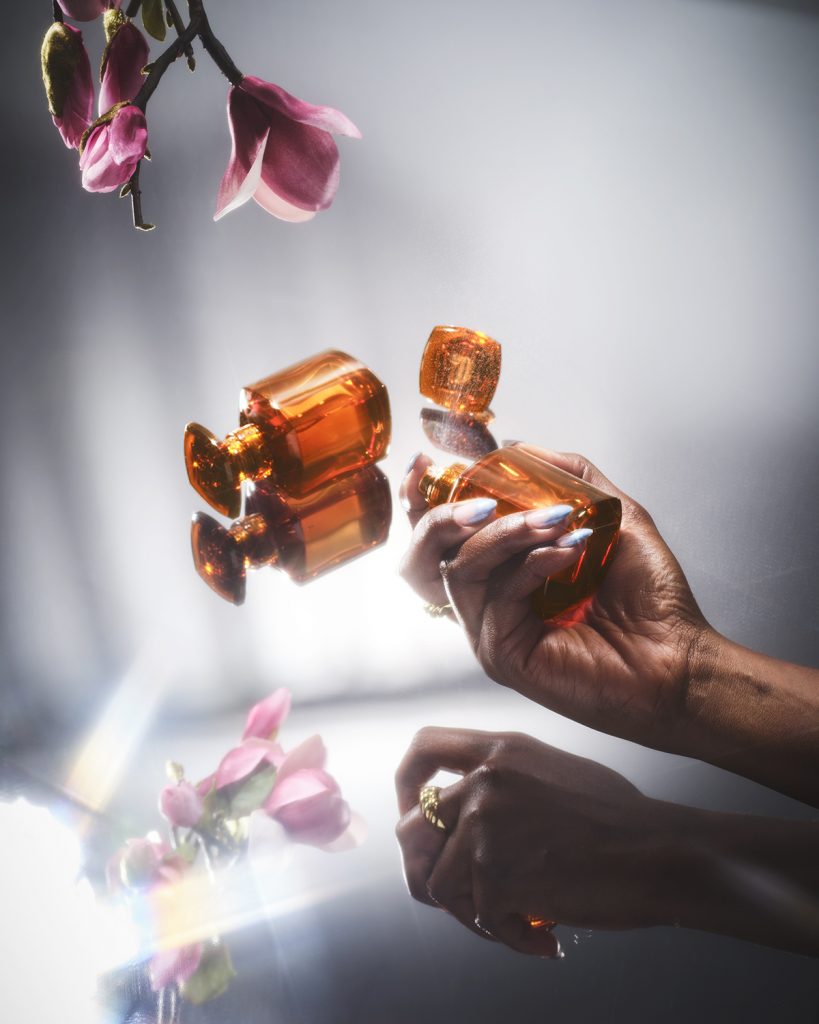 Fenty Eau de Parfum – the first luxury fragrance from Rihanna and Fenty Beauty – launched for a limited time at Harvey Nichols Hong Kong, Beauty Bazaar and Beauty Avenue. This marks the product's first in-store retail experience after launching exclusively on FentyBeauty.com. After selling out twice within hours of each restock, Fenty Eau de Parfum returned as a core fixture in the Fenty Beauty collection in Fall 2022 and now will continue to be available both on the brand's website and Harvey Nichols Hong Kong, Beauty Bazaar and Beauty Avenue.
"Fragrance is so personal – it represents something different and smells unique for each person," says Rihanna. "I'm excited to bring the Fenty Eau de Parfum experience in-store so that people can discover it in a new way."
The scent is inspired by distinct memories and places that Rihanna cherishes throughout her life – Bridgetown, Barbados; Grasse, France; New York, New York; Paris, France; Los Angeles, California. "That's the thing I love the most: it's an experience, it's a memory, encapsulated into a fragrance. Once you smell it, you'll never forget it," she said.
Price: $1,250
Claus Porto Candle and Soap Set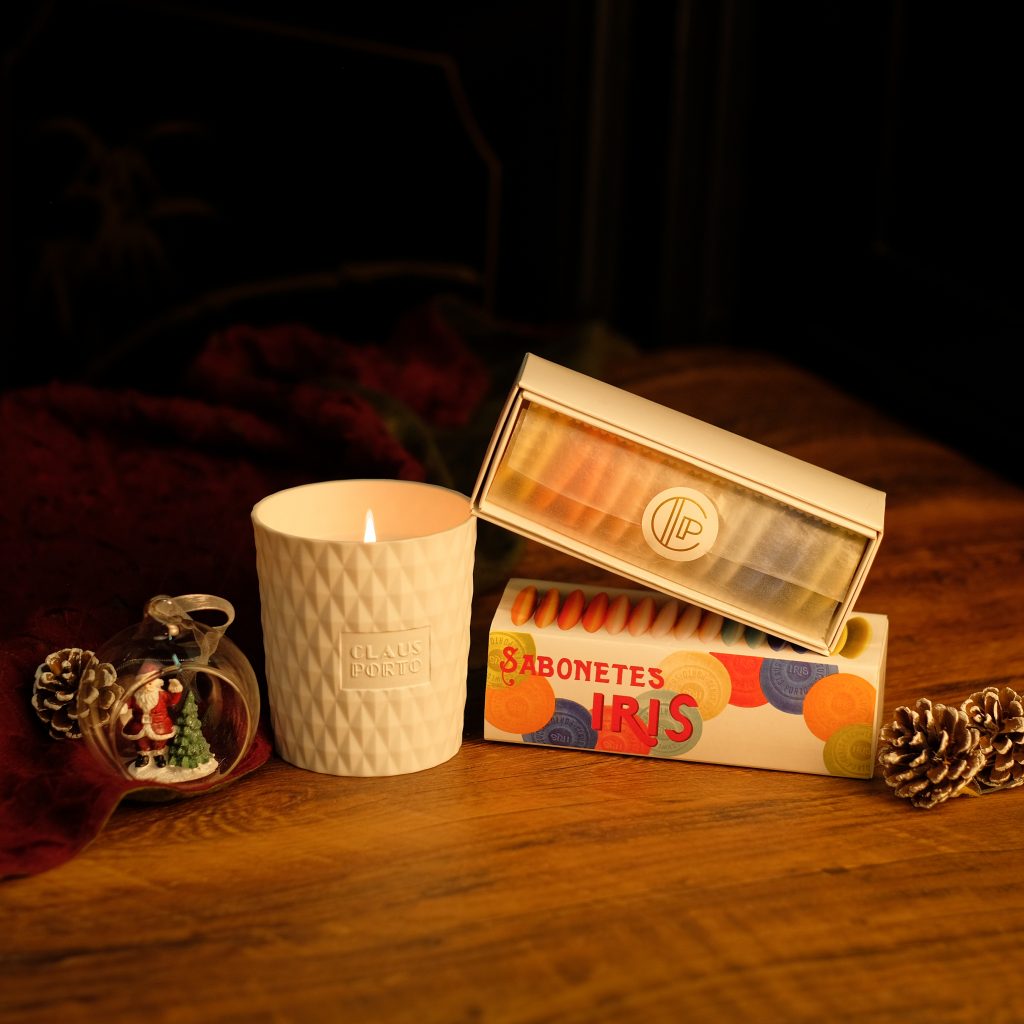 Deco Lime Basil Candle is infused with cool woodland scents of eucalyptus, pine, and cedar. It is formulated to instantly brighten the mood and remind you of your virtuous and innocent adolescence. Iris Guest Soap Box is an absolute feast to the senses. Who wouldn't be reminded of their own unforgettable travel memories after opening this colourful piece of art?
Price: HK$1,080
Laurent Mazzone Eau de Parfum and Candle Set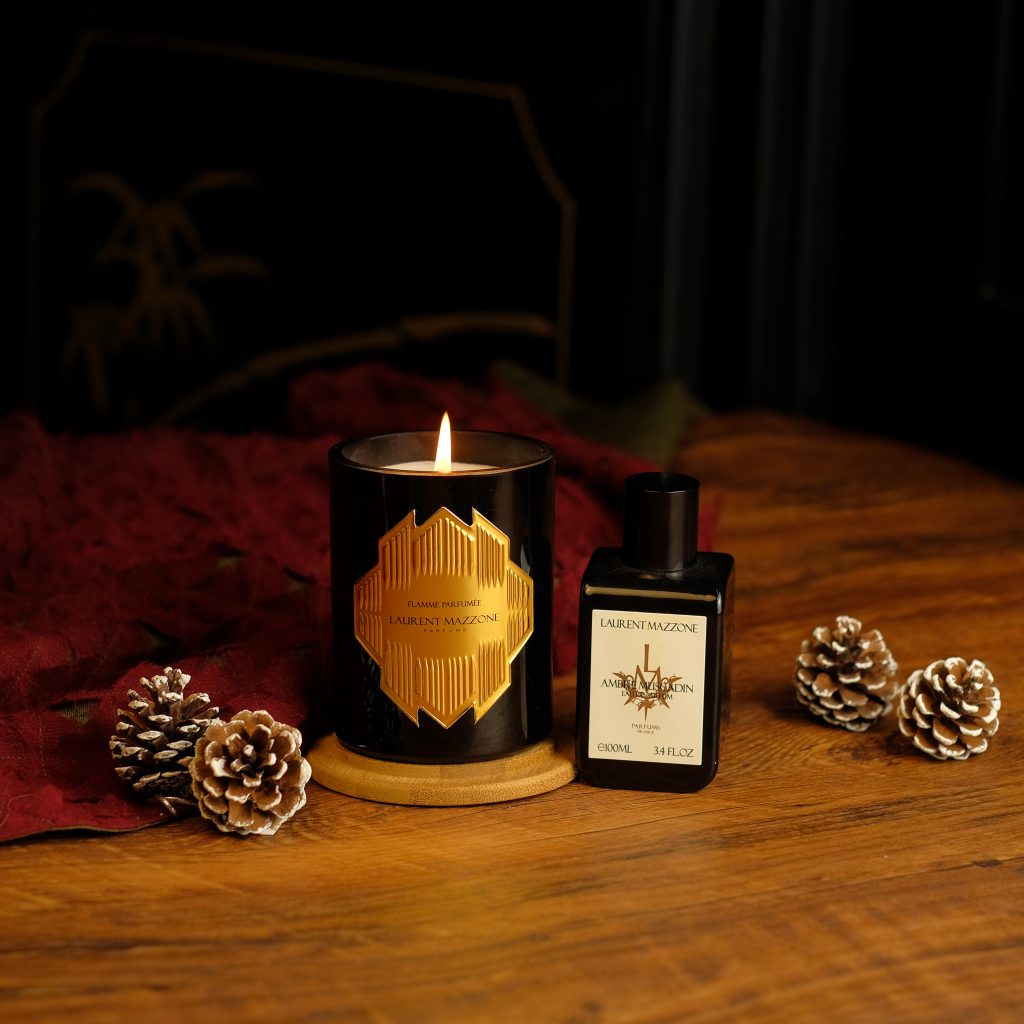 As soft as velvet, a spritz of Ambre Muscadin brings us back to Christmas in France. Comforting, nostalgic, and warm. As for Hysteric Candle, it taps into the gourmand nuances of coffee and cocoa. This candle is intoxicating with hints of whisky. The smell of Hysteric reminds us so much of our grandma's tiramisu, our memories return to our sweet childhood, a beautiful winter day in France.
Price: HK$2,780
Les Parfums de Rosine Perfume and Soap Set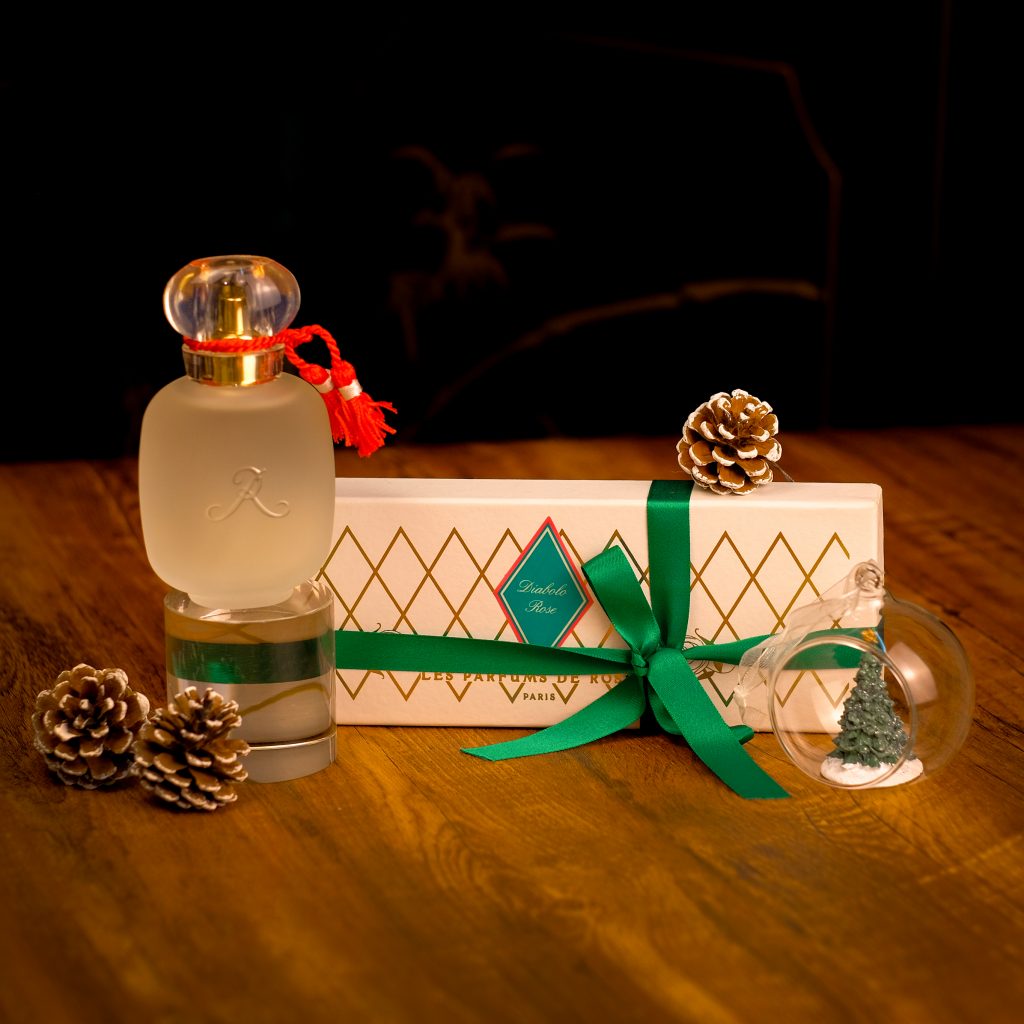 Inspired by a popular Parisian drink known as "Diabolo Menthe", a lemonade with mint syrup, Diabolo Rose is a fresh, floral bouquet of rose and mint. With this scent infused into a very high-quality natural plant paste, and with a strong concentration in perfume, these soaps are creamy and could create a soft foam which leaves the skin delicately perfumed after a relaxing bath.
Wild cherry fruit is one of the most popular fruits in France. The blooming flowers symbolise purity and abundance, and they also represent happiness. The scent of Rose Griotte draws inspiration from the juicy and popular wild cherry fruit and with the addition of tangerine and sakura, this bottle is a delicate and alluring perfume, which makes it the perfect bottle for this jolly season.
Price: $1,880
Senteurs d'Orient Fleurs d'Oasis Moisturising Set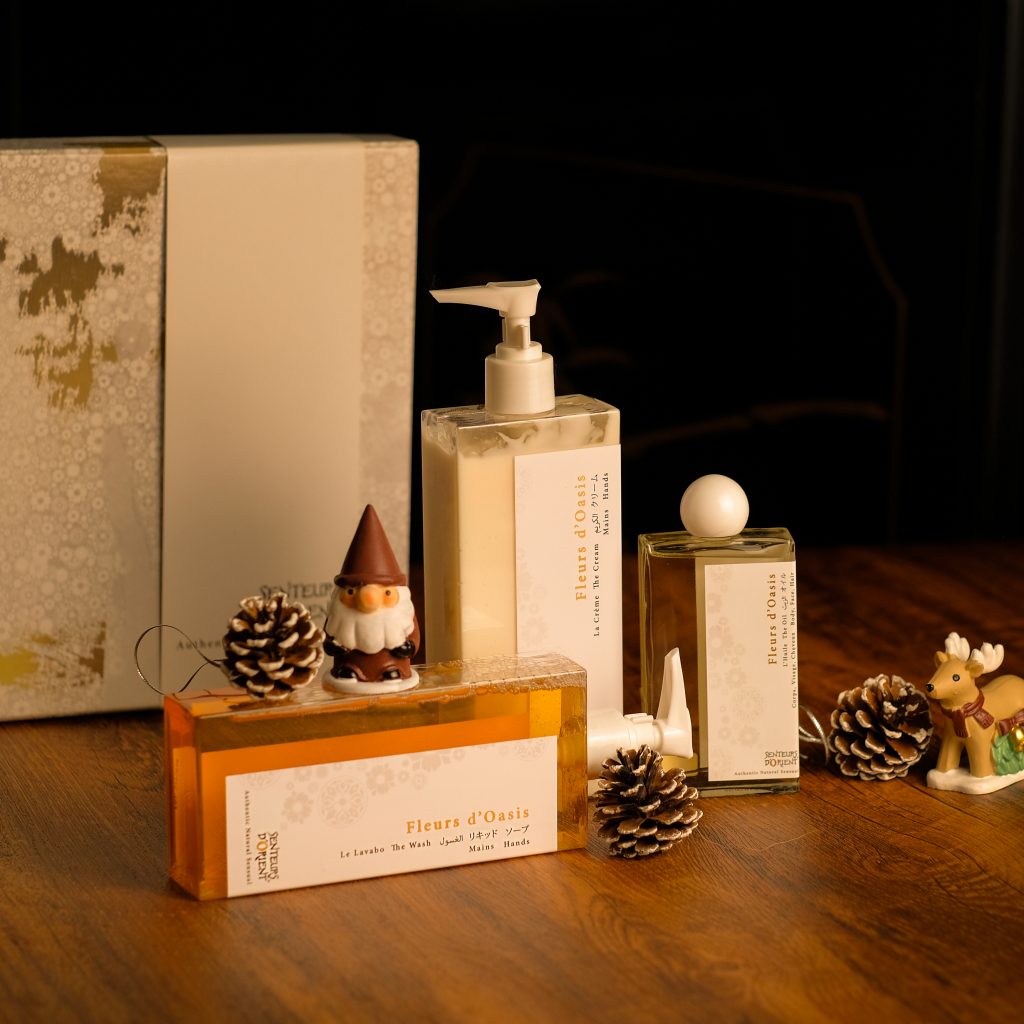 By pampering yourself with Fleurs d'Oasis Hand Wash, Hand Cream, and Multi-Purpose Oil from Senteurs d'Orient, being a "Beauty of the Orient" is not a mere dream.
This Moisturising Set is a symphonic fusion of fresh neroli, red thyme and cypress emerging through sensual depths of velvety jasmine and sun-kissed musk. Enjoy the scent in the comfort of your own home and become a pretty and confident Diva, inside out.
Price: $1,028
Jovoy Gardez-Moi Experience Set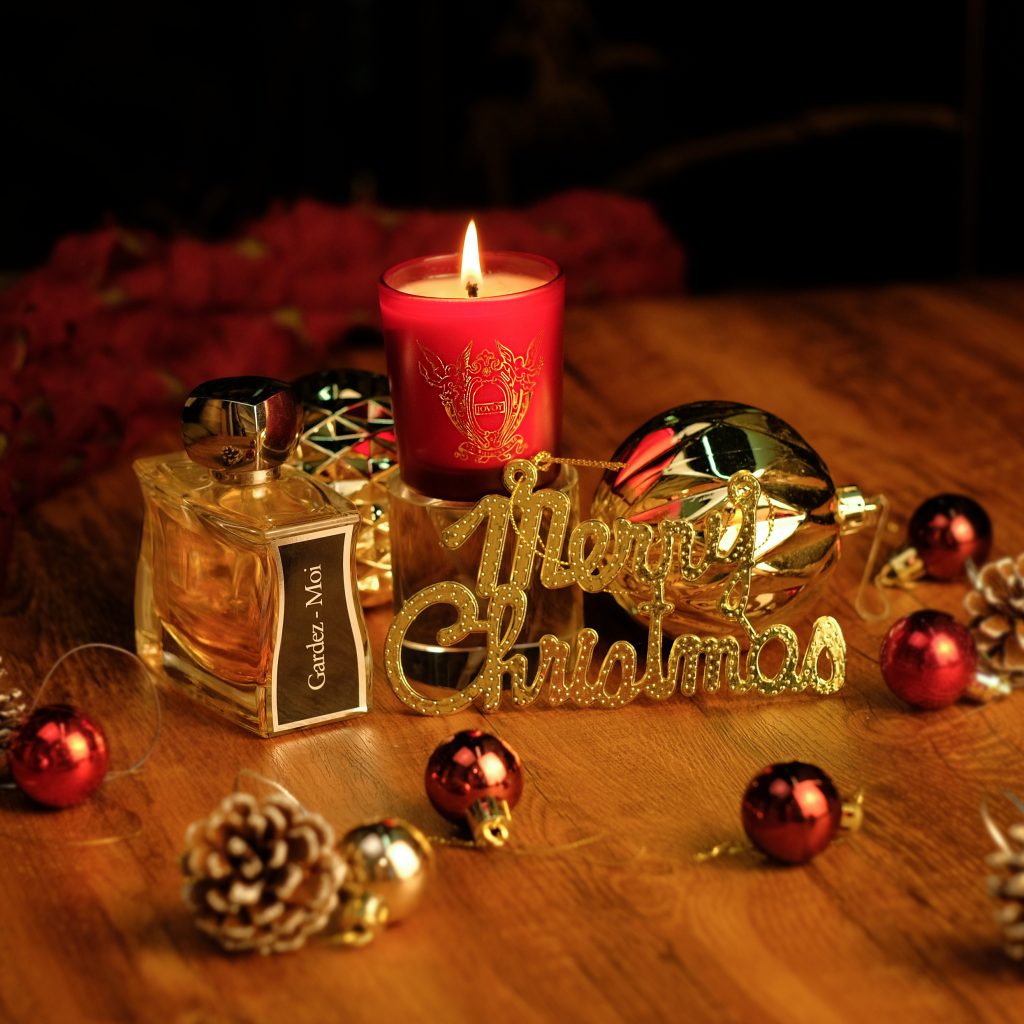 With the impression of green, crushed leaves, Gardez-Moi is a very opulent bouquet of white florals. Highlights of vanilla and musk make this scent rich but harmonious, feminine yet intoxicating.
Light up a Gardez-Moi candle in your bedroom on Christmas Eve or spritz some Gardez-Moi perfume on yourself before you meet your date on Christmas Day to make this jolly season unforgettable.
Price: $1,880
Also see: Count down to Christmas with these 7 luxurious advent calendars