5 things to know about Hyun Bin, Tom Ford Beauty's new ambassador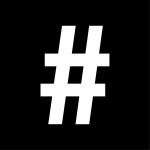 By: Benjamin Fitzgerald
July 12, 2021
Hyun Bin is one of South Korea's most recognised and sought-after stars. Since making his 2005 debut in My Name is Kim Sam-soon, the K-drama star has gained a cult following during his on-screen career, most notably for his role as Captain Ri Jeong-hyeok in the Netflix hit-series Crash Landing On You.
Now, Tom Ford Beauty seems to be a fan of Bin's too, revealing the classically handsome actor is the New York brand's new ambassador in the Asia-Pacific region; starring in the latest campaign for the new Tom Ford Private Blend Soleil Brulant fragrance for men.
With two upcoming films – Bargaining and Confidential Assignment 2: International – due to be released this year and 1.9 million followers on Instagram, the Seoul-born actor-turned-model is at the fore of his career, but he's much more than he appears behind the lens. Films and fashion campaigns aside, here are five things to know about Hyun Bin.
He wasn't born 'Hyun Bin'
Hyun Bin was born 'Kim Tae Pyung', on 25 September 1982 (yes, he's 38 years old). The actor changed his name in the early stages of his acting career because his real name is difficult to pronounce, according to multiple sources.
He served in the military
Hyun Bin has served his native South Korea in more ways than the arts. Bin was previously in the military, as is required of all able-bodied Korean men, and began his mandatory service on March 7, 2011, when he joined the Marine Corps; a branch of service that is widely considered one of the toughest. He was discharged on December 6, 2012, and even received a special citation for being an exemplary soldier.
He is dating his CLOY co-star Son-Ye Jin
Hyun Bin is dating his CLOY co-lead, Son Ye-jin. Korean celebrity news outlet Dispatch made the big reveal on January 1, saying the pair had been dating for eight months. Now, the rumour mill is churning on the news that the pair will marry very soon. Bin reportedly cleared his working schedule for the next 12 months, and recently purchased a penthouse in Seoul's Walkerhill Podo Ville (a marital nest for the duo, perhaps?)
He has a hidden talent
Acting aside, the K-drama star has another talent. He can sing. Something he lets slip occasionally. This month, an old video of him singing Shallow, from the film A Star Is Born, made the rounds on the internet recently from a fan meet in 2019. 
He is an introvert
The actor is a self-confessed introvert, telling KBS World in a interview he relates to the shy-guy personality of his character, Hoon, from Late Autumn. If you say so, Hyun.
See also: Tom Ford Beauty: Most Wanted Lips