Haute parfumerie Henry Jacques invites individuals to find their own imprint with the wide-ranging Les Classiques collection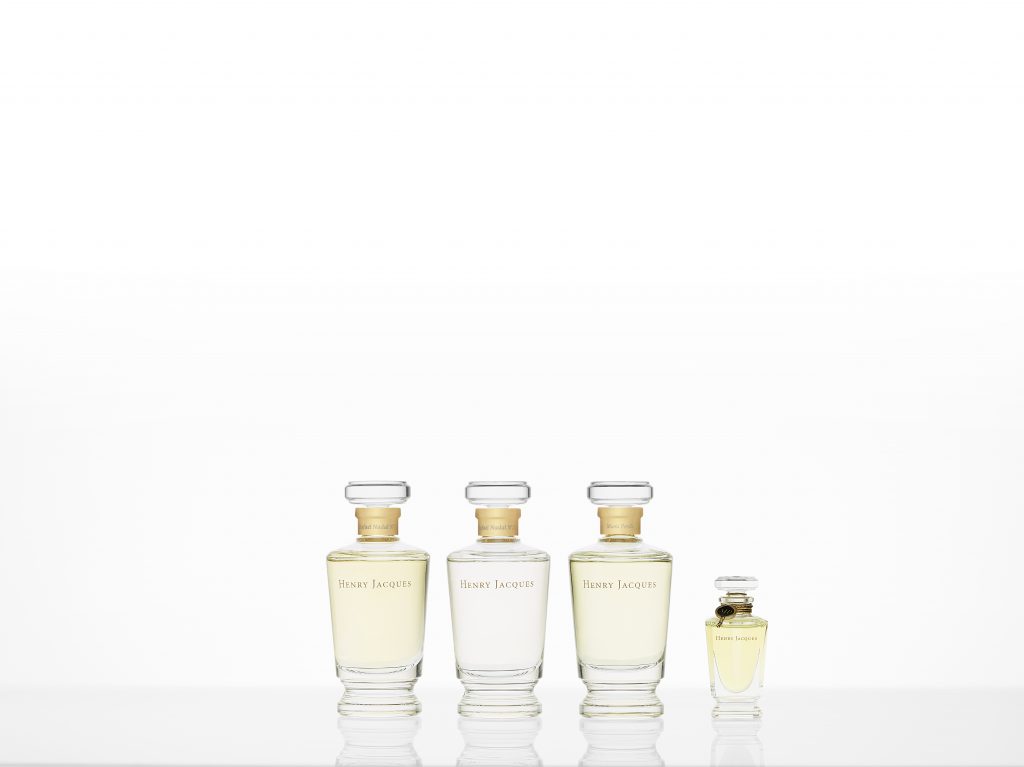 Nothing less than the achievements of a lifetime, Les Classiques are the first step into the intriguing Henry Jacques universe. The collection of 50 fragrances is representative of the immense olfactive work the maison has accomplished in almost half a century and a testament to the diversity of its legacy.
Designed to allow each wearer to create their own perfume wardrobe according to their preference of scents and texture depending on their mood, feelings and even different times of day or seasons, Les Classiques are available in a variation of Les Essences (15ml and 30ml), Les Brumes (75ml) and in solid form. This ability to match a scent – or scents – and its gesture to a mood or a particular moment heightens the art of living and allows one to tell a story of who they are or want to be.
The purity of the Essences, one of the foundations of the Henry Jacques identity, brings back an elegant gesture forgotten for too long – applying perfume to the skin. Each precious nectar was created to enhance the personality of a woman or man of discerning taste.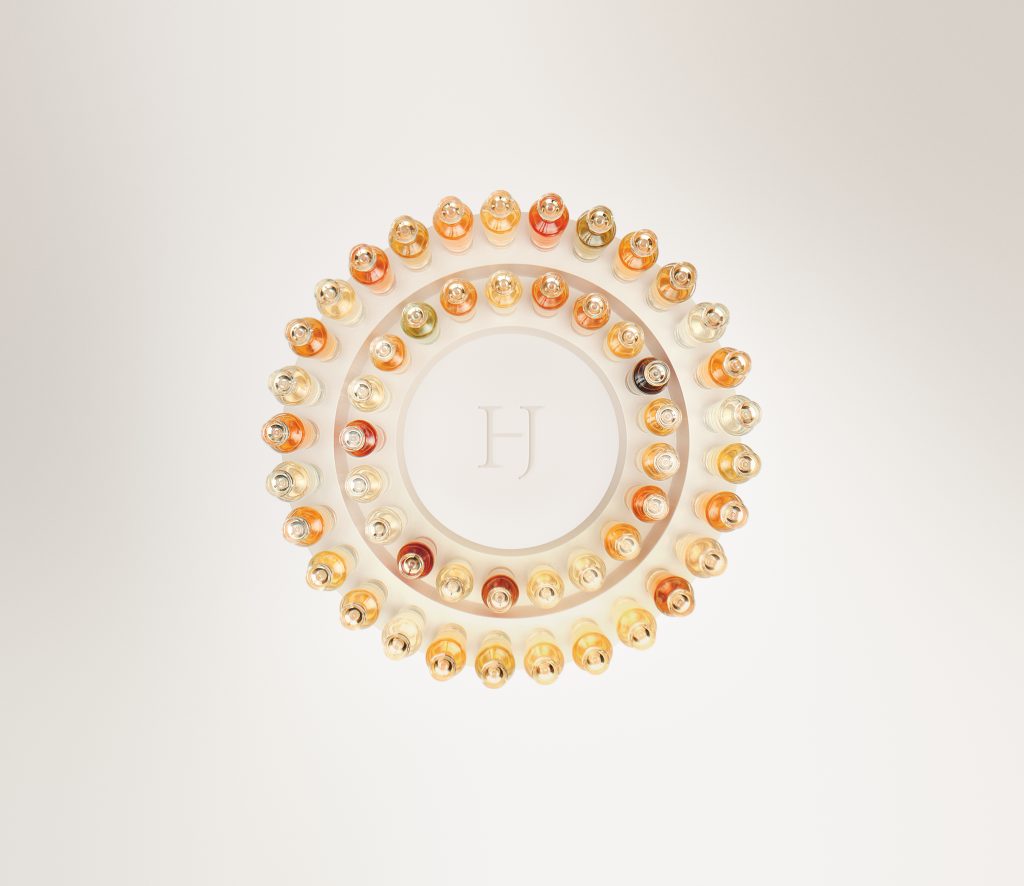 Presented in stunning crystalline glass flacons topped with an innovative and highly technical nozzle, Les Brumes offer a lighter expression of the traditional Essences. The unique "Splash & Spray" flacon features interchangeable tops that produce an enveloping mist of a Spray or a gentle Splash on the skin.
At their heart, Les Classiques are about building an olfactory range and developing one's imprint by composing their own collection as they wish. A perfect example of this is would be the In All Intimacy collection, in which tennis superstar Rafael Nadal chose two scents in Les Brumes version to represent him according to his different personas while his wife Maria Francisca Perello chose a single scent available in both Essences and Mist so she can choose between different textures according to her preference.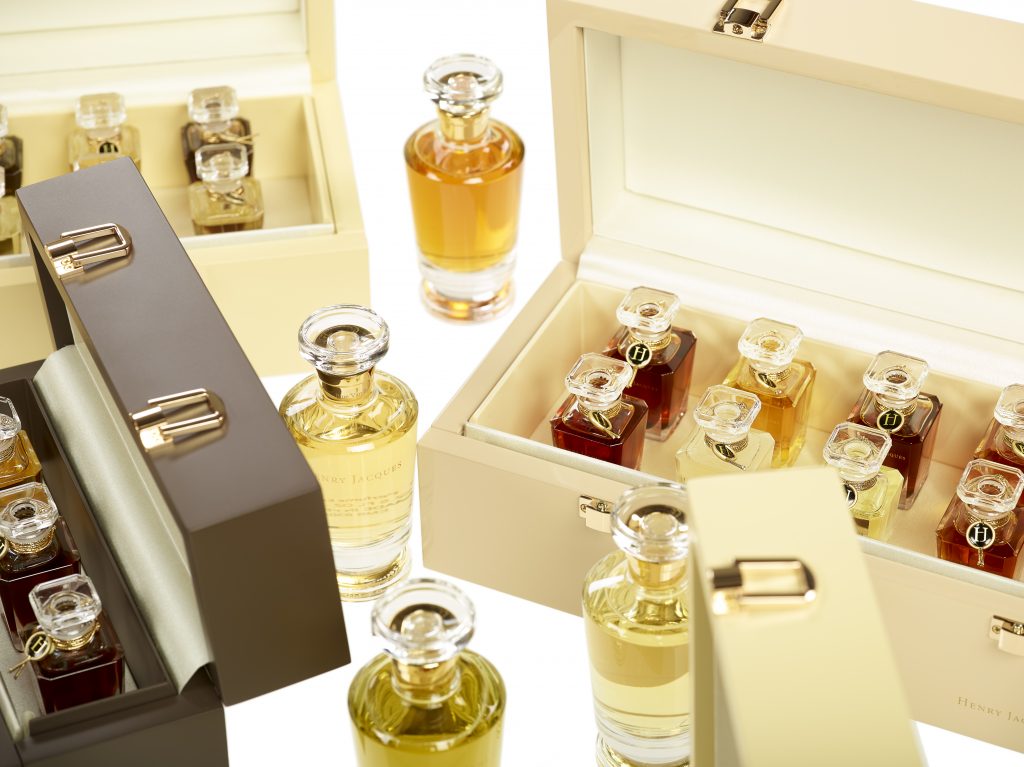 The scents in the In All Intimacy collection are bespoke creations made for Nadal and Perello with the bottle sizes and textures available in 15ml Essences and 75ml Brumes. It was decided one scent was not enough for Nadal, as he wears perfume often, so two scents were created to reflect his different personas – staying true to the maison's spirit of creating a perfume wardrobe with a fragrance for every occasion. As for the chosen textures, Nadal prefers spray over oil so both his picks are in the Les Brumes (Spray) option while Perello likes both the oil and spray, hence her scent is available in the 15ml and 75ml options.
Just as the couple created their own unique perfume wardrobe, Henry Jacques invites clients to do the same through its Bespoke service. Of course, they are also welcome to choose from the Les Classiques and In All Intimacy collections, as long as the scent is one that speaks to their unique style and that they can truly call their own.
Also see: Ladies, time for some self-care