The Good Acid Guide: 5 of the best AHA- and BHA-infused skincare products
October 13, 2020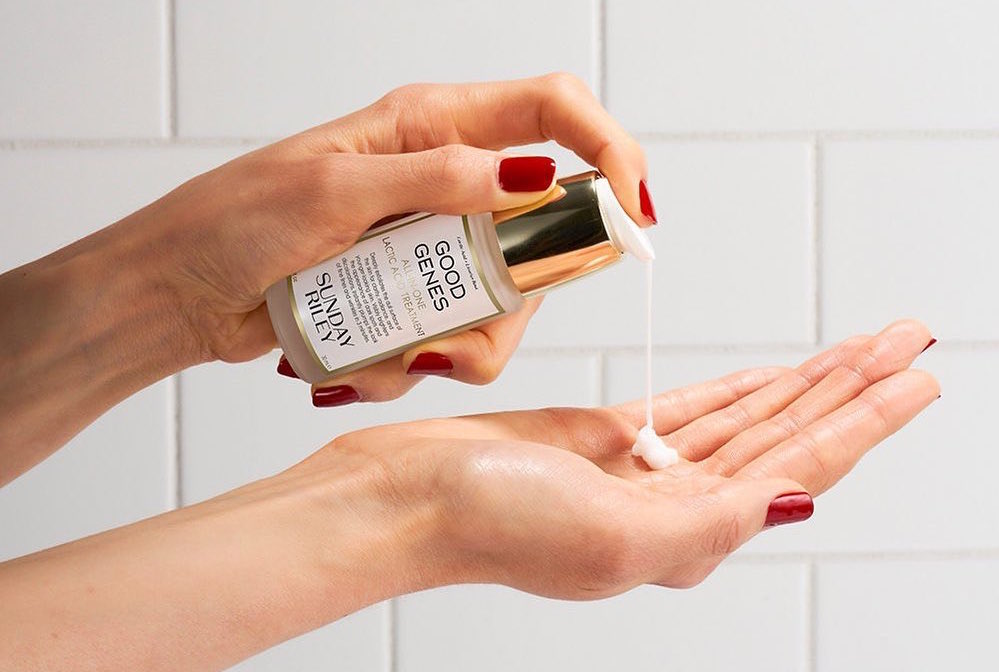 If you told someone a decade ago that you were going to rub acid all over your face, they'd probably have thought you were crazy – but nowadays, skincare acids are regarded as one of the key ingredients for flawless skin.
What are skincare acids?
Forget about scary-sounding corrosive liquids from high-school chemistry lessons; skincare acids are a force for good. The world of skincare acids can be roughly divided into two main groups: alpha-hydroxy acids (AHAs) such as glycolic and lactic acids, and beta hydroxy acids (BHAs) like salicylic acid.
The benefits of skincare acids
Both AHAs and BHAs are excellent exfoliators that help speed up the skin renewal process. These chemicals slough dead cells from your complexion – often causing a tingling sensation as the acid gets to work – to instantly reveal softer, smoother skin underneath.
Different acids also boast a myriad of other benefits – including unclogging pores, preventing acne, combatting the effects of sun damage (like dark spots, discolouration and fine lines), improving tone and texture, boosting collagen production… the list is endless. Just remember to always slather on the sunscreen if you're using acids, as they'll leave your skin especially sensitive to UVA rays.
Now you know the benefits, we've rounded up five of our favourite skincare products for acing the acid game – and all of them are cruelty-free and vegan too – so now's your moment to go forth and glow.
Pixi Glow Tonic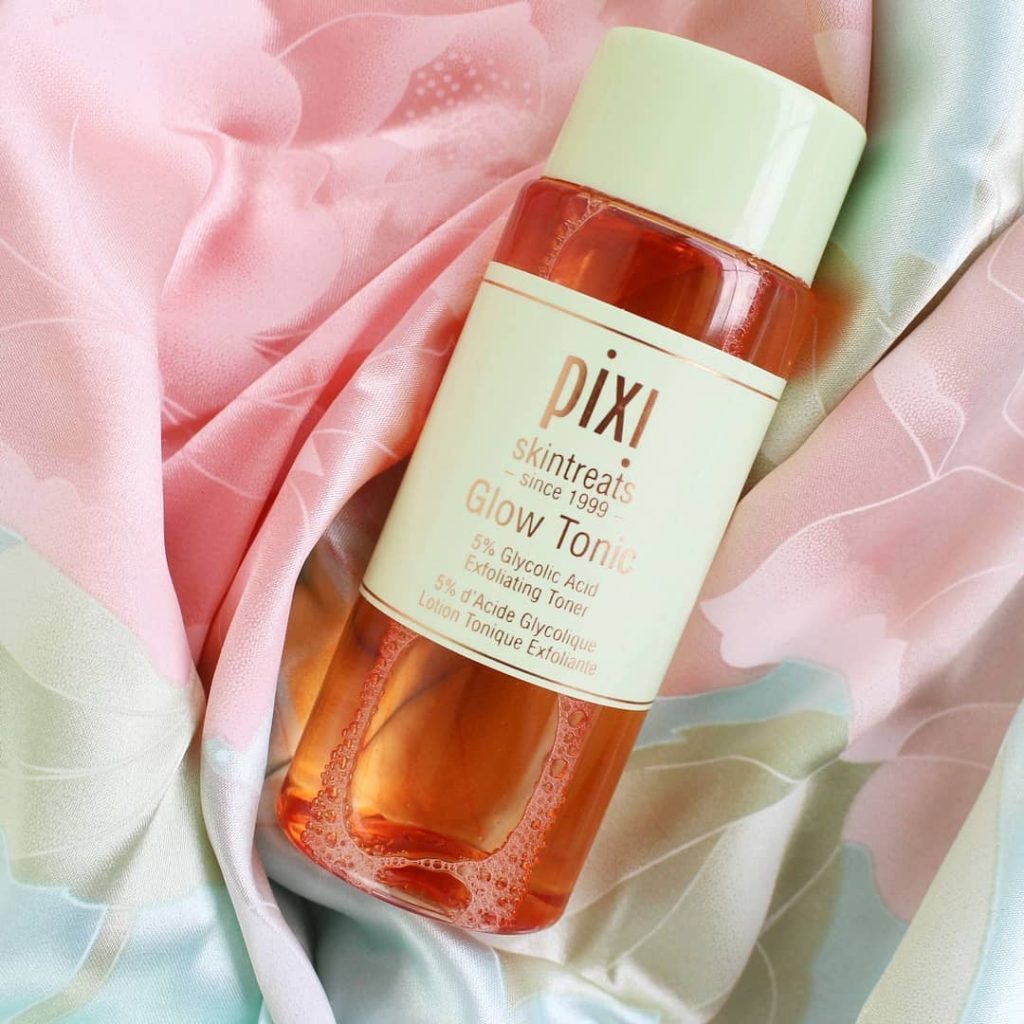 This cult favourite toner by Pixi is a great, affordably-priced introduction to the world of skincare acids, as it features a relatively mild 5% glycolic acid concentration that gently exfoliates, cleanses pores and sweeps away impurities from your skin.
Meanwhile, healing botanical extracts like aloe vera and red ginseng help soothe, hydrate and energise – leading to a balanced, healthier complexion that's full of get-up and glow.
Available at Sephora
Drunk Elephant TLC Framboos Glycolic Night Serum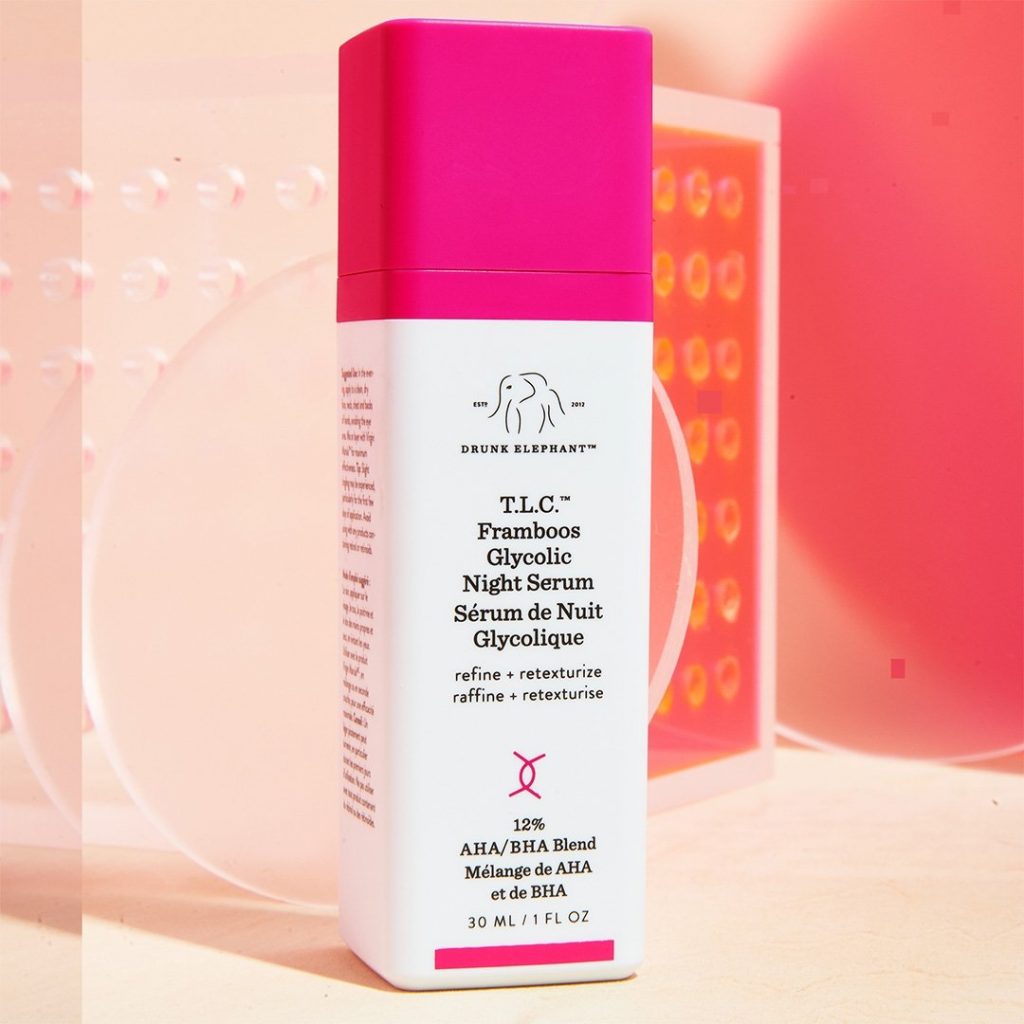 Up the acid ante with Drunk Elephant's high-tech gel, which is powered by a 12% dream team of glycolic, tartaric, lactic, citric and salicylic acids. Together with antioxidant-rich raspberry extract, these potent ingredients work to slough away dead skin cells quick-smart, leading to a smoother, brighter and clearer complexion.
Over time, you can look forward to your skin's texture and tone being dramatically improved, with fine lines, wrinkles, discolouration, pores and excess oiliness visibly diminished – making this a true multi-tasking skincare saviour. If that tingling feeling gets too intense, try using it on alternate nights only while your skin gets used to the acid effect.
Available at Sephora
Sunday Riley Good Genes Lactic Acid Treatment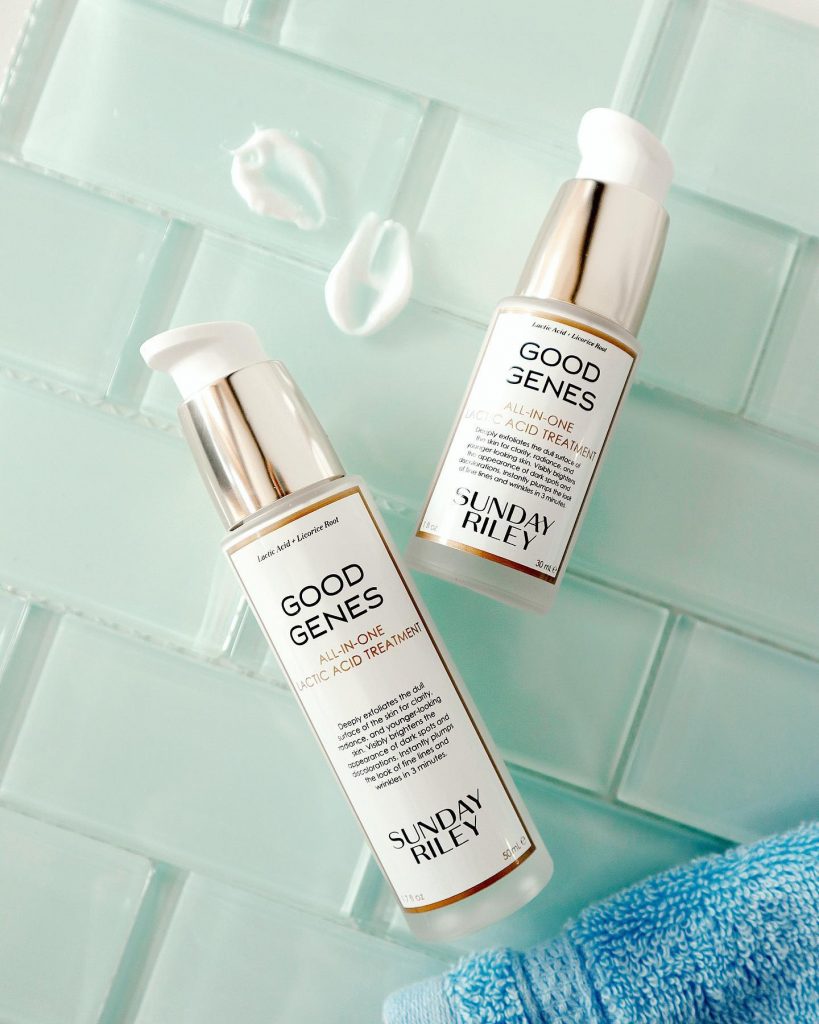 A concentrated lactic acid treatment like Sunday Riley's Good Genes is an ideal choice for those with sensitive complexions, as its molecules penetrate less deeply than other AHAs – making it a milder but still effective exfoliant. Those with irritation-prone skin can also use this as a mask rather than a serum, rinsing it off 15 minutes after application.
In addition to purified lactic acid (which also has excellent moisturising properties), Good Genes includes brightening liquorice, toning lemongrass, soothing arnica and calming prickly pear extract – tackling dullness, dark spots and discolouration to unveil smoother, plumper, clearer skin after just one use.
Available at Sephora
Caudalie Glycolic Peel Mask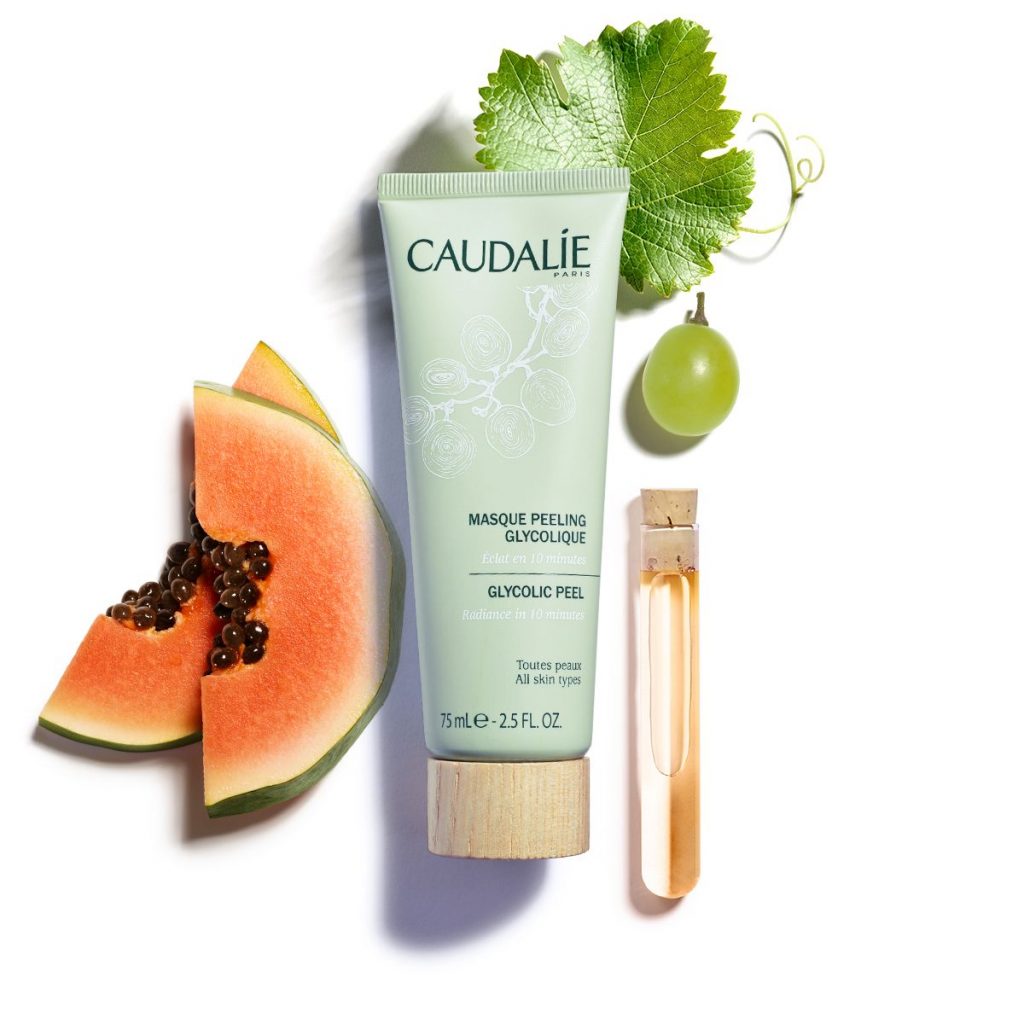 If you're looking for a rapid dose of radiance, a ten-minute facial with this brightening scrub-peel hybrid from French favourites Caudalie is exactly what the skin doctor ordered – and with its creamy non-irritating formula, it's an ideal entry-level product for those still mastering the ABCs of AHAs. 
Featuring a supercharged blend of glycolic acid, viniferine (an antioxidant derived from grapes) and papaya enzyme, use this rinse-off resurfacing mask once or twice weekly to exfoliate away dead skin cells, unclog pores, combat hyperpigmentation, and stimulate cell turnover and collagen production – revealing super soft, smooth and luminous skin.
Available at Caudalie
Herbivore Botanicals Prism Exfoliating Glow Facial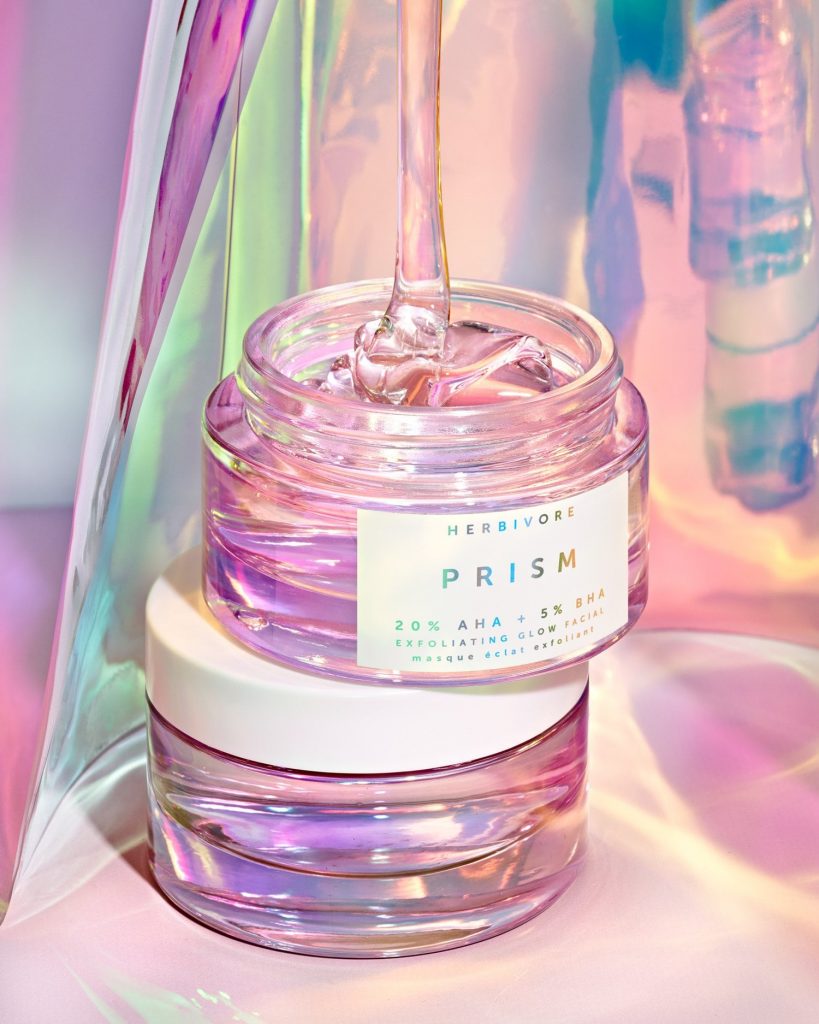 Ready to bring on the big guns? Herbivore Botanicals' all-natural rinse-off jelly mask showcases a whopping 20% concentrate of exfoliating glycolic, lactic, tartaric and malic acid AHAs, alongside a 5% concentrate of clarifying willow bark extract BHA – the ultimate flash facial.
Visibly improving skin tone, texture, hyperpigmentation and the appearance of pores, it also features aloe vera and rosewater to restore moisture; use it once weekly to transform complexions from dull to darling in a matter of minutes.
Available at Sephora