10 homegrown Hong Kong beauty brands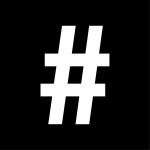 By: Kamakshi Gupta
July 1, 2021
Looking for homegrown Hong Kong beauty brands? Here's a list of 10 beauty and skincare brands to support – many of which are environmentally-conscious:
WULT
The brainchild of local beauty influencers Tawnia Lai and Jenn Lam, Woke Up Like This, features home-grown, health-conscious and vegan beauty products that aim to promote self-love and confidence amongst women. While their products are made in California, WULT has quickly become the go-to trendy Gen Z beauty brand in Hong Kong. Spice up your daily makeup routine with their playful yet cruelty-free and eco-friendly creations such as the newly launched 'Face Dabs' blushes and best-selling 'Sun Fluff' tinted SPF!
Learn more at wokeuplikethisbeauty.com
Natasha Moor Cosmetics
Inspired by the confidence that makeovers can give troubled women such as trafficking victims and recovering drug addicts, Hong Kong-based makeup artist Natasha Moor started her own line of cosmetics to make a difference. Each product in every collection is cruelty, paraben and sulfate-free, with the moisturising bullet lipsticks, intense eye and complexion makeup items sporting names such as 'Boss' and 'Self-made' to encourage self-love and women empowerment amongst customers.
If this isn't convincing enough, a percentage of all the sales from the brand's latest campaign #DoMoor has been directed towards supporting victims of domestic abuse all across the globe. We can't think of a more worthy cause to spend some money on.
Learn more at natashamoor.com
Coconut Matter
Founded by Diane van Zwanenberg in 2015, Coconut Matter is an organic skincare brand that uses fair trade, virgin coconut oil sourced from the Solomon Islands as its core ingredient in popular products ranging from lip care and subtle deodorants to body butter and balms. Harnessing the detoxifying powers of coconuts, the brand integrates other all-natural and sustainable ingredients to give your beauty routine an eco-friendly makeover. With zero-waste packaging and reusable glassware, Coconut Matter contributes significantly towards making an environmental impact as well.
Learn more at coconutmatter.com
Purearth
This Ayurvedic-inspired luxury skincare and beauty brand was established in 2012 by lawyer-turned-social entrepreneur Kavita Khosa. Purearth's wellness products range from ethical, high-performance formulations of nourishing creams and serums to toners and oils created with potent and detoxifying ingredients such as natural tea, honey, wild rose and more.
As one can tell by the name, Khosa's mission includes the preservation of the Earth's natural beauty as well; the launch of The Recycling Program has encouraged customers to leave empty Purearth glass jars and bottles at their doorstep for collection and ultimate repurposing. For every bottle or jar returned, a tree is planted in order to make a conscious effort towards greener business practices and give back to the global community.
Learn more at purearth.asia
INUF Breakfast Club
If you are just as frustrated with the climate's impact on your skin as we are, we recommend trying out INUF (I Never Use Foundation)! Since its debut in 2014, customers have not been able to forget the name or game of this homegrown, socially-conscious vegan beauty brand.
Aiming to tackle the polluted, humid and unpredictable climate of Hong Kong and other Asian countries, founder Olivia Wong stays committed to designing all-natural and chemical-free products for every skin type. The brand's skincare line offers lightweight and water-based products such as hydrating serums, sheet masks and lip care with personalisation available, and has even created a recipe guide for customers to understand and follow.
Learn more at inuf.com
Bathe to Basics
Bathe to Basics is perfect for you if you have no idea where and how to begin looking after your skin. Co-founders Edmund Ip and Gia Fox built this brand with an idea of affordable yet handmade and organic skincare products that cater to different skin types and conditions. The simplicity in the design, indicated by the 'basic' in the names of the products such as Basic Shampoo Mold and Basic Facial Oils, remind us that minimalism is just as effective as extravagant ingredients and packaging.
In addition to the complete in-house production at their Tai Po workshop, empty bottles of certain products can be taken to eco-friendly refill stations across the city in order to reduce waste and promote recycling. We absolutely adore this brand and their very Instagrammable boutique at the PMQ as well!
Learn more at bathetobasics.com
Rare Skin Fuel
Founded by Hong Kong entrepreneur Michelle Chen to encourage women to embrace their natural beauty, Rare Skin Fuel features an eco-friendly, anti-aging range of Australian-made skincare collections that promote deep moisturising, masking and cleansing. Each product is made with a heat-free blending procedure, or using cold press, to ensure maximum potency drawn from the exotic plant-based ingredients.
While this particular pick may not be cheap, it is an investment that we guarantee will rejuvenate and revitalise your skin, restoring that gorgeous natural glow.
Learn more at rareskinfuel.com
Zero Yet 100
Specialising in gender-neutral, toxin-free beauty products suitable for all ages, Zero Yet 100 offers a line of items ranging from all-natural, fragrant deodorants to nourishing face and body products with recyclable and refillable packaging as well as plastic-free labels. This brand has a unique edge over its competitors – co-founders Anita Patel and Sheetal Avlani personally test each product to achieve maximum effectiveness as well as prioritise the safety and comfort of their customers. We can't get enough!
Learn more at zeroyet100.com
Native Essentials
We trust Native Essentials to look out for our skin as well as the environment! Using countless vegan and cruelty-free ingredients to create healthy, antioxidant-based skincare products, founder Daniela Pelonara aims to target and address particular skincare needs with her well-established beauty label. Additionally, the brand advocates for a skin diet involving a simple daily two-step process (day and night) and a weekly resurfacing treat specific to a variety of skin types and conditions.
It is worth mentioning that with local ingredient sourcing contributing towards reduced carbon footprint, the use of zero-waste ingredients and fully recyclable packaging, Native Essentials has achieved sustainability every step of the way and we are here for it.
Learn more at nativessentials.com
Nude Story
Nude Story was born when founder Jessie Lau was introduced to aromatherapy as an effective treatment for her various skin issues. Experiencing positive and healthy results, Jessie devoted herself to creating all-natural, toxin-free skincare products that are formulated based on abundant herbs, aromas and essential oils. With this mission in mind, Nude Story features a diverse line of products ranging from nourishing facial and skin care to body and hair care products as well, promoting holistic healing to reap the maximum benefits of organic ingredients.
Learn more at nudestoryhk.com
See also: 7 honey-infused beauty products to achieve dewy skin