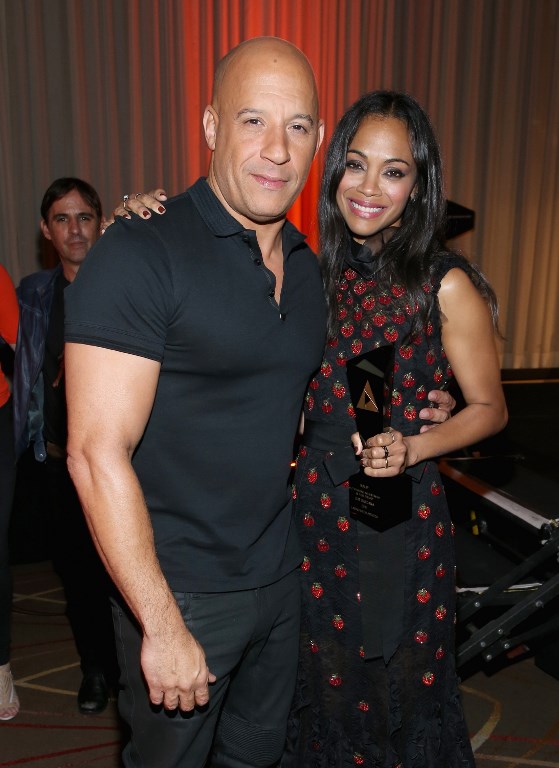 It's been a good week for Zoe Saldana. The Guardians of the Galaxy actress and our March 2017 cover star received the Outstanding Achievement in Film Award from good friend Vin Diesel at the 2017 National Association of Latino Independent Producers' Latino Media Awards at the Ray Dolby Ballroom in Hollywood on June 24.

The Latino Media Awards honours the industry's leading Latino creatives, and takes places during the NALIP Media Summit.
READ: Zoe Saldana's Intergalactic Journey
Tony Revolori is also recognised and honoured with the Lupe Award. His roles in The Grand Budapest Hotel and Spider-Man: Homecoming changed the media landscape and expanded the types of roles offered to Latino actors.
At the event, Saldana's good friends, including Vin Diesel, gave her a birthday surprise that was captured on the actress' Instagram.
That's not all. Just two days prior, the star revealed that she is getting honoured with a Hollywood Walk of Fame star, to come in 2018.
Congratulations, Zoe!