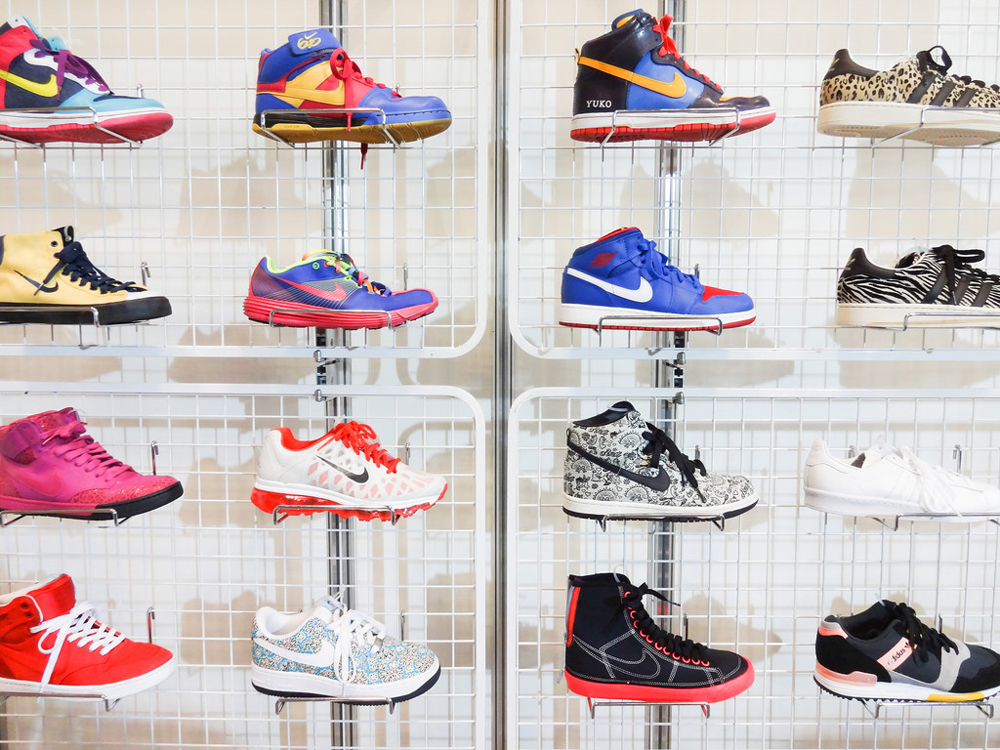 Enough with the trainer obsession, World. Another day, another barrage of headlines all about kicks. With the announcement of Virgil Abloh's latest Nike partnership, the internet has gone full hypebeast, and frankly, I'm over it.
"BoF Exclusive | Virgil Abloh Speaks on Major Nike Parnership", Business of Fashion proudly declares on their homepage. GQ reports, "Virgil Abloh and Nike Unveil "The Ten" Sneaker Collection Photos". Back in May, HighSnobiety was stoking the fire with pieces like "Nike x OFF-WHITE Sneakers: Everything We Know About the Collab", and again in June, with "First Look at Virgil Abloh & OFF-WHITE's Next Nike Sneaker Collab".
Truth be told, for sneakerheads, this reveal is a big deal. Abloh, who became a household name in the 2000s as Kanye West's creative consultant, is reimagining 10 of Nike's most iconic models, including the classic Air Jordan 1, Air Max 90, and even Chuck Taylor All-Stars. Abloh told the Business of Fashion that he will be, "highlighting a design detail and innovation within [each of the] ten models," putting his architectural background to use to explore the way in which the shoes are put together. For Abloh, this project transcends sneakers and design culture, "These 10 shoes have broken barriers in performance and style. To me, they are on the same level as a sculpture of David, or the Mona Lisa." If you say so, Abloh. Nike has previously worked with designers before, notably Kim Jones and Riccardo Tisci, but this project is the first of its kind because of the sheer scale of it, and the first five shoes will be released in September at NikeLab stores during the upcoming fashion weeks. More details on all of this can be found here.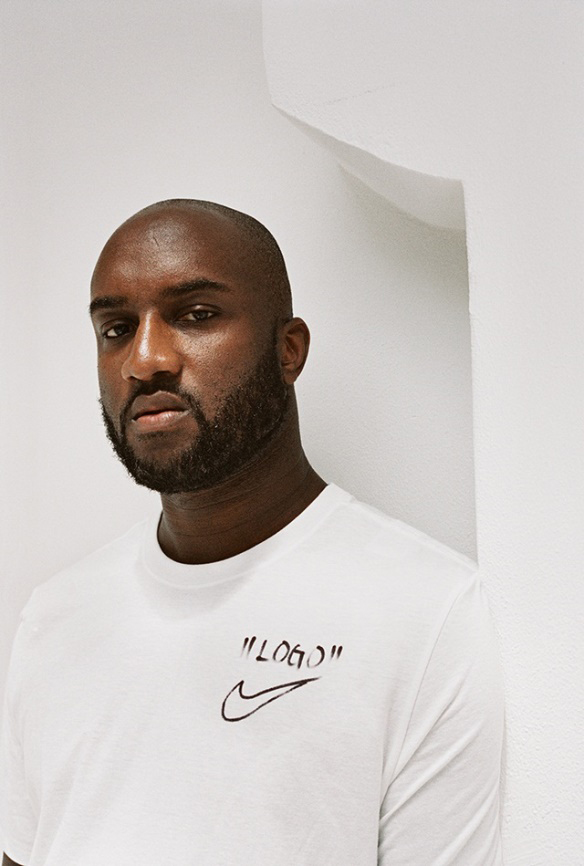 The project is undoubtedly interesting, but the way publications have reacted, you wouldn't be faulted for assuming Abloh's new kicks could let you walk up walls, or at least on water. But no, in reality, the collaboration – grand as it may be – is just another in a series of desperate attempts by the brand to stay relevant in the face of declining sales.
Read our exclusive interview with Virgil Abloh here.
Almost a year ago, The Wall Street Journal reported that Nike's stocks fell more than 10 per cent in 2016, which made them the worst performing stock on the Dow. Fast forward a year, and the company continues to lose value and status, with the Financial Times reporting a further drop in sales, futures orders and share prices. Time Magazine blames the Icarus-like fall on three factors: the rise of athleisure fashion, celebrity influence, and the retro factor. A Virgil Abloh designed retro shoe sure ticks all of those boxes, but will it work? Only time will tell. Will I care? Probably not.
The market for sneakers, once so strong, is showing signs of slowing. Even one of Nike's biggest rivals, Under Armour, is feeling the crunch. After signing NBA hero Steph Curry in 2016, Under Armour enjoyed a steep jump in sales and temporary popularity. Since then, however, they've been on the steady decline, reporting their first-ever loss in April, followed by another loss this month. Their Chief Executive Officer's public support and subsequent condemnation of American President, Donald Trump, didn't help matters either.
Adidas then, the final power-house in the sneaker trifecta, has seemingly come out on top of this sneaker-war. In 2016 their sales jumped by 20 per cent, and again in the first quarter of 2017. All this is due to the return of their retro classics, like the minimalist Superstars, which Rita Ora told us were her favourites, and pure-white Stan Smiths, the go-to footwear of the year. They've even got Kanye West and Kendall Jenner on board— but how long can it really last? After all, there's a limit to even Kanye's appeal, as the raging debate over the so-called 'Kanye Effect' (which basically refers to the effectivity of celebrity endorsements in general) showed.
Read our exclusive interview with Rita Ora here.
Fashion is cyclical, and casual kicks have reigned supreme years. In the last six months alone we at #legend have published at least ten articles on trainers, from Alexander Wang's collaboration with Adidas to Christian Louboutin's Aurelien kicks. Every celebrity under the sun is doing collaborations: Rita Ora, Rihanna, Tyler the Creator, Kid Cudi (remember these? *shudder*) Nicki Minaj, Drake, Lil Wayne, Pharrell and more. If big brands want to really keep the public's attention, they need to truly innovate, not just throw money at a celebrity and hope that will fix the issue. To paraphrase the common sports expression, 'don't change the players, change the game' – it's not about the faces and names that come and go, it's the product's integrity that matters in the long run. If no brand can really revolutionise the way we wear our trainers, then this fashion trend will have to take its rightful place in the museum of style, next to Ugg Boots, jelly shoes, and shoulder-pads. At least for a decade or so, then it can come back into fashion again, obviously.
This article reflects the views and opinions of the author and does not necessarily represent the views of #legend.