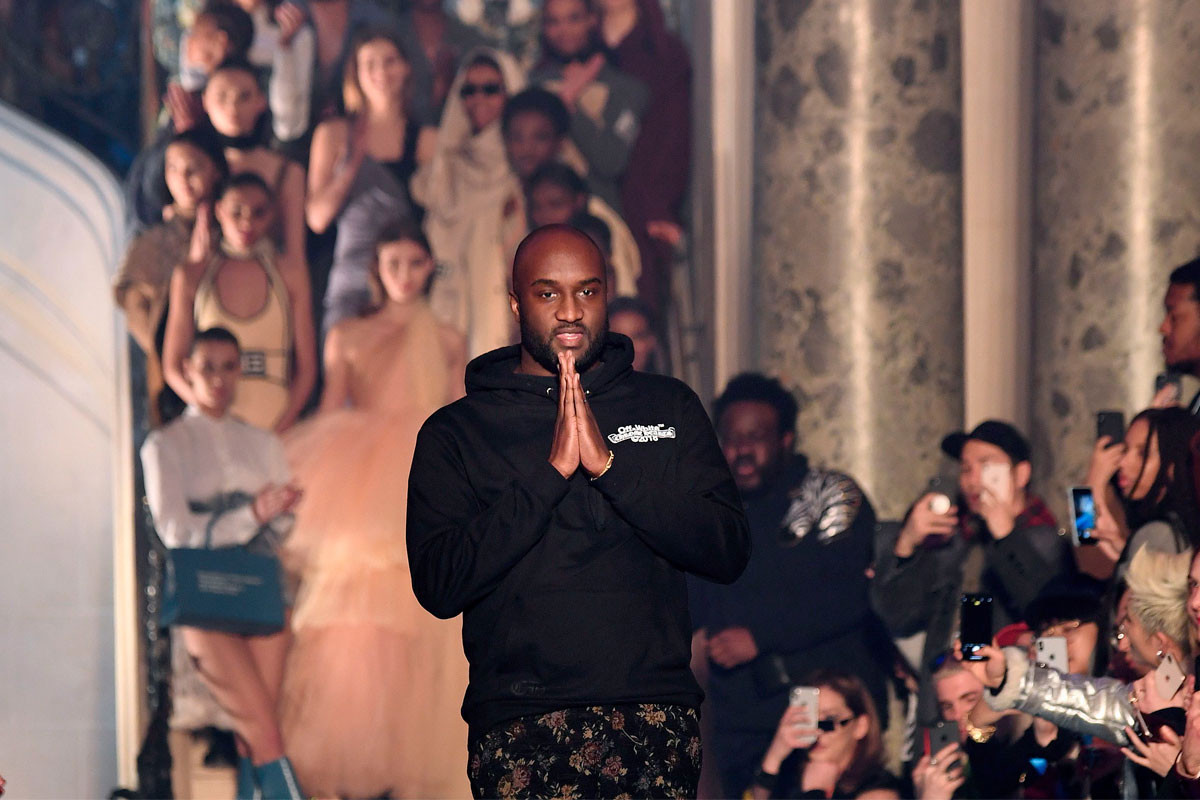 With all the change currently happening in the high-end fashion world, it's hard to keep up with who is going where. Adding to the list of names leaving and joining brands, Off-White's founder Virgil Ablosh has just been named artistic director of menswear at French heritage house Louis Vuitton.
"This opportunity to think through what the next chapter of design and luxury will mean at a brand that represents the pinnacle of luxury was always a goal in my wildest dreams. And to show a younger generation that there is no one way anyone in this kind of position has to look is a fantastically modern spirit in which to start," Abloh told the New York Times on Sunday.
Abloh will replace Kim Jones, who recently joined Dior's menswear. His official appointment comes after months of speculations and rumours and is seen as a continuum of Louis Vuitton's evolving style after his popular collaboration with skateboarding brand Supreme.
More: Match made in heaven: Virgil Abloh and Sandra Choi
Abloh, an architect and civil engineer, started as a creative director for Kanye West and, after founding the now cult brand Off-White in 2013, quickly made a name for himself as one of the main figures of contemporary haute streetwear.
"I want to use Louis Vuitton's history with travel to really look at different cultures around the world to help make all our humanity visible. When creativity melds together with global issues, I believe you can bring the world together. Fashion on this level can really open eyes," he continued in the New York Time's interview.
At Louis Vuitton, he will have a much bigger platform to put forward his vision. However, visibility often comes with expectations, and in Abloh's case, given the hype around his name, they are pretty high. To see his first creations, we'll have to wait until next June, when he'll show his first collection for Louis Vuitton at Paris Fashion Week.