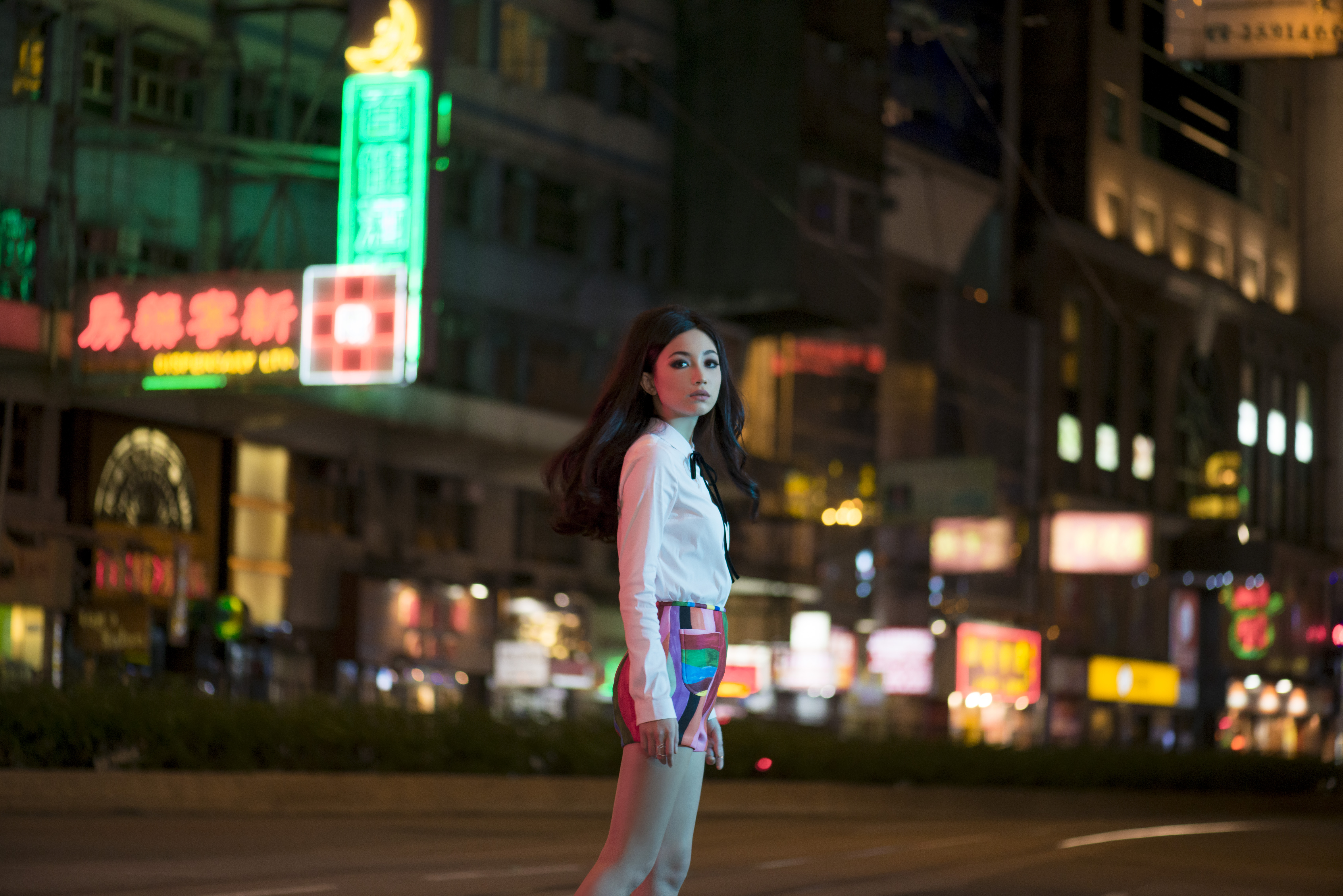 Who is Tien Chong (張天 )?
If you haven't heard of Tien Chong yet, you soon will. This 22-year-old Hongkonger is about to release her first full-length album through local label MoFo Music, with a very important assist from Apple Music. The latter named her one of its New Artist Spotlights for China, meaning a special promotional campaign, including regional in-store performances.
On first listen to Chong's new Putonghua single Breathless, you might be tempted to compare her to neo-soul singers such as Amy Winehouse, Adele or Dionne Bromfield. Whether it's her retro-soul belting or her smoky lounge style, the comparisons are solid and she's been earning a place in some very good company.
At first glance, you may be surprised that such a diminutive woman packs such a powerful punch, but her voice seems to come from depths that extend far beyond her slender frame. It's a deep, rumbly cry that can transcend lyrics and surprise you by ending in a wonderfully hoarse falsetto. Chong commands the stage as much as she does the speakers, gesticulating and moving as if possessed, in her '70s-inspired mod attire – backed by an equally natty group of hip-looking, tight-playing, funky Chinese kids. It all adds up to something completely fresh and new for the Chinese market.
Chong's debut single and video drops on November 13; look for it on Apple Music and iTunes. Before she was heading up to Beijing to start promotions with her manager Kelvin Avon (who runs MoFo Music) and the Apple team, we had a chance to chat about her roots in music and life, and an amazing little experience in Cuba.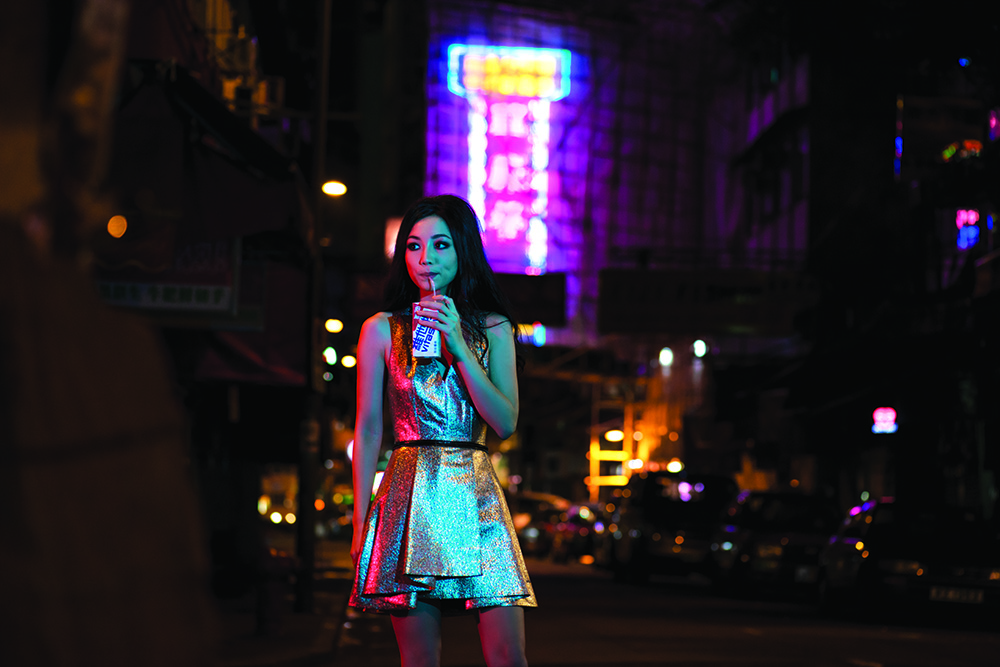 Give us a little background about you. Where were you born and where did you grow up?

I was born in the UK, in the hospital where my mother was a nurse. My father was a law student there, from Singapore; they met and fell in love, and then I came along. Then my dad got offered a job in Hong Kong, so we moved here when I was a baby. We lived here for a few years until my father got a new job in Singapore, so we moved and I kind of grew up there, but we also lived in Thailand for a few years and then finally settled back in Hong Kong. I went to high school here.
When you were younger, did you speak Putonghua or Cantonese in the house?
Actually, neither. My father's family spoke Putonghua, but my grandmother was an English teacher and my mom only spoke English, so it was always English in the house.
How did you get your start in singing?
Initially through my mother, who would sing me lullabies – I would sing along. There was always Western music playing in the house and I would sing to that. In school, I was involved with theatre and choir. After graduation, I was always looking for opportunities to sing – charity events, balls, anything. Finally, through a friend, I met Kelvin, who gave me an audition and immediately told me to start taking singing lessons. [laughs] But I did – and then he signed me to MoFo.
For those who don't know you, how would you describe your sound?

My sound is definitely '70s influenced with a modern twist – stylistically, anyway. Musically, I guess it's a broader influence from R&B to soul and even ballads.
Who are your musical heroes?
So many, but I'll say Michael Jackson, Freddie Mercury, Janis Joplin... and I have to mention Amy Winehouse. I mean, when I first started to think about singing, I was 18 – and I heard Amy Winehouse and was shocked. I had never really heard anyone sing like that. Then I got into her whole background and story, and realised that it's important to sing from a place that's personal. That's the soul in the music. It can be happy or sad, but it has to be real.
Is the new record, also called Breathless, your debut full-length album?
Yes! It's all written by Kelvin and myself, and produced by him.
You sing in Putonghua and English on the album. Do you also speak Cantonese?
Dude, I wish, but I went to international school here and we had to speak English. I heard Putonghua growing up and then studied it.
Can you describe your album for our readers?
It's very dramatic – and I don't think there's another album out there like it.
How did the Apple Music opportunity come about?

Someone from Apple approached MoFo looking for artists to perform in-store, and so they sent in my demo and info. They came back asking for more information – and eventually I was selected for their New Artist Spotlight for China. That meant I had to get my album finished so it could be released, promoted and supported on Apple Music. It's very exciting! We're doing promotional stuff together – like getting promoted on Apple Music, social media and doing some in-store gigs. We've already done a few things.
Switching gears, your visual style is very powerful. Are there any designers you love?
You know, I really never think about it. I just find things I like and wear them. I mean, I don't shop according to any particular idea or trend. If I'm walking down the street and see something I like I buy it – if I can – and wear it. Does that sound lame?
No – whatever it is, it's working.
I mean, for photo shoots or the video, I put together a Pinterest file for the stylists, so they can understand the vibe. In the video, we were supposed to be a futuristic group – the idea was Blade Runner meets Motown.
What's been your most amazing musical moment so far?

Last year, I went to Cuba on holiday and one night we were in a cafe, listening to this great flamenco-style guitarist. So I went to tell him how much I liked it and my mum started saying I was a singer. So he says, "Let me hear you sing." So I did – and he asked me to sit in with him at a jazz club the next night! It was great; the crowd really liked it. Turns out he's super- famous there; his name is Reynier Marino. The next thing I knew, he had invited me back to sing at the National Theatre in front of Raúl Castro and other dignitaries. It was crazy!
This article originally appeared in the November 2017 print issue of #legend