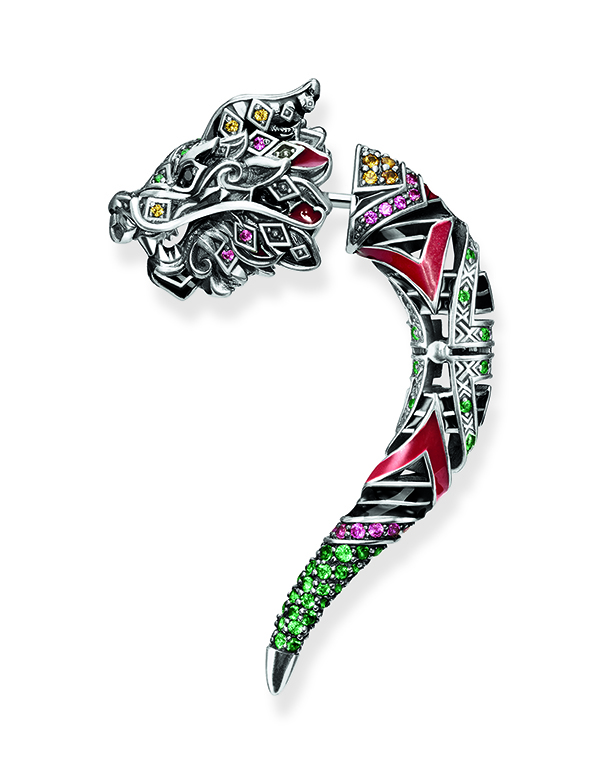 The vision, drive and ambition of Thomas Sabo have made the company that carries his name one of the leading premium brands in the jewellery, watches and beauty segment. He commands a considerable empire. There are 320 stores spread across five continents, with more than 1,500 staff and 2,600 trading partners. And the expansion continues with numerous store openings planned across Asia over the next two years.
Sabo himself is the founder, managing director and owner of the jewellery and watch brand. He is also very much a leader. At the end of 2015, about 550 staff from the headquarters in Lauf an der Pegnitz relocated to a state-of-the-art head office at Silberstraße 1 at a cost of €43 million. This is immensely impressive for a man, trained as a precision engineer, who travelled across Asia 30 years ago with the aim of sourcing a concept for "high-class jewellery crafted from Sterling silver with a special design quality" to Germany. He did, and sales at trade fairs were strong and he reinvested capital in the business.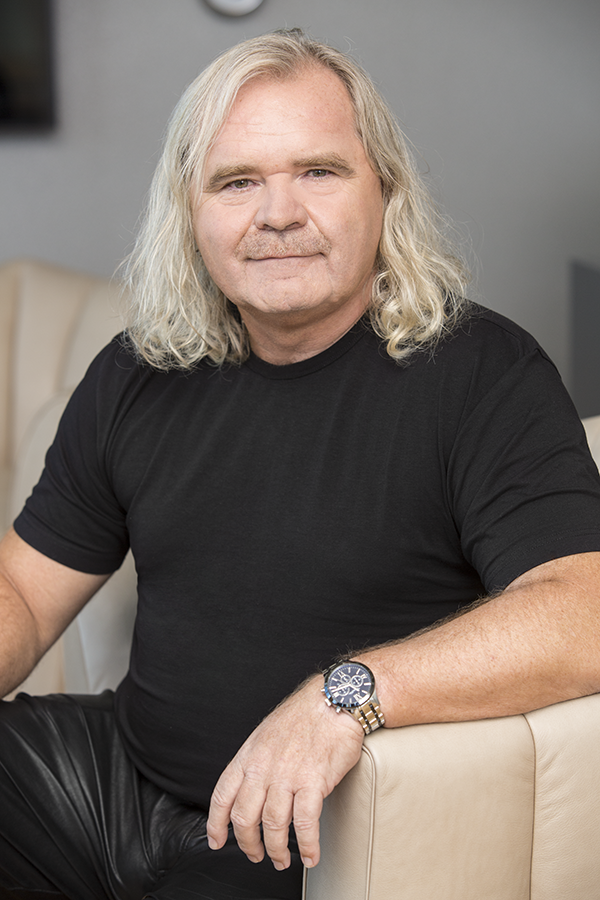 From 1984 onwards, his silver jewellery helped create a market segment. Sabo created standards in the affordable luxury segment with his items crafted from 925 Sterling silver. The mission continues today; to create products that thrill and fascinate. #legend spoke to Sabo about the lifestyle brand on the eve of opening his store in Harbour City.
Watch: Thomas Sabo's flagship opening and dinner with CL
Describe your brand in three key words.
Strong, powerful, heritage.
Who influences you and your aesthetic still?
After 33 years, I've been influenced by so many things so it's very difficult trying to describe. I open my eyes every day and it comes from anything from what I see: ornaments, symbols and television.
Which of the markets in Asia surprises you most and why?
When I came here for the first time, and this was a long time ago, everybody told me that I couldn't sell in Asia. I'm quite still surprised by how people respond, but Asia is really now a big part of our turnover. It's astonishing I would say. That has been the biggest surprise.Why did they say you wouldn't be able to sell?
When we started here we had a lot of black stones and 15 years ago everybody said we won't take black stones. Ironically, it's now a very strong colour for us.

What's your demographic men and women?
It's 30/70; 30 per cent men, 70 per cent women. We're seeing more and more rebel ladies and I would say if you're talking about rebels everybody says it's only for men, but that is not true.I was surprised to discover you sell watches.
For how long have you sold them and how many do you produce in each collection?
First of all, you're completely right. We are not a watch brand we're a jewellery brand. But I think we add it because it's a normal thing to add watches in a portfolio. The competition in watches is totally different from jewellery, but we create some cool watch lines, such as our Karma watches. It's a special touch, nobody else designs it. We did a quite cool men's line this year. It's a part of our company but not its strongest point. There are no fancy movements. Because if you're going into more complications then you really have to be a watch brand. And that whole specialised movement thing is not something that would fit our brand at all. We make about a dozen for each collection and they are unisex.
What do you like most about Hong Kong?
I think Hong Kong is special; the feel of its hectic rhythm, the lightning. I have stayed at The InterContinental for almost 20 years and if you sit here in the evening, and the lightning starts and people are running around it's crazy and dynamic.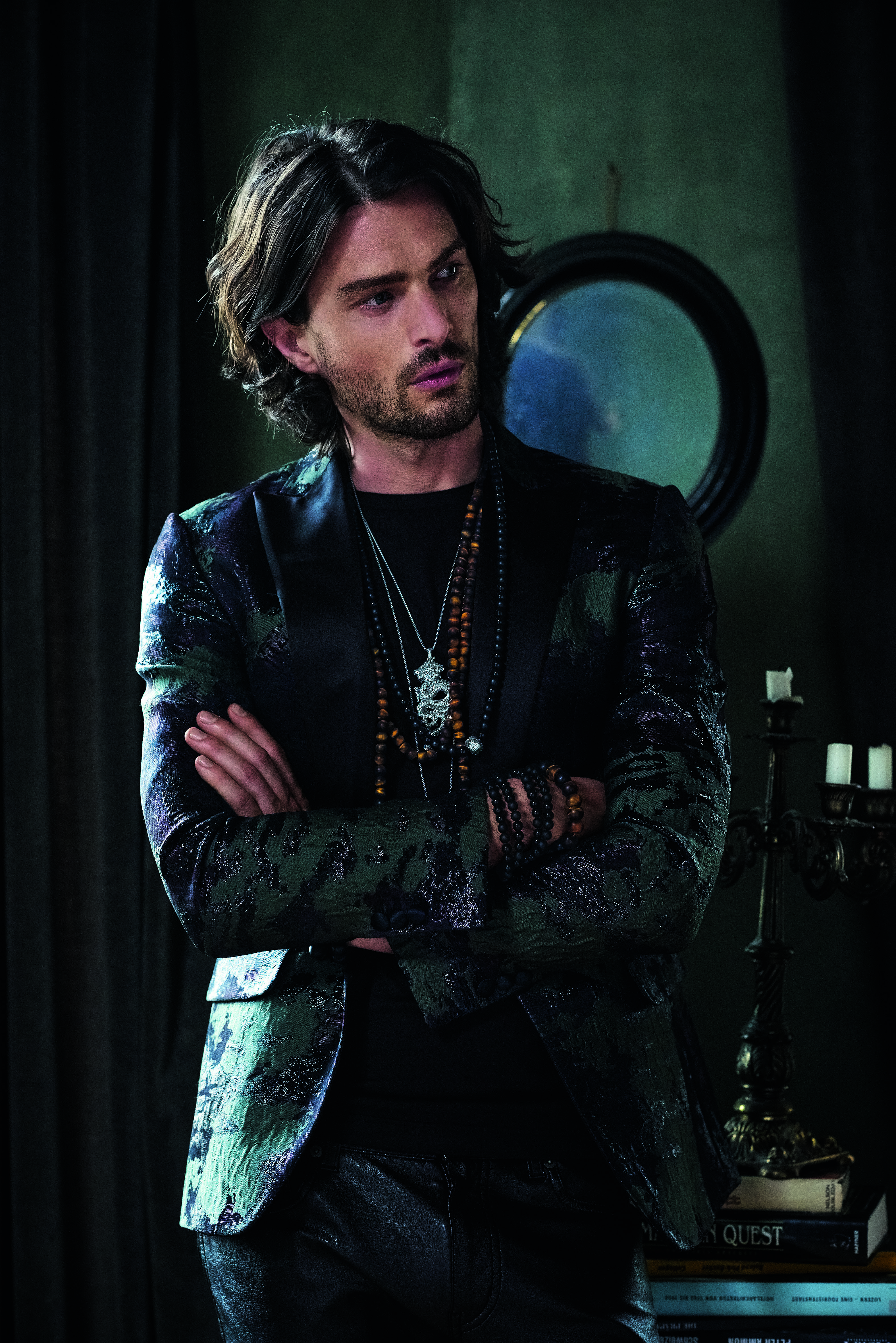 How has the Hong Kong consumer changed?
If you go back to the old days they were more old-fashioned. Twenty years ago it was all conservative, but the whole Asian population has gone more Western and that I'd say is the biggest change.
Have you collaborated with other fashion brands?
We have and we do, but I don't actively look to do it. We are getting certain approaches right now. We are doing a collaboration with a very famous fine writing company next year but, at the moment, we are busy enough with our own projects.
Tell me about the store.
This store officially opening today is a different concept. It's lighter and more lively. This will be a milestone for the company, especially in Asia. And almost every store will be undergoing renovation in the next few months, or two years.
Do you design the aesthetic yourself?
I was completely involved with the design and architecture.
And for the next two years?
We now have 20 outlets in China and we will go up to 30 in the next 12 months. We will open 12 destinations in the next nine months in South Korea where we are renovating our shops.
Is Korea your fastest market right now?
It's Asia overall. China and Korea in particular, but there is uplift in Hong Kong too.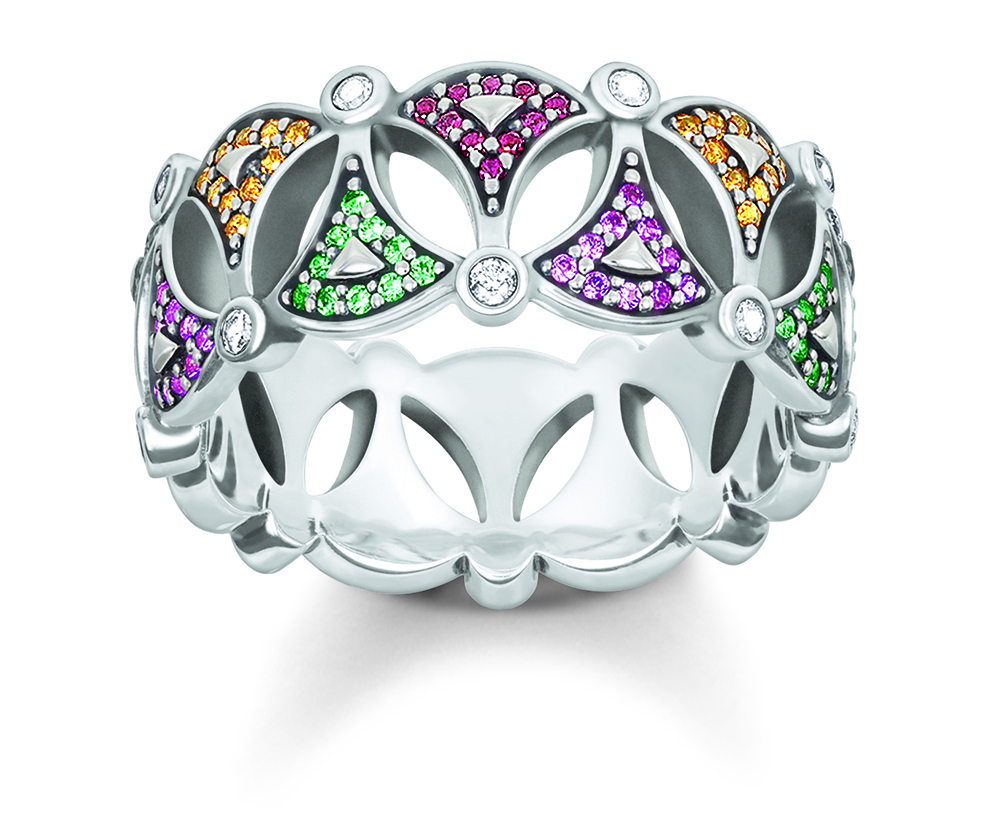 Would you ever do fashion, more accessories, interiors?
At the moment, we have ideas in this direction and I think after next spring we will do that. We might do sunglasses, for example. Lighting concepts perhaps. We'll let you know.
Who would you regard as your most immediate competitors?
It's difficult to say. I could mention a company like Swarovski but there aren't so many. It's affordable luxury and we are really one of the leading brands, and then comes the next category.
What was the last book you read?
I ask myself when I last read a book. It was when I was a young guy. I read a lot when I was young. My first travels to Asia, I had always three or four books in my suitcase. Now I just watch Netflix.
This article first appeared in the October 2017 print issue of #legend magazine.