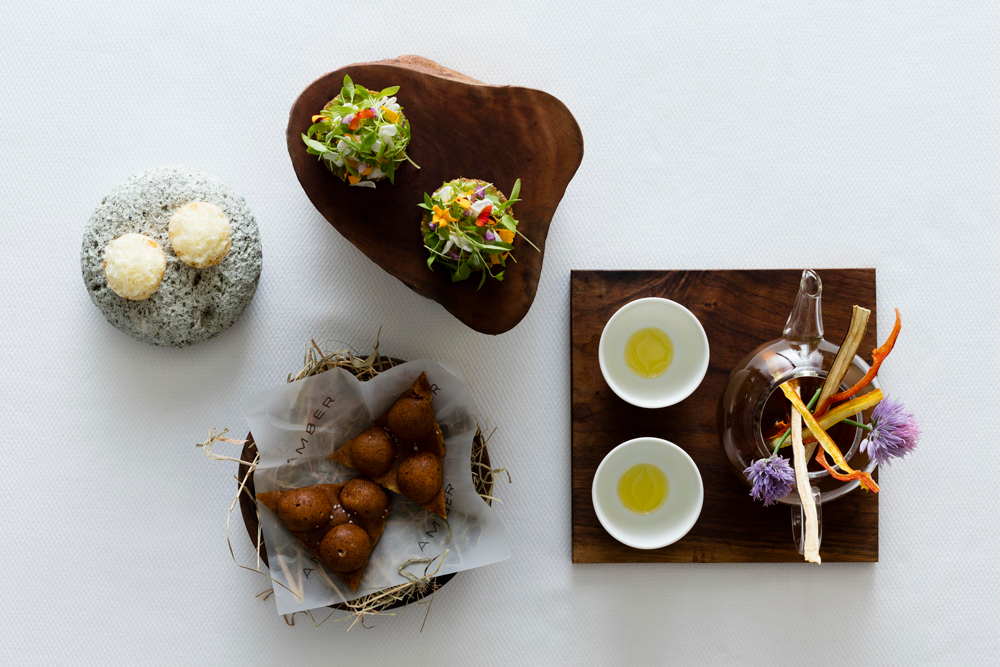 For one special night at The Landmark Mandarin Oriental's Amber, two Michelin-starred Culinary Director and chef Richard Ekkebus will partner with award-winning Japanese chefs Hiroyasu Kawate from Florilège and chef Zaiyu Hasegawa from Den to create the 12-course 'Six Hands Dinner", a meticulously crafted menu that combines the unique styles and tastes of each chef.
While the event usually features one other chef, this is the first time that two others will be shaping the menu with Ekkebus. With previous Friends of Amber collaborations, Ekkebus partnered with other renowned chefs from around the world, including Martin Benn of Sydney's Sepia, Singapore's André Chiang, legendary Spanish master Ferran Adrià and the Korean-American chef Corey Lee.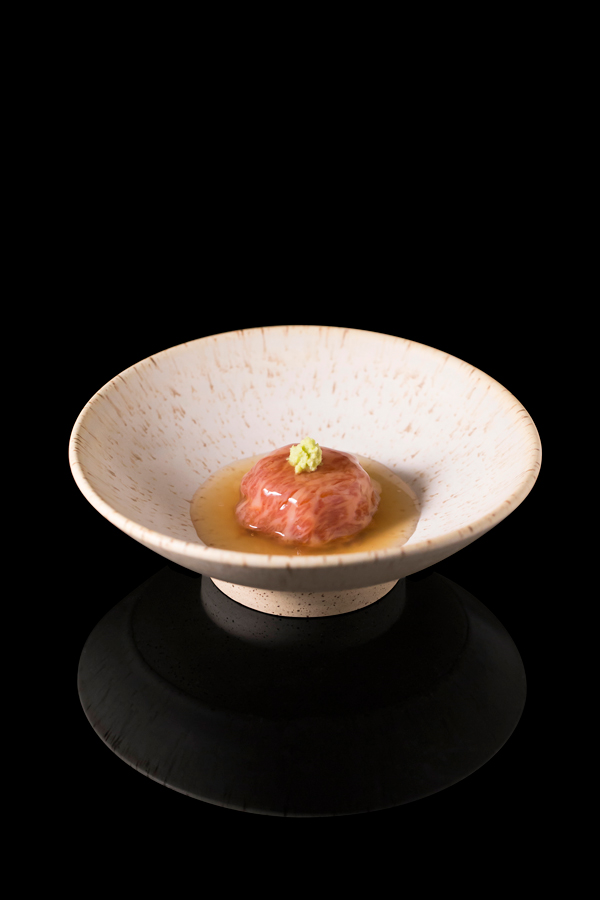 Chef Hasegawa is famed for his innovative interpretation of traditional Japanese culinary traditions, reflecting seasonal ingredients and Japanese culture with a unique contemporary twist while chef Hiroyasu Kawate comes from family steeped in the culinary world. His take on classic French food is inventive with local ingredients and Japanese flavours taking a starring role.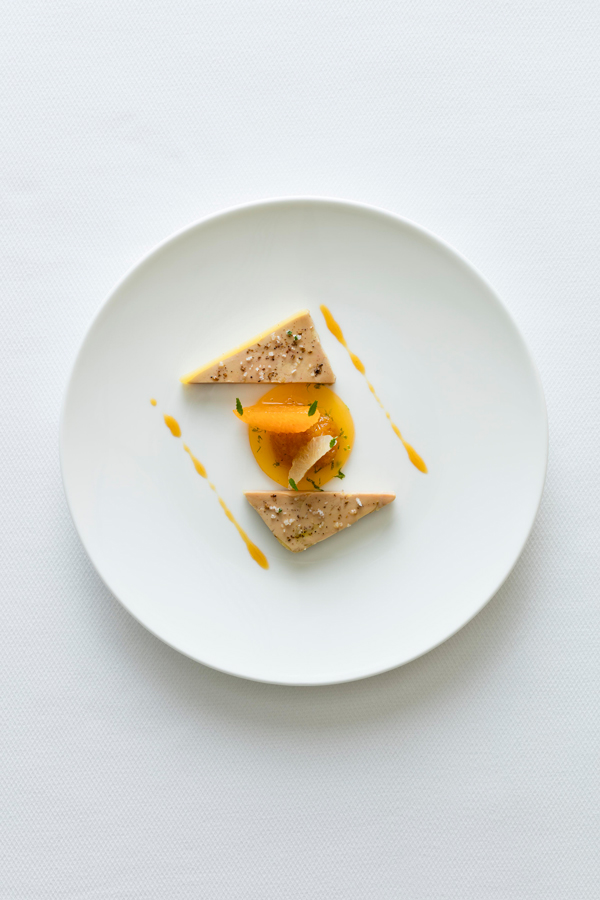 With a combined five Michelin stars amongst the chefs, the meal will certainly be an exciting and fresh look from the three culinary masters.