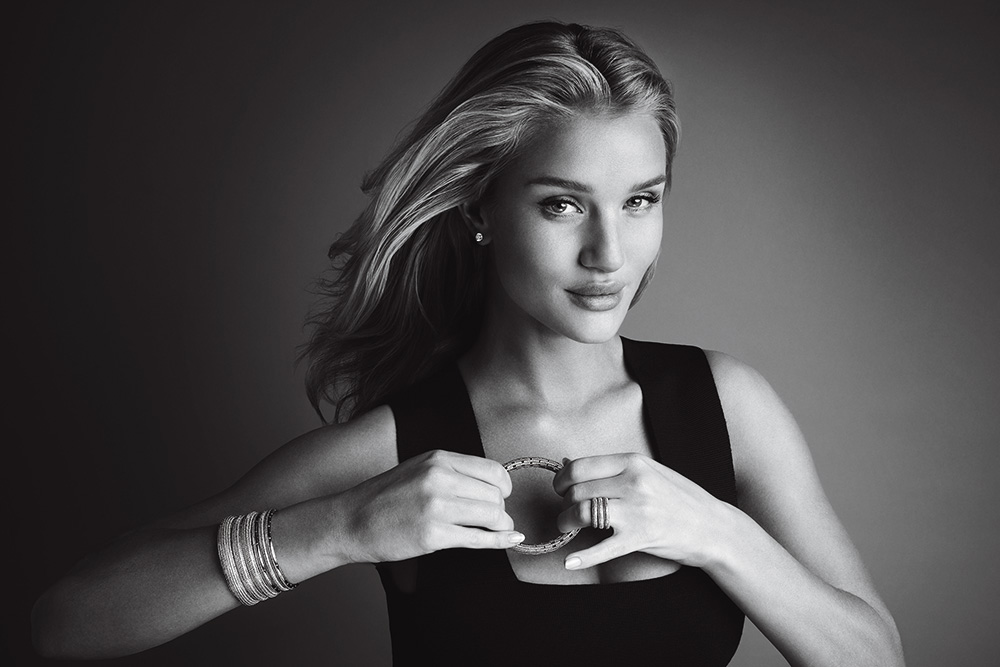 Global luxury jeweller Nirav Modi enlisted global stars Rosie Huntington-Whiteley and Priyanka Chopra as the faces of its latest campaign. Photographed by Patrick Demarchelier, the photographs capture the two women's contemporary beauty and classic glamour. Here, Huntington-Whiteley shares a little about herself (what's one thing she can't live without?) and what it's like to work with the luxury brand a second time.

This is the second Nirav Modi campaign that you are a part of. Tell us about your experience working with the brand.
Yes, I've been working with the brand for approximately a year now and this is my second campaign with them. It has been absolutely delightful working with them, the team has been great to work with and all the brand events that I have attended have been flawless, very well organised and beautiful. Needless to say, I'm a great fan of the jewels. The design ethos drew me to the brand and resonates with my personal style. The jewels are classic and timeless, yet contemporary and resolutely of-the-moment. It is a great pleasure to be able to wear them for events and shoots.
How would you describe your personal style when it comes to jewellery?
My jewellery style is classic and elegant. I love classic jewels with a slight twist that add the needed glamor to your look. This is why I am attracted to Nirav Modi jewels, as the designs are timeless and classic but still have a contemporary twist, such as the Embrace bangle, which has a classic design but a unique 'stretch' mechanism. These ingenious 'twists' never fail to give you a smile.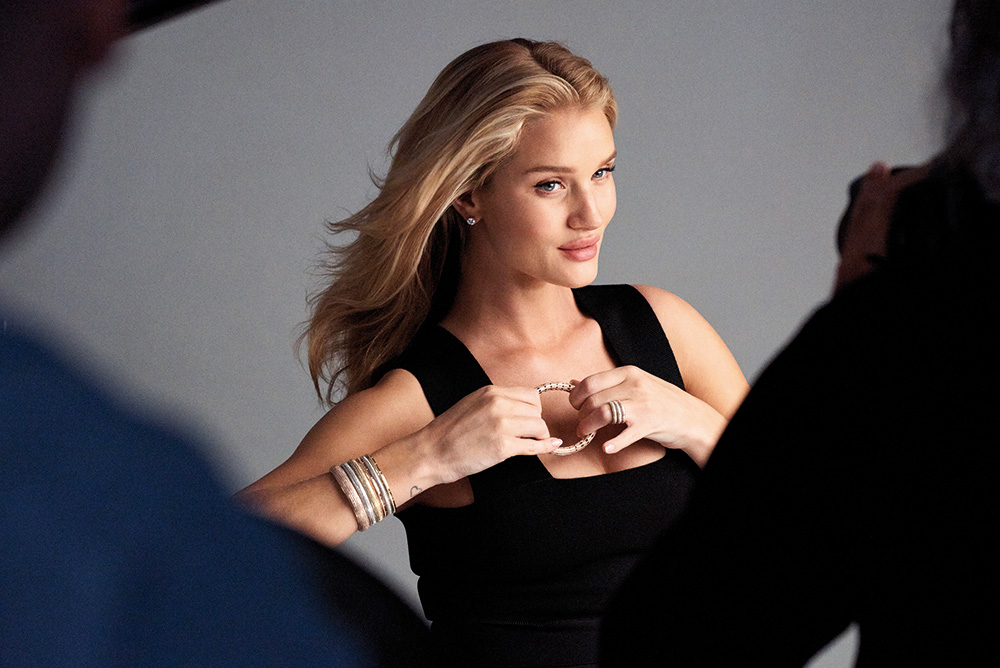 What is your first memory of wearing a Nirav Modi jewel?
My first memory of wearing a Nirav Modi jewel was for the 2016 campaign shoot. I wore Jasmine jewels and was absolutely in love. The soft, soulful and sensual glimmer, emulating the fullness of a jasmine blossom as it unfurls, won me over.
As a woman, which aspects of the Nirav Modi jewels do you identify with? Which is your favourite piece from the collection and how and where would you wear it? Describe your look for the new campaign.
Their jewels are crafted to make you feel special. My favourite piece is the Embrace Bangle. I love its unique stretch mechanism – the jewel is elegant and classic with a bit of playfulness. I would wear it for a gala, a ball or even a casual night out.
My look for the new campaign video is elegant and classy. I'm wearing a beautiful pastel dress and Jasmine Collection jewels.
Have you ever travelled to India?
I traveled to India about 7 years ago and spent a short but sweet amount of time in Mumbai. I absolutely loved the hustle and bustle of the city and how vibrant it is. I enjoyed learning about the rich history and traditions of India and loved sampling all the delicious food. I'm looking forward to returning hopefully someday very soon.
Beauty ritual you can't do without.
SPF! It's essential for my everyday beauty routine. I love to use products from natural skincare brand Caudalie. Their Beauty Elixir is divine!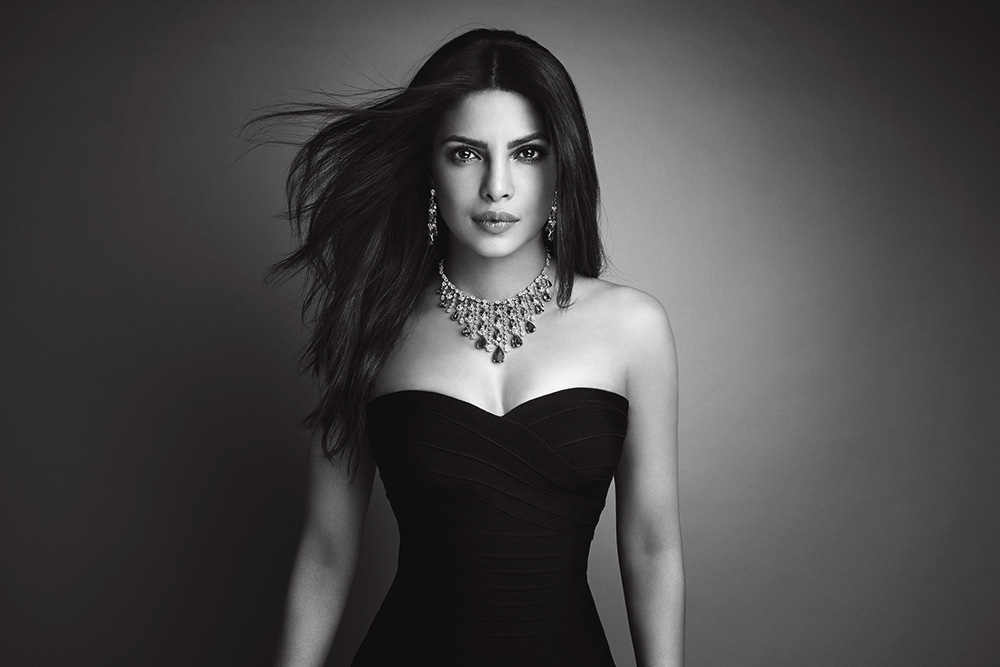 Favourite childhood memory.
Some of my favourite childhood memories were family trips to the coast in Cornwall, South West England, surfing the waves at the beach and riding my bike through the old fishing villages and eating ice cream on a cliff looking out over the harbour.
Your all-time favourite movie?
Grey Gardens.
What is the one fad you are addicted to?
Contouring and highlighting!
Online shopping or in-store shopping?
Both! I love to shop mostly online but I also enjoy visiting my favourite stores from time to time.
What is the one thing you can't do without?
Laughter!
You statement style? How do you like to style your jewels?
I love a great pair of blue jeans, a fitted white t-shirt, red lipstick, sexy undone hair, high heels, my favourite Nirav Modi earrings and the Embrace Bangle. Classic, effortless and cool!