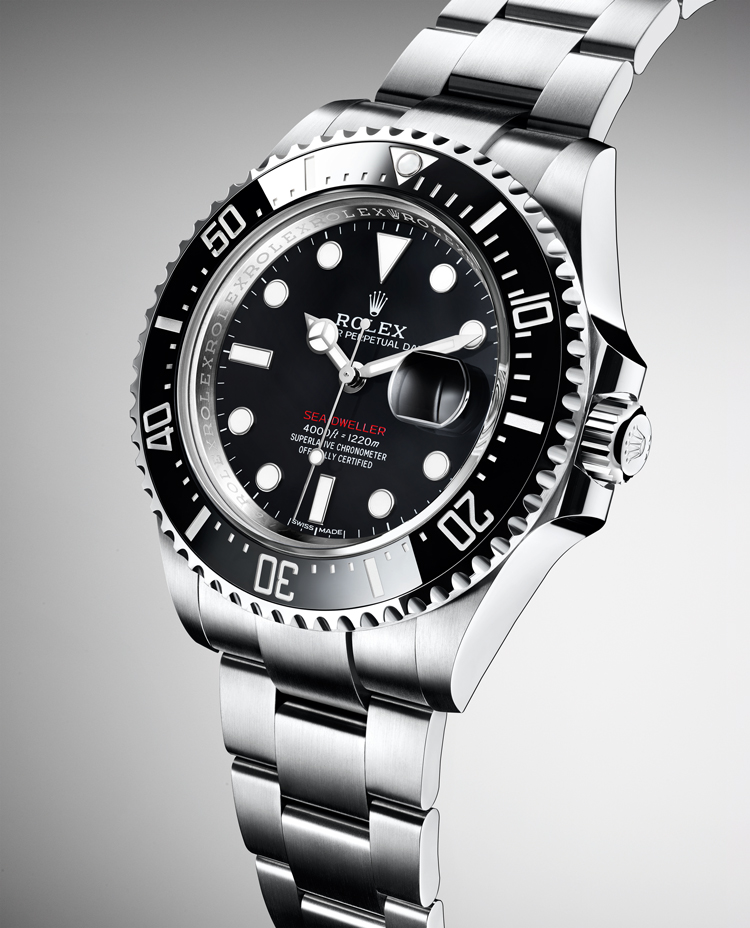 Of all the dive watches created, there is one that holds the heavyweight title. This year marks the 50th anniversary of a Rolex icon, the Sea-Dweller. At the time of its development in 1967, the watch had gone deeper – literally – than anything else on the market.
Largely in response to the increasing need for gasoline, companies began diving deeper below the ocean's surface than ever before. French commercial diving firm, COMEX, approached Rolex in the 1960s to help solve a unique problem they were experiencing during deep saturation dives.
The crystals of their watches were blowing off upon returning to the surface at the end of their time on the ocean's seabeds. Helium atoms were passing through the watch crystal and collecting in the space between the crystal and dial. During decompression, the helium would slowly build in pressure until the watch crystal literally blew off.
A new dive watch was needed and Rolex responded with the Sea-Dweller. Rolex engineers developed a gas escape valve fitted with a spring. When opened, the difference in pressure between the inside and outside of the watch reached three to five bars, allowing the helium to escape and the watch to remain intact.
Today, the Sea-Dweller still serves as the go-to watch for saturation divers as it is waterproof up to a depth of 1.2 kilometres. The latest generation of the Oyster Perpetual Sea-Dweller features a 43mm case and the new caliber 3235, ensuring the watch remains at the forefront of technology.
This article first appeared in the September 2017 print issue of #legend magazine.