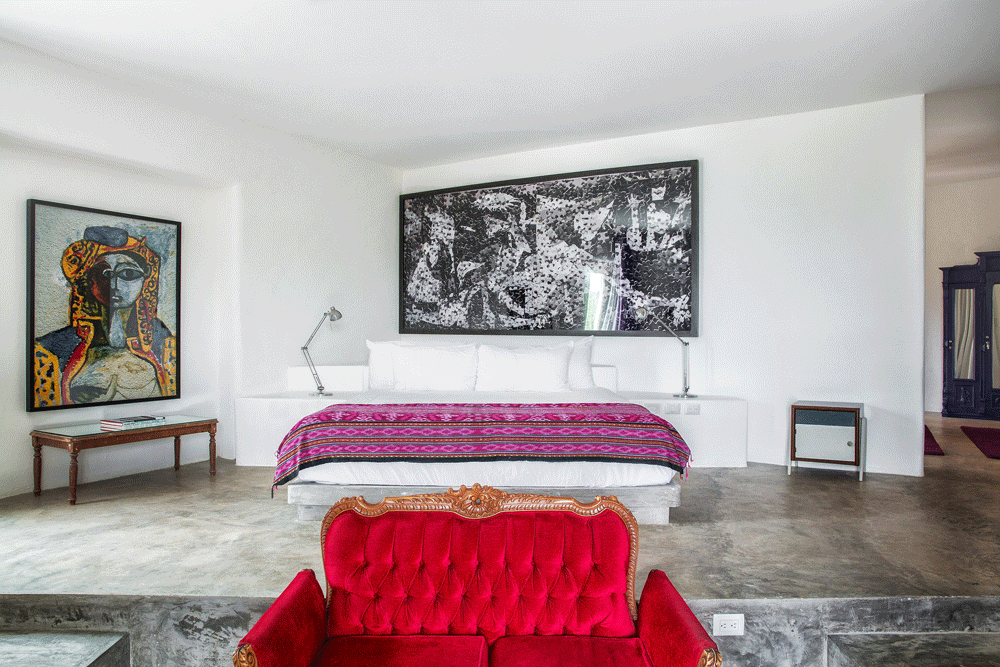 ​Deceased drug lord Pablo Escobar is no stranger to the world. Though the infamous Columbian drug dealer is no longer alive, his outlandish life has been widely documented and fictionalised in various forms of media (looking at you Narcos). It's no surprise then, that Lio Malca, who deals with contemporary works, decided upon the Escobar's former residence for his latest art boutique/hotel project, Casa Malca.
The home is one of the many estates across the Americas that Escobar built and owned during his lifetime. Malta came across the mansion in 2012 and purchased it soon after, with dreams to redesign the property into a five-star hotel. The interiors of the home are filled with lavish furniture and grand architectural structures. The first nine bedrooms became available in in 2015, and Malca is constantly adding to the property.
The hotel is home to some of the greatest contemporary art, and they are constantly rotated to ensure returning guests will always have a unique visit.
The hotel is located in Tulum, which is a trendy new vacationing spot in the Caribbean off the coast of Mexico's Yucatan peninsula. If you want to feel what it's like to live like one the world's richest drug dealers, this is the place to spend your next holiday.
See all the stunning interiors on Dezeen or, book your stay through Casa Malca.