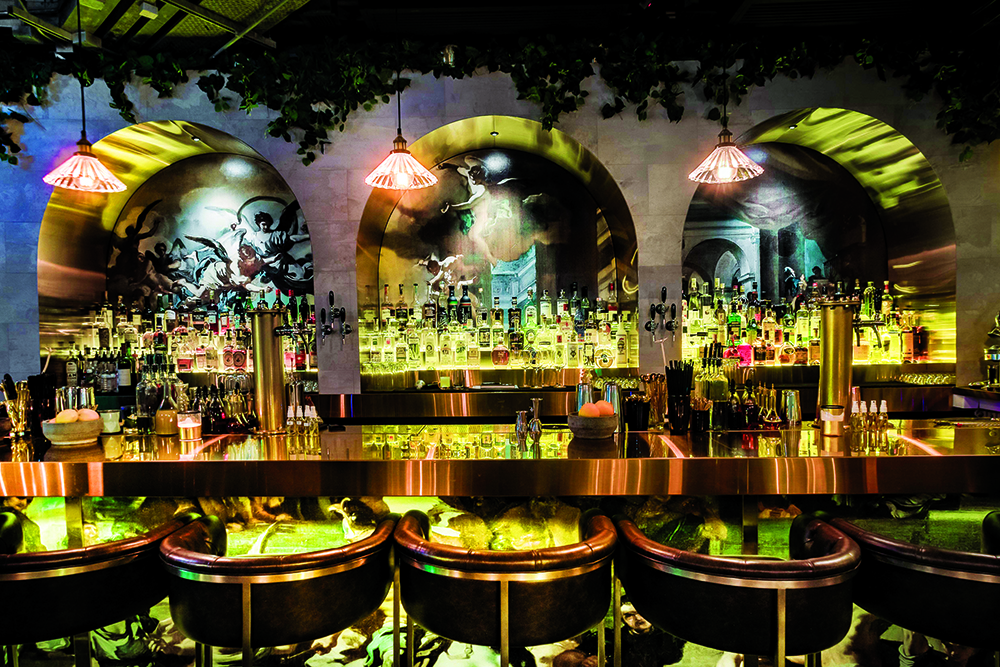 Seasoned taco aficionados may have their doubts upon hearing about yet another Mexican restaurant opening in Hong Kong – after all, our city is known for delicacies like char siu and roast goose, not guacamole and tostadas. Be that as it may, in recent years, Brickhouse in Central, Chino in Kennedy Town and El Loco Gringo in Sai Ying Pun have all done a fine job in introducing their renditions of Mexican food to Hongkongers. But newcomer 11 Westside takes the proverbial cake. Led by the man many have dubbed the "Taco King of Los Angeles" – chef Esdras Ochoa of Salazar – it's no surprise that this new Mexican gem has raised the bar so high.
Tucked in Henderson Land's The Hudson, diners have to go through a short alley and ascend a flight of stairs before arriving at a spacious terrace. There are inviting communal tables outdoors, while the prime seats indoors face a gorgeous open bar. Don't be put off by the communal high tables; those are actually the best seats in the house, as you get a great view of the buzzy restaurant – think Yardbird, but Mexican-style.
Start with Tommy's Margarita, made with tequila, lime juice and agave nectar. Another popular cocktail is La Paloma, a refreshing concoction of tequila, grapefruit, soda and salt. Be warned that these go down too easy, so you might want to pace yourself as you continue sampling the wide range of agave spirits that 11 Westside has to offer.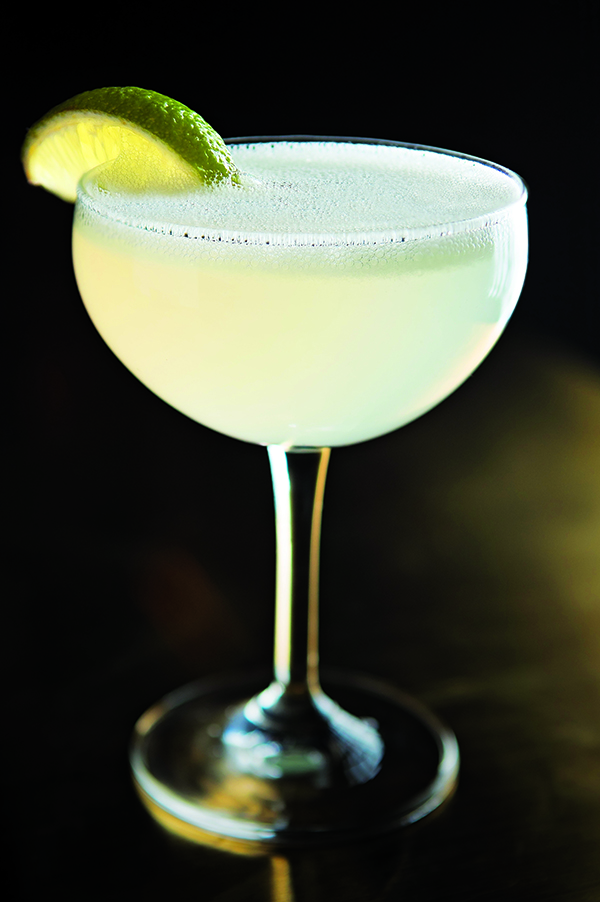 The restaurant is a true tequila lover's dream. All house tequilas are 100% agave and include Cimarrón, a tequila made by Enrique Fonseca. 11 Westside partner and beverage director Daniel Eun explains that Fonseca is "better known as a maker of more high-end marques such as Fuenteseca, Tres Cuatro y Cinco, Don Fulano and Artenom 1145 – the last two having been substituted as the house pours during shortages. Then there is Tequila Cabeza by The 86 Co, which is made by bartenders, formulated to shine in cocktails."
Apart from Daniel's current favourite tequila Feria de Jalisco and mezcal Espiritu Lauro, 11 Westside also offers sotol, known as tequila's "northern cousin". Made from the sotol plant (also called desert spoon), this spirit is primarily from Mexico's northwestern state of Chihuahua. "The plant takes approximately 15 years to mature and yields about a bottle of sotol per plant," explains Daniel. "Once the plant matures, it is harvested like the agave plant: the outer leaves are removed to reveal the piña, which is then traditionally roasted, and then fermented and distilled. Like with agave spirits, terroir plays a huge part in the flavour. Sotol from the forest is more green – piney, floral, grassy. Sotol from the desert is more earthy – leather, dried pepper, roasted herbs."
Not a drinker? Try horchata, a sweet Mexican beverage made out of jasmine rice, cinnamon, milk and condensed milk. The agua verde, with pineapple, agave and a selection of greens, is also a delightful option. Sounds too healthy? Opt for the Jamaica, a delicious drink made with hibiscus flowers and lime cordial.
Now, on to the food! If you aren't familiar with authentic guac, then the tableside guacamole is for you. A definite crowd-pleaser, ripe avocados are mixed in a molcajete (a traditional stone mortar and pestle), then your condiments of choice – lime, coriander, chilli, onion – are added; the resulting mixture is served with crispy tortilla chips. You'll want to save room for the light flour tacos and main courses to come, but don't miss the Echo Park sweet corn appetiser. Baby corn is poached in European butter, charred to perfection, then bedazzled with house-made mayonnaise and queso añejo (a type of Mexican cheese imported from Oaxaca), and finished with cilantro, lime and Tajín seasoning (composed of chilli peppers, lime and salt).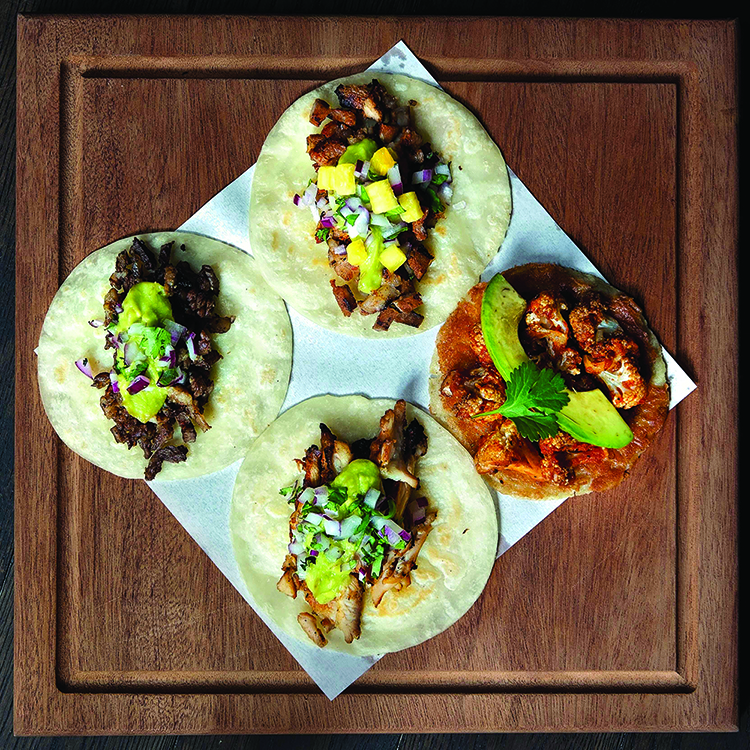 Next up are the flour tacos – and these are worth getting your hands messy for. Carnivores can enjoy tacos including the al pastor (achiote and pineapple with roasted pork), the carne asada (grilled USDA prime short rib marinated in Mexican ponzu sauce) and the ever-so-popular pollo asado (garlic and sweet citrus-grilled chicken). But pescatarians will be delighted to know that there are also off-menu specials such as battered swordfish tacos and king prawn tacos; these sell out quickly, so be sure to order enough for your table. 11 Westside also offers a tasty vegetarian alternative of fried cauliflower tossed in adobo sauce, grilled Monterey Jack cheese and avocado. Basically, there's something for everyone.
If you still haven't had your fill, order the hermosa – wherein you can make your own tacos by filling flour tortillas with grilled red snapper fillets cooked in an ancho chilli rub, escabeche and charred lemon. For those with a sweet tooth, finish your meal with the house-made churros in white chocolate ganache with popcorn and condensed milk cream – that is... if you still have any room left for it!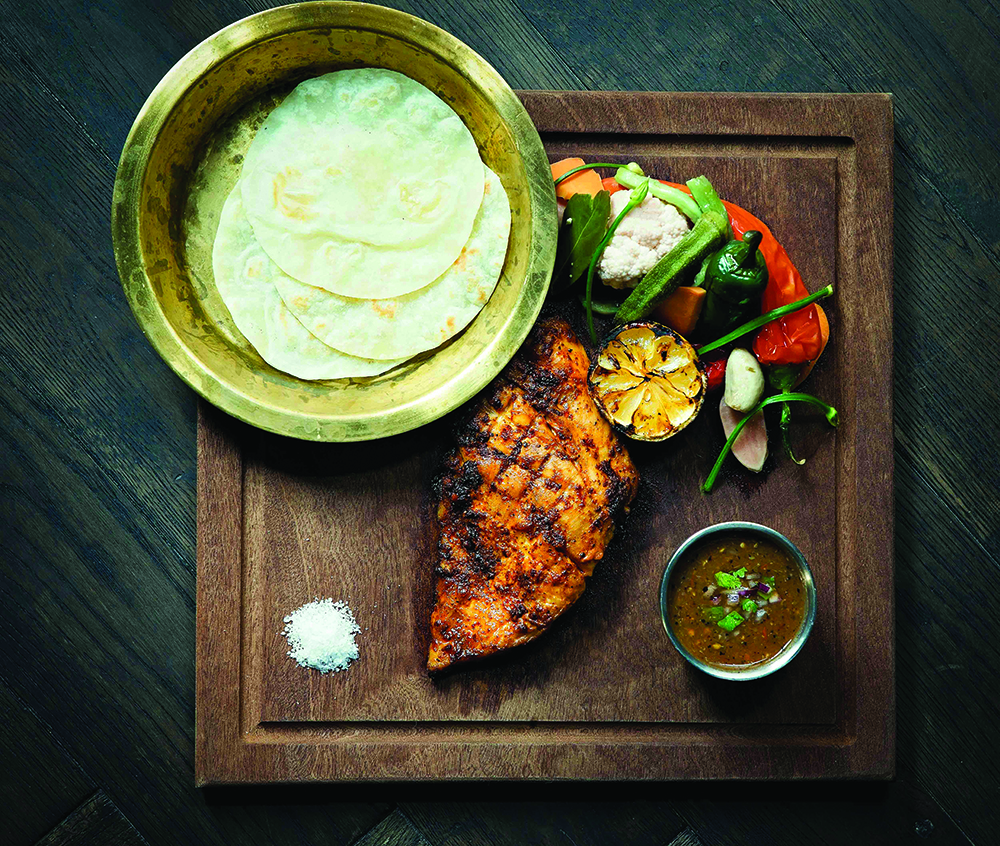 This article originally appeared in the December 2017 print issue of #legend