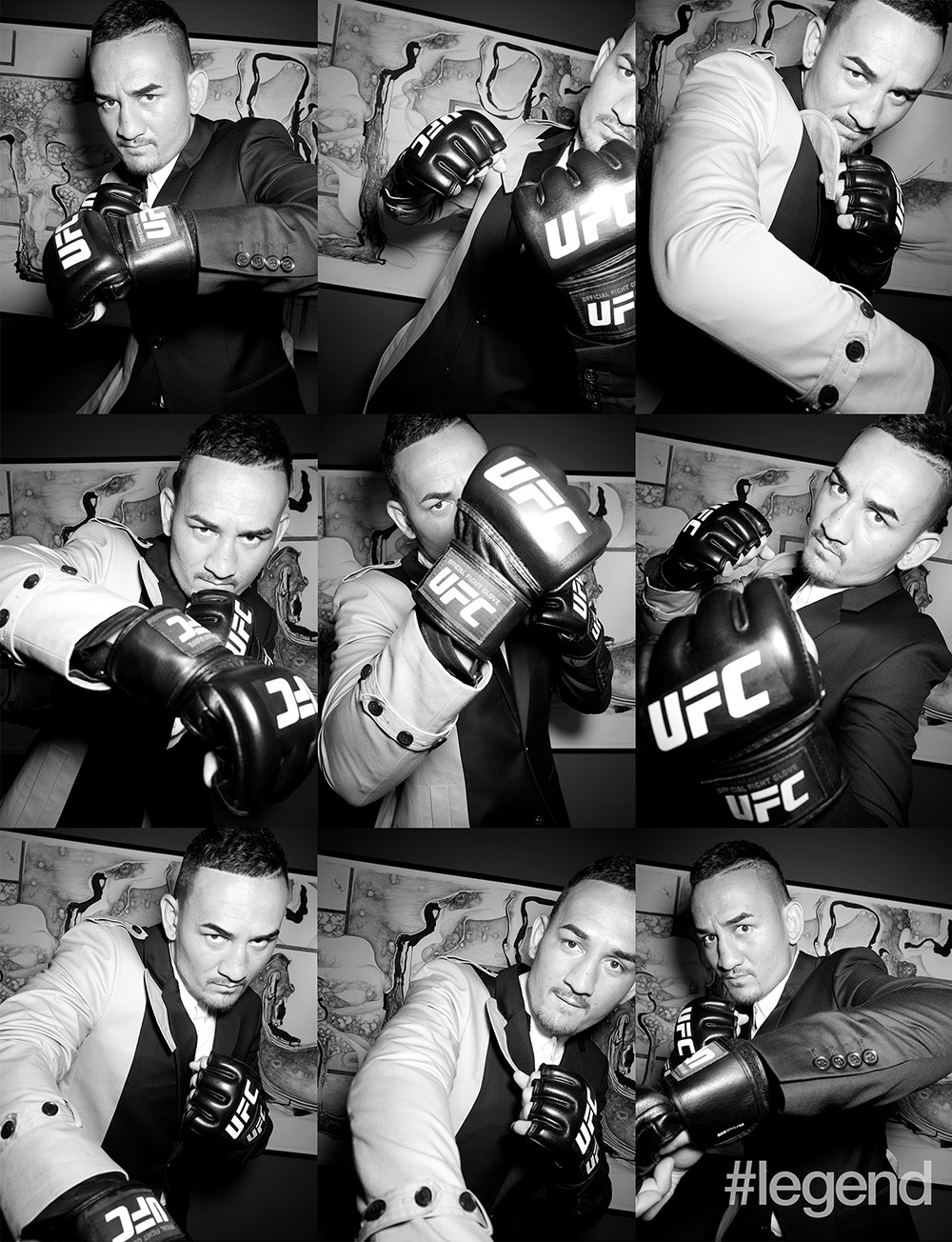 The crowd cheers at the mention of his name, not yours. This is his home, not yours. You fight. You get hit. The crowd cheers. Your opponent is the greatest featherweight in mixed martial arts history, José Aldo. He is a fan favourite, the bookie's favourite and odds-on to win. You're losing. Two rounds in, what do you do?
It sounds like a nightmare, but it was reality for Max "Blessed" Holloway in his UFC 212 featherweight title match in June. With the weight of the hopes of the United States, his home state of Hawaii, friends and family on his shoulders, Holloway walked into round three, locked eyes with a fatigued Aldo and landed a punch to drop the champ. A barrage of savage blows battered the grounded Aldo. Over.
Holloway, now the UFC Men's Featherweight Champion, visited Hong Kong, admired the statue of Bruce Lee in Tsim Sha Tsui and spoke with #legend.
UFC 212 was one of the most important fights of your career. Describe it.
It was crazy. Like I said before, kings go to other kings' villages and dethrone them. That's what I planned on doing and that's what I did. Especially fighting him in his own backyard, nobody wanted to fight him in Rio. But I'll fight anywhere, with open arms. 
I would fight him in an alley as long as he signs my cheque. We went there and got the job done. I'm the 145-pound undisputed king.
That underdog comeback; how did it feel?
To the untrained eye, it was a comeback win, but that was our game plan. I've got masterminds behind me. Everything went to plan. We planned out how the entire fight would play out. We practised all the moves, setting traps. He took the trap, the cheese, he got greedy and we took advantage of it.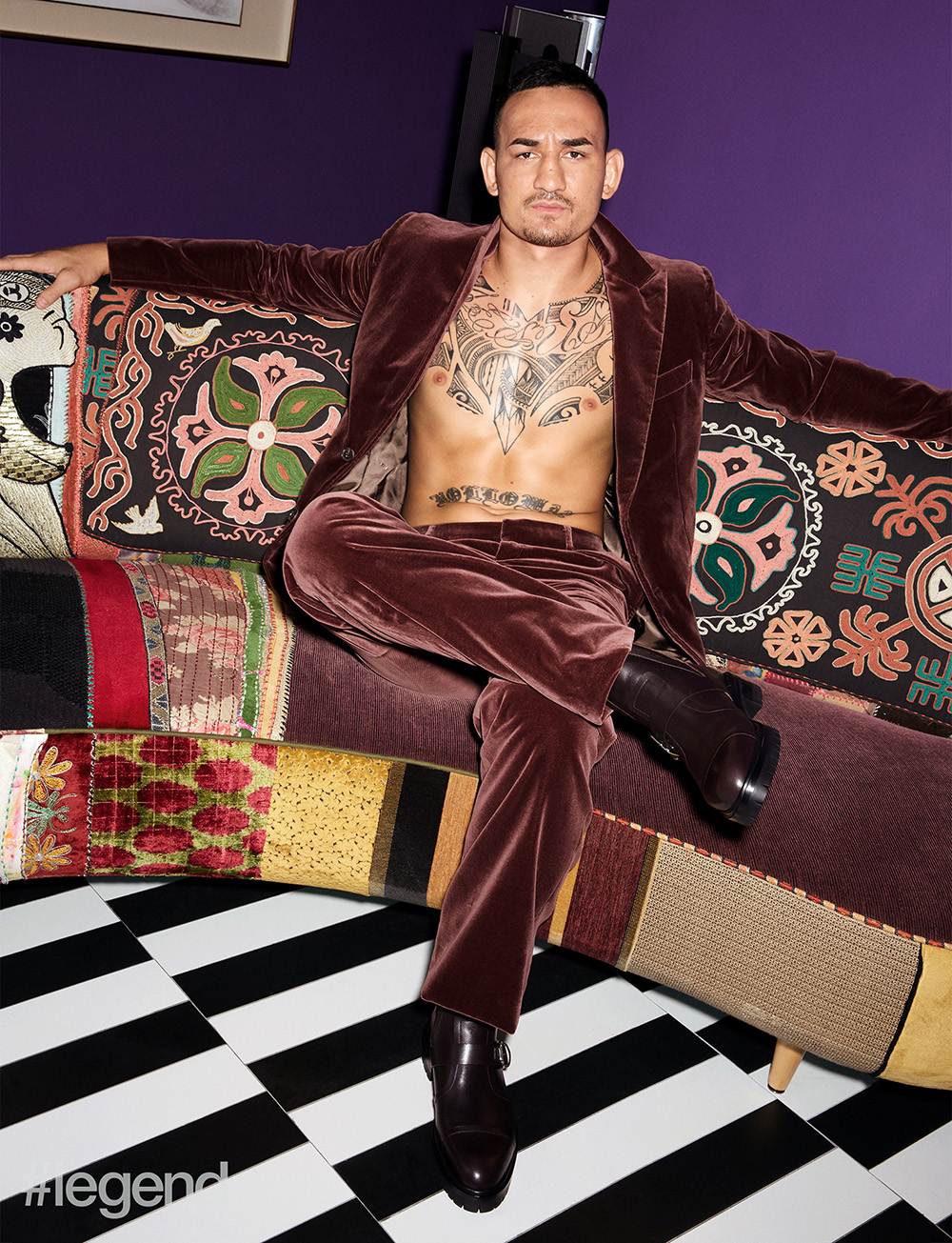 What hardships did you face growing up?
I was raised by my grandma and grandpa – great people – and most of my cousins were raised by them. I didn't have a rough life but I didn't have a great one either. My grandparents made sure I had a roof, that I was safe, had three meals a day, snacks and clothes. I never had a father growing up. My mum was
a drug addict, but now she's clean and sober.
You come across as one of MMA's classiest figures. How important is humility?
I think being humble and being a good sport is very important. It's funny, you know. I've been going through this change ever since I won the title. I see my old classmates and they act weird to me and introduce themselves again. I'm, like, "I remember you from school". I'm not going to win a belt and forget people. I'm human. I'm just like everybody else. When I talk to kids, I tell them that. At the end of the day, we both bleed blood, except I fight people in front of millions of people. I'm no better than anyone.
What is the best advice you've been given?
I'm big on self-belief. Teachers say, go after your dreams and don't let nobody tell you what you can't and can do. My grandpa always said, if you ever wanted to be anything in this world, you've got to have hard work and discipline in whatever you do.

What don't young fighters hear enough?
Success isn't a straight line going up. A lot of young fighters think that, "Oh, I'm fighting. 
I should be paid this and that." The road ain't pretty. Everybody thinks success is a steady, linear incline. You take big falls, you take big leaps and sometimes you might even get set back to rock bottom. Stay grounded, stay level-headed, work hard and keep pushing until you get the job done. If you dig deep inside you, you can get it done.
What do you think of McGregor versus Mayweather?
I'm not saying Conor's the guy or that he's going to win, but in boxing, they train one way, you do these steps, you get there. No one beat him going that way. Forty-nine have tried to do it that way – Mayweather did it – and 49 have failed. You might need something totally different to shake the world up. I'm intrigued. It's a money fight, it's a spectacle and it's a circus. I think the winner out of this will be UFC and Dana White. I think their pockets will be much nicer after this.
Will we see you in a rematch with McGregor?
A lot of the fans want to see it happen. I want to see it happen. I got three losses on my record and I want to get them all back. I'll probably be fighting at 185 at the end of my career. I'm only 26. There's a lot of time. I think that fight will happen. He's a money guy. I think one of the money fights will be between me and him. Let's see what happens when we're both healthy and fresh.
How do you deal with losses? How do you keep going when times are tough?
Those are the best times. Before this championship and the 11-fight win streak, 
I was on a two-loss streak. A lot of people can be the man when they're winning. It takes a true champion to hit rock bottom and come back. You can't judge a person when times are good. You see someone's true colours when times are tough.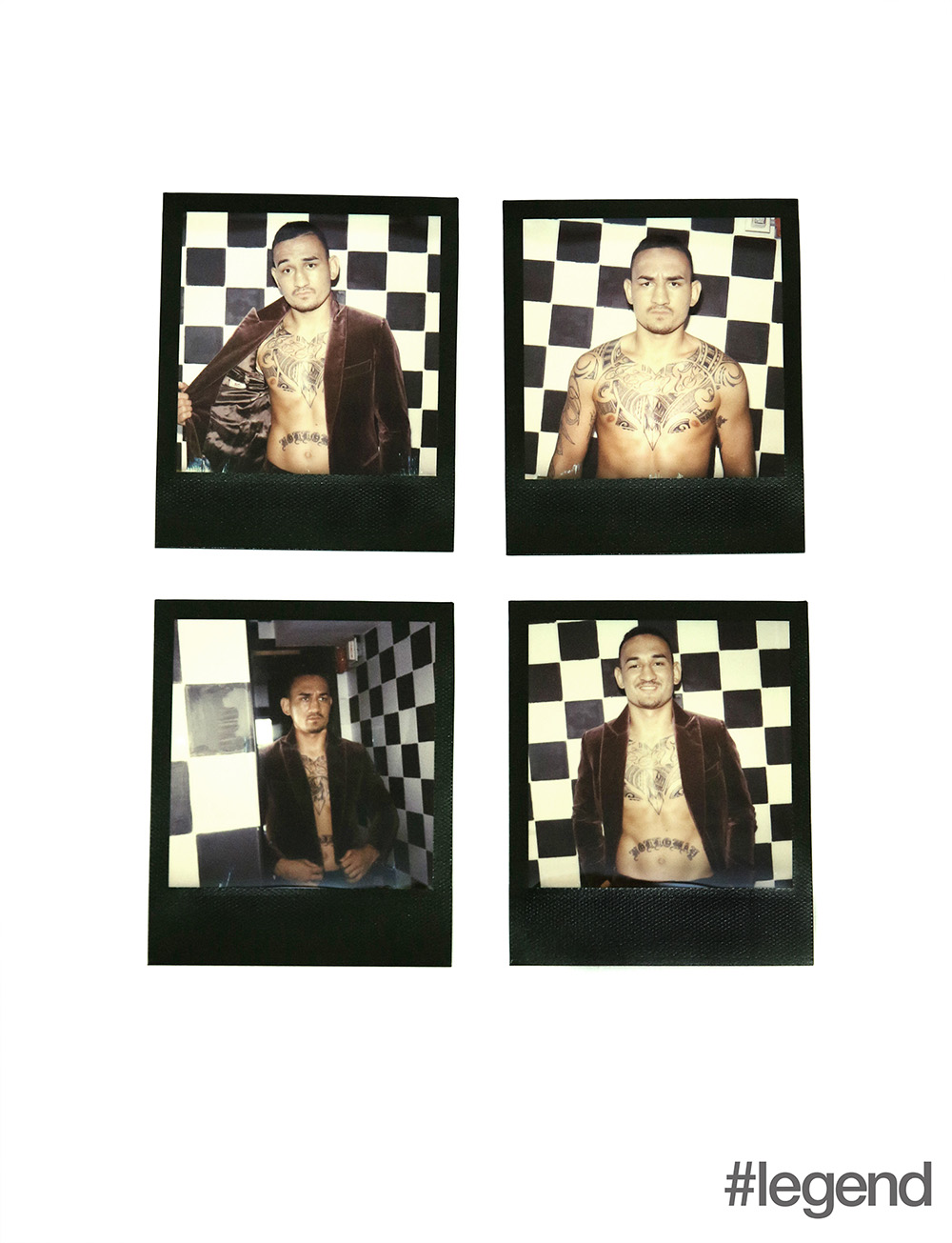 Who would you love to spar and train with?
The man I met today: Bruce Lee. He was a true martial artist. He was about honour and that's what I want to learn. He knew everything. I'd love to pick his mind.
Tell me about your work ethic and principles.
I'm from a small town called Waianae in Hawaii, which is on the west side of Oahu. 
We were just suppressed, talked down. Nothing great comes from our city. I saw kids with God-given talent throwing their dreams down the drain. I never wanted to be the "what if" kid. There were more talented fighters in Waianae than me, except I sacrificed. I didn't go to parties or hang out. You've got to recognise who you want to be in life. I wanted to show the world that Waianae can produce great people. I went back to my old school. I told the kids, I sat there and said if I can succeed, why not you? Self-belief, discipline, goal-oriented hard work beats talent when talent doesn't work hard. I'm not the greatest athlete. Look at Aldo; he's a better athlete than me. It's also how you treat people. A true champion is shown in how he treats people. All the great kings treat everyone equally. They don't care if you're in his court or you're a peasant. A true king treats everyone well. A bad king will focus on how he's greater than everyone. Help people – people that can offer nothing to you. Success is about being a good person.
What impact do you want to have on the world?
It's cool having this belt and being a champion, but I want to make sure my son is set. I want him to go to college. I don't want him to fight. Fighting is insane. When all things are said and done, I'm retired and chilling with my grandkids at home, I want a kid – either by mail or a knock on the door, whatever – to tell me that, "I remember you talking to my class when I was at rock bottom and, after hearing your story, I'm the champion of the world" – champion of whatever: fighting, the best at something, fashion, medicine, businessman. If I changed people's lives for the better, that would be amazing. You come into this world and you want to leave it better than it was.
How do you relax? What are some of your hobbies?
I play video games. I also livestream on twitch – twitch.tv/blessedmma. Or going to the beach with my five-year-old son. He loves the ocean. I also like go-kart racing and surfing. I make the most of my free time. Training camp is just gym, home, sleep. We also enjoy riding dirt bikes, going to the park, playing games. That's what's life is about, you know?
So you're a competitive guy inside and outside the ring.
Yeah. You know, we make little jokes. It's all a competition. Sometimes I try to get into the restaurant before my friends because I'm competitive. You've got to win the race.
What got you into martial arts?
There were fights in school – fist fights. 
I just wanted to protect myself. I got into kickboxing and three days later won my first fight. That was in grade 10, when I told everyone I'll be a K-1 kickboxer. I graduated and became a UFC fighter. The rest is history.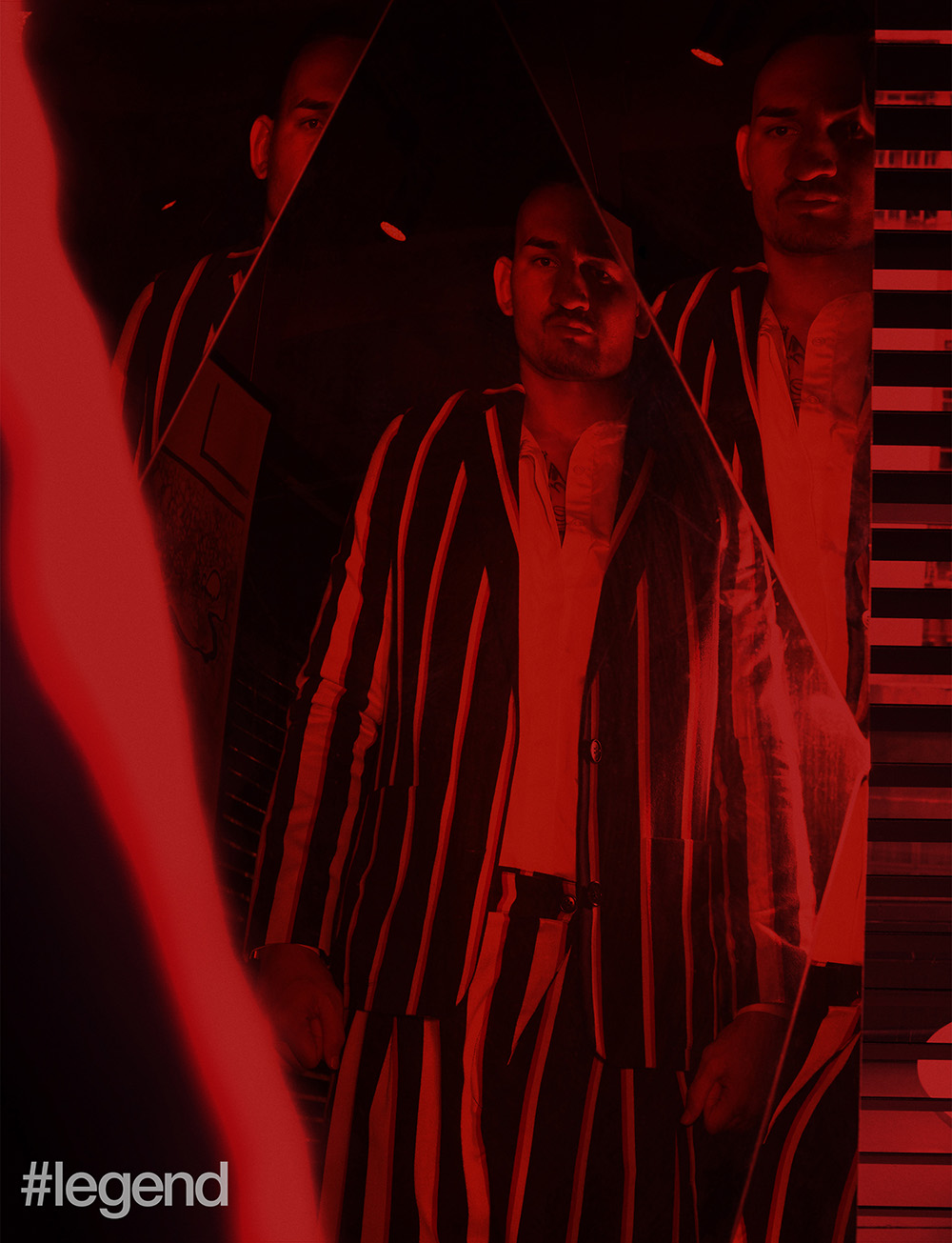 The UFC will be held in mainland China for the first time, in Shanghai. What do you think of more events there and of Chinese martial arts?
It's exciting. It's an honour. True martial artists were from here. We'll see what kind of love we'll get. I'm still getting to learn about the culture. With the fight coming in November, I think fans are pumped. People were hitting me up when I was holding a seminar in China. Hopefully, this can be a big thing.
What do your tattoos mean?
My right one down my arm is Blessed – pretty self-explanatory. It's my nickname. And what's going to happen to people when they fight me? I'm just joking. My back tattoo has that yin-yang vibe. They're wings but it's two different wings: angel and devil. The left side inside my arm is of the street I was raised in: Momona Place, area code 96792. The right side is my son's name, Rush. My chest tattoo is the most special piece. It stands for honour and protection over my family. My tattoo guy put a sword down the middle that stands for fight, and being a warrior. It looks cool. It's a Polynesian tattoo. It's not together yet. Everyone asks why it's broken up? It's because if the tattoo is done, the story is done, and my story is not done. I'll finish it off when it's done. My first tattoo is my last name, on my stomach. I didn't know how to spell my name for my SATs, so I got it down.
Photography / Karl Lam
Art / Lin Guocheng
Styling / Kieran Ho
Location / 3812 Gallery
Hair and make-up / Chi Chi Li

This article first appeared in the September 2017 issue of #legend magazine