These days, lavish fashion events hosted by mega-brands in the fashion capitals of the world are easy enough to find with a calendar, a map, darts and a blindfold – pick a day, pretty much. But when I was invited to Shanghai to attend I Feel Blue, a one-off fête and exhibition for Dior at the West Bund Art Centre, the stage was set for something a bit more special – I also had the rare chance to interview the brand's creative director, Maria Grazia Chiuri, who took the coveted reins at Dior last year after 17 fruitful years at Valentino.
A gentle knock on the door and I'm ushered in by the publicists. Chiuri is standing near the girls, on the other side of a round table. As I'm introduced, she gives a little wave hello. I make my way around the table but am made aware that we are to sit on a couch at the end. Before we sit, she extends her hand for a quick shake.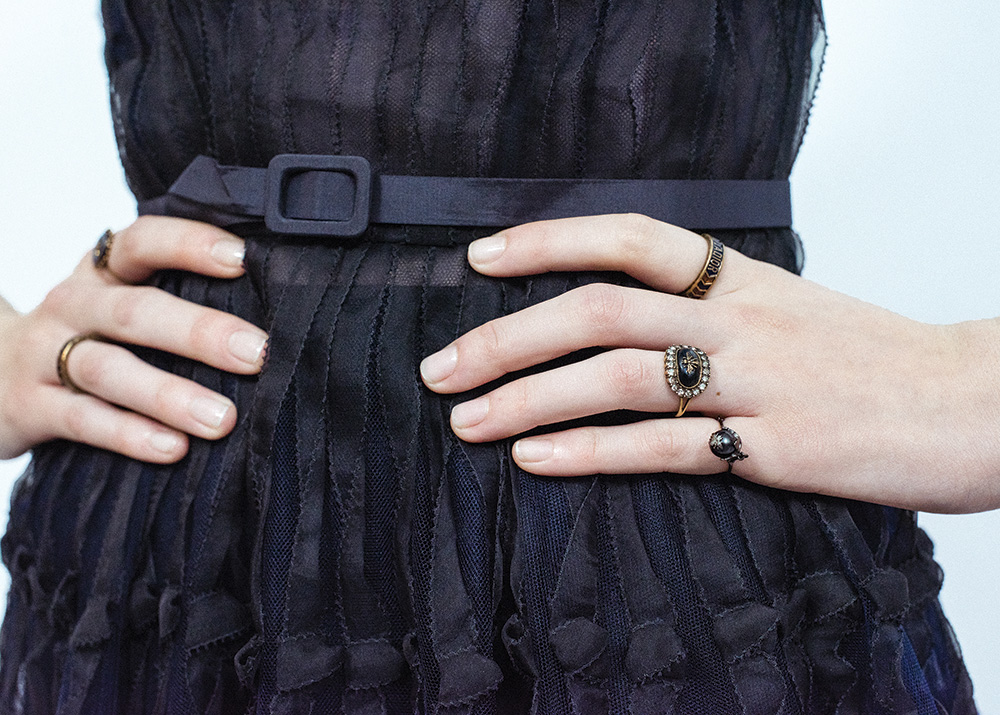 She's just flown in from her home of Rome and Paris will be her next stop – the countdown for the couture collections has started. As we do the requisite warm up chit-chat, I see her eyes studying the details on my dress. "It's a traditional Syrian dress; I got it from a vintage store in New York," I say. Her eyes sparkle as we discuss the garment's details. Characteristically Italian, the 53-year-old speaks with her hands. I'm mesmerised by the series of rings on her fingers – exquisite customised skulls with filigree details in ivory and onyx as they move about. Only her thumbs are bare.
Without wasting any more time, I jump straight into the burning question, how she has been able to successfully bridge the gap of women from different generations who wear Dior. "It's not about age," says Chiuri. "It's about feeling. Women want to dress themselves, be confident and be cool, but in their own way."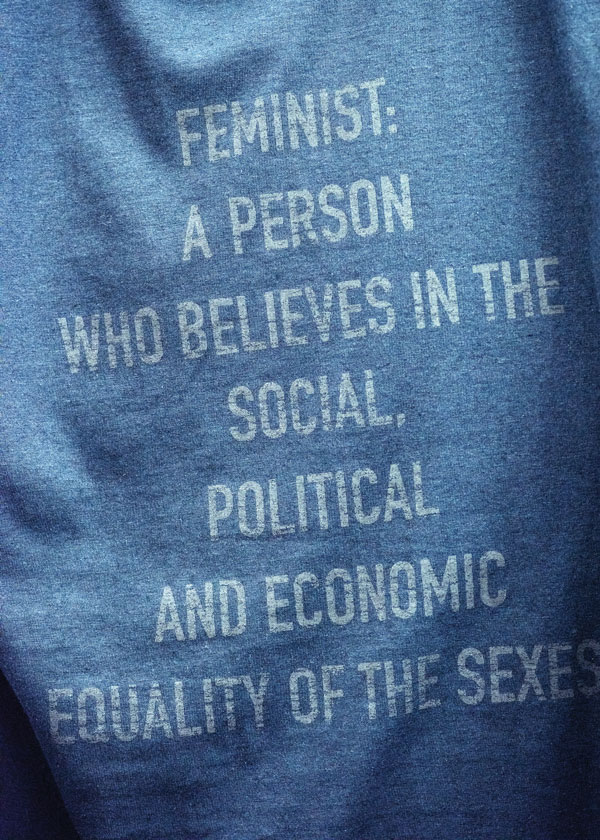 She's speaking about women generally but I get the feeling that there's a personal understanding of a woman and her clothes that comes into play here. In fashion and commercial terms, Chiuri has presented only four ready-to-wear and one couture collection for Dior. The fall collection, which we'll get a second look at during tonight's event, is just about to arrive in stores.
Within less than a calendar year, there have already been a series of smash hits: the famous logo T-shirt defining feminism, the skinny black satin logo chokers, the J'Adior bags and the slingback kitten-heel shoe with the couture tape. This shoe could also be introduced as the one that has a current six-month waiting list, worldwide. To be fair, some of Dior's recent successes can be attributed to the power and reach of social media but there's certainly no denying that Chiuri has the ability to create products that strike the central nerve.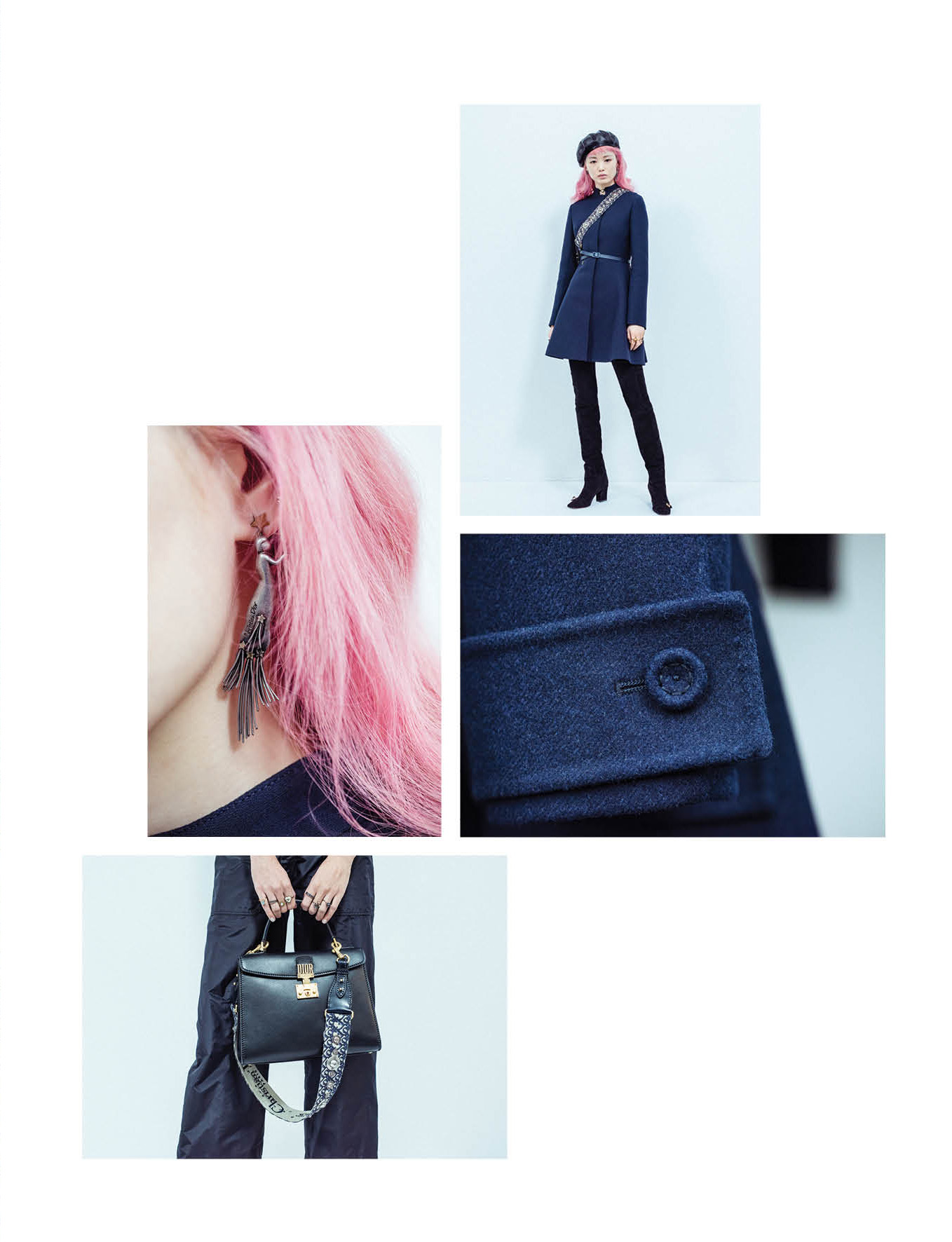 Eyeing her black slingbacks with envy, I make a comment about her long track record of commercially successful accessories from her time at Valentino. I ask her if the design process is different at all. "Accessories will always be my first love, of course," she says.
In fact, Chiuri builds a ready-to-wear collection using the same approach she would for accessories – by creating items that can be mixed in well with different dress elements to punctuate a look. "This is important now, more than ever," she says. She cites an example of starting with a particular garment, such as a black jacket, and fashioning this jacket to be such a piece that it'll be able to work with a dress, trousers, jeans or anything else.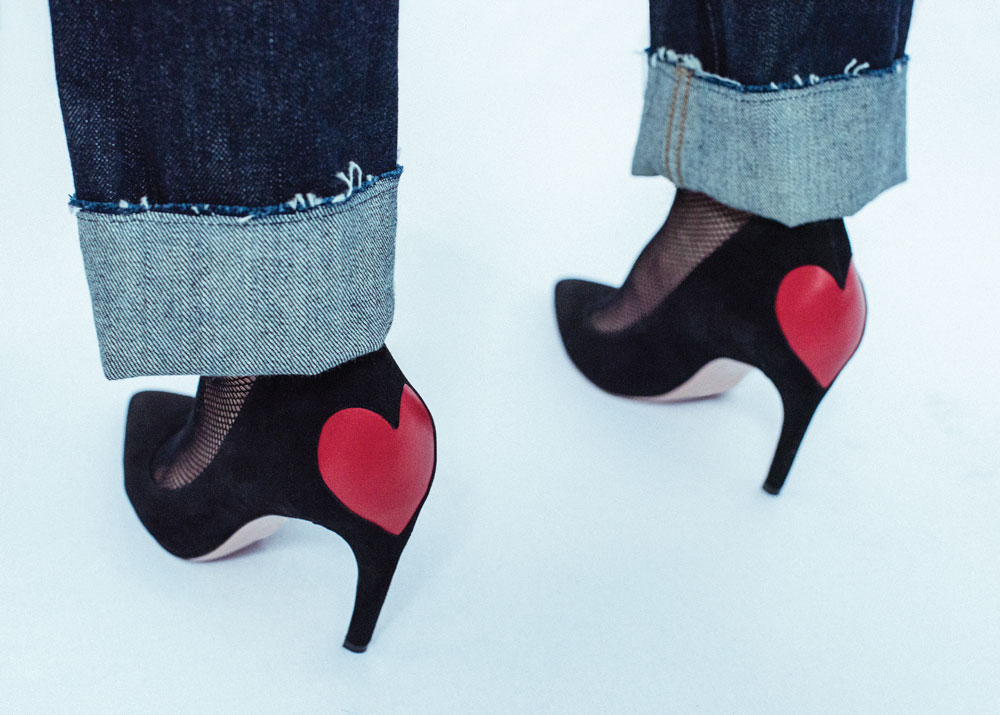 I push a little bit and ask if she feels like she has a bit of an advantage in designing clothes for women, since she can wear the clothes herself. She returns with a smile, a look out of the side of her eye and a laugh. "Oh yes." I hate to reference practicality, so I'll opt for "realistic" instead – Chiuri's understanding of this realism, which straddles the line between high style and the actual woman, may be what makes her creations feel so good.
"It's not about dreaming of that one Cinderella moment," she says. "Why can't we be princesses every day? I obsess over this. I love high heels, but I can't wear them every day. I want a look that can be cool but with flat heels or a kitten heel. If you feel comfortable physically, then you feel good about what you're wearing."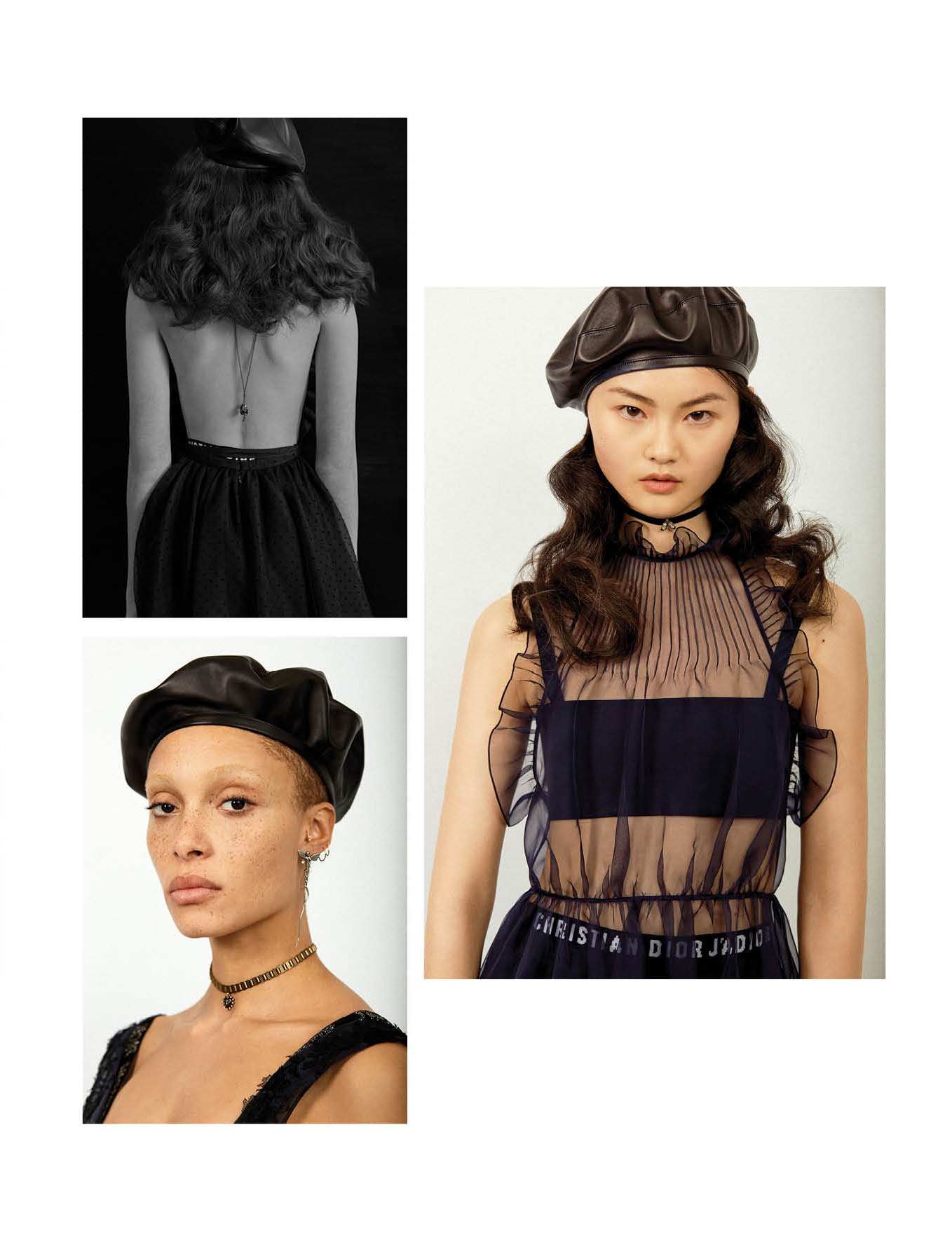 Dior's latest ad campaign, shot by Brigitte Lacombe, depicts actress extraordinaire Jennifer Lawrence in a relatable look of jeans and a white T-shirt, with a bag casually slung across her body – a definite departure from what the maison has presented before. "I wanted to understand her," says Chiuri. "I wanted to pick something for her that is authentic to her and to understand what Jennifer isn't. She should be able to feel like herself. She's not just a celebrity. She is also a girl."
Chiuri loves fashion and style, in the purest sense. For her, it's not just about what the clothes do but how they serve all women. "When we speak about fashion, there are different points of views but what we like is a dialogue."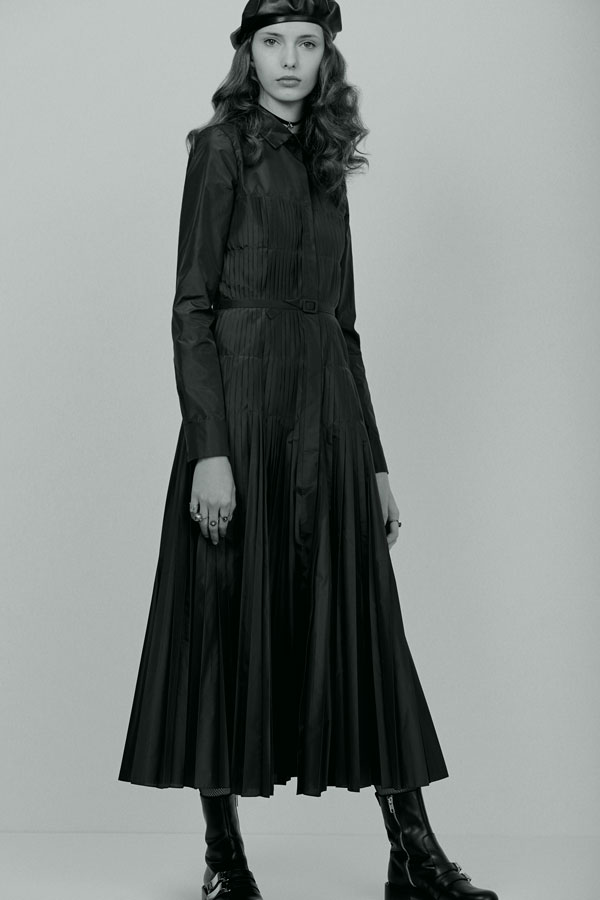 And that dialogue is always open. She wants to know what other women are thinking and feeling. Fashion needs to understand that women change and our moods change constantly. Monsieur Dior pioneered the New Look that took fashion by storm, quite intentionally. But Chiuri is the opposite. She's not at all about imposing a point of view and she thinks fashion should be fun. This is the new language that she wants to use with all women in this dialogue.
We chat about life. She's a traditionalist in some ways. She loves books, collects them and can't bring herself to become comfortable with electronic ones. I ask about the best advice she was ever given. She shrugs. She can't think of anything. I wrap up with a question on natural glamour. Long pause. She doesn't really know how to put it into words. Waxing on philosophy is something analytical and easy to do, whereas describing an instinct is not. Chiuri described it perfectly in the beginning: "It's a feeling."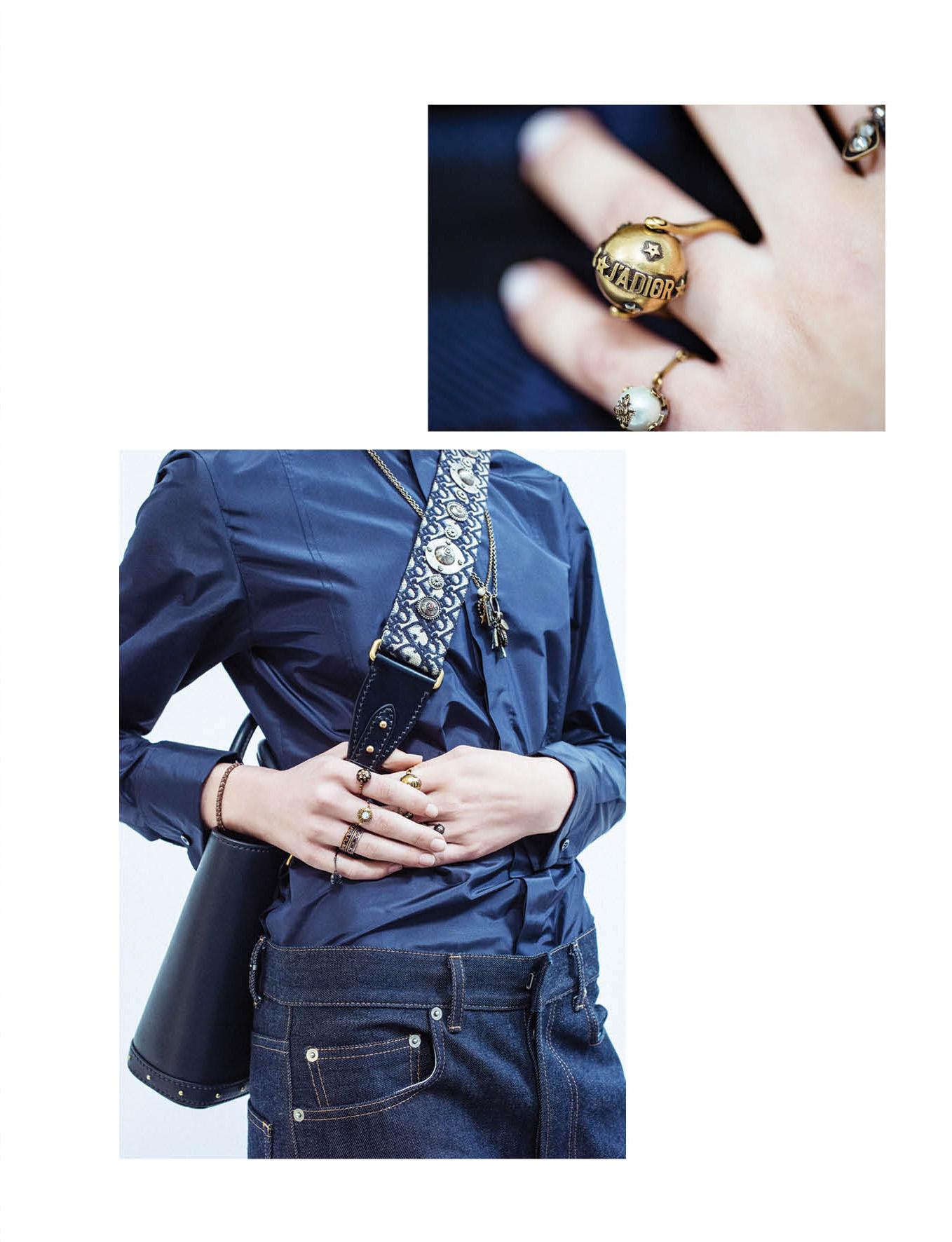 The event was well attended. While enjoying a glass of Moët & Chandon to a continuous loop of Debussy's Clair de Lune, I couldn't help noticing that most of the young girls wore black jeans with their white feminist T-shirts paired with chokers, while their mothers wore elegant dresses. None of the garments looked like they needed to come with instructions on how to properly wear them and none of the women appeared to be fussing with their outfits.
As we dance the night away, I make a mental note to go to the store at my earliest to join the global waiting list for those shoes. There's no denying it, Chiuri just gets it.
This article originally ran in the July 2017 issue of #legend magazine.