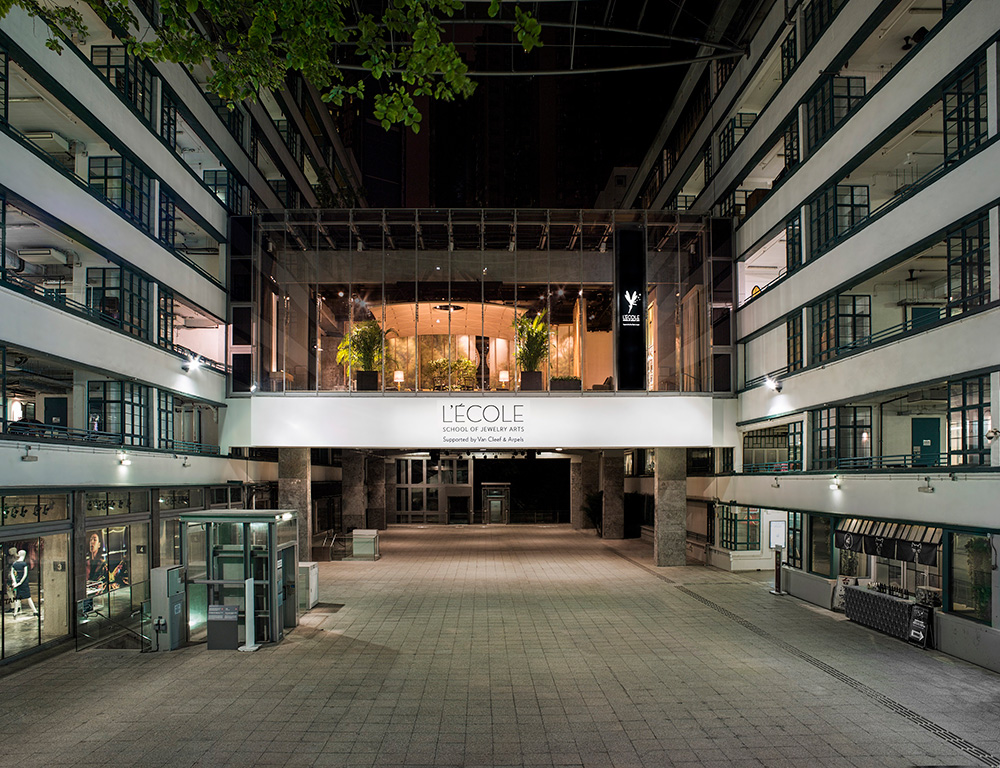 Well into its third year, Van Cleef and Arpel's L'École School of Jewelry Arts brings consumers closer to the hidden world of craft of jewellery and watchmaking. While the classes wrap up at the end of the month, L'École is only the first steps into this fascinating world of jewellery. Every month, the programme will continue to offer evening lectures, bringing together experts and enthusiasts for in-depth discussions about different jewellery subjects. Discover too, a series of educational short films produced by L'École in the "To Go Further" podcasts available on their website, and on the Facebook page of L'École and on YouTube.
Read about our L'École experience in Paris where we learn about the technique of setting gemstones
We speak to Stéphanie Rault, Managing Director of Van Cleef & Arpels (HK & Macau) to learn more about why the programme matters, and what to expect when you step into the beautiful, inviting space located at The Qube in PMQ.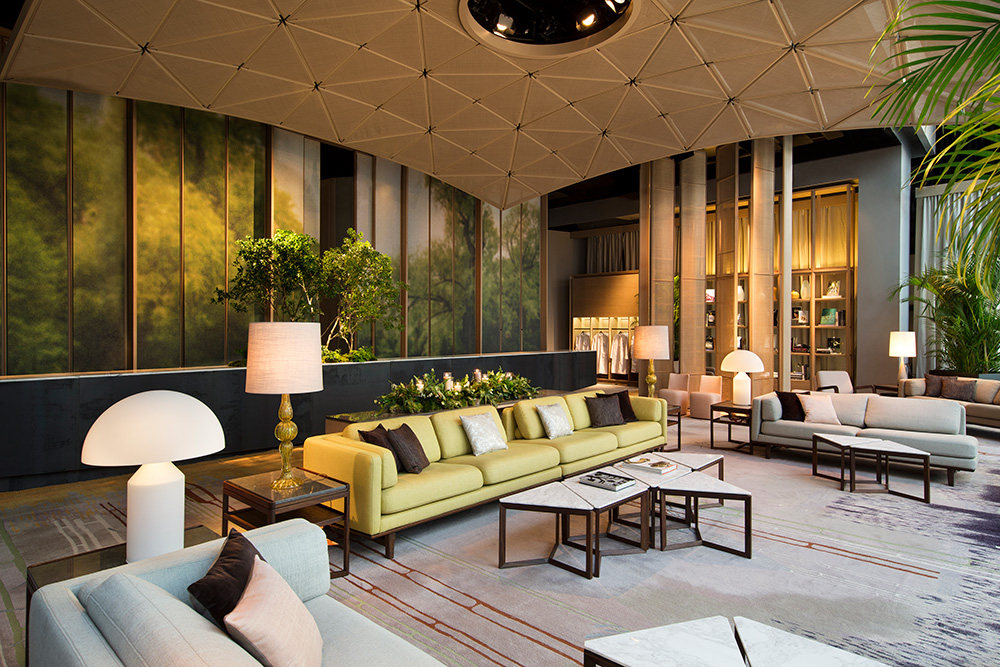 This is the third year for L'École in Hong Kong. Which classes have Hong Kong's participants been most interested in so far and why?
There's been interest in all of the classes, which each take on certain special qualities and reflect our deep rooted mission of sharing and transmission. One of the most popular classes has been the Japanese Urushi Lacquer class, which is a dedicated workshop led by a Urushi Lacquer master. Students discover techniques and knowledge handed down across generations and are able to create their own designs of their very own lacquered butterfly, which they can take home.
New classes have been added to the curriculum in Hong Kong this year. Can you share with me the highlights?
This year in Hong Kong, students can choose from hands-on explorations of Savoir-Faire techniques coached by the Mains d'OrTM (or golden hands) from the High Jewellery workshop, discover the synergies between the light and the colour of the French gouaché jewellery designs, try their hands at Japanese urushi lacquer, or join classes from The Universe of Gemstones and Art History of Jewellery that cover topics such as: "why the diamond is the source of such fascination?" and "the history of Art Nouveau jewellery". The 6 courses new to Hong Kong shine a light on the mystical universe of jewellery, and the very specific craftsmanship required for jewellery making, each is a testament to the passion we at L'École have for sharing information about jewellery arts.
Is there any other aspect of L'École in Hong Kong this year that is different from the past editions?
Jewelry Arts is always evolving, so it's important that we evolve too. In terms of the curriculum, we have added 6 new classes to the Hong Kong program this year, so our students that have visited before have got something new to look forward too.
The school also engages the community through its special programs such as Evening Conversations, hosted by jewellery experts, which offer in-depth insights into the world of jewellery around different topics. The one on September 27 will discuss the "Stones of the sky, stones of fire" about some favourite gemstones such as rubies and garnet for Red, and sapphire and blue diamonds for Blue.
In keeping with the spirit of sharing and transmission, the school initiated the Legacy Program in 2014, which encourages young Hong Kong artists' creativity. This year we have eight extremely talented young artists, to participate and express their creativity through photography focusing on jewellery and gemstones around the theme "The Art of Gems – A study between jewellery & gemstones photography", each putting their own unique twist on what that means. The public have been invited to vote for their favourite piece of art at L'ÉCOLE, and the three selected winning candidates will be invited on a sponsored three-day cultural exchange and experience with the L'École team in Paris.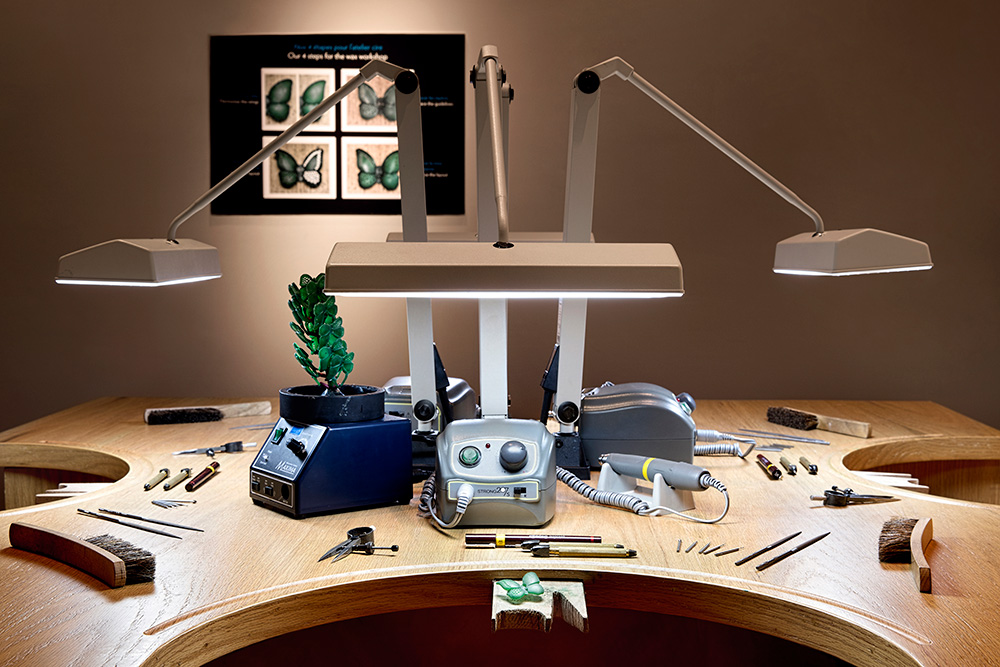 L'École helps consumers connect to Van Cleef & Arpels from a different perspective and understand the art of jewellery in general. Why do you think this is important and different?
Ultimately this is a school that provides a form of initiation for anybody and those who are interested in the art of jewellery. L'École has been created as a platform to share and transmit the expertise and knowledge our professors have accumulated over years of experience and craftsmanship. One of the inspirations behind the founding of this school is to be able to correctly share the incredible quality and inspiring workmanship that occurs every single day inside the High Jewellery workshop.
Although L'École was founded by Van Cleef & Arpels, it is a school about the jewellery world in its globality including other maisons and jewellery from previous centuries when Van Cleef & Arpels had not yet been created. L'École is a school for the general public, shedding light on a generally very secretive world which makes it absolutely unique.
In your opinion, is this what the industry needs right now: for consumers to define what luxury is for themselves?
L'École's core aim is to nourish an interest in the art of jewellery through education. We are forward thinkers and have a dedicated interest in the future of the arts. Our aim is to impart the passion, mystery and excitement that can be found in the jewellery world. It is up to the student what they take from it. So, yes, in a sense it is up to them to define luxury for themselves. We provide the platform, the tools, the expertise to study jewellery and learn about their historic significance, but it's up to the individual to form an opinion towards jewellery.