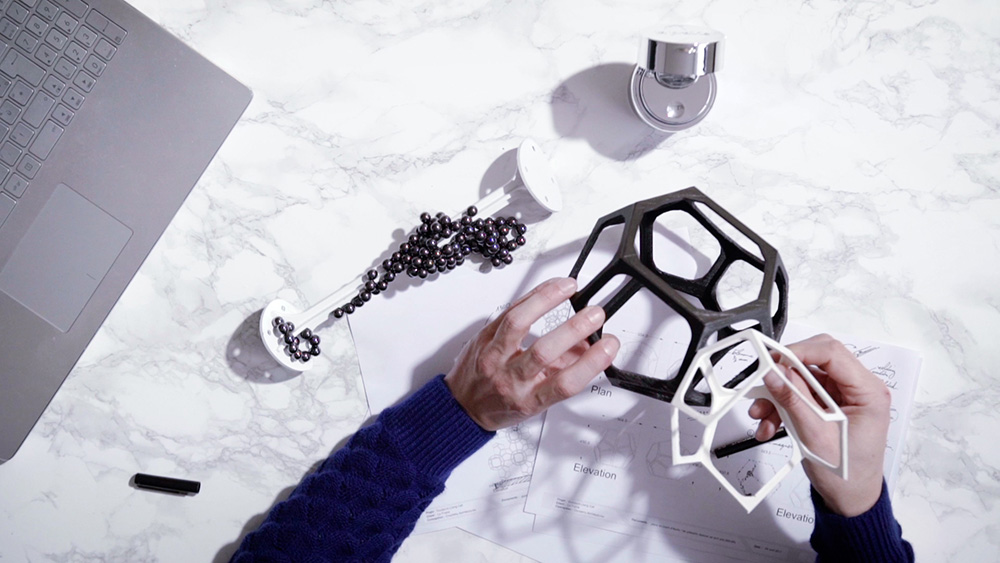 We often think of caviar as the pinnacle of fine dining, but for La Prairie, it holds the answers to youthful and glowing skin. The Swiss luxury skincare brand's iconic Skin Caviar collection is celebrating its 30th anniversary this year, and to celebrate, they've put together an art exhibition paying tribute to the briny delicacy.
The Art of Caviar showcases art by a unique group of contemporary artists, displaying all the different kinds of artistic interpretations one has with caviar. "We are very excited about this first-of-its-kind collaboration that we feel perfectly embodies La Prairie's intrinsic link with the world of art," said Greg Prodromides, Chief Marketing Officer of La Prairie Group. "In using precious caviar in its formulations, La Prairie continues to break the codes of luxury skincare, just as these talented artists go beyond the limits of the imagination. And just as their works begin with an audacious vision, so too does every La Prairie creation," he added.
Each piece combines the delicacy with physics and technology to create something abstract and striking. The masterpiece, titled Living Cells by Paul Coudamy, features a geometric structure with shiny black marbles inspired by La Prairie's latest breakthrough innovation – Skin Caviar Absolute Filler. The work of art was unveiled at Art Basel in Basel as part of La Prairie's partnership with the world's premier art fair.
The exhibition will be travelling the world. From Paris and New York, to Hong Kong and Shanghai. Those who visit the exhibit can experience the world of caviar through the lens of these artists. From September 29 to October 2, the Art of Caviar will be on display at the ifc mall and will be opened to the public starting September 30.