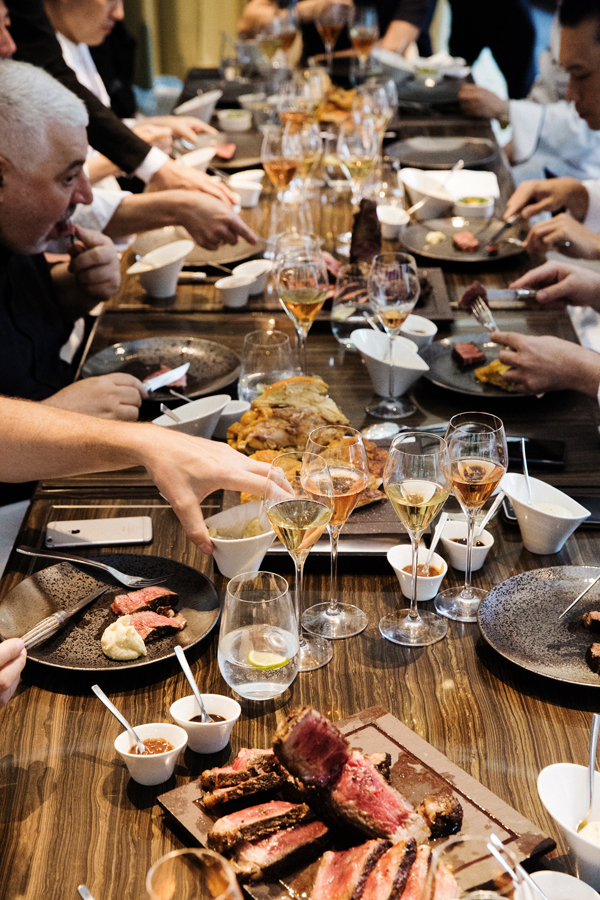 House of Krug is coming at us again with another year of From Forest to Fork, a continued exploration of Krug's obsession with single ingredients. Both a book and an experience, this year, the focus is on the humble mushroom, elevated to new heights by chefs across three continents. Each one has drawn inspiration from the House's signature approach to Champagne creation, which revolves around the beauty of a single plot of land. In 2015 they focused on the potato, and last year it was an egg.
Restaurants around Hong Kong are offering special menus and dishes to highlight the beauty of Krug's Grande Cuvée, especially when paired with mushrooms. We recently got to go on the 'Grand Tour', stopping off at three Central restaurants to taste their creations.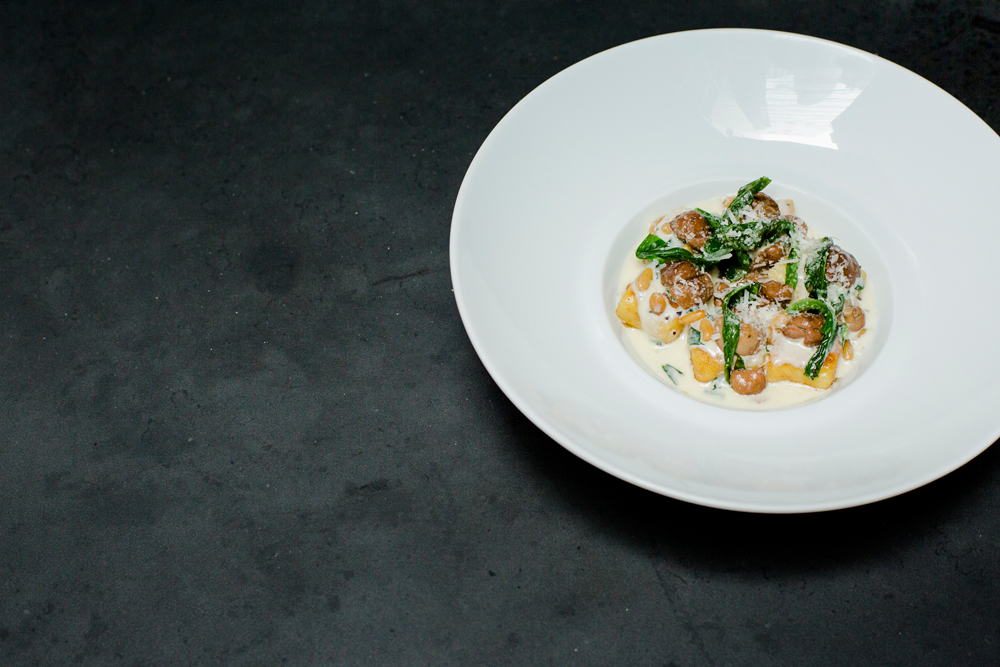 First, chef Shane Osborn of Arcane served a rich sautéed potato gnocchi with Maitake mushrooms, pine nut cream and black truffle - a powerfully-flavoured dish that could compete with the bold Cuvée. Then we went upstairs to see chef Philippe Orrico and try his stunning egg ravioli, served with sauteed girolles mushroom, summer truffle and bellota ham. We finished the evening at Beef & Liberty, tucking into chef Uwe Opocensky's Mushroom & Truffle burger. A burger and champagne may sound like an unlikely pairing, but Opocensky knows what he's doing - formerly of the Krug Room, he's one of Krug's biggest ambassadors.
There are 22 restaurants in total taking place in this year's campaign, including 81/2 Otto e Mezzo Bombana, Vea, Sushi Mori Tomoaki, Aberdeen Street Social, Caprice, Duddell's, and Serge et le Phoque. Those hungry to learn more can check out the new From Forest to Fork booklet that goes into detail about how various Krug Ambassador chefs created their pairings.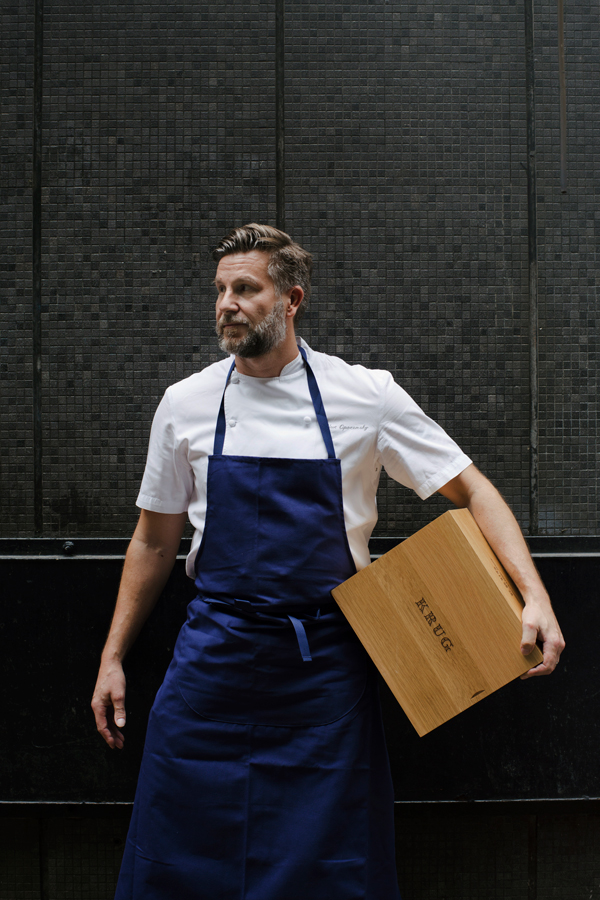 The Krug Grand Cuvée is a blend of over 120 wines from 10 different years, and the result is a well-developed, bold taste that rivals well-aged vintages. It's pleasant yeastiness lends it to being enjoyed with food. As Krug Cellar Master, Eric Lebel, says, "Blending so many different wines across so many years allows me to express a fullness of flavours and aromas that would not otherwise be possible with the wines of one single year."
House of Krug continues to show how one can create excellence and elegance with the simplest ingredients, and that excellent dishes should be complimented by excellent beverages.
If you're curious – and we know you are – check out the From Forest to Fork booklet here, and see the complete list of chefs participating below.
8 ½ Otto e Mezzo, VEA Restaurant & Lounge, The Krug Room, Sushi Mori Tomoaki, Aberdeen Street Social, Armani / Aqua, Arcane, Aqua, Beef & Liberty, Café Gray Deluxe, Caprice, Catalunya, Duddell's, Épure, Gaddi's, Hoi King Heen, Kaiseki Den by Saotome, ON Dining, Seasons by Olivier, Serge et Le Phoque, Takumi by Daisuke Mori and Yan Toh Heen are all participating with special pairing dishes and menus.