Was this fate – or was this simply my destiny? In 2012, I was invited by Cartier to attend its Juste un Clou launch event in New York, held at the flagship store on Fifth Avenue – and I must admit that it was my first time 
in New York, period.
So a few months ago I got another phone call from Cartier's publicity manager in Hong Kong, Eva Lam, asking if I would like to join them for the high jewellery presentation. It didn't sink in until later that month when I got my itinerary and I realised that three of us from the last press trip in 2012, including one Eva Lam, would be travelling again to New York – indeed, heading back to the same store for a different event. What are the odds? Déjà vu or Twilight Zone, the story unfolds.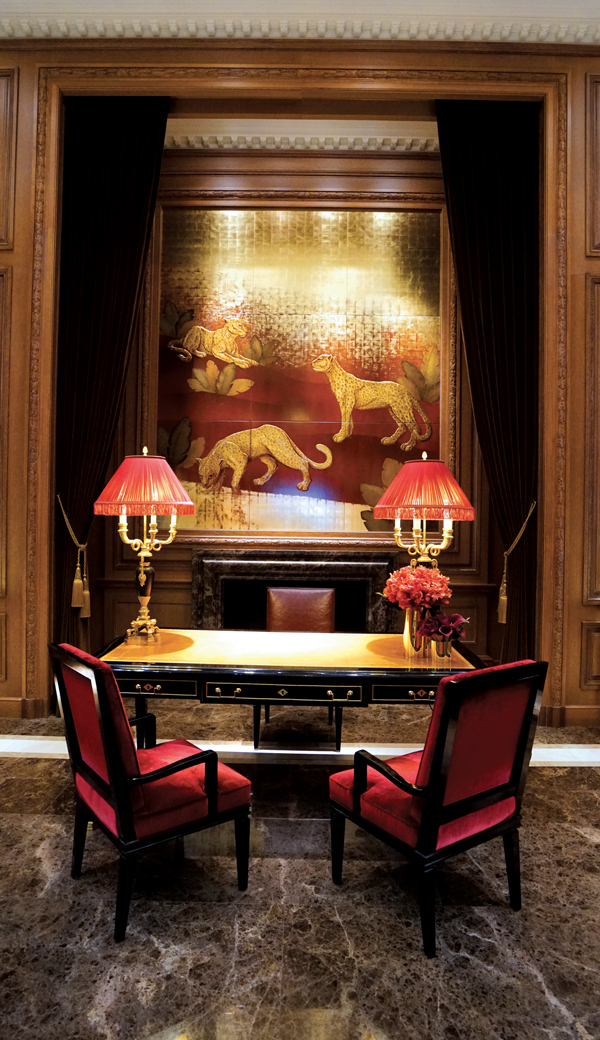 The three-day, two-night trip seemed like a dream, especially with a great host and a friendly press crew who knew each other well. Besides hitting the spa after the gruelling 15-hour flight upon our arrival at the Four Seasons Hotel, the rest of our free time was mainly spent enjoying all the five-star restaurants New York has to offer.
The following day was action-packed. Unfortunately, since my jet lag hit around 7pm the night before, I was literally knocked out in bed until around 4am, when I was jolted awake. Trying to get back to sleep was a nightmare. Hmm, order room service? Nope, that would ruin my appetite for breakfast. Maybe I'll switch on the TV – ahh, nothing to watch. After two hours of struggling with what to do, I finally decided to get dressed and venture out of the hotel around 6am to take some photos of the street scenes at dawn. I didn't wander far, as I wasn't familiar with the neighbourhood or how safe the streets were. Anyhow, I made it back to the hotel in one piece, just in time for breakfast.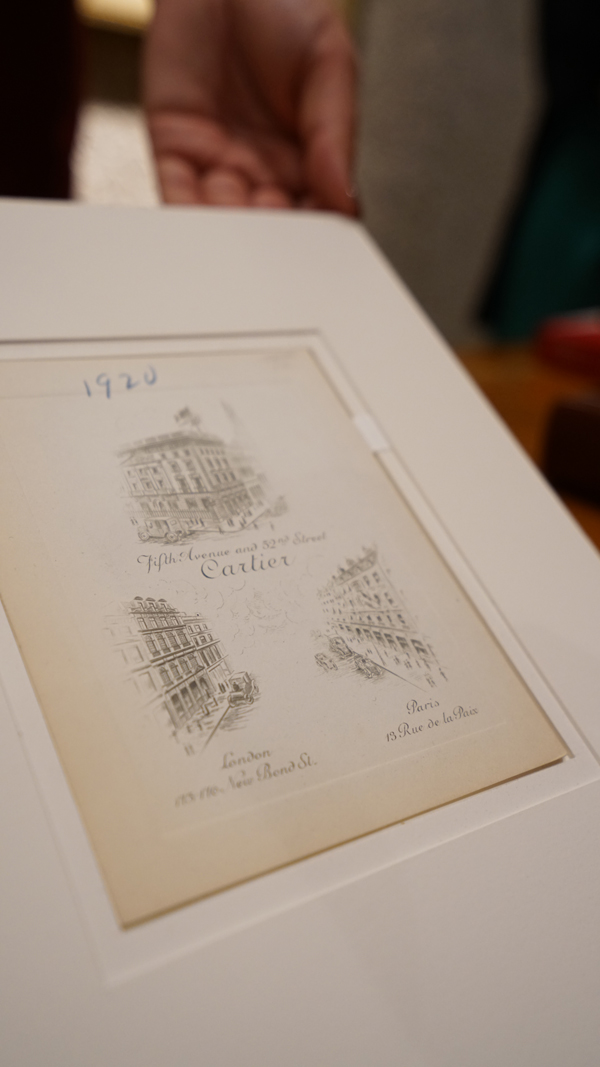 The day's main event was a press preview of the Resonances de Cartier high jewellery collection inside the brand's so-called "new maison" – Cartier had acquired two more floors at the Fifth Avenue boutique since the last time I was there in 2012. This landmark building was first opened back in 1917 and a redesign has brought it back to its former glory after a century of history. We were happily led by one of Cartier's tour guides to discover the new four-floor space, which showcases the brand's history, craftsmanship, jewellery, timepieces and much more.
On the second floor, we found the Princess Grace of Monaco room and the Elizabeth Taylor room, both of which feature photographs and pieces by Cartier that were specially commissioned for the two iconic women. In fact, everywhere we looked, something spelled out the pride and joy of Cartier's rich heritage – and ensured that this legacy lives on.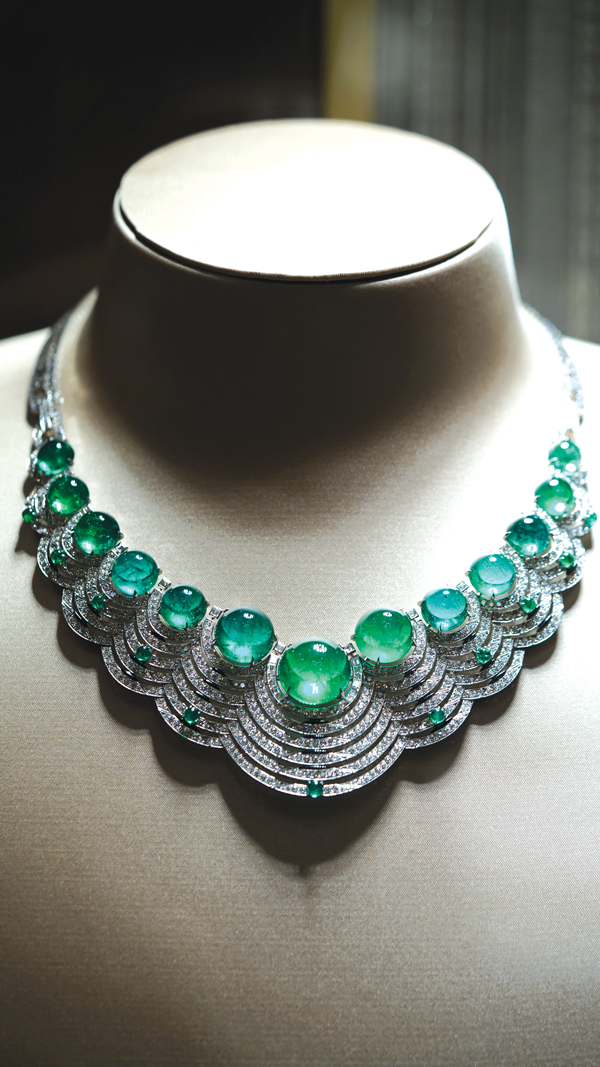 Next, we were led into something akin to a secret chamber, where we were shown Cartier's historical artefacts such as the jewellery designs, hand drawings, sketches and much more by the brand's historical team – all wearing protective gloves, of course. Proudly taking us back in time to the days of Pierre Cartier, it was somehow surreal to be able to see these artefacts and drawings up close and personal – and to see how well they have been preserved, without losing any brilliance of the colours painted onto the design papers. After a quick lunch at the Jean-Georges restaurant, it was back to the hotel to get ready for the big gala dinner ahead of us.
The star-studded event began at Pier 16 at the South Street Seaport in Manhattan. A long red carpet stretched all the way from the embankment area, where we were greeted by none other than the Cartier Boys, all perfectly composed in their uniforms.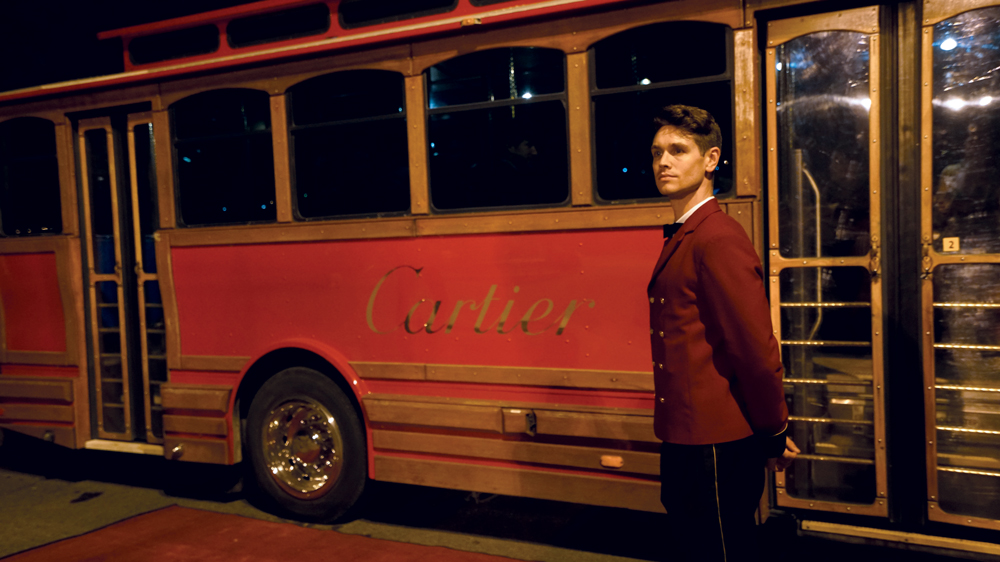 No one actually knew where the water taxi would take us, but we happily boarded, eager to embark on this secret little journey. Once on the boat, most of us Asia press all went up to the top deck to marvel at the beautiful night views of New York – and we all had our cameras out, snapping away like any normal Asian tourists would do. All of a sudden, flashes of lights started going crazy on the top deck, as if we were in a rave party and the strobe lights got out of control. Eventually, the flashes died down and we noticed that it was Martha Stewart getting her photos taken. Phew!
After a 20-minute boat ride, we finally arrived and disembarked onto another secret pier. Since this was supposed to be a top-secret venue, we had no idea where we were until we saw an old red tour bus, marked with Cartier's logo; the pavement stone on the street read "Welcome to Governors Island". After hopping on the bus for a one-minute ride, we finally arrived at the venue – a giant transparent tent that looked like it was purpose-built for this event. Of course, the views looking out to the Hudson River with the Statue of Liberty at night made it even more spectacular.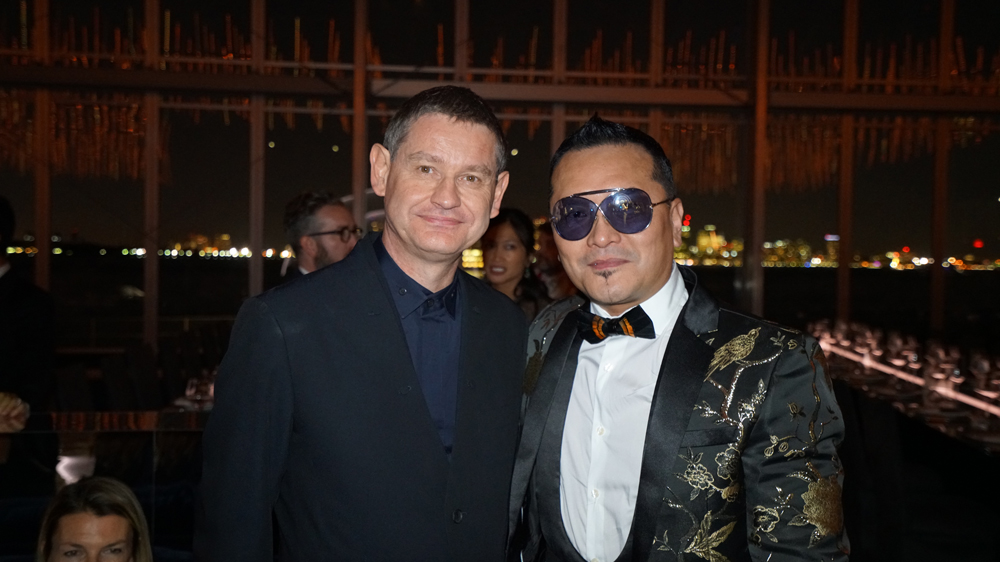 Among the VIP guests were Sofia Coppola, Diane Kruger, Martha Stewart, Carolyn Murphy, Derek Blasberg, Jason Wu, Hannah Bronfman, Nicky Hilton Rothschild, Nicole Warne and Sofia Boutella, who plays opposite Tom Cruise in the recent film The Mummy. Much to my surprise, Ms Boutella was extremely friendly, especially when she noticed my diamanté-studded Louboutin shoes – we just happened to strike up a conversation about them. With a straight face, I told her I got them specially made with diamonds, all from Cartier. After a few moments, I couldn't keep prolonging the lie any further – and burst out laughing. At that moment, we both gazed into each other's eyes, acknowledging my sense of humour, and we bid farewell. Needless to say, this had to be one of the highlights of my trip.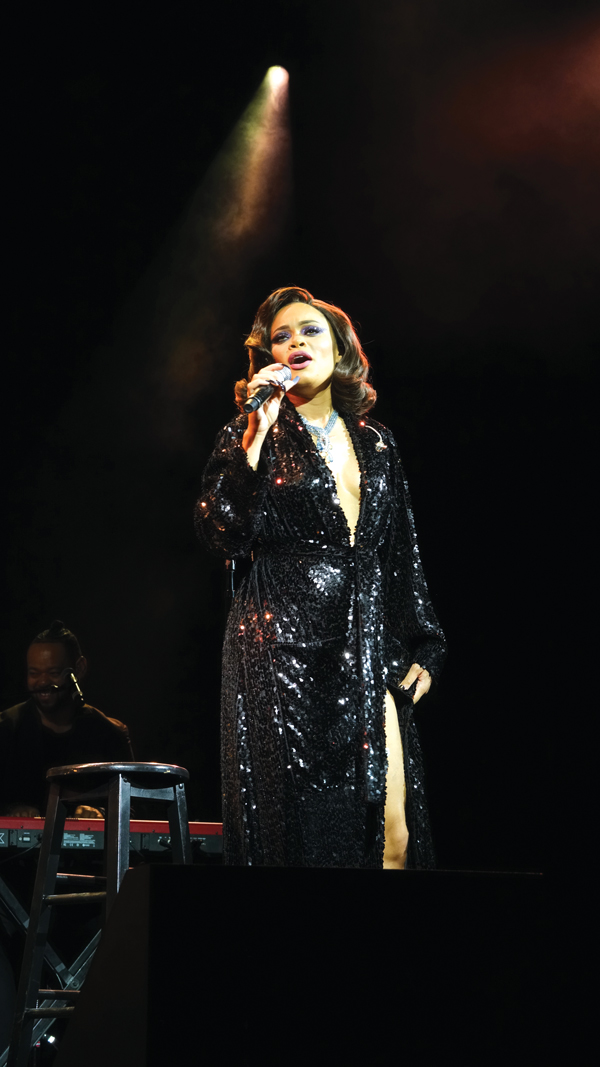 The evening started with a glamorous cocktail party, with beautiful ladies and guests all draped in Cartier jewels – and it was just as well I was wearing my signature shades, 'cause everywhere you looked, those sparkles threatened to blind you. After a brief welcome speech by the ever-charming Cyrille Vigneron, Cartier's CEO, the spectacular dinner began. Immediately following dinner, we were serenaded by soulful jazz diva Andra Day, who blew us away with her amazing voice.
On the final day, it was all fun and play. First up was a quick lunch at elite French restaurant Le Bernardin by renowned chef Eric Ripert, offering refined seafood that makes you beg for more. Then we headed to one of the most talked-about Broadway shows at the moment: the musical Hamilton – and what a treat it was. I have to say the show was as spectacular as people say and we were super-lucky to get tickets.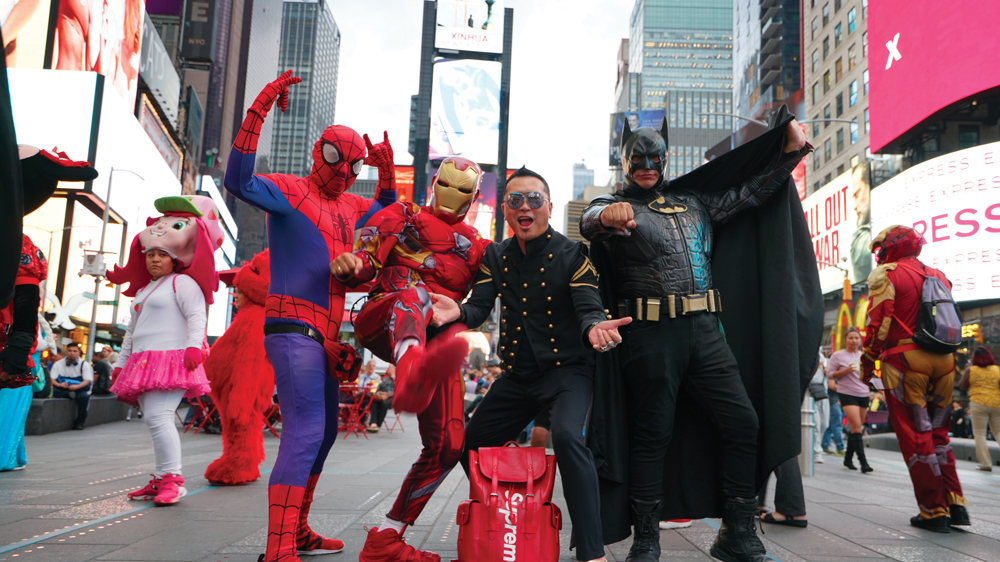 For most people, Hamilton would be the ultimate experience in New York, but for me, taking photos with superheroes Iron Man, Batman and Spiderman in the middle of Times Square was the best treat. Well, at least I can show my son how cool his daddy is – and until next time, New York City? This Big Daddy Glam is out of here.
See more images from inside the event here.
All photos taken by Gordon Lam
This article originally appeared in the December 2017 print issue of #legend magazine