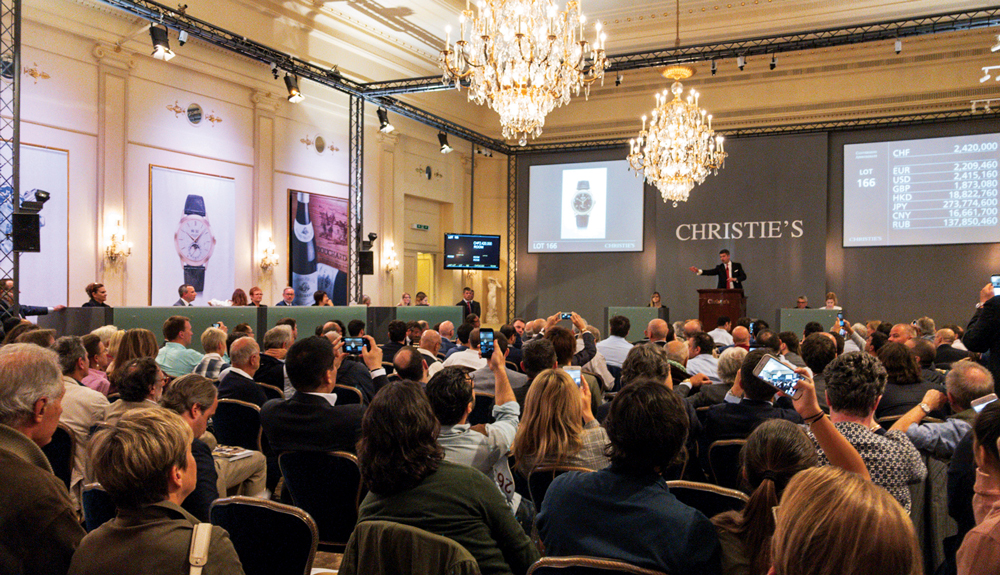 Gavel poised, Aurel Bacs announced, "Fair warning. Sold." The hammer fell. "Congratulations". The auctioneer spoke to the buyer of the Rolex Reference 6062 Bao Dai, a unique yellow gold, triple calendar watch with moon phase, sold for 5.06 million Swiss francs (HK$40.2 million). The sale was the main event at The Geneva Watch Auction staged by Phillips last month.
The watch thus became the most expensive Rolex yet auctioned, a distinction previously held by a split-seconds chronograph sold by Phillips last year for 2.41 million Swiss francs. The bidding for the Bao Dai began at 1 million Swiss francs and after only a minute the standing record figure was surpassed as 10 collectors – bidding online, by telephone or in the flesh – fought to shove each other aside. Eventually, only two collectors were left to duel for the honour of setting the new record price.
Later, Phillips auctioned a stainless steel Rolex Reference 6062 triple calendar for 1.93 million Swiss francs and a yellow gold Rolex Reference 6263 Paul Newman Daytona, nicknamed The Legend, for 3.72 million Swiss francs – the highest amount yet paid for a Rolex Daytona at auction.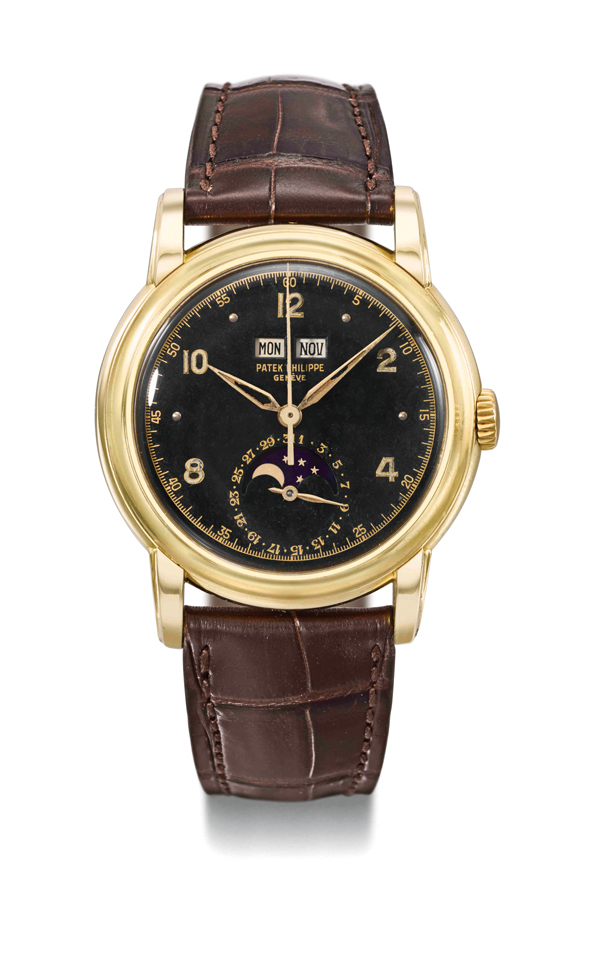 Also on sale was a yellow gold Patek Philippe Reference 2499 perpetual calendar chronograph and a rare Patek Philippe Reference 2523/1, both with Tiffany & Co dials. They fetched more than 1 million Swiss francs. The same weekend, several auction houses held their spring sales in Geneva, and Christie's won glory by selling a Patek Philippe Reference 2497 for 2.91 million Swiss francs.
To the casual observer, it may seem auctions are occasions when rare vintage Rolexes and Patek Philippes change hands for figures in the millions – the numbers rising inexorably with each auction. But the head of the Fondation de la Haute Horlogerie Mission to Greater China, Carson Chan, says people hear only about ultra-rare, ultra-exceptional watches and the crazy prices paid for them. "Anyone who's interested in auctions should then look at the whole auction result instead of just cherry-picking the ones that made it to the press release", says Chan, who was formerly managing director of Bonhams Asia-Pacific.
The desirability of a watch depends on considerations such as its condition, its rarity or its provenance. The Bao Dai is desirable on all three counts. It is in perfect shape, it is one of a kind and it belonged to the last emperor of Vietnam. The Legend is in crisp condition and one of only three known to exist. The Patek Philippe auctioned by Christie's belonged to Emperor Haile Selassie of Ethiopia. Rarity on its own is rarely sufficient to guarantee a huge price. Sotheby's put up for auction a Patek Philippe Calibre 89, one of only four in the world, and forecast that it would fetch at least 6.5 million Swiss francs, but the lot failed to find a buyer.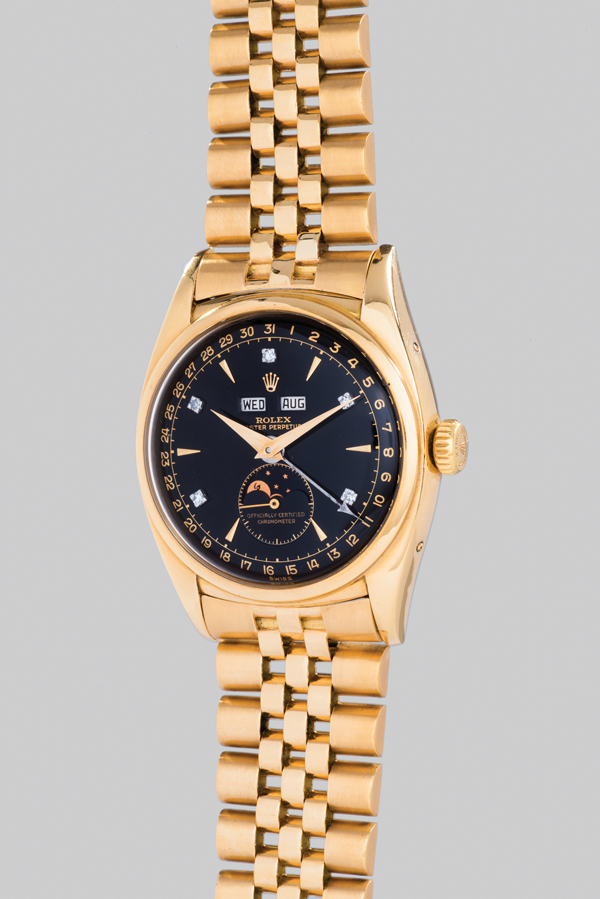 The timepieces sold for millions bring in a minuscule percentage of the money that changes hands at watch auctions. Most of the prices paid are those that the majority of collectors can afford to pay. Such acquisitors buy watches to appreciate them and even to wear them. Some makes are more popular than others and the popularity of each can grow or shrink.
"I think everybody needs to take a very hard look at Heuer," Chan says. "I think Heuer watches will continue to appreciate." And a good quantity of Universal Genève watches is reaching the market, he says. "That's another that I would watch out for."
The market for vintage timepieces is huge and full of watches made by Zenith, Longines, Omega, Audemars Piguet, Eberhard & Co and their like. They are bought and sold at auction, on websites and privately. Online auctions have increased awareness of the market for vintage watches, attracting new buyers and sellers.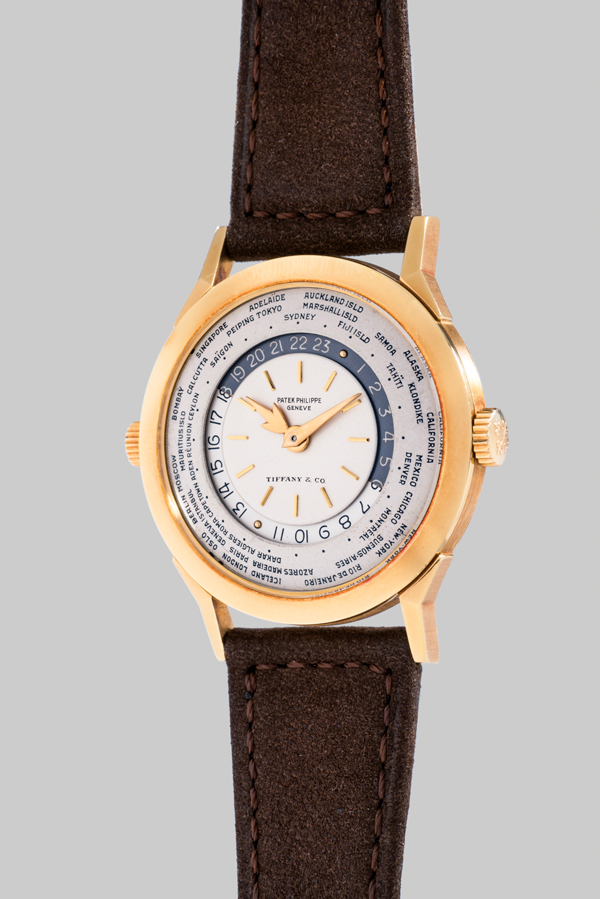 Greater choice and greater competition make it more difficult to find bargains but the key to a worthwhile deal is knowledge. "It's a question of training your intuition or training your eye," Chan says. "Do you have the eye to spot something that is not as visible to other people? I think it's entirely up to you to train yourself to be able to recognise it. The more auctions you visit, the more acute your sense of recognition will become."
The market for vintage watches is unpredictable because the value of the watches sold changes as the way collectors perceive them changes. But the market is growing and Chan expects the growth to lower prices. "There's a slowdown in the second-tier market, meaning things are not as exceptional or as incredible, so you see some weaknesses in the market already," Chan says. "It hasn't come down significantly but I think it will have a 10 per cent to 20 per cent adjustment soon."
Chan has a word of warning for would-be investors in watches. "You should not buy a watch purely for investment. Passion comes first. Investment comes next."
This article first appeared in the June 2017 issue of #legend magazine