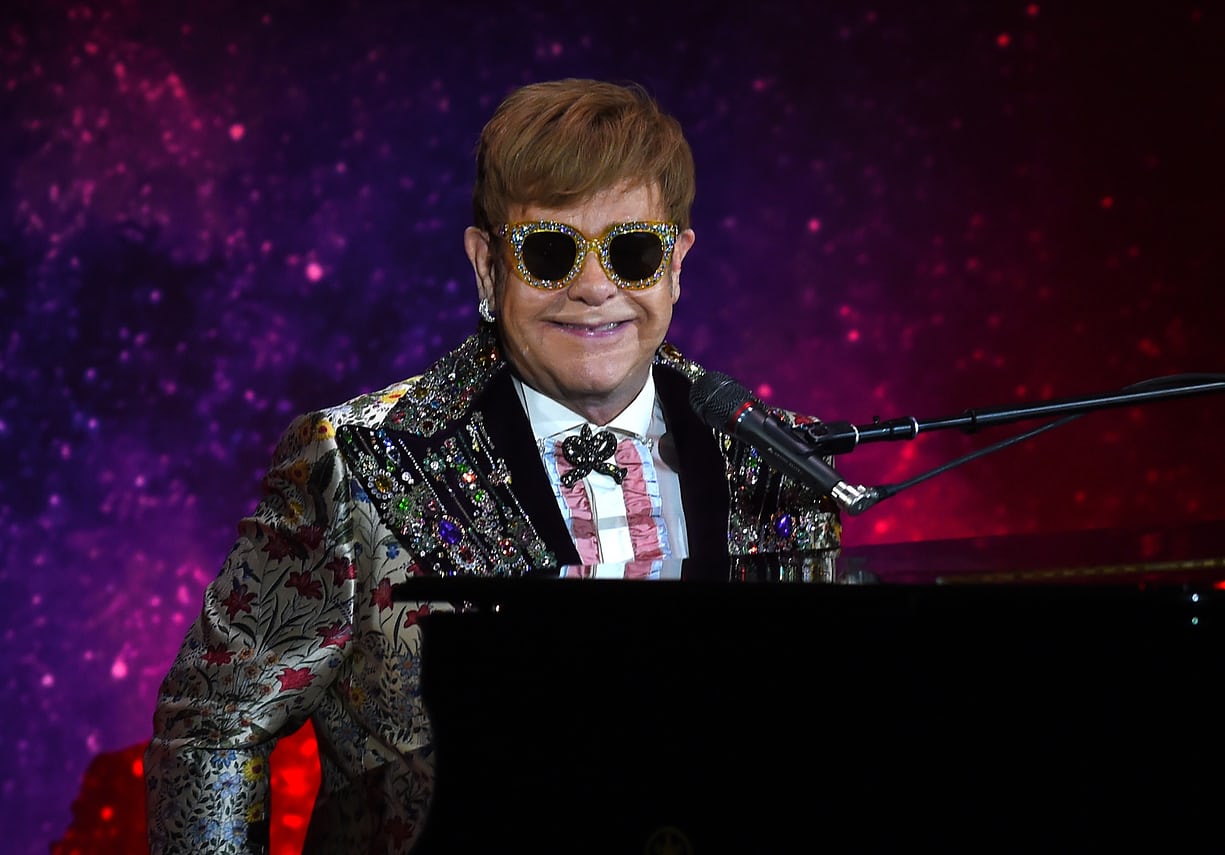 Gucci's Alessandro Michele has become very close to Elton John in the last few years – culminating in not only a limited edition "Levon" capsule collection inspired by his 1971 single but also an exclusive tour wardrobe of his three-year "Farewell Yellow Brick Road" tour.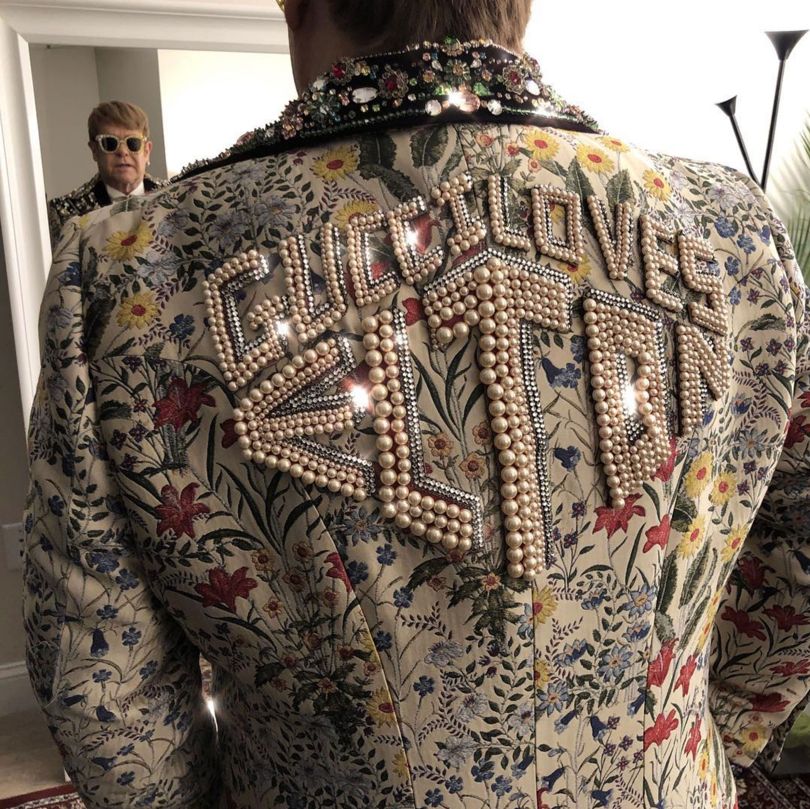 Naturally, we can expect plenty of stunning, flashy pieces in jacquard and bedazzled in crystals, pearls and glitter – Elton John announced his final tour earlier this year in January outfitted in an incredibly lavish jacket with the words "GUCCI LOVES ELTON" on the back.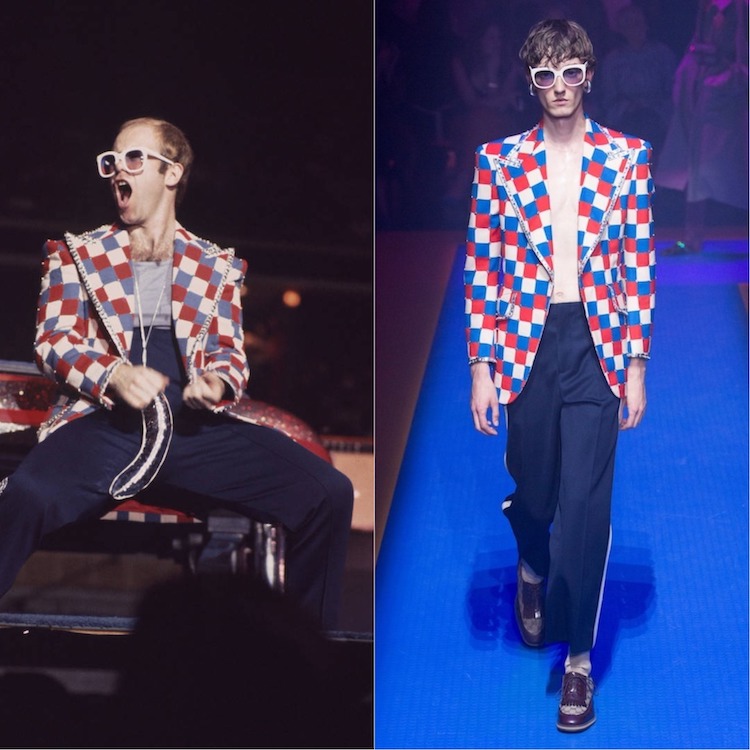 What's more? You can now pre-order the limited edition Gucci x Elton John capsule collection online, presented as part of their Spring/Summer 2018 show which paid homage to Elton John's stage wear.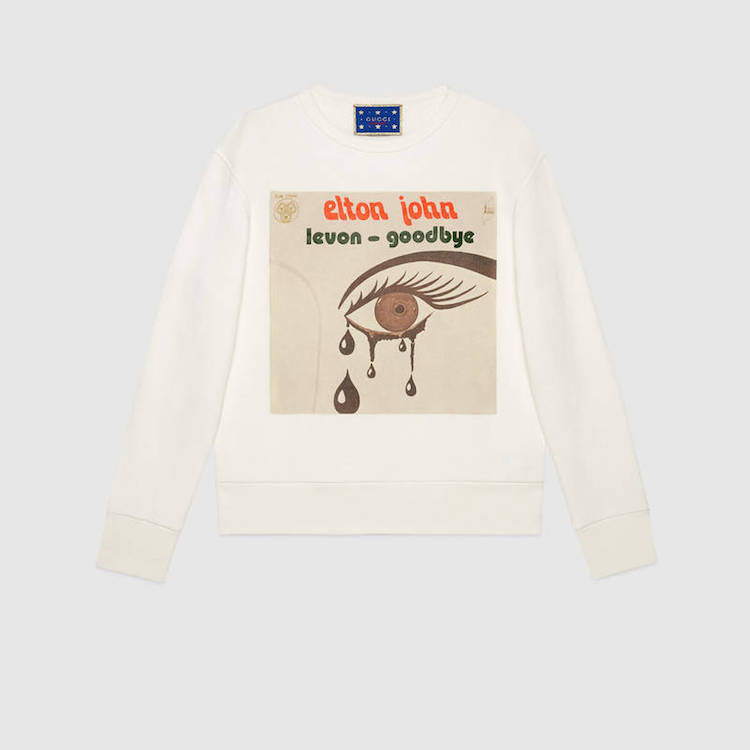 Pieces include off-white cotton sweatshirts and tees featuring the vinyl cover from his 'Levon' EP along with Gucci's eighties SEGA-inspired logo (read: the new Guccy print) on the back as well as tote bags.